+39,0°C in Slovakia! Only 1,3°C below the all-time national record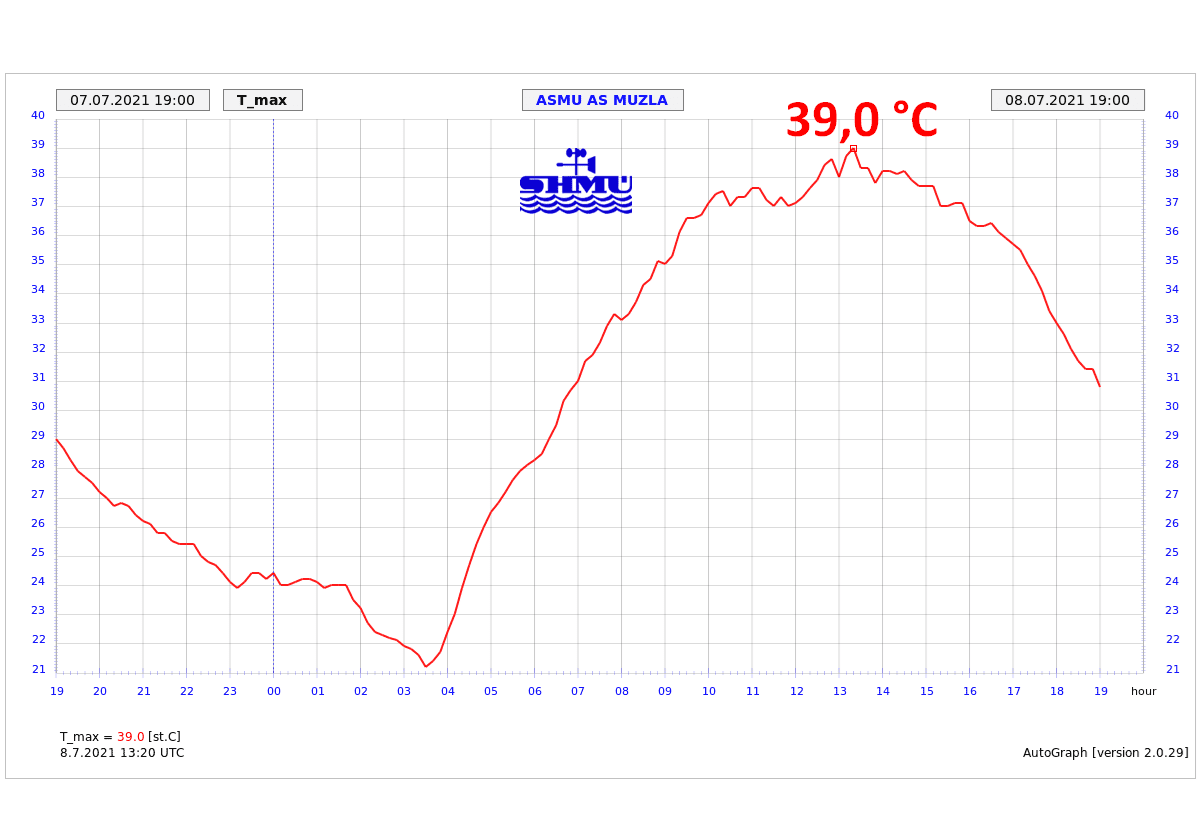 After Thursday, 8. July 2021, there are available data from measured temperatures in Slovakia.
Thursday was the hottest day of the year, with a maximum temperature of +39,0°C in Mužla, southwestern part of the country.
This temperature is 1,0°C higher than record +38,0°C from June 2021, which was only 0,2°C below the all-time national June record /https://mkweather.com/slovakia-380c-only-02c-below-all-time-national-june-record-june-2021//.
Simultaneously, this temperature is only 1,3°C lower than the all-time national record from July 2007 from Hurbanovo, when +40,3°C was measured.
+40°C, therefore, weren´t broken /https://mkweather.com/40c-in-slovakia-national-record-is-403c//.
Heatwaves will return to Slovakia early next week – on Monday and Tuesday, 12.-13. July 2021, with possible temperatures up to +37/+38°C.
Then, a long heatwave is forecasted to arrive after 15. July 2021, after 20. July with possible temperatures very close to +40°C, again.
Already on Friday, 9. July, but too around Tuesday and Wednesday, 13.-14. July, severe storms are above Slovakia, but too large parts of the wider region, forecasted /https://mkweather.com/the-3rd-level-of-warnings-in-europe-after-40c-heatwaves-are-coming-severe-storms//.