Lebanon hit severe wildfires, a large reservoir in Syria dried up the first time in history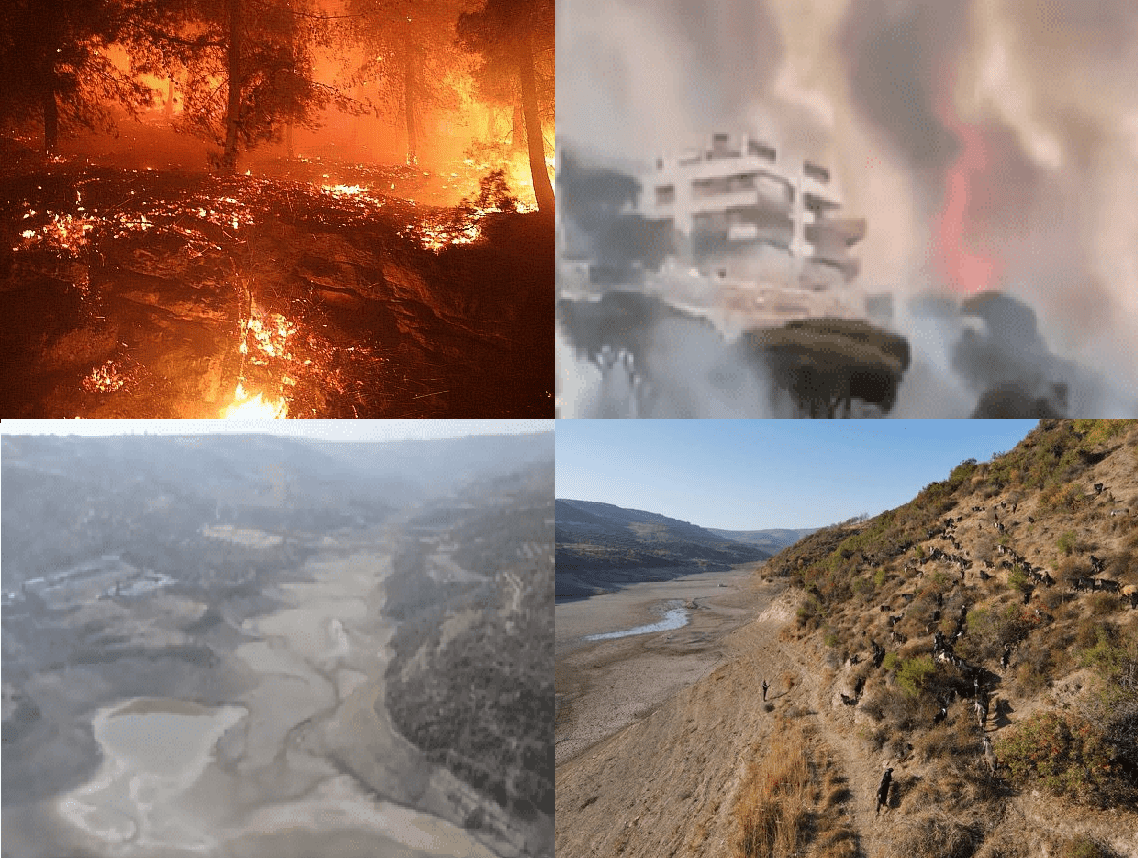 The Eastern coast of the Mediterranean reported in the first November decade extreme heatwaves.
E.g. in Eilat, Israel, on 9. November 2021, +35,3°C was measured, while parts of Jordan, Lebanon, and Syria reported tropical temperatures above +30°C.
Long-lasting tropical heatwaves have been persisting above the region since Summer 2021 with a result of severe drought and wildfires.
The situation with wildfires has significantly worsened in the last days in Lebanon, including the capital, Beirut (Tweets below).
Intentionally set wildfires almost all over Lebanon and, mainly in southern regions of the country.
Many cedar precious forests found themselves under a threat of total devastation and almost 1000 houses are in a danger, too.
Meanwhile, in Syria, persisting dry conditions in the last months and extremely dry years were leading to ecological catastrophe – the biggest reservoir in the country dried up.
Low rainfall, structural damage, and extraction by struggling farmers have emptied a key reservoir in northwestern Syria, leaving it completely dry for the first time in 27-year history according to AFP News Agency.
Population and farmers now haven´t water supplies and a desperate situation should lead to the next regional crisis.
More rainy, in the mountains snowy conditions, with many Mediterranean lows are forecasted to come only in late November and during all December and early January 2021-2022 /https://mkweather.com/winter-should-be-strengthening-until-new-year-2022-wider-european-region-estimates//.
NAO-/AO- phases should bring a calmer situation, soon, but the next 10 days should be critical, yet.
After the anomalously long summer season, hopes for the arrival of winter therefore should mean the end of drought and wildfires, however, refugees in camps should suffer very cold conditions in their unprotected shelters, on the other side.
About the situation in the wider European region, including African and Asian Mediterranean we will inform furthermore on our homepage.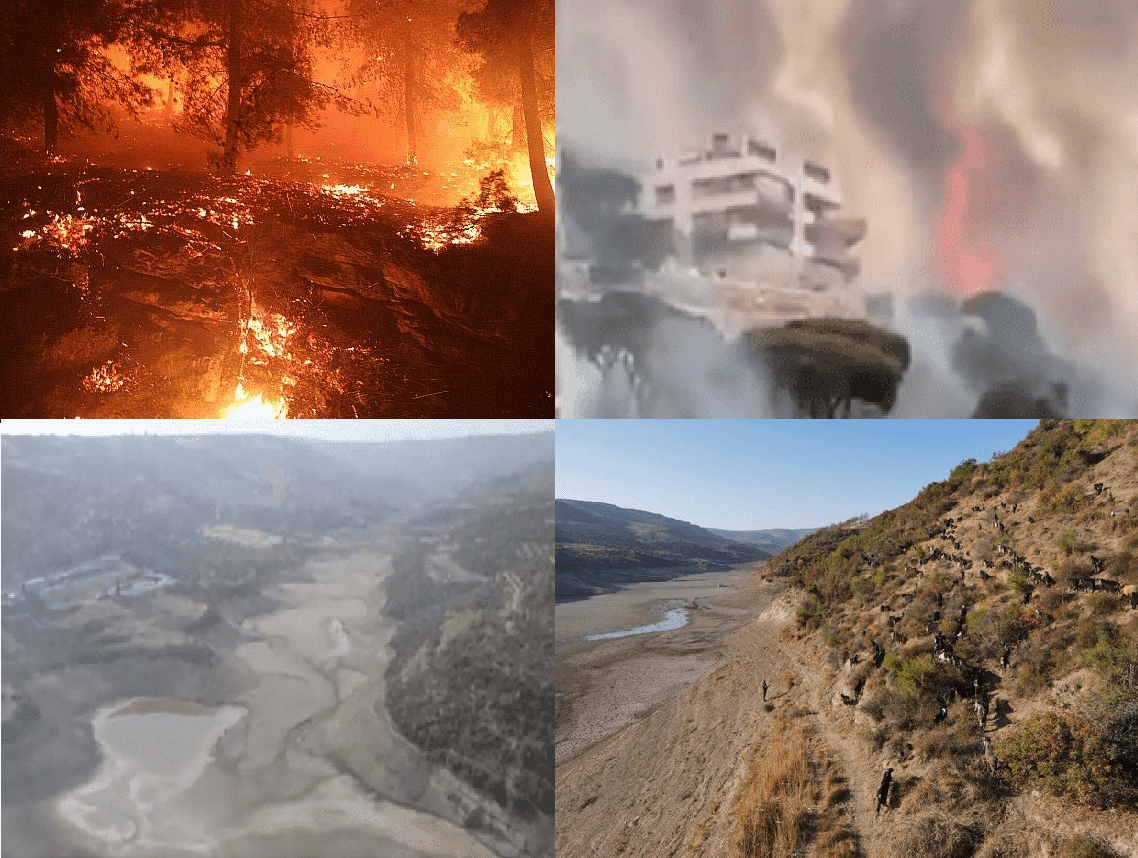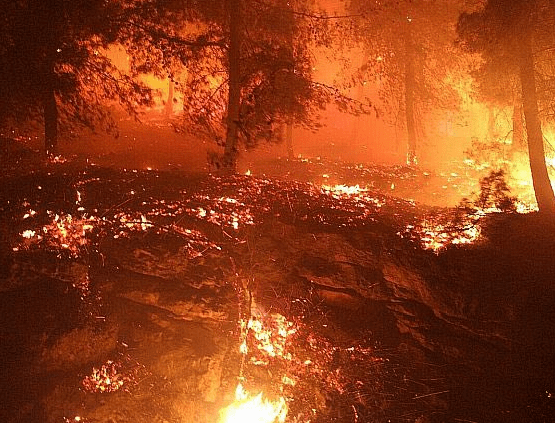 Wildfires in southern Lebanon. Source: joey ayoub Twitter