Mediterranean storms brought tornadoes, hail, and floods to Italy (Sicily, Sardinia), Malta, Libya, France, Greece, and Spain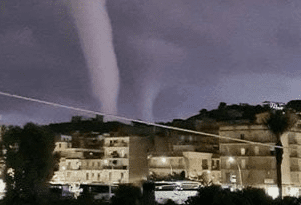 In the last week, Mediterranean storm activity has again bothered subtropical countries in Europe and partially North Africa, with a result of many tornadoes and waterspouts, hailstorms, or heavy rain events with floods.
The worst situation has persisted in Italy, where 10 tornado reports have appeared (+1 in Malta and 1 in Greece, source: ESWD).
Mainly Sicily, Sardinia, Catania, and Genoa Bay hit extreme rains, as a result of widespread floods, especially in Sicily and Sardinia.
E.g. in Capoterra, Sardinia, 140 mm of rainfall fell on 13. November 2021 only in 7 hours, while Cagliari, Sardinian capital reported on 14. November 2021 107 mm in 7 hours.
In Ortelle, Puglia, fell on 14. November 2021 127 mm of rain, in Genoa, Liguria (metropilitan city) 83 mm on 13. November 2021.
In Sicily, the largest precipitation amounts were reported on 11. November 2021, 154 mm in Santa Teresa di Riva.
Għajnsielem in Malta reported on 11. November 115,3 mm with a result of severe floods.
Severe rainfalls up to 50 mm appeared during the last days along the coast of Libya, too, with large hail.
Cagnano, Corsica, France, reported 171 mm on 15. November 2021.
From Greece, large hail, destroying crops (mainly olive trees) were observed in Ionian islands, parts of the central mainland, Crete, the western Peloponnese, and the Halkidiki peninsula.
Heavy rains with floods and severe winds appeared before a few days in Port d'Addaia, Balearic Islands, Spain, too.
In the next weeks, possibly until New Year 2022 /https://mkweather.com/winter-should-be-strengthening-until-new-year-2022-wider-european-region-estimates//, AO- and NAO- phases are forecasted, which should mean significantly above average activity of Mediterranean lows, with similar manifestations such were described in this article and in Tweets and materials below.
Therefore will be careful and watch current weather news, forecasts, warnings, and advisories.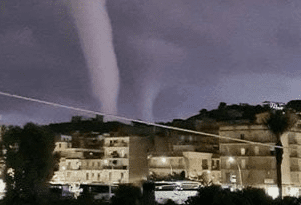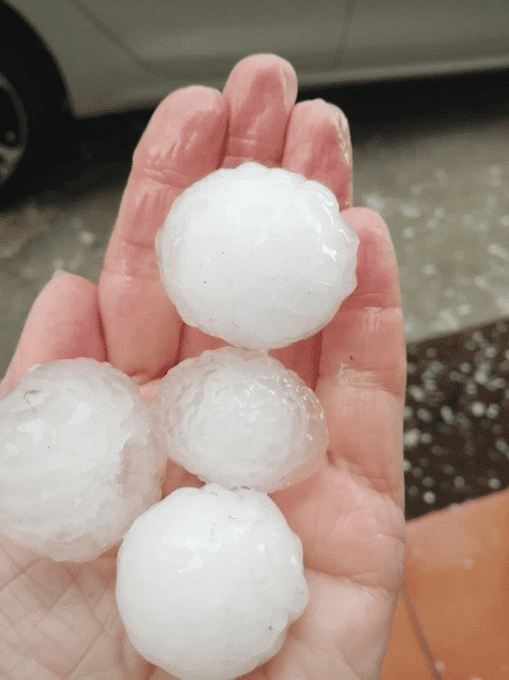 Hailstorm, Sicily, 16. November 2021 / Source: Arab Storms