Mexico +50,1°C (122,2°F), only 1,9°C below national record, highest temperature in September ever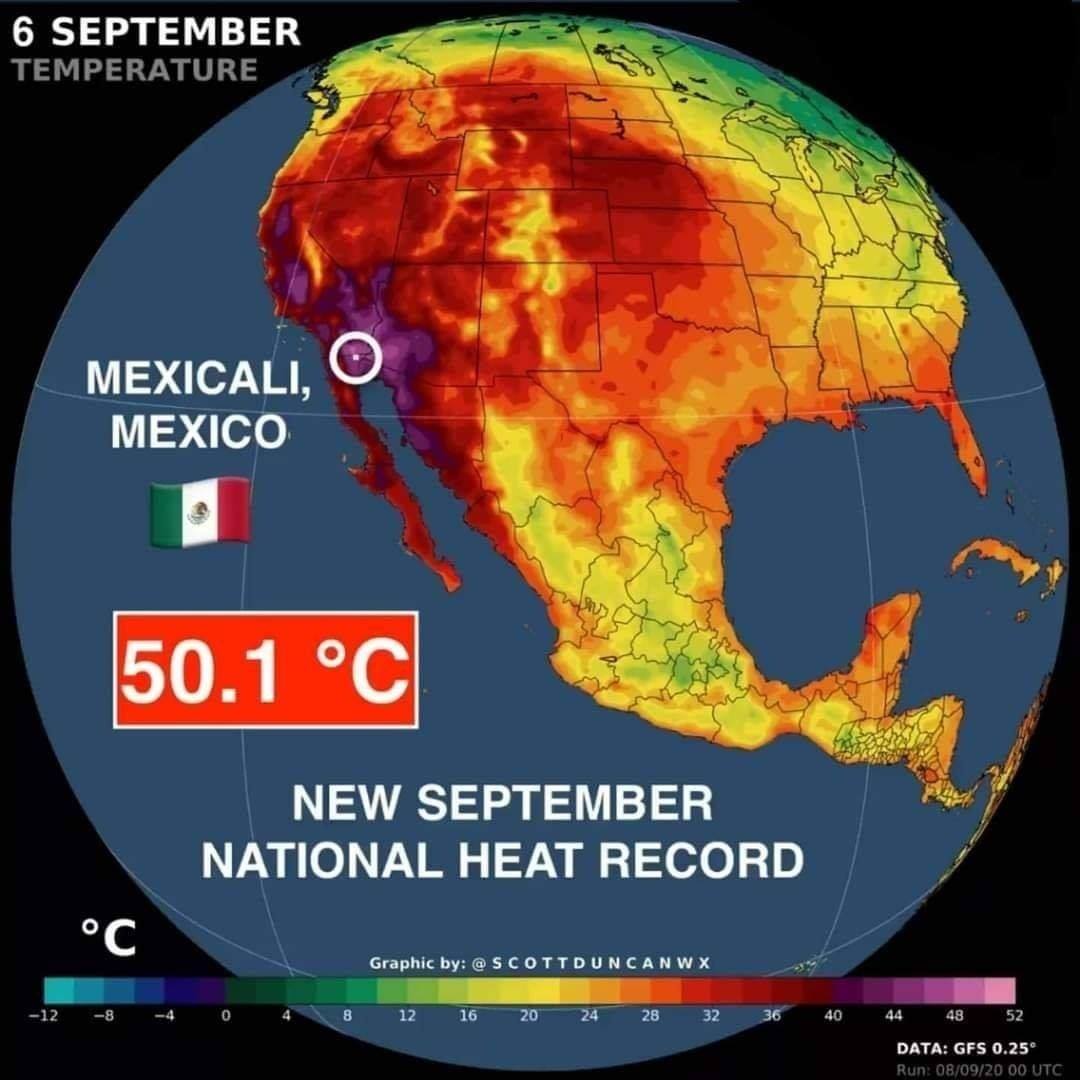 Shortly before an arrival powerful cold front, with diablo winds and snowstorm in West-Central US, had peaked a tropical air advection over Southwest (US) and northwestern Mexico.
On Sunday, 6. September 2020, meteorologists in Mexicali, Baja California, maximum temperature has reached +50,1°C (122,2°F) and overcomed all historic September records for Mexico.
Temperature has stopped only 1,9°C below national record from Mexicali, 28. July 1995, +52,0°C.
At the same time, last weekend, the highest maximum temperature ever in Los Angeles County was measured, +49,4°C (121°F) /https://mkweather.com/2020/09/07/it-has-never-been-so-hot-so-late-or-ever-los-angeles-county-with-new-all-time-record-121f-494c-phoenix-50-days-over-110f-in-2020//.
Excessive heatwave in region preceded to significant worsening of wildfires across West coast of US during this week, thanks to Santa Ana winds /https://mkweather.com/2020/09/09/california-the-worst-wildfires-in-history-2-mil-acres-in-fire-helped-santa-ana-winds// linked with snowstorm in Colorado and Wyoming /https://mkweather.com/2020/09/09/the-usa-has-covered-up-to-30-cm-of-snow-in-casper-almost-ice-day-all-time-below-0c-32f//.
East-Pacific hurricane season has produced two potential tropical storms / hurricanes last 48 hours (91E Invest and 92E Invest) /http://tropicaltidbits.com/storminfo//, but depressions will be far away from Mexican land and coast during next week.
Mexico with the new all-time September record: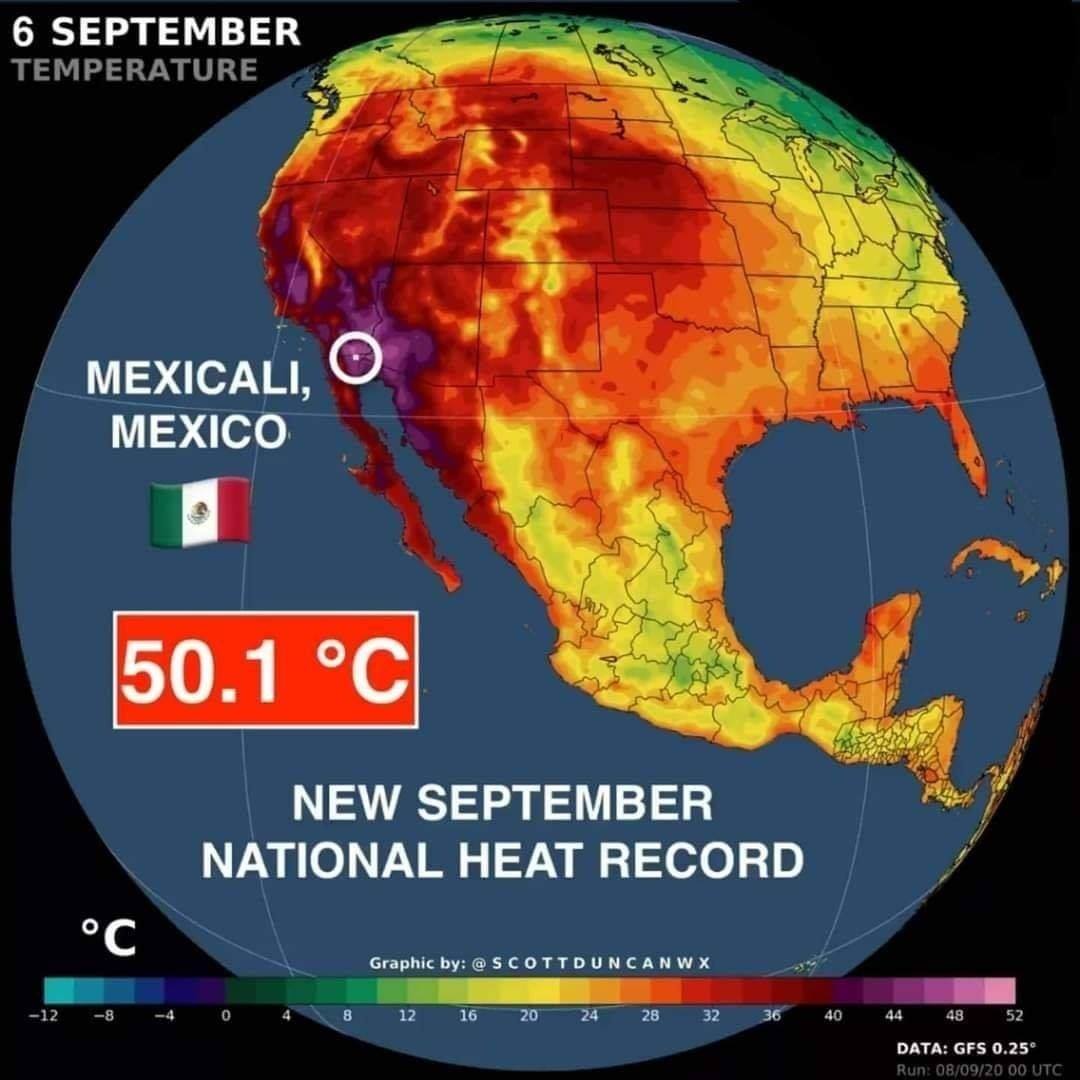 Read more: