Monsoon in India hit the most populated areas, while northeast and southwestern coast of the country is totally flooded and deadly floods are reported from Nepal and Bhutan, too.
According to the news from last days, Mumbai received only in 5 days rainfall such as during the 1/2 of year (715,3 mm from 8. to 12. June 2021).
Mumbai received 20% of monsoon-time rainfall only in 36 hours according to watchers.
Kolkata received its 3rd highest daily rainfall in last 10 years, simultaneously and both metropolitan cities were flooded.
In some regions of India, more than 1000 mm of rainfall has fallen during the first 2 June decades, in Mumbai almost 900 mm.
In Nepal and Bhutan, minimally 20 dead (10 in Nepal and 10 in Bhutan) is reported after severe floods and landslides triggered by monsoon rains. 20 – 50 people is still missing according to various news, in both countries.
Bad situation was in last week in southeastern Asia, thanks to Tropical storm Koguma and monsoon rainfall in SE China, too /Severe floods hit Laos, Thailand up to 338, Vietnam up to 318 mm / 72 hours and flooded Shaoxing in China – mkweather/.
According to long term forecasts, until the start of July 2021, heavy monsoon rains are still forecasted for northeastern India, Bangladesh, such as Kolkata region and western Indian coast southward from Mumbai.
Death toll in Nepal and Bhutan should increase after the next heavy rains forecasted until the start of July 2021.
However, any cyclone is in the next 16 days n southern Asia forecasted. Typhoon is possible only in Japanese region, in monsoon Asia.
According to previous Summer 2021 forecasts for Asia /Summer forecast for Asia: Hot, but strong Indian monsoon – mkweather/, strong Indian monsoon and colder conditions above subcontinent were forecasted. This situation is associated with ongoing La nina event, which is bringing overall more monsoon rains across monsoon Asia – mainly in southern and southeastern parts.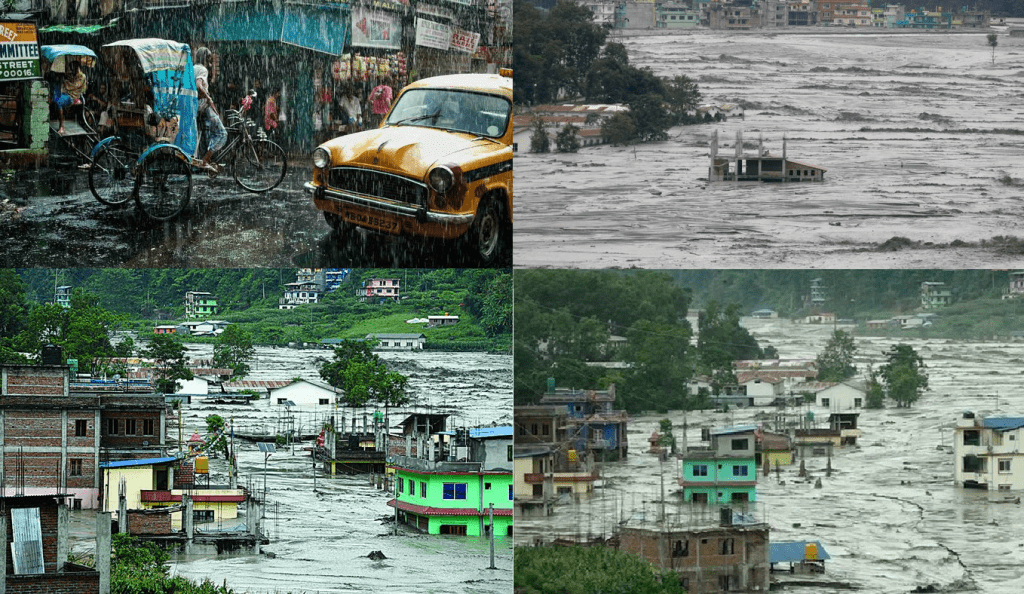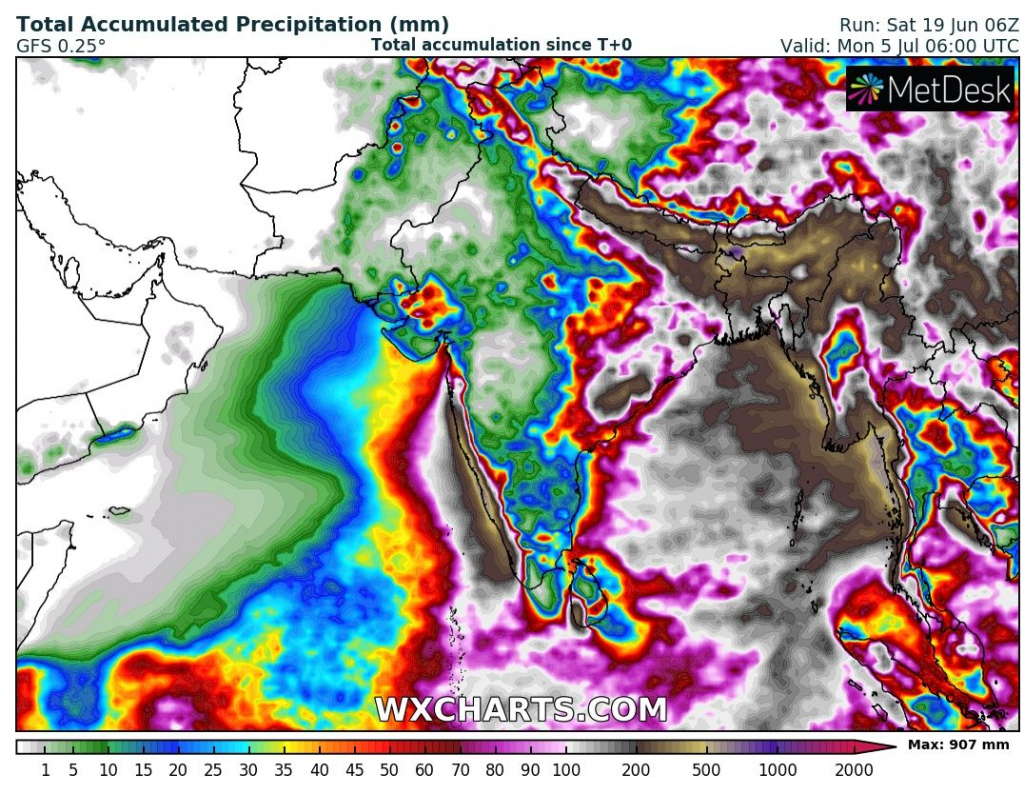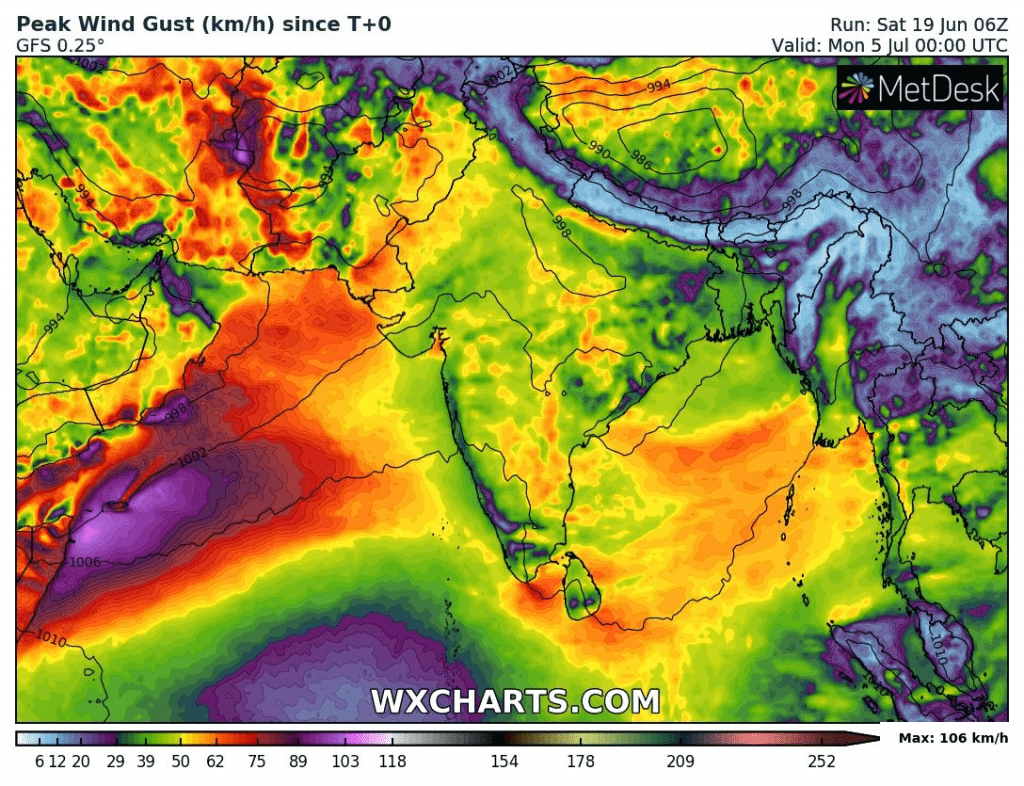 Source: wxcharts.com
(Visited 18 times, 1 visits today)