New Zealand: heavy rains, damaging winds, and coldwaves
Not only in the last week, but between Tuesday 14. September – Friday 17. September 2021, parts of New Zealand expect the next storm, with heavy rains and damaging winds.
In the previous week, southern parts of the country hit snowing and frosts, while in the north, heavy rainfall and severe winds were making problems mainly in the Auckland region.
In Mid Dome, 1271 MASL, 168 km/h wind gusts were measured from 8. to 9. September 2021, while in Auckland, 102 km/h wind gusts appeared.
Until the end of the current week, the heaviest precipitation are forecasted in central New Zealand, mainly southern and eastern Northern Island and northern Southern Island, where above 100 mm is regionally possible, with local floods.
The heaviest rains and storms are forecasted around Wednesday, 15. September 2021 and immediately after a transition of the system, cold Antarctic air will flood the country.
The temperature in 850 hPa in parts of the country drop below -5°C and late frosts will appear mainly in southern regions.
The next similar coldwave is forecasted later around 26. September 2021, but it should little change, yet, but storms are forecasted for the period 19.-23. September too, however, without a bigger coldwave on the backside of the system.
Overall, however, warm, later hot Spring 2021 is forecasted for New Zealand /https://mkweather.com/spring-2021-forecast-for-australia-and-oceania-under-la-nina-rules-cold-and-stormy-australia-warm-new-zealand-and-various-patterns-in-oceania//, while Australia will report furthermore colder and stormy conditions.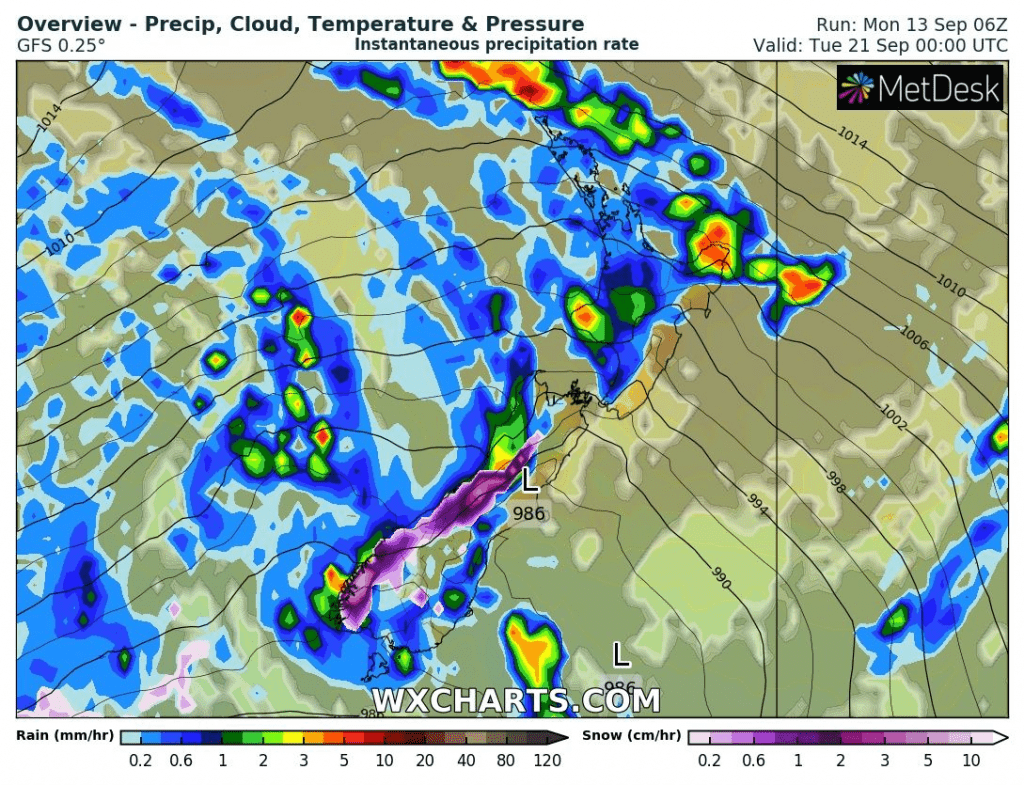 Source: wxcharts.com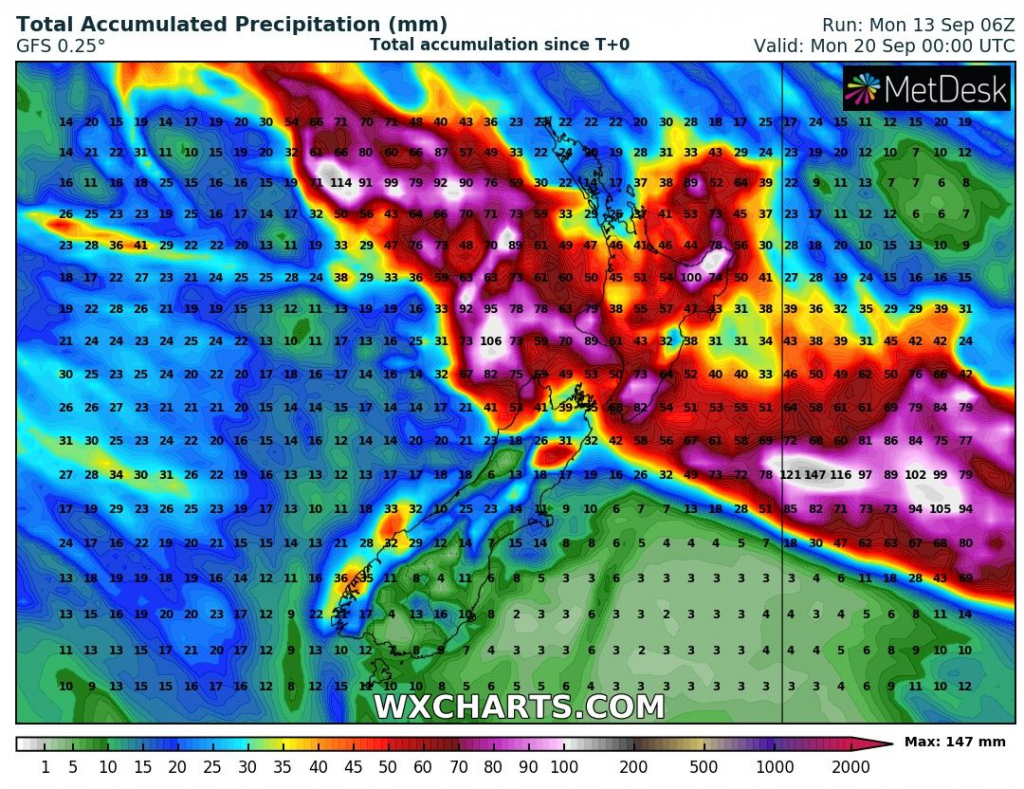 Source: wxcharts.com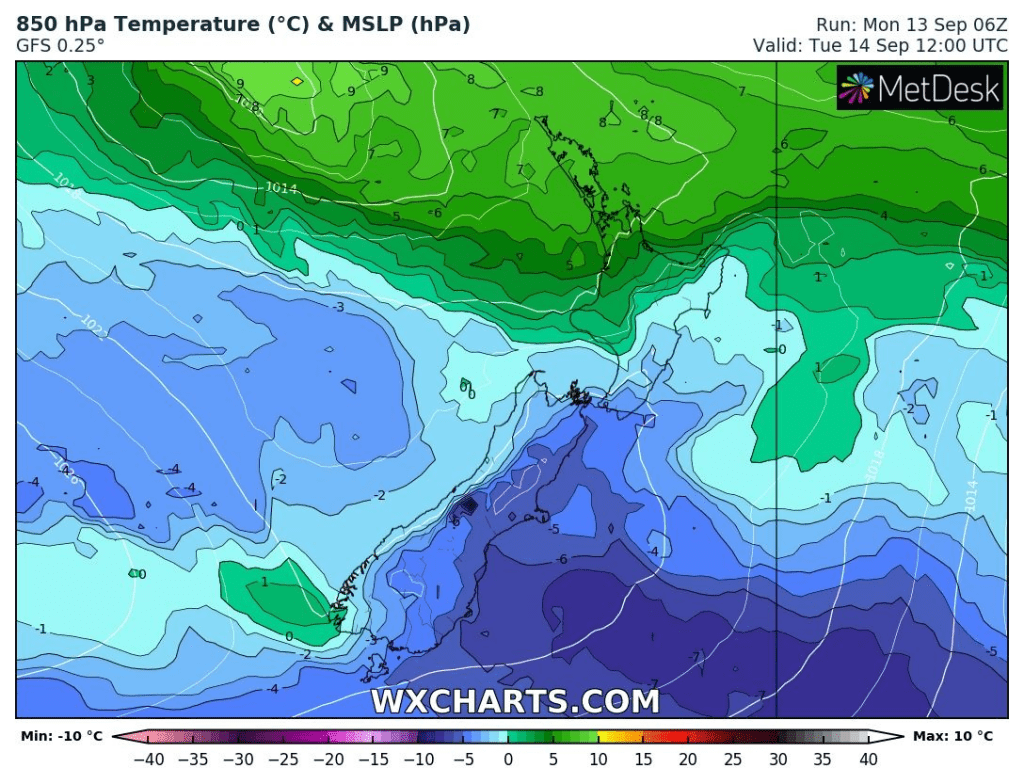 Source: wxcharts.com