Tropical system 95B Invest hits India after Delhi reported the strongest monsoon year in 46 years!
The strongest monsoon in Delhi, the Indian capital since 1975, and the tropical system is coming!
Delhi reported last week the next 97 mm / 24 hours and rainfall totals in 2021 reached 1150 mm. Average annual rainfall during Monsoon in Delhi is 630 mm.
It´s almost twice, still two weeks to go before we bid farewell to monsoon.
Moreover, the next tropical depression (95B Invest) will be shifting from the Colcatta region above Mumbai, with some possible impact in the Delhi region, too, in the next period.
Floods in the last days were reported in Amristar and in the last period in more Indian provinces, Bangladesh, Pakistan, or Nepal /https://mkweather.com/southern-asia-is-flooded-india-pakistan-bangladesh-nepal-and-oman-with-severe-floods-in-the-last-period-2021//.
Monsoon rains in the last years are stronger and stronger and 2020 and 2021 were very turbulent seasons in many parts of India.
Long-term rains in some provinces caused only neutral or even negative temperature anomalies from the long-term average, on the other hand, increased humidity is linked with a decrease of COVID-19 incidence since the monsoon season has started in late Spring 2021.
Stormy conditions are partially associated with ongoing La Nina /https://mkweather.com/2022-2023-forecast-chances-for-el-nino//, but too, with MJO and IOD configurations, such as a behaviour of Arctic and North Atlantic Oscillation.
According to wxcharts forecast tool, the next severe storms are forecasted for north-central India, such as western Indian coast and parts of Himalayas until the end of September 2021, with the next floods or landslides.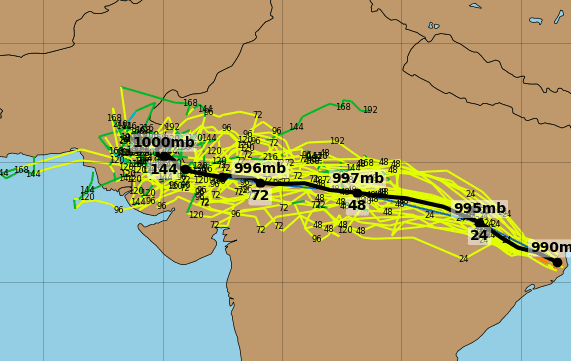 Source: Tweet below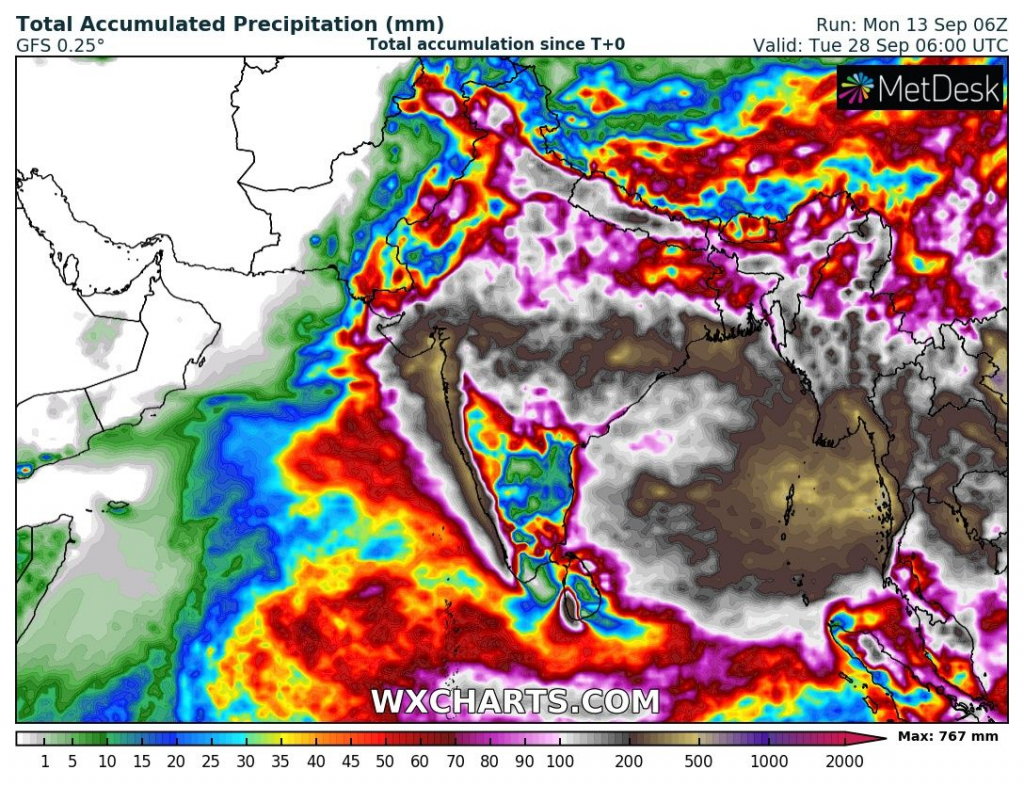 Source: wxcharts.com