Parts of the UK and Ireland with flash floods risk, Glasgow already underwater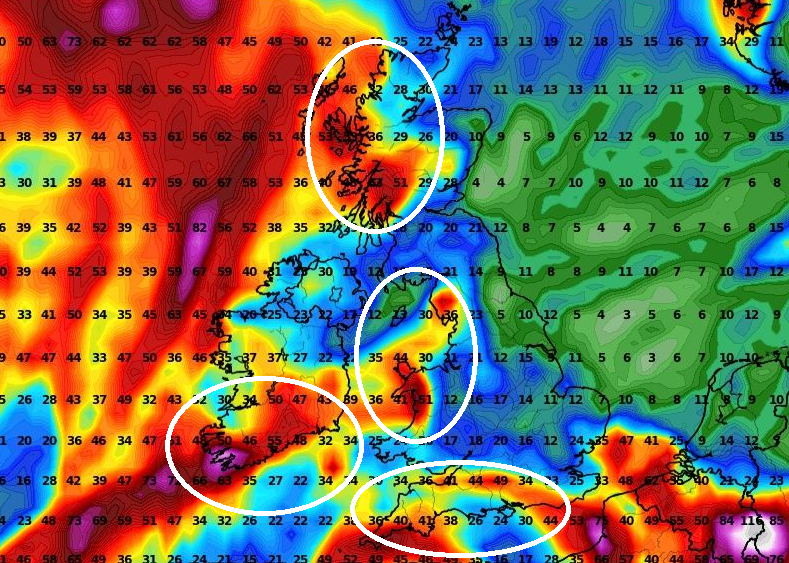 Severe storms according to expectations hit in the last few days mainly parts of Scotland and Ireland, with the result of flash floods in Glasgow.
In the last 96 hours (6.-9- August 2021) fell in Glasgow according to the International Exchange Site 47,2 mm and air pressure dropped to 990,1 hPa thanks to a deep low-pressure system moving above the region.
While minimum temperatures during the warmest nights reached +15°C, maximum temperatures near heavy rain increased only up to +19°C.
According to long-term forecasts, until 25. August, the next similar flash floods risk will be possible in southern Ireland, western Scotland, Wales, and southern England according to wxcharts forecast tool.
Heavy rain is furthermore expected in Benelux and northern France, where in Summer 2021 similarly such as in British Islands colder, very wet, and after cold Spring 2021 is causing extensive damages onto harvest /https://mkweather.com/bad-year-for-vineyards-in-france-belgium-after-extreme-frosts-in-spring-2021-extremely-wet-summer-2021-harvest-the-worst-since-1977-july-the-wettest-since-1981//.
Meanwhile, Europe is preparing for another extreme summer heatwave, in some regions with the potential to be a peak of Summer 2021 and breaking all-time temperature records /https://mkweather.com/the-peak-of-summer-2021-mediterranean-47c-alpine-and-carpathian-region-42c-scandinavia-and-the-uk-maybe-the-last-30c-mega-heatwave-starts-on-11-august-in-western-europe-and-ends-around-24-august-in-ea//.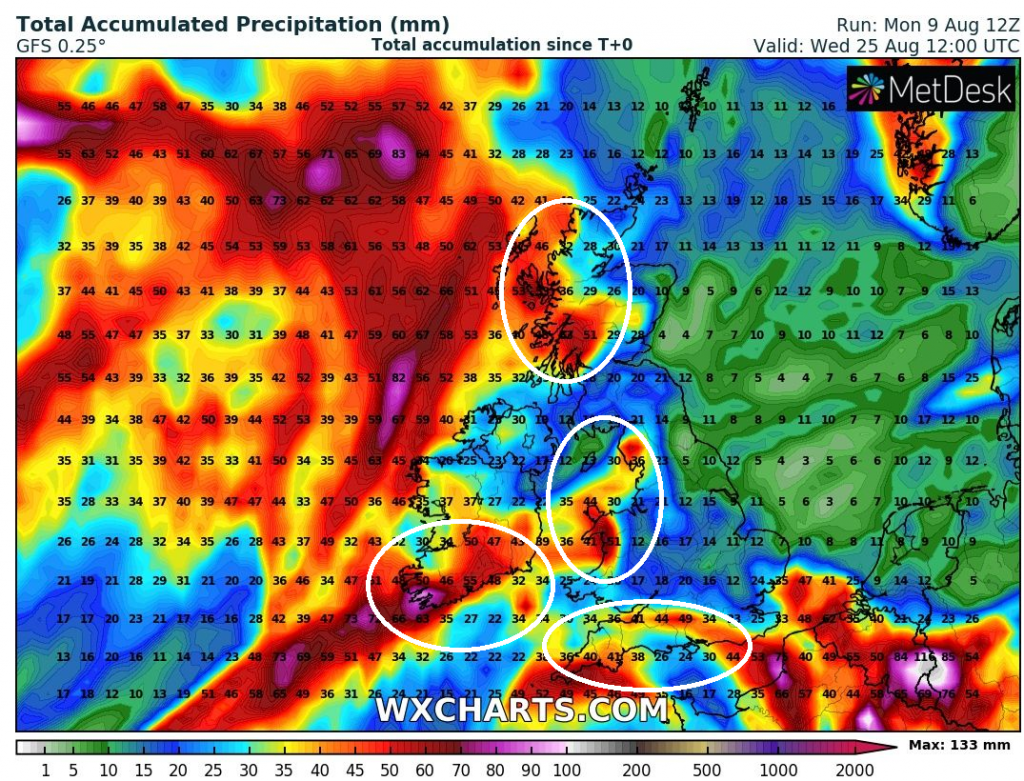 Source: wxcharts.com