A severe coldwave with snow on West, hot Indian summer on East: the USA/Canada will experience with winter and summer at the same time
Severe frosts and snowing on the one side, and summer or tropical temperatures on the other side – it is expected in the USA and Canada soon.
While the western half of the continent hits in the last period serious coldwave, with severe frosts, winds, and snowfall, the eastern half will be enjoying hot summer and tropical day (above +25°C / +30°C or 77°F / 86°F).
The contrast should be the most extreme around 13. October, when above the western USA, temperature anomalies up to -20°C / -30°C and above Ontario and Quebec up to +20°C / +30°F are regionally possible.
Cold temperature anomalies on the West and hot anomalies on the East will persist in the USA and Canada in a raw estimate during all outlook until 20. October 2021.
Snow cover is forecasted in many states in the western USA and even, later in Northern Plains.
A wave of Indian summer hits almost all parts of the eastern USA and eastern Canada, with the strongest impact in the northern USA, Great Lakes area, Northeast or Ontario, and Quebec.
Only before a few days, +37,8°C / 100°F in Northern Plains, the USA, was measured /https://mkweather.com/anchorage-the-alaskan-capital-with-the-earliest-snowfall-in-history-extreme-differences-between-yukon-canada-155c-and-northern-plains-the-usa-378c//, which is in conformity with Mkweather Autumn 2021 forecast for North America /https://mkweather.com/autumn-2021-forecast-for-north-america-long-indian-summer-and-weaker-hurricane-season-such-as-expected//.
Until late Winter 2021/2022, a cold anomaly from northwestern parts of the continent is forecasted to shift eastward and southward, up to southeastern USA /https://mkweather.com/winter-2021-2022-forecast-a-peak-near-nao-already-in-december-ne-pacific-warm-blob-nao-and-early-spring-in-february-north-america-oppositely-warm-start-cold-end-of-winter// and for eastern parts of the continent is forecasted very good conditions of Indian summer until November 2021, yet.
About the first snow in many regions of the USA and heatwaves related with Indian summer in North America, we will inform, soon.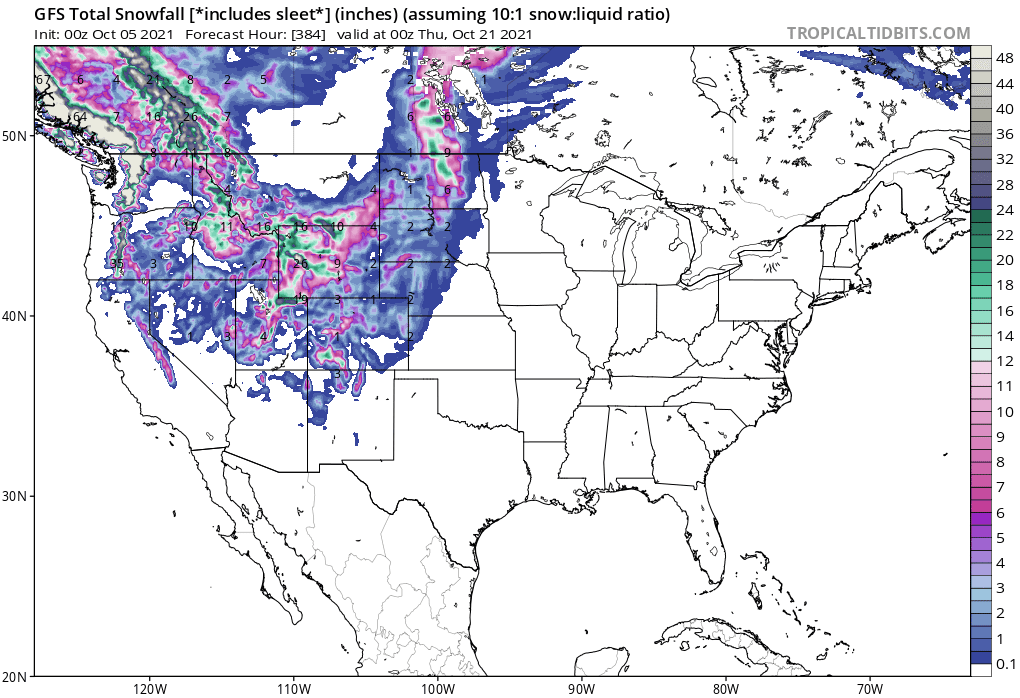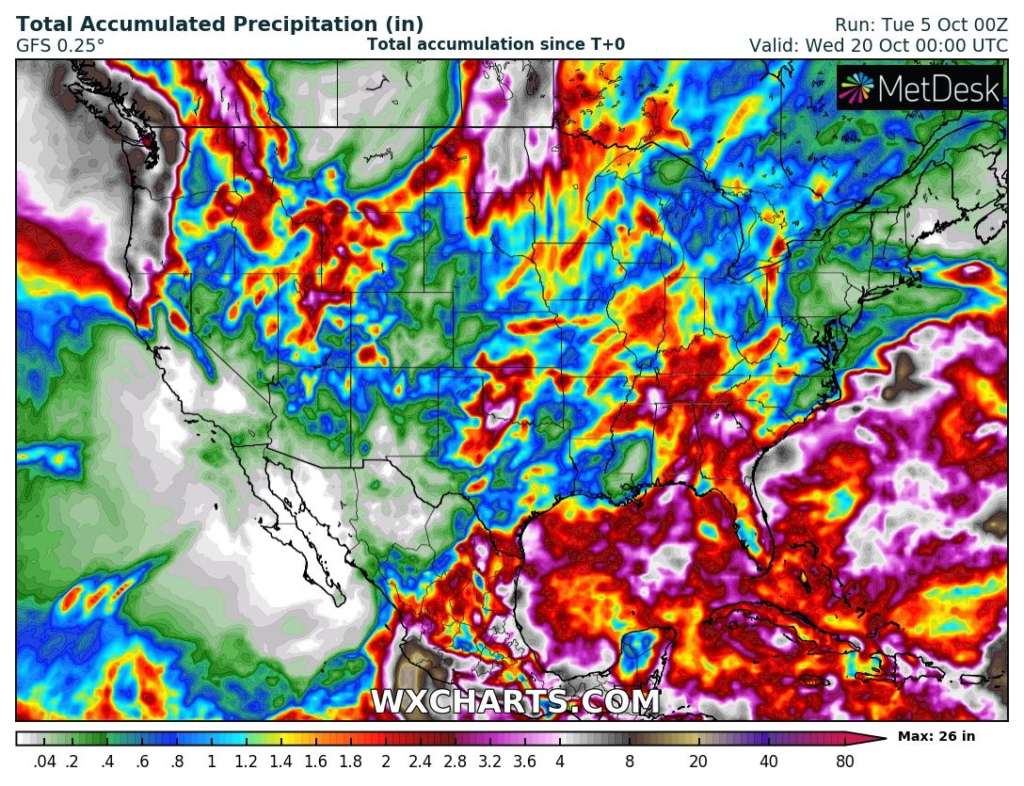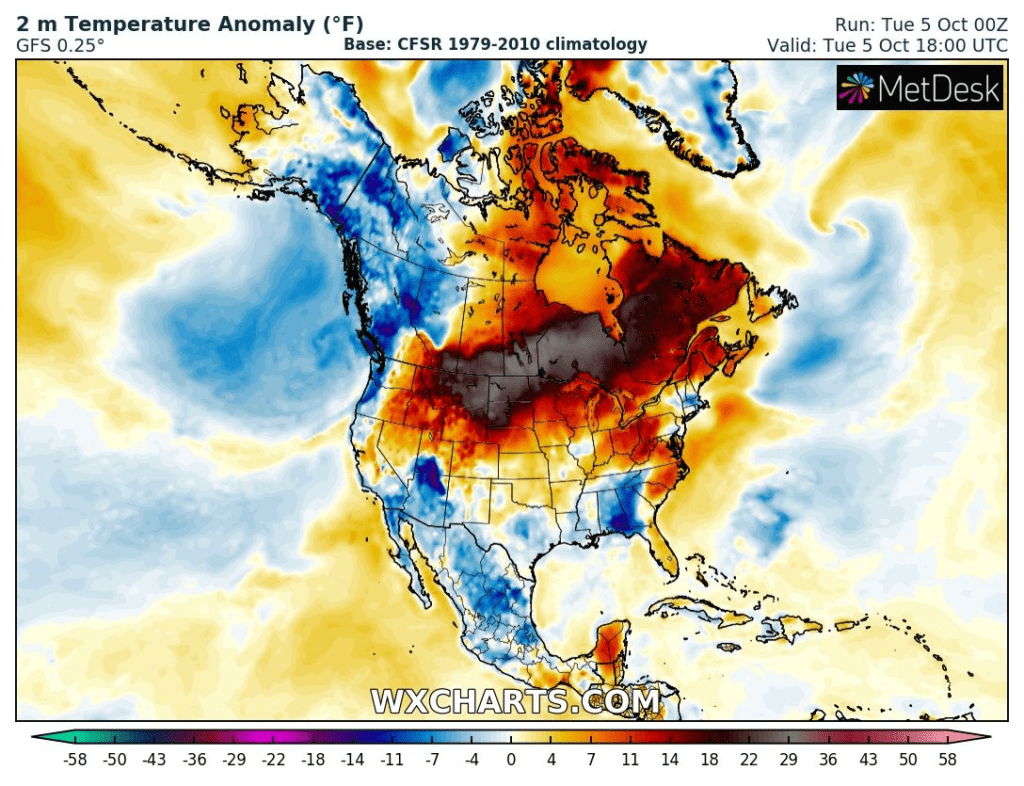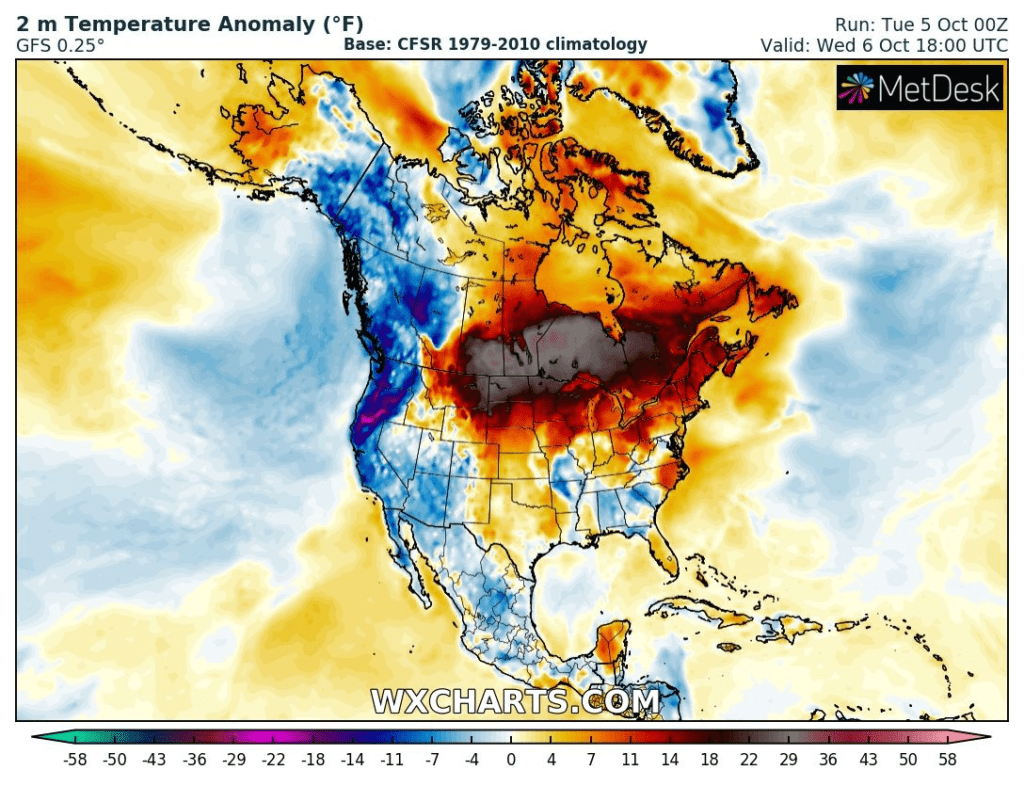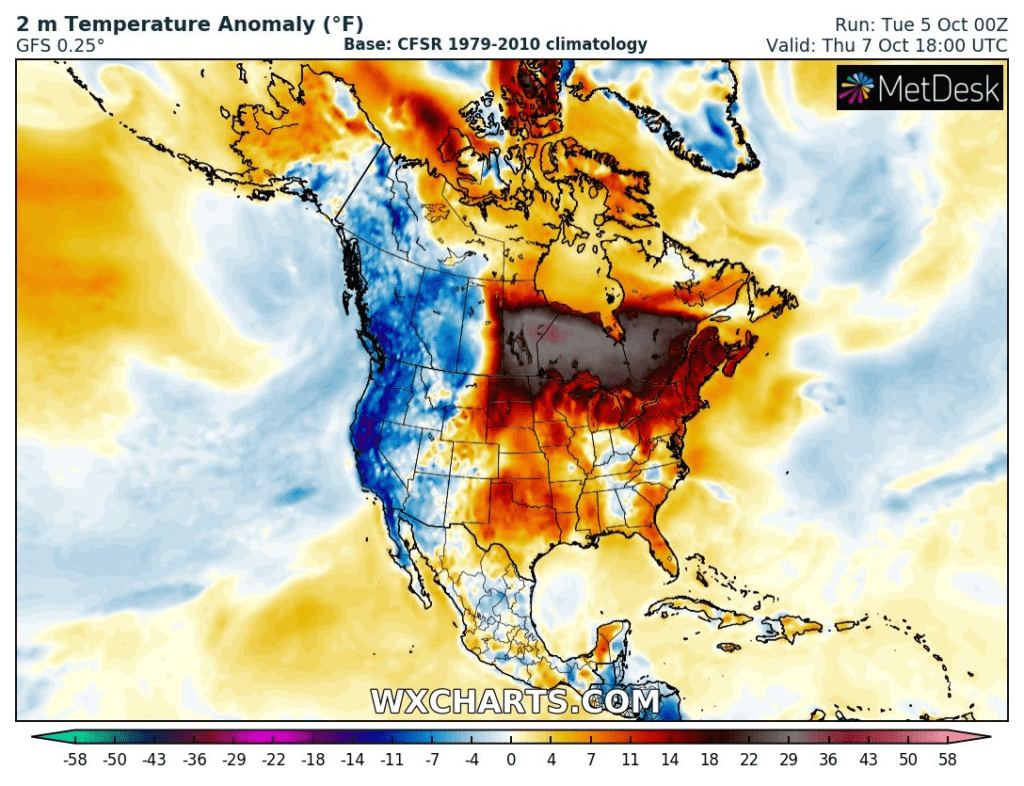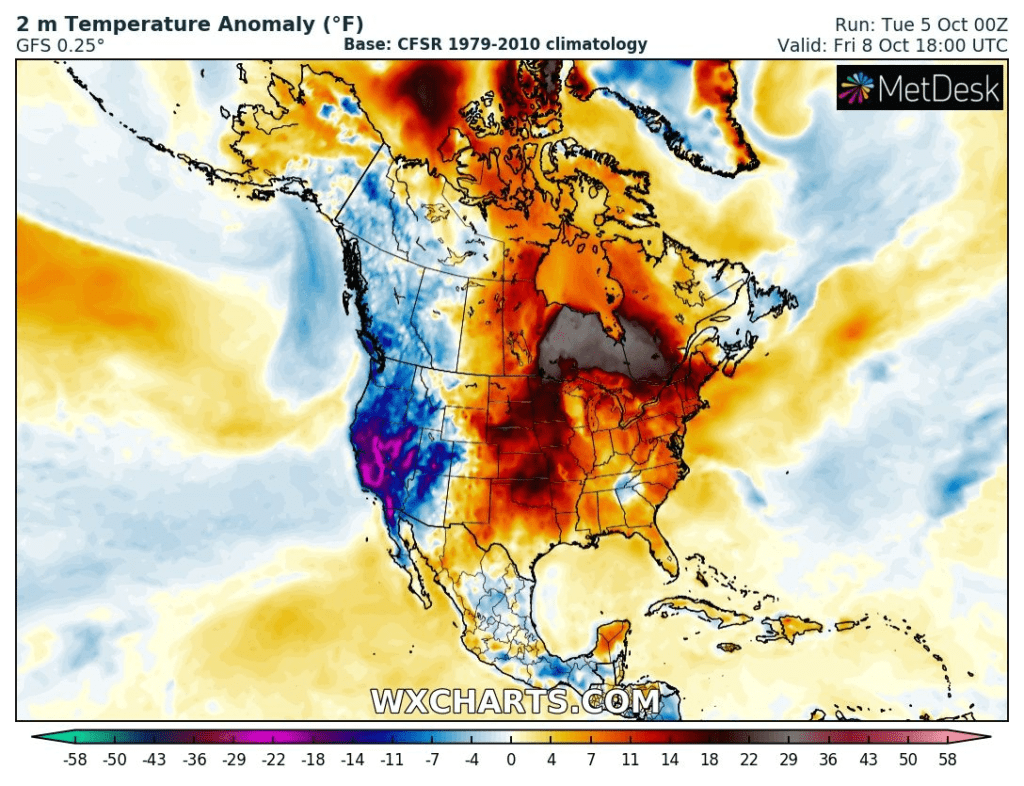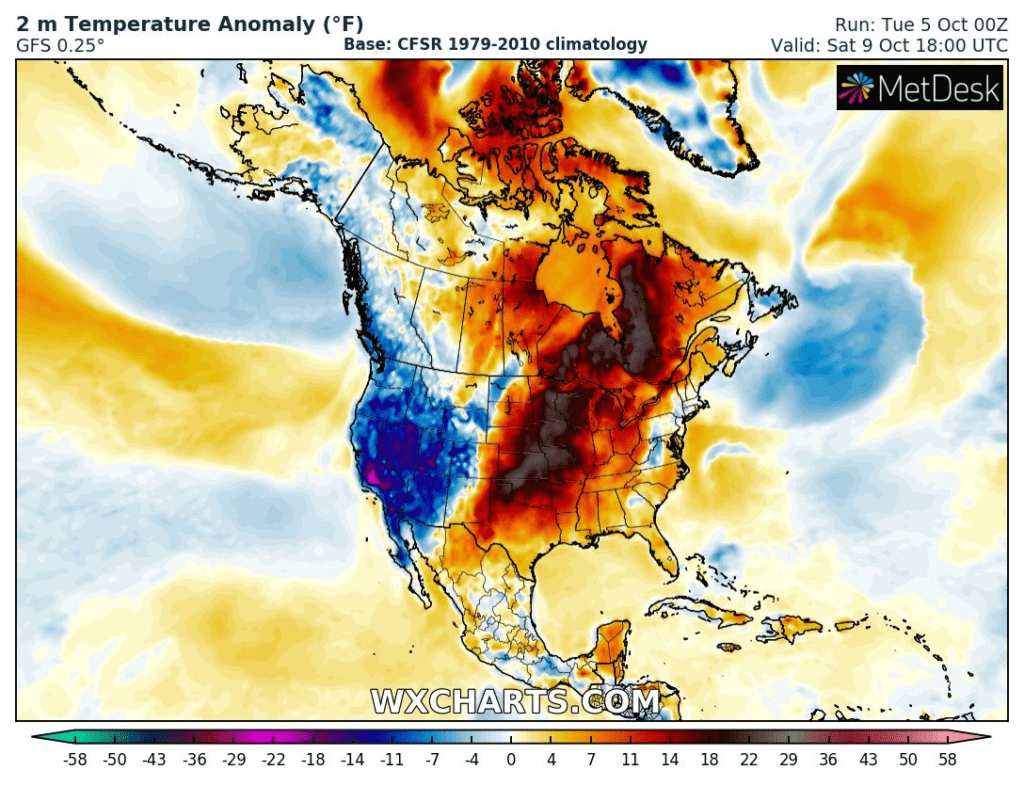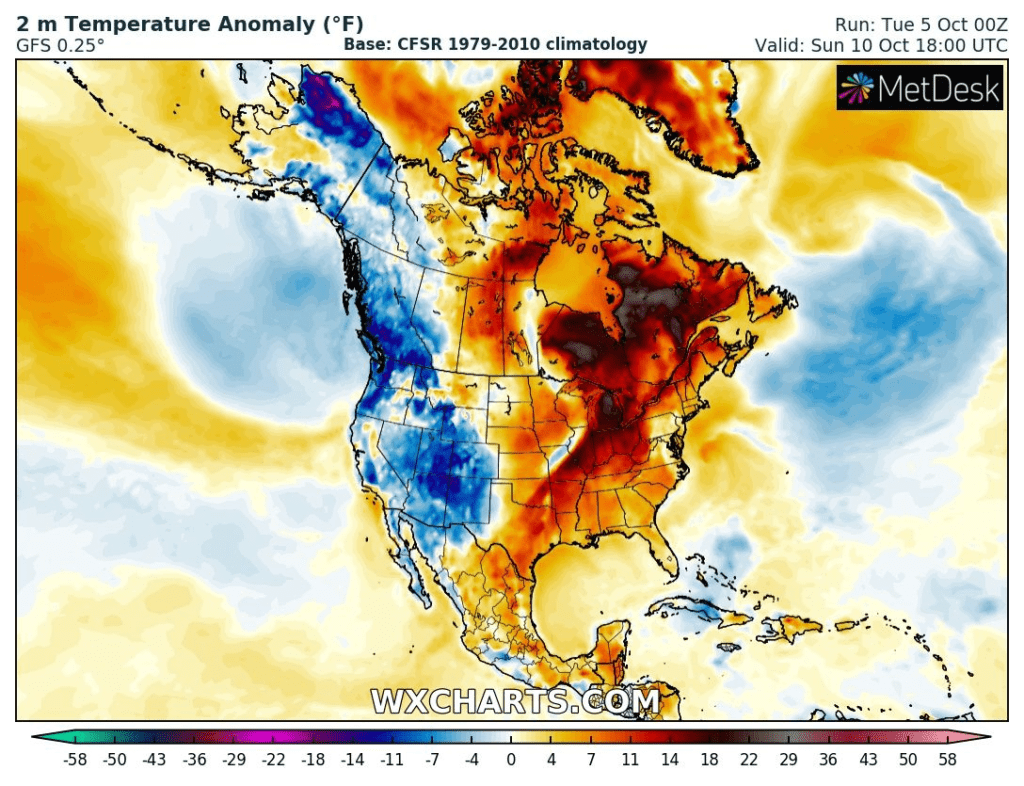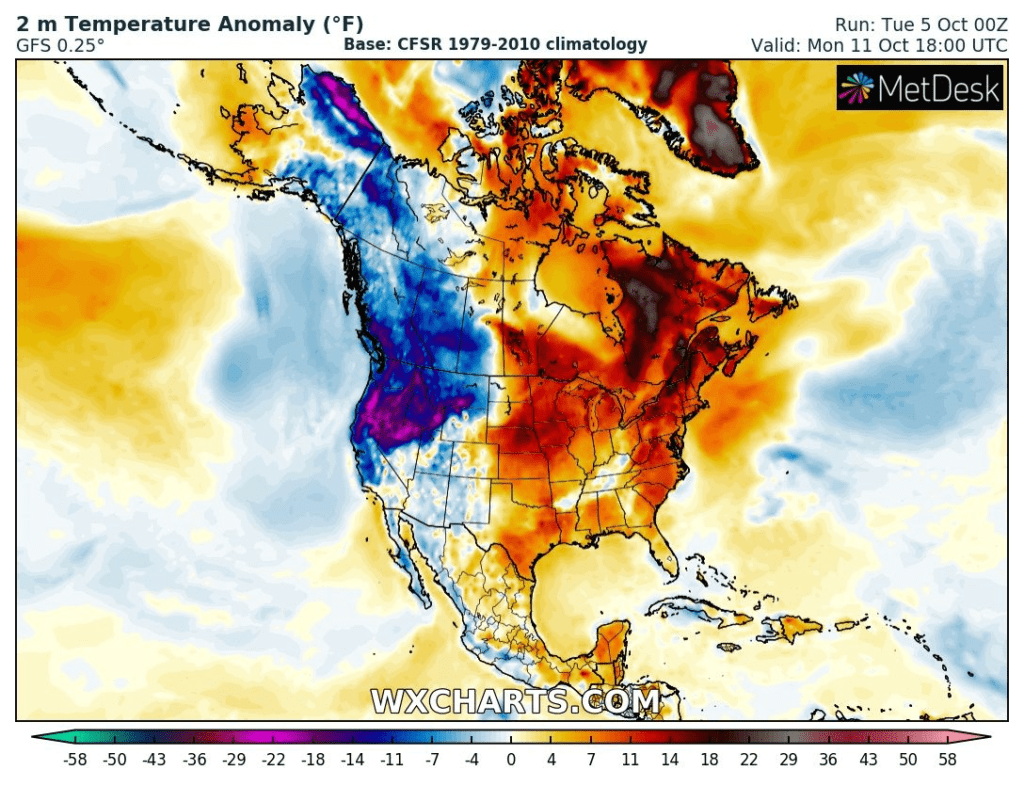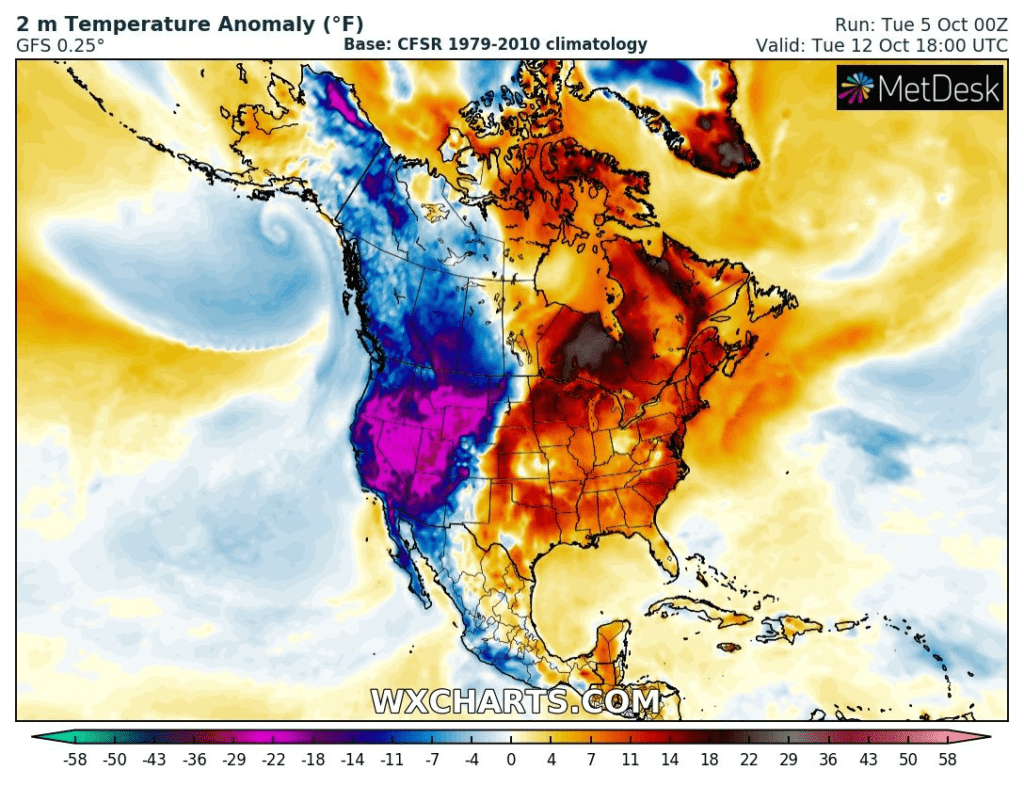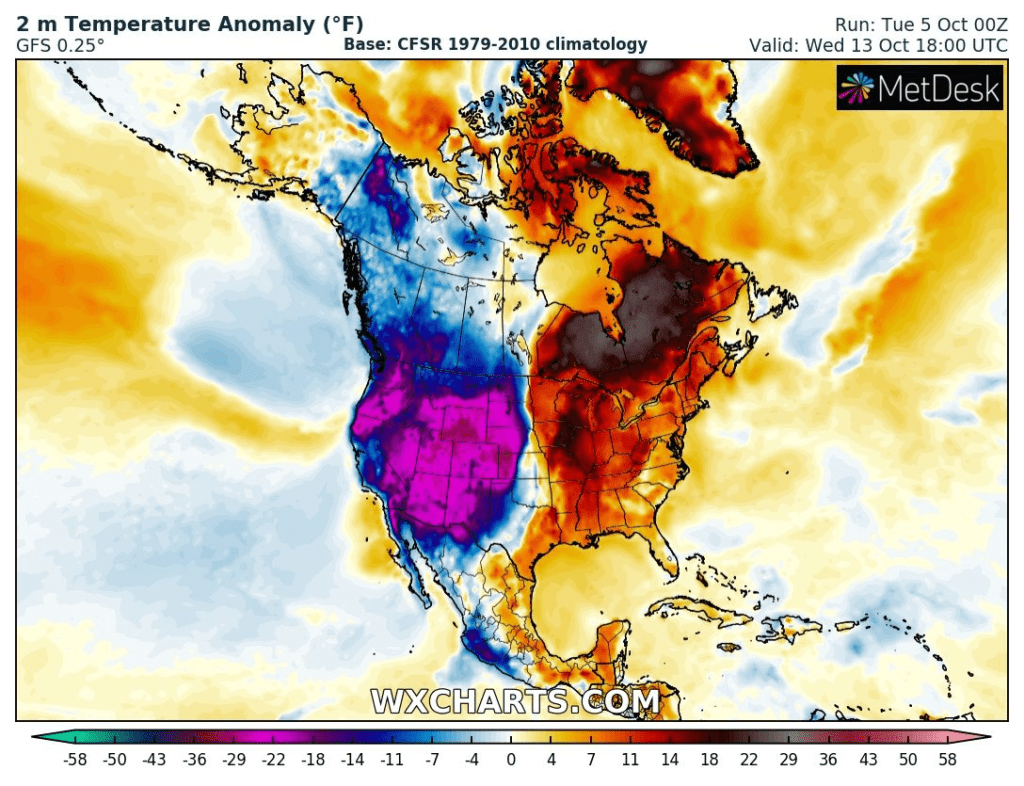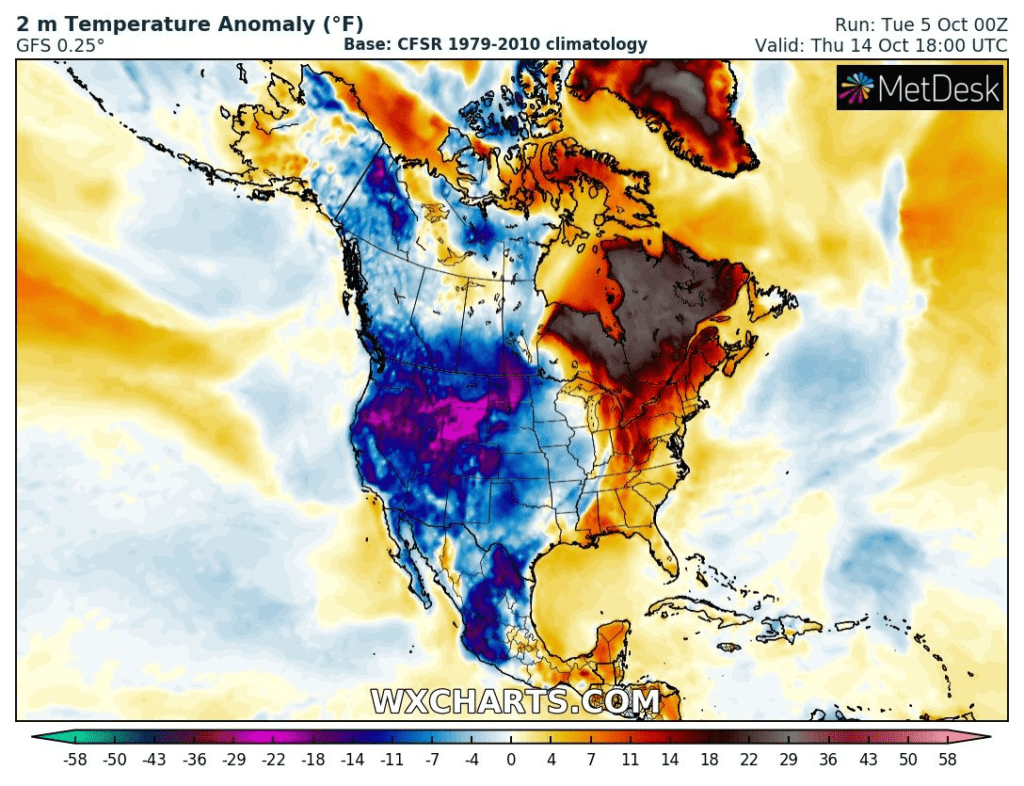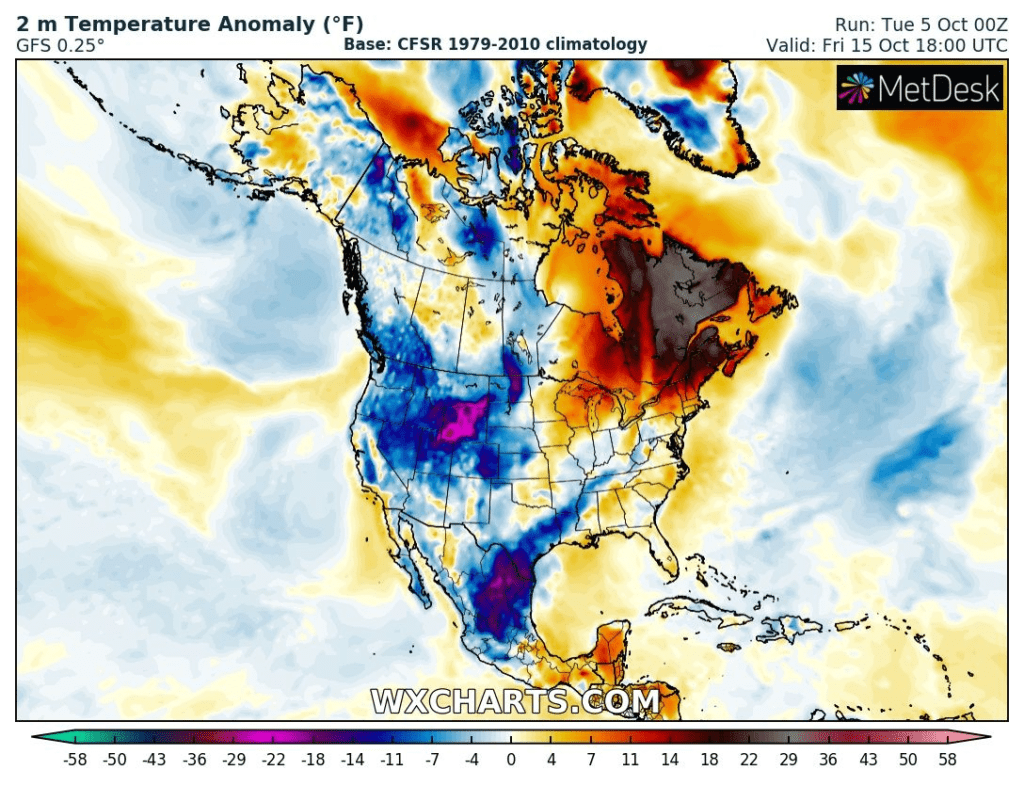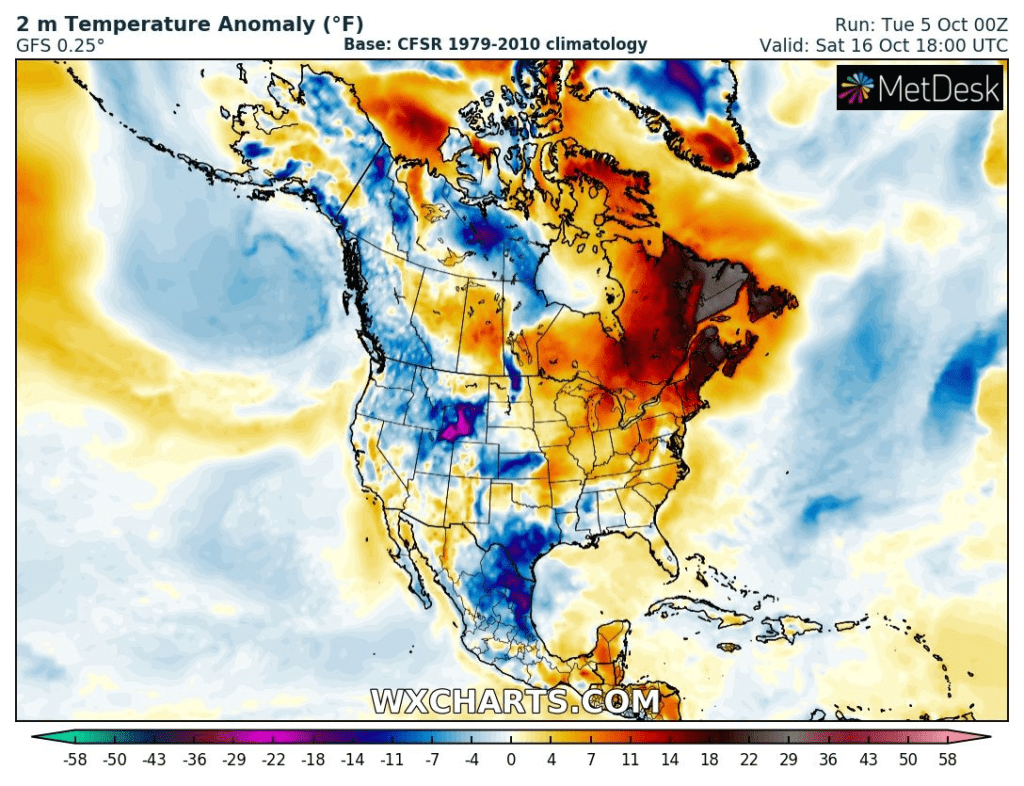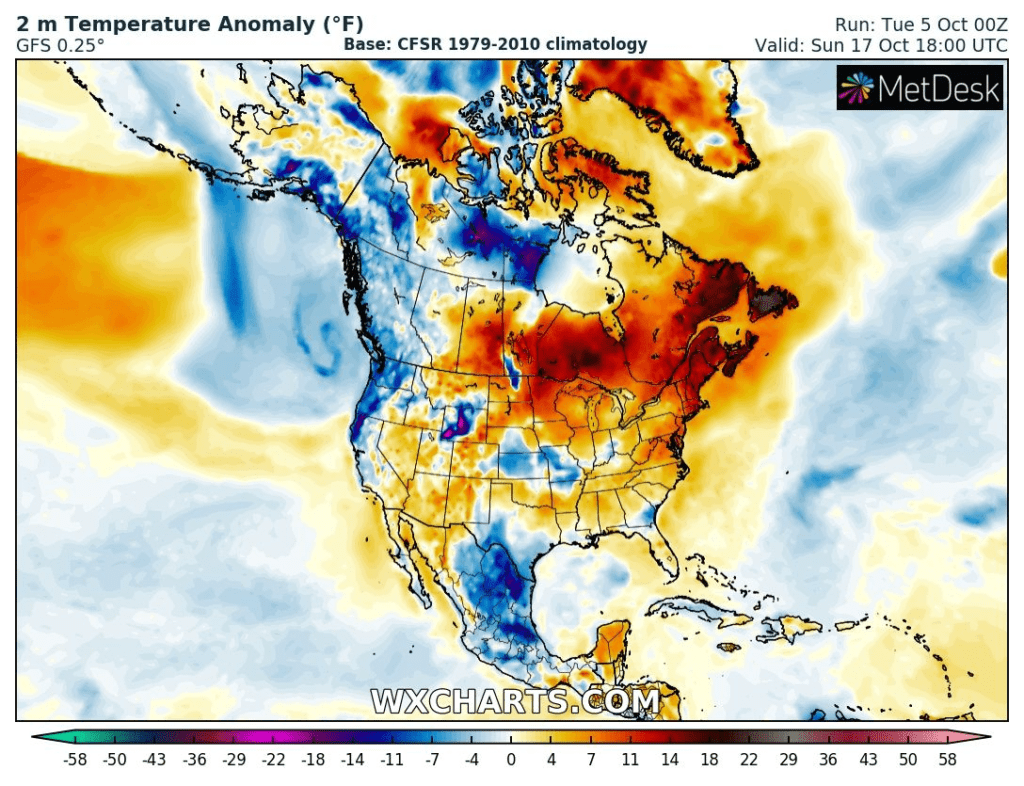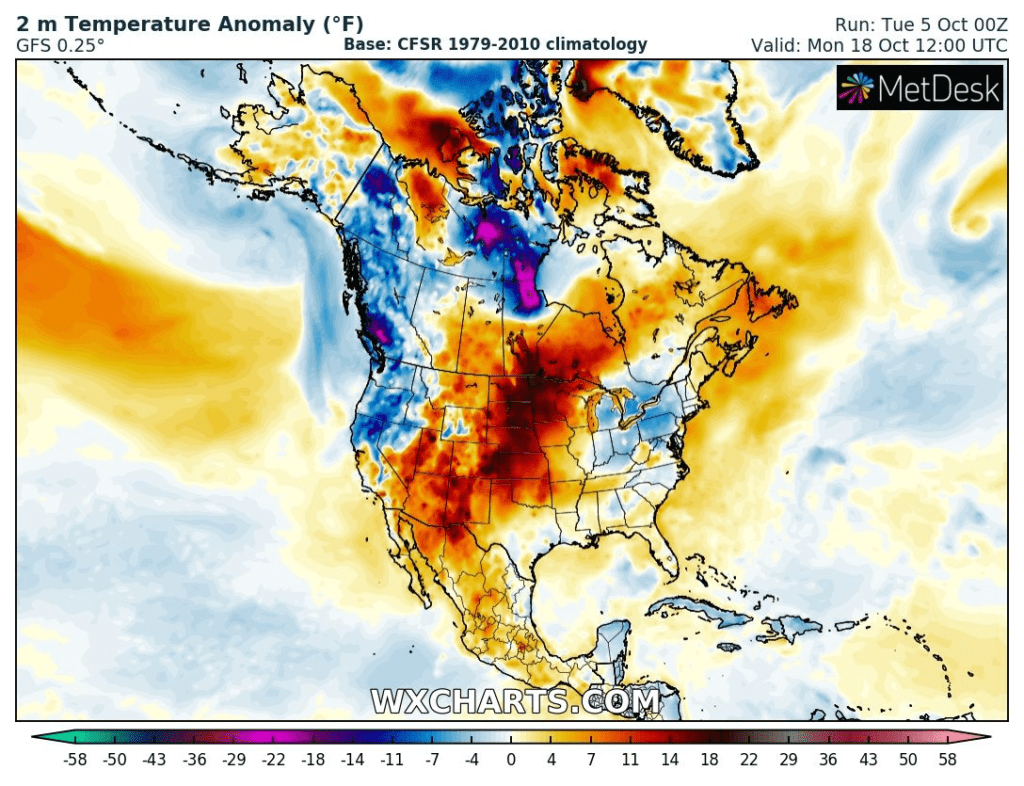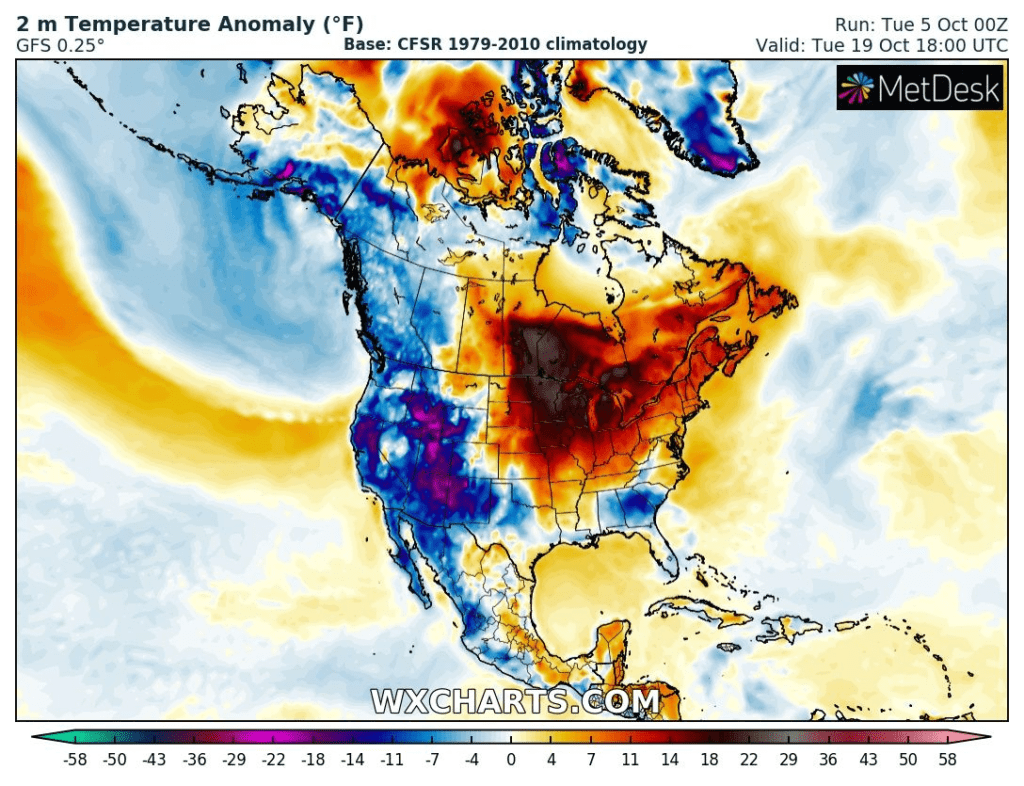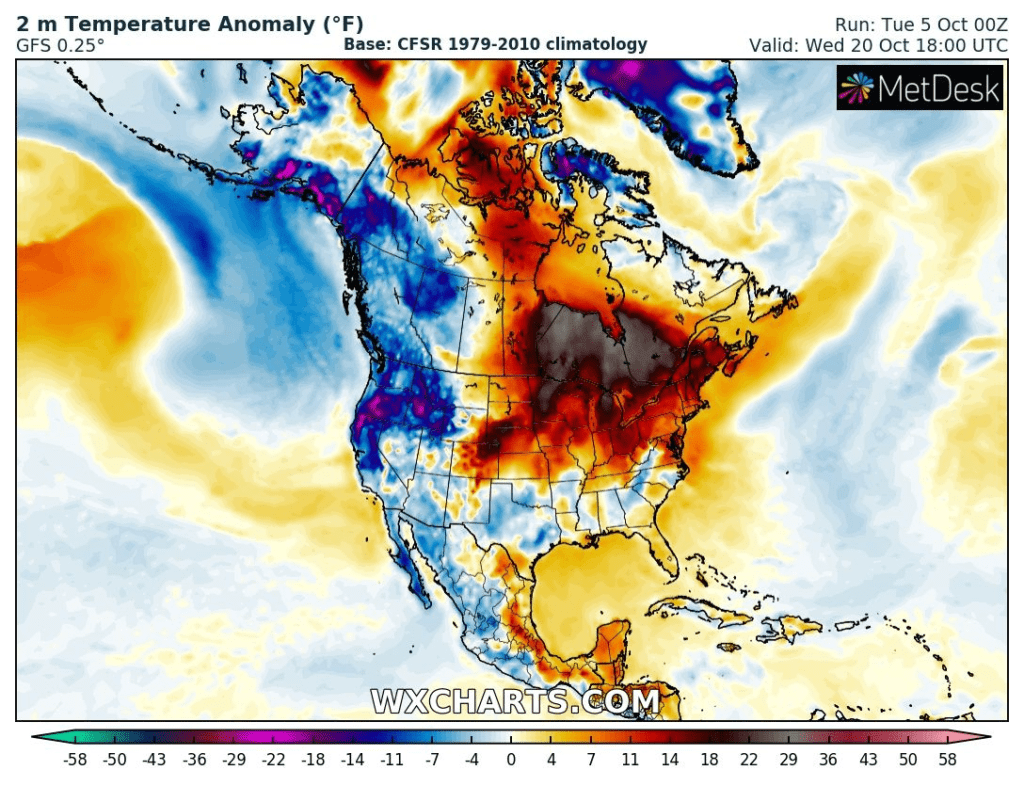 Source: wxcharts.com