Record frosts in Scandinavia: -10°C at the weekend, 4.-5. September!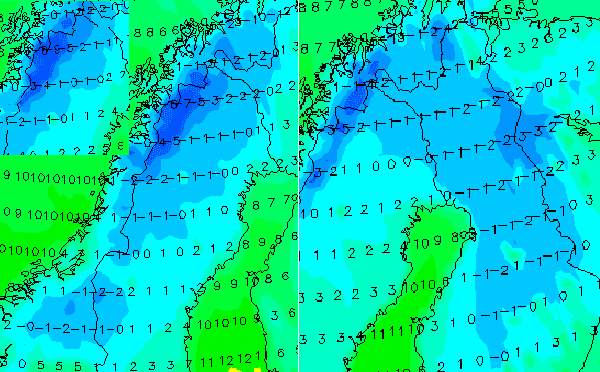 August 2021 coldwave thanks to very high humidity, brought into Scandinavia frosts "only" up to -4,3°C /https://mkweather.com/winter-is-coming-southern-norway-43c-filefjell-drevsjo-30c-only-13c-above-all-time-august-record/; https://mkweather.com/statistics-the-coldest-measured-temperatures-in-europe-during-the-august-2021-coldwave//.
Although mid-latitudes in Europe and southern Scandinavia are prepared in the next period for the last possible summer / tropical heatwave /https://mkweather.com/the-last-tropical-heatwave-of-the-year-in-european-mid-latitudes-france-35c-benelux-germany-alps-and-carpathians-30c-hungary-35c-the-uk-and-poland-28c//, central and northern parts of Scandinavia will report in the middle of strong pressure high anomalous frosts – in valleys in Lapland up to -10°C, in Folldal-Fredheim / Drevsjo region in southern Norway around -5°C, what is at the level of all-time early September temperature records!
The coldest mornings are forecasted already during the next weekend, 4.-5. September 2021 /wetterzentrale maps below/.
Frosts 0/-5°C should hit more densely populated lowlands in Sweden or Finland (from GFS outputs it's needed to subtract around 3°C for real temperature in the coldest places in the region).
Before the arrival of severe frosts, however, the Oslo region, southern Norway, should report up to summer +27°C on Thursday, 2. September 2021 and in southern Sweden should be measured +25°C on Thursday and Friday, 2.-3. September 2021.
Problematic will be mainly a merging of Azores high above NW Europe with Greenland high from the Arctic shortly before the weekend, which will bring extremely cold air mass directly from Greenland, after air with subtropical origin /map below/.
Autumn 2021 is coming and already in its first days, it will surprise with the next anomalous cold event, therefore stay safe, warm, and watch furthermore Mkweather.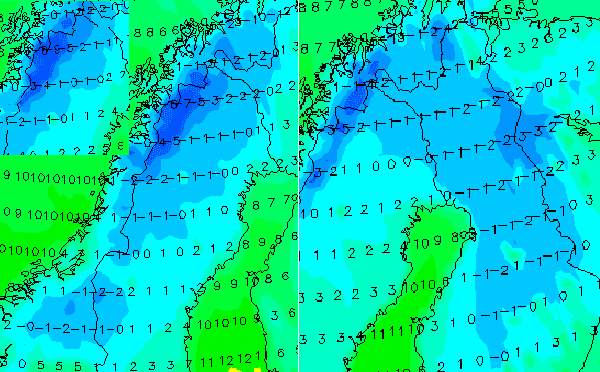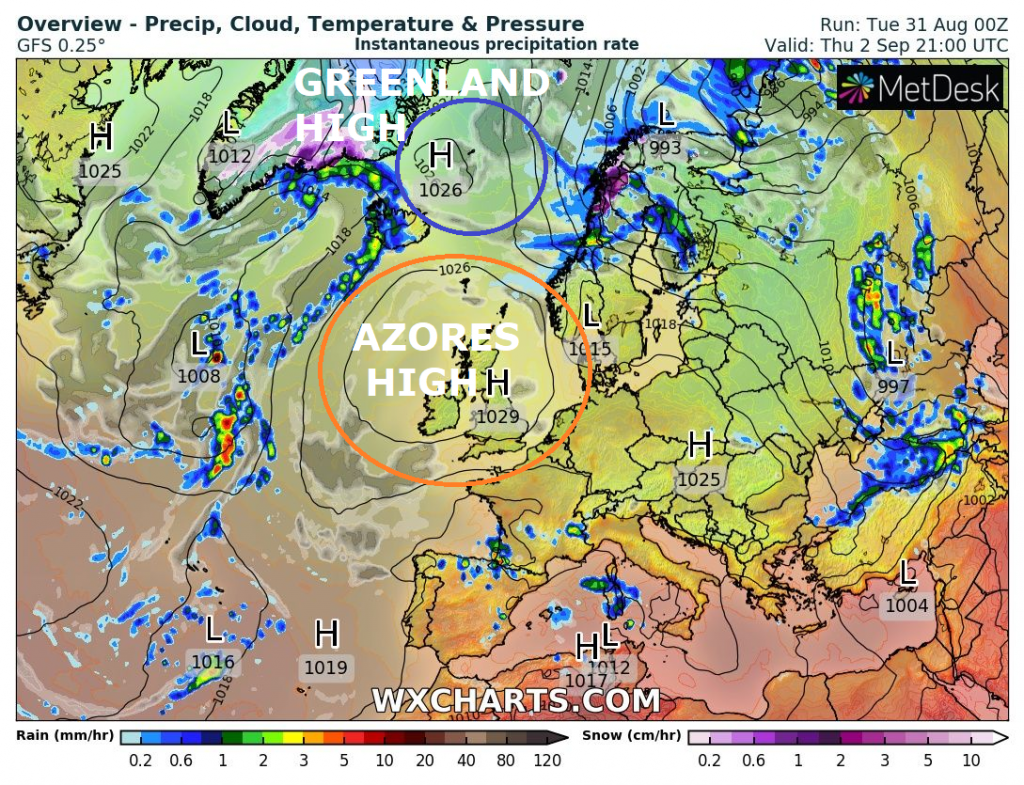 Arctic blast: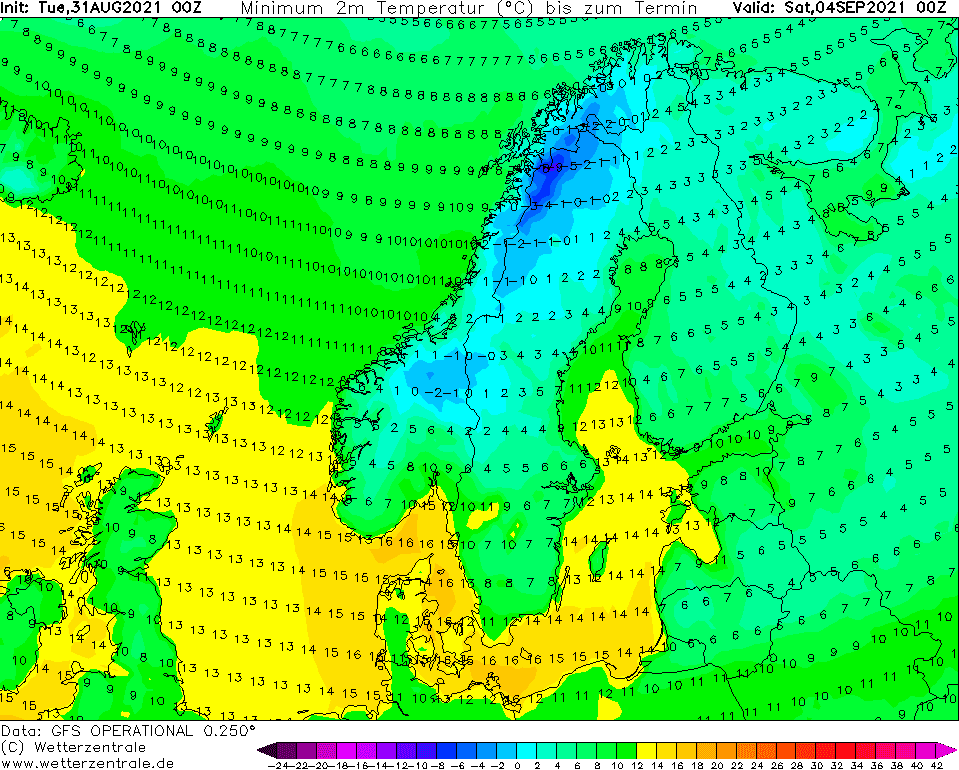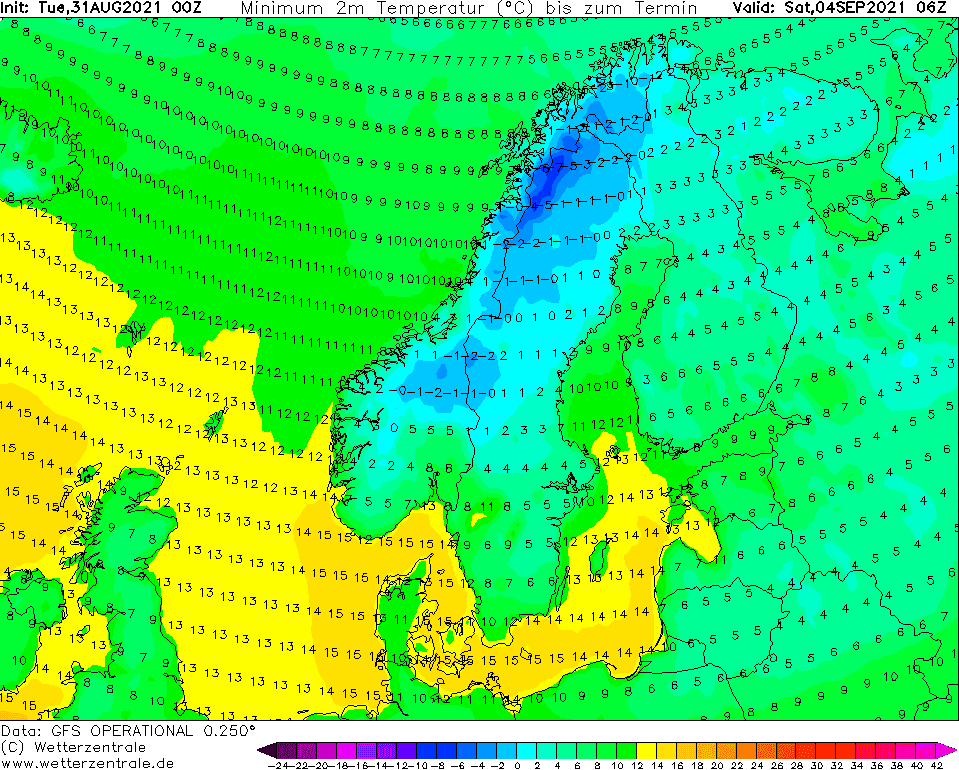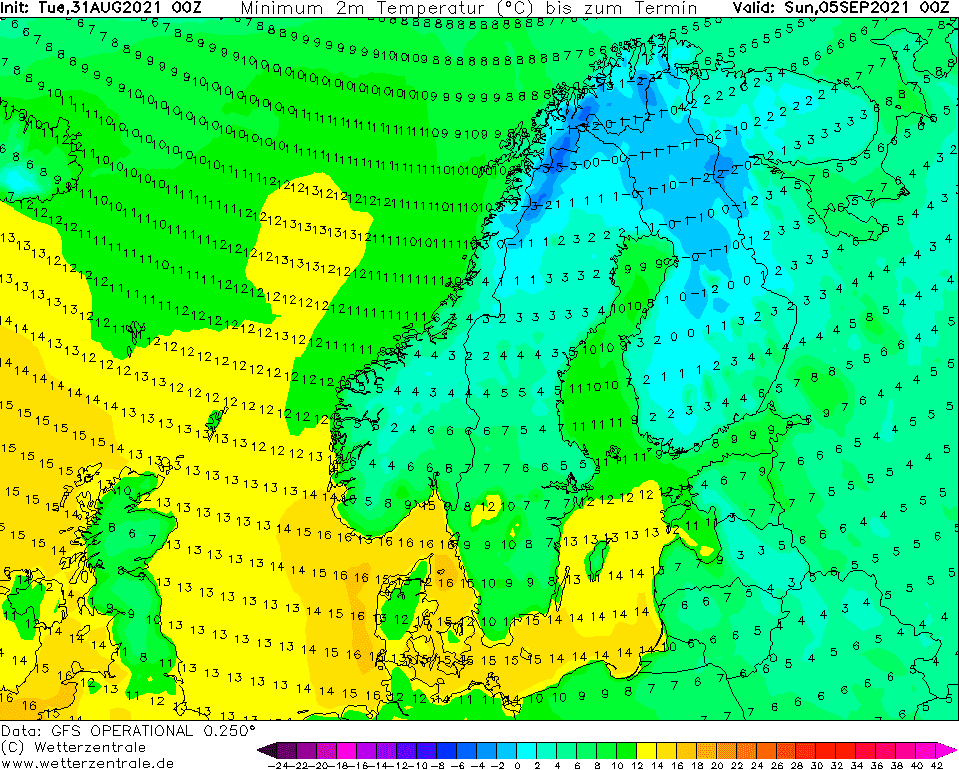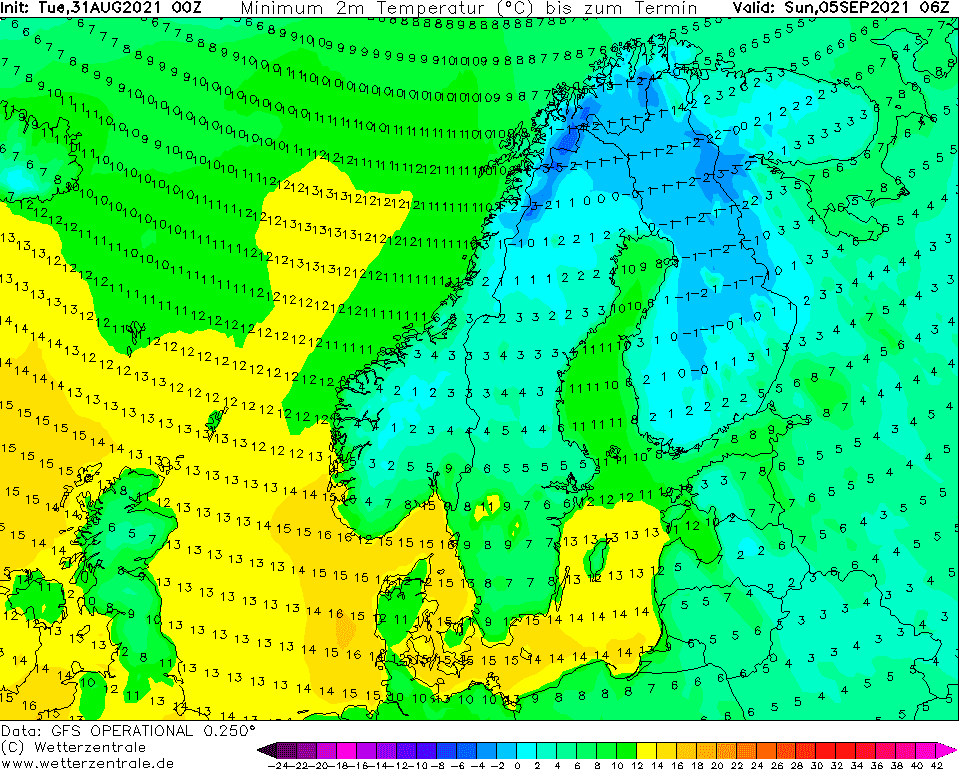 Source: wetterzentrale.de
Before the Arctic blast: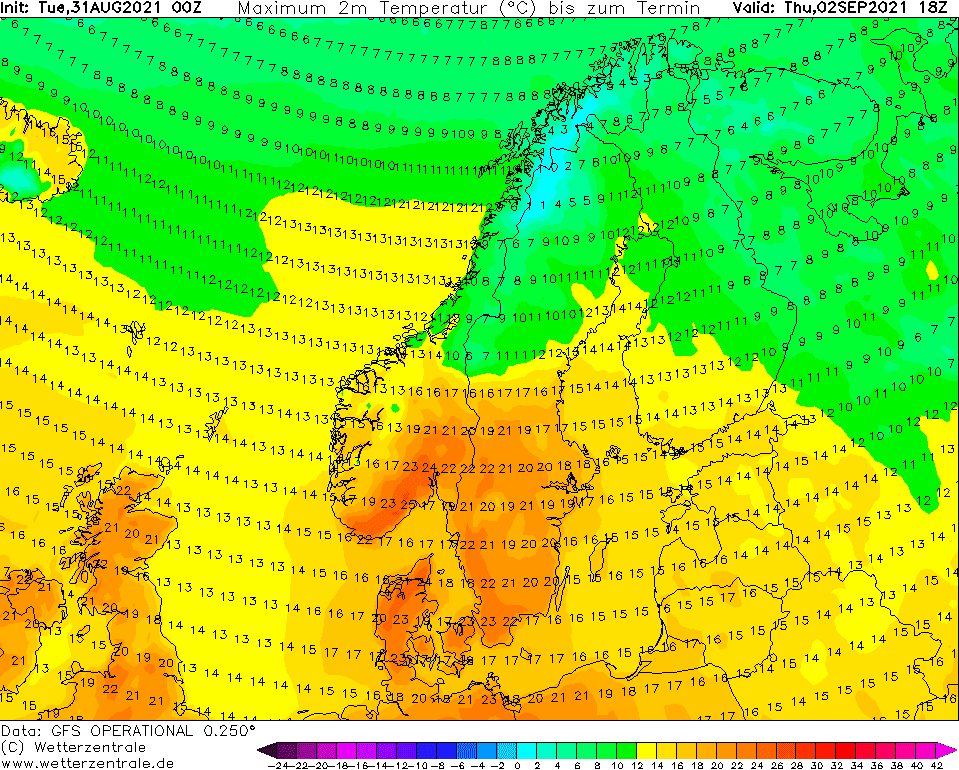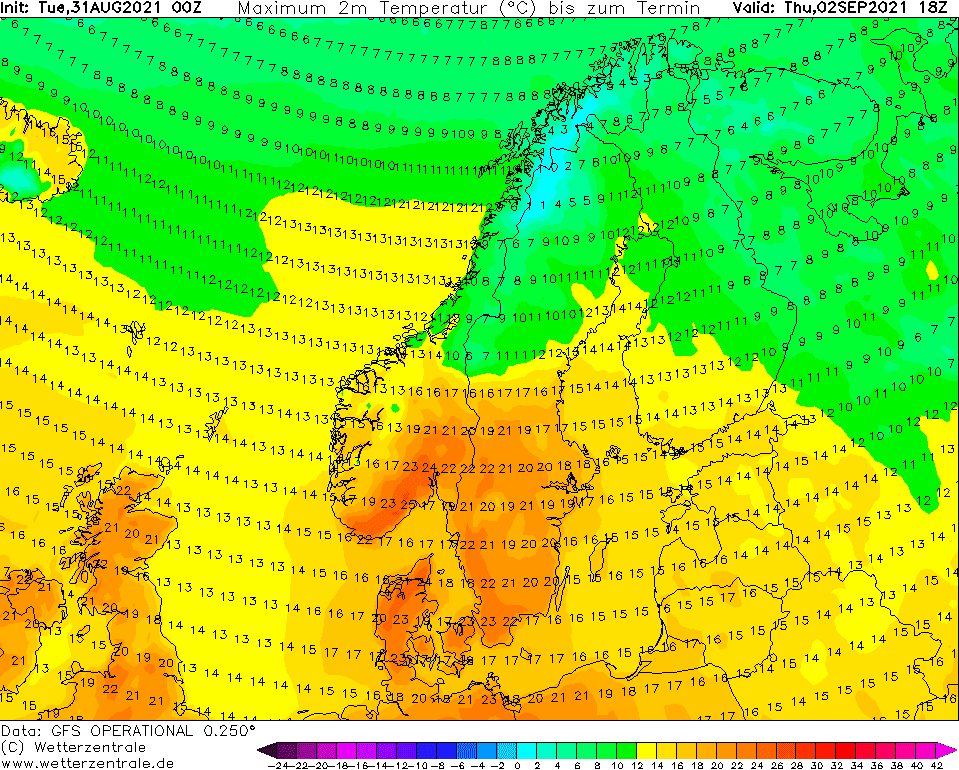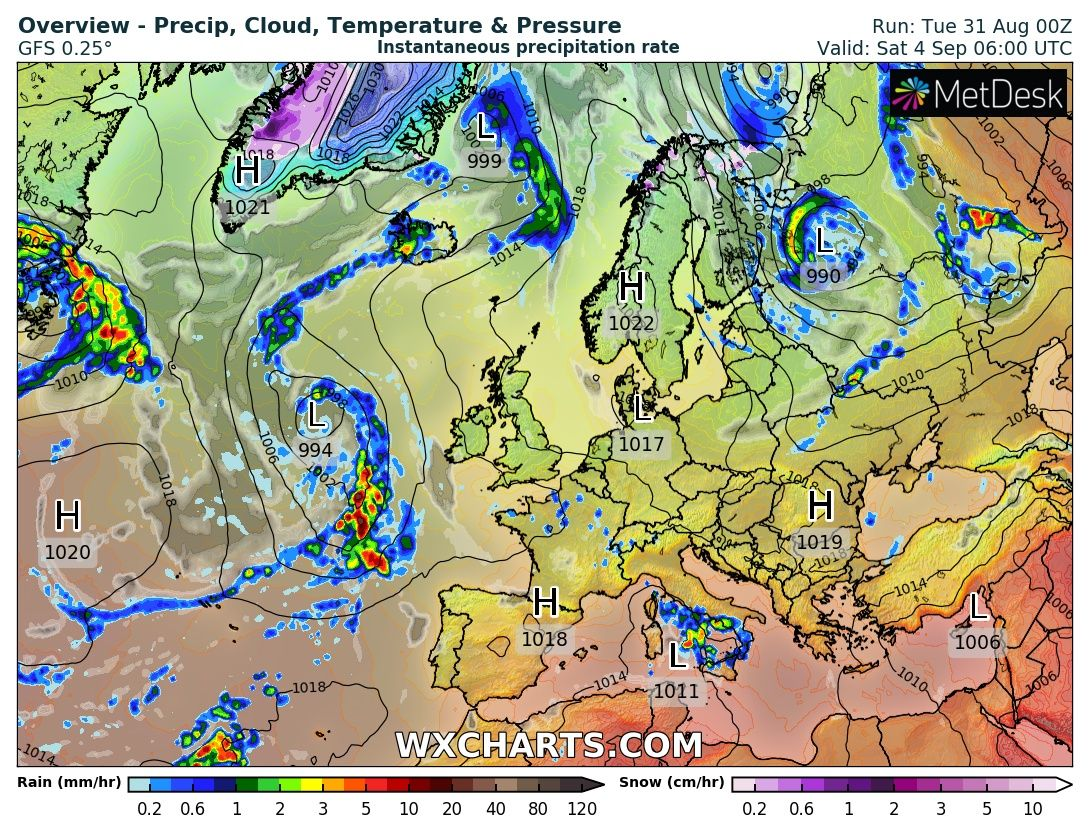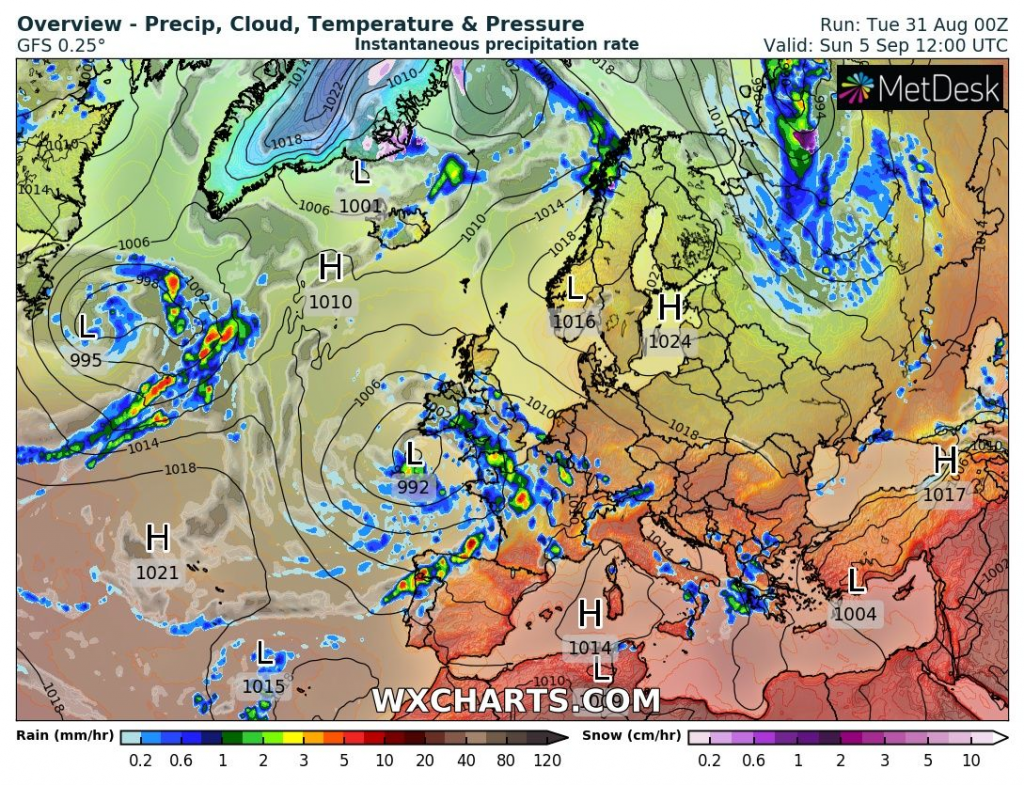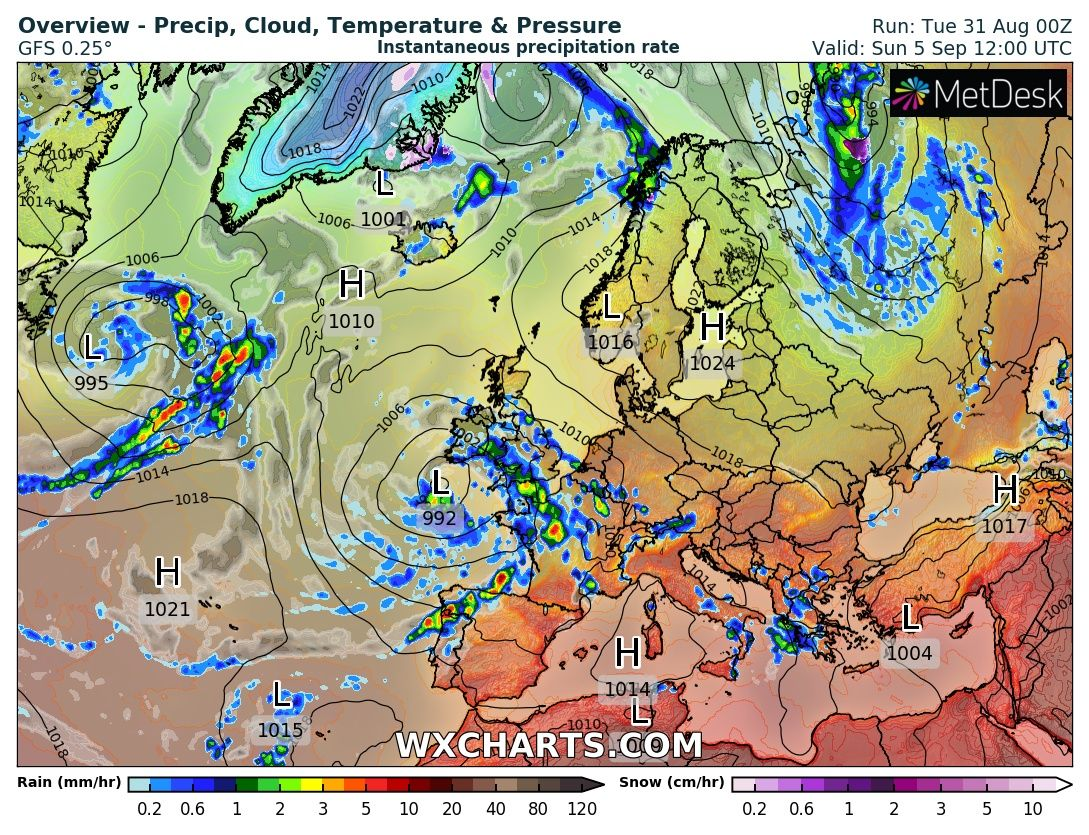 Source: wxcharts.com
Source: wetterzentrale.de