Saskatchewan, Canada: +34,1°C, while in British Columbia was snowing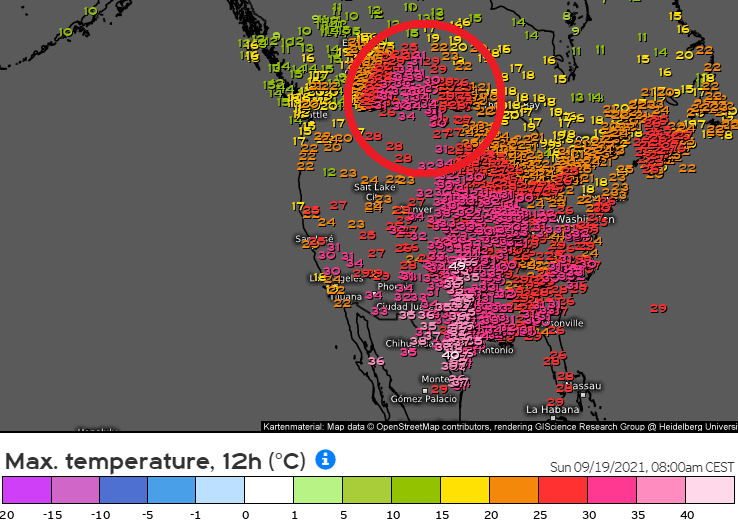 About the first severe frosts and snowing in western Canada and the western USA we were informed in /https://mkweather.com/98c-and-snow-in-western-canada-and-snow-and-frosts-are-coming-into-northwest-and-rocky-mountains-the-usa//.
Information about the first snowfall in parts of Northwest and Rocky Mountains, the USA will be a subject of our interest in the next Mkweather article, yet, now we should shortly look at maximum temperatures, measured before the arrival of a powerful cold front above central parts of the USA and Canadian Prairies.
Yellow Grass, Saskatchewan, reported on Saturday, 18. September 2021 tropical +34,1°C and tropical days later visited parts of Manitoba, including the Winnipeg region.
A powerful heatwave with maximum temperatures +30/+40°C (86-104°F) was reported from central parts of the USA, too, and the heatwave is gradually shifting above eastern parts of the continent, while Northwest reports heavy rains, in mountainous areas and the Rocky Mountains, snow.
Almost all Midwest reported maximum temperatures around +30/+35°C / 86-95°F – it should be already considered such as very hot early Indian summer conditions.
Already in the next period, the next heatwave will be built above Western USA, while colder air will shift above eastern parts.
The 6-week outlook for Europe, North America, and World from ECMWF will be updated on Mkweather soon.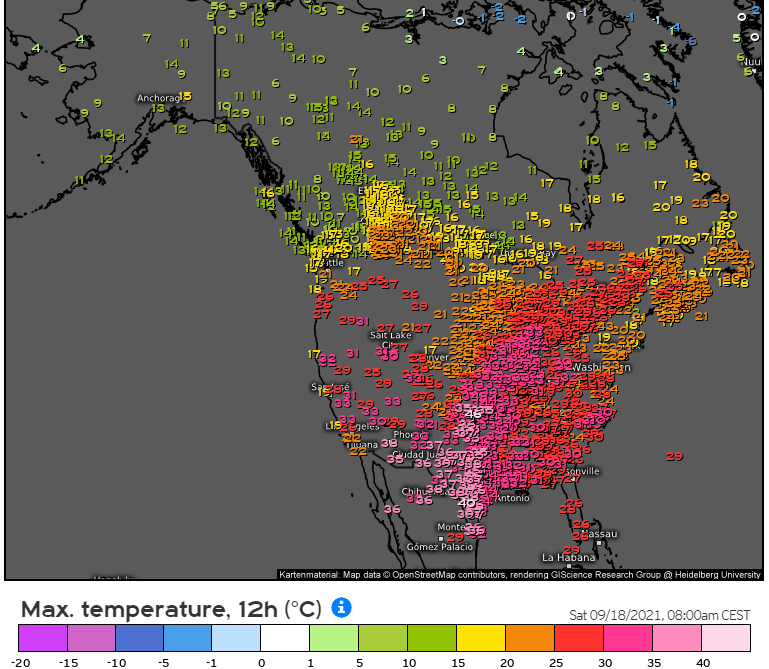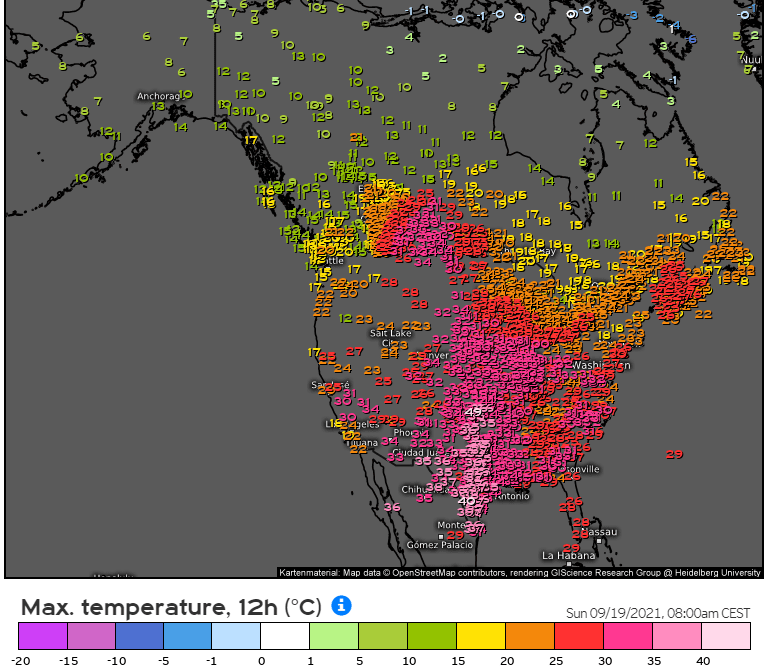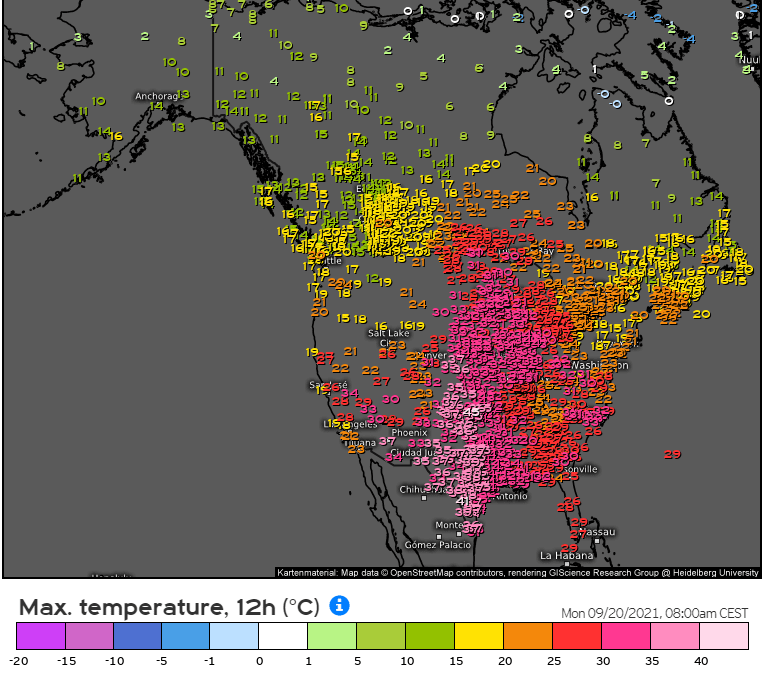 Source: meteologix.com