Storms brought 2 inches / 50 mm of rain / 1 hour in Washington D.C. and 4.7 inches / 120 mm in Alabama, storms will stay in eastern parts of the USA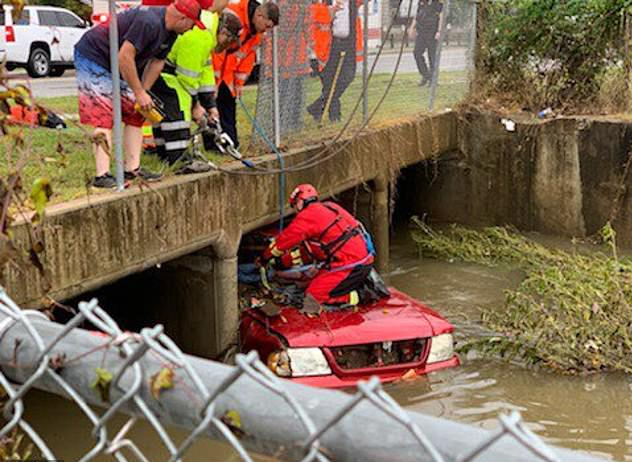 After heatwaves, rounds of storms hit the eastern half of the USA, with significant rainfall events in Washington D.C. and Alabama.
In Washington D.C., 2 inches / 50 mm / 1 hour of rain fell before a few days and local flash floods appeared.
Problems with heavy rains were in the middle of the previous week reported from Virginia, too.
Alabama, subsequently, at the weekend reported local precipitation amounts up to 4,7 inches / 120 mm in a short time.
According to 16-day forecasts, severe storms are during a relatively late season possible mainly above eastern parts of the USA and Canada, mainly near Great Lakes, in Mid-Atlantic, and along the southeastern coast.
Information about expected Hurricane Peter will be updated on Mkweather soon /https://mkweather.com/a-hurricane-peter-should-hit-the-caribbean-and-east-coast-the-usa-already-next-week//.
Meanwhile, parts of the Northwest and the Rocky Mountains already reported the first snowfall of the season /https://mkweather.com/98c-and-snow-in-western-canada-and-snow-and-frosts-are-coming-into-northwest-and-rocky-mountains-the-usa// (will be updated too).
Mainly into the western half of the USA should return in the next weeks a longer period of Indian summer (will be updated in the newest ECMWF 6-week forecast).