The first winter-season snowfall is not forecasted only for parts of continental Europe (around 800 MASL already next week: https://mkweather.com/maximum-temperatures-only-3c-and-the-first-snowing-around-800-masl-in-central-europe-already-next-week/), but in these moments, the first snowflakes and frost are arriving into Northwest and the Rocky Mountains, the USA, from western Canada, where cold weather appeared already during the last workweek.
On Thursday, 16. September 2021, in Burwash, Yukon, Canada, the temperature dropped only to -8,1°C, in Resolute, Northwestern Territory to -7,8°C, Thomsen River, Northwestern Territory, -7,3°C or in Tatlayoko Lake, British Columbia to -6,7°C.
On Friday, 17. September 2021, Mould Bay in Northwestern Territory reported -9,8°C, Resolute -8,0°C, Thomsen River -7,3°C, Tatlayoko Lake -6,7°C or Crowsnest, Alberta -6,1°C or Abee, Alberta -5,6°C.
On Saturday, 18. September 2021, Mould Bay reported -9,8°C, Burwash -8,1°C, Resolute -7,8°C, Thomsen River -7,3°C, Tatlayoko Lake -6,7°C or Crowsnest -5,7°C.
An area of low pressure located in the northeast Pacific, near the Canada/US Border, is already bringing gusty winds and snow to some areas like near the border, and much more isolated into southern parts of the Rocky Mountains.
Along the coast of Washington State, Oregon, and northwesternmost California, heavy rainfall with possible floods are around the weekend expected.
According to Accuweather, after a long, hot summer, the first storm of the season will drop beneficial rain on the Pacific Northwest, easing wildfire worries, and even ushering in the first snow of the season for some areas.
Meanwhile, on the front side of a cold front, bringing this coldwave, extremely hot air will be shifting above Central USA and neighboring Canada, with regional temperature anomalies around 30°F and a powerful late-season heatwave.
Meanwhile, East Coast is suffering / should suffer by the next tropical threats of the season thanks to Tropical storm Odette and a possible Hurricane Peter /https://mkweather.com/tropical-storm-odette-hits-mid-atlantic-northeast-nova-scotia-and-newfoundland/; https://mkweather.com/a-hurricane-peter-should-hit-the-caribbean-and-east-coast-the-usa-already-next-week//.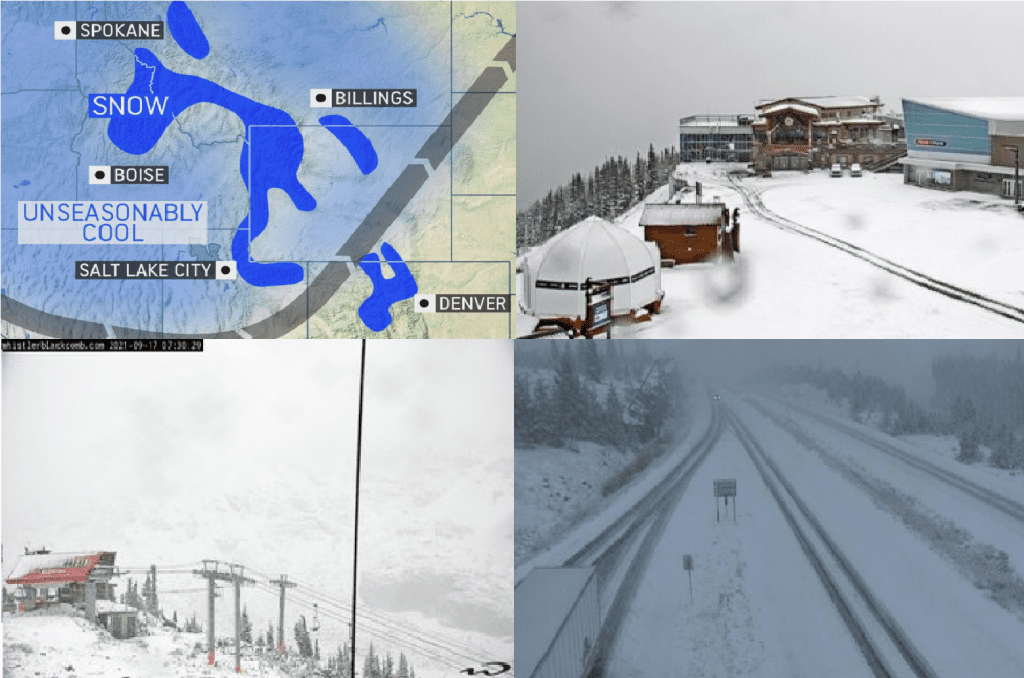 (Visited 56 times, 1 visits today)