Snowing in Panhandle, Florida!
The morning, 3. January 2022 was in northwestern Florida quite unusual.
Parts of the Midwest, Northeast, and Mid-Atlantic were in the last days hit by a severe blizzard and a white greeting was sent far to the south – into the Panhandle region, Florida.
Gusting winds with a rare snowfall in parts of Florida appeared only 12 hours after it was 75°F / +24°C.
The Okaloosa County Sheriff's Office posted a video with snowing, showing snowflakes falling in Fort Walton Beach! "Well how's this for a temperature change? From 75 degrees at 3(pm) in the afternoon to snow at 3 am,".
Snowfall events were in the past in Florida relatively rare (a list of events until the year 2010 here: https://centralfloridatop5.wordpress.com/2010/12/26/snow-in-florida/), but interesting is the year 2010 when appeared 6 snowfall events, which is the same amount such as during the previous decade together!
1 snowfall event appeared in 2011 and 2013, 2 in 2014, 1 in 2015 and 2016, 3 in 2017, 2 in 2018, and 1 in 2020 and 2021 /https://en.wikipedia.org/wiki/Snow_in_Florida/.
In the 21. century it appears, that probability for snowing in Florida is something above 1,0-times per year, maybe during the strongest winter maximally 2-3-times (near extremely low AO / NAO index up to 6-times such as in 2010).
Winter 2021/2022 is from these colder winters – minimally in the Arctic, where was measured before a week the 2nd highest Sea Ice Extent in the last 18 years /https://mkweather.com/the-arctic-sea-ice-extent-is-the-2nd-highest-since-2002//.
The extremely cold air arrived in the Gulf Coast from far NW Canada, where after Christmas 2021, the coldest December temperature in Canada since 1998 (-51,1°C) was measured /https://mkweather.com/canada-511c-the-first-50c-and-lower-temperature-in-december-since-1998//.
Severe Arctic blast brought into Montana temperatures up to -41°F / -40,6°C and severe blizzard to densely populated areas in the eastern half of the USA (the next Mkweather article).
In Canada and Alaska, temperatures again dropped below -50°C (the next Mkweather article).
In the southern and eastern USA, however, warm weather will quickly return, but above Canada, extremely cold air masses will be accumulating, with the next possible outbreaks into southern regions during the rest of the winter.
Illustration picture: https://www.thestar.com/news/world/us/2019/02/22/winter-storm-brings-record-snowfall-to-parts-of-arizona.html
Illustration picture: Sources – tampabay.com, FOX 13 Tampa Bay, CNN, nbc-2.com
Illustration picture: https://www.tampabay.com/floridas-best-beaches/2018/01/02/here-are-7-tips-to-enjoying-a-florida-beach-in-cold-weather/
Snowing in NW Florida on 5. January 2022. Source: FOX 13 Tampa Bay Twitter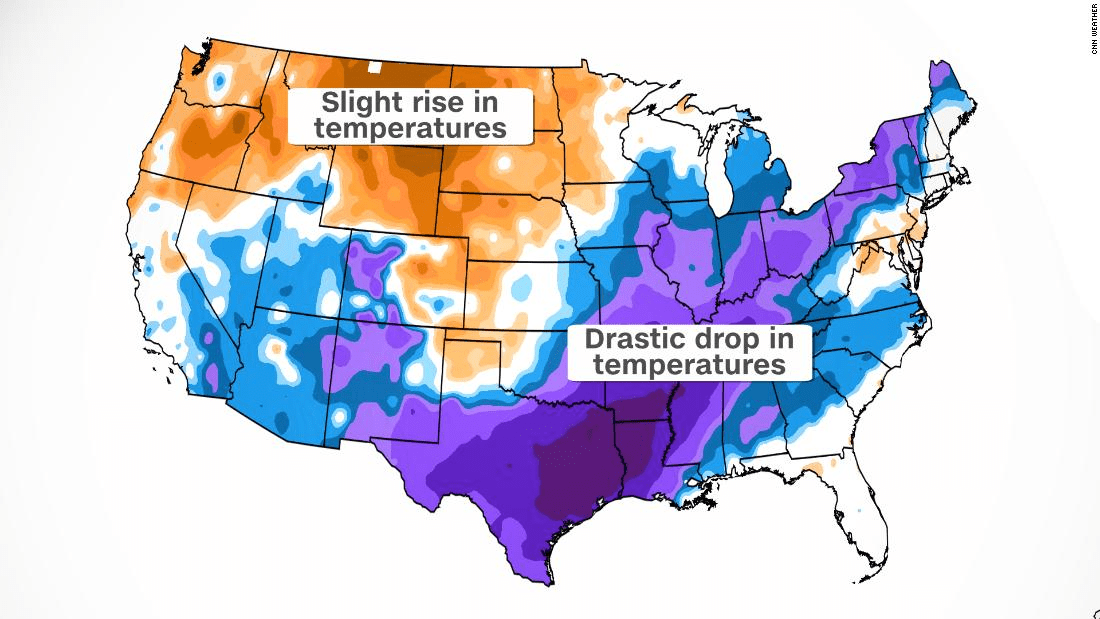 Source: https://edition.cnn.com/2022/01/03/weather/weather-news-snow-storm-cold-temperatures-wxn/index.html
Source: https://nbc-2.com/weather/weather-blog/2022/01/03/weather-blog-snow-flurries-reported-in-florida-panhandle-this-morning/