The next Arctic blast for Europe in the second January 2022 week: in Scandinavia -40°C, continental Europe/Balkan/Turkey -20/-25°C, the British Islands/Spain below -15°C is possible
MK
December 28, 2021
2 min read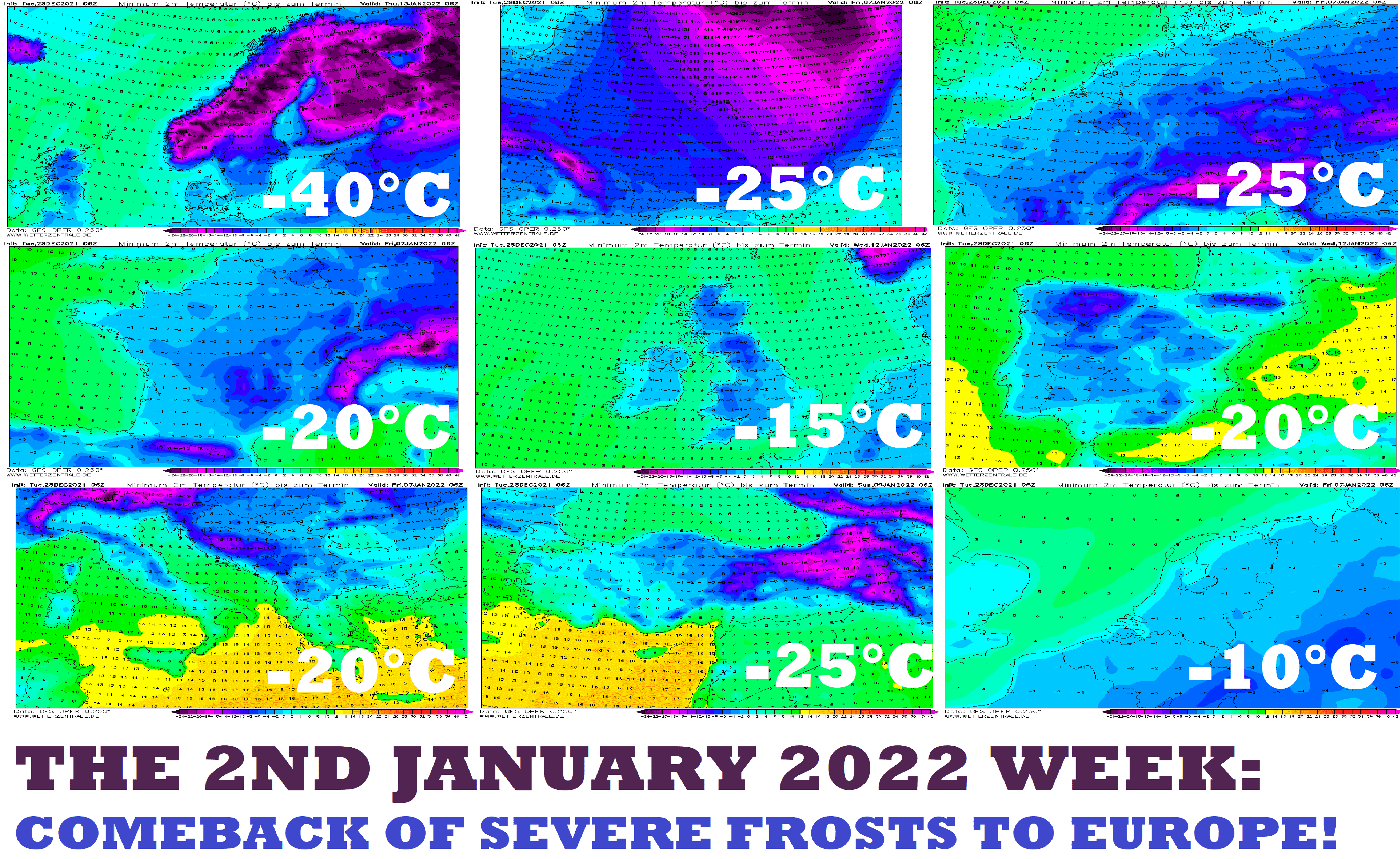 A Christmas Arctic blast was lasting longer than was expected, with an absolute temperature minimum in Czarny Dunajec in Poland on 27. December 2021, -24,9°C (the lowest temperature in European mid-latitudes of Winter 2021/2022, so far: https://mkweather.com/the-lowest-temperature-of-the-winter-2021-2022-in-europe-in-poland-czarny-dunajec-249c-so-far-mid-latitudes-below-1000-masl/) and the next weather patterns will be shifted to periods longer ahead than was forecast before Christmas.
Already on New Year 2022, will be in Europe peaking anomalous winter heatwave, on the front side of a polar vortex, with maximum temperatures +10/+15°C, rarely even up to +20°C in mid-latitudes, and +20/+25°C, rarely closer to +30°C above the Mediterranean /https://mkweather.com/20c-on-new-year-2022-in-european-mid-latitudes-extremely-warm-air-already-in-spain-air-from-north-africa-260c//.
Only after this longer heatwave, and a shift of part of polar vortex eastward above Europe, in the 2nd January 2022 week, the next possible peak of Winter 2021/2022 is forecast, so far.
Temperatures maximally of up to -40°C will be possible in Scandinavia, up to interval -20/-25°C (careful – it´s for the coldest valleys (!)) in continental Europe, Balkan and eastern Turkey, while surprising temperatures below -15°C will be possible in the UK or Spain, which should signalize the next Arctic blasts in Europe after 15. January 2022.
It´s not fully clear if record -24,9°C from 27.12. 2021 from Poland (-24,9°C) in the regions below 1000 MASL will be broken, but serious frosts below -20°C should still appear – mainly in basins and valleys with deeper snow cover, very dry air masses, low cloudiness, and calm wind.
The long-term forecast will be on Mkweather carefully watched and updated in the next days, therefore stay with us and stay safe and warm.
Already in the next Mkweather article, we will look at extremely warm forecasted February and March 2021 and a possible arrival of early Spring 2022 into Europe.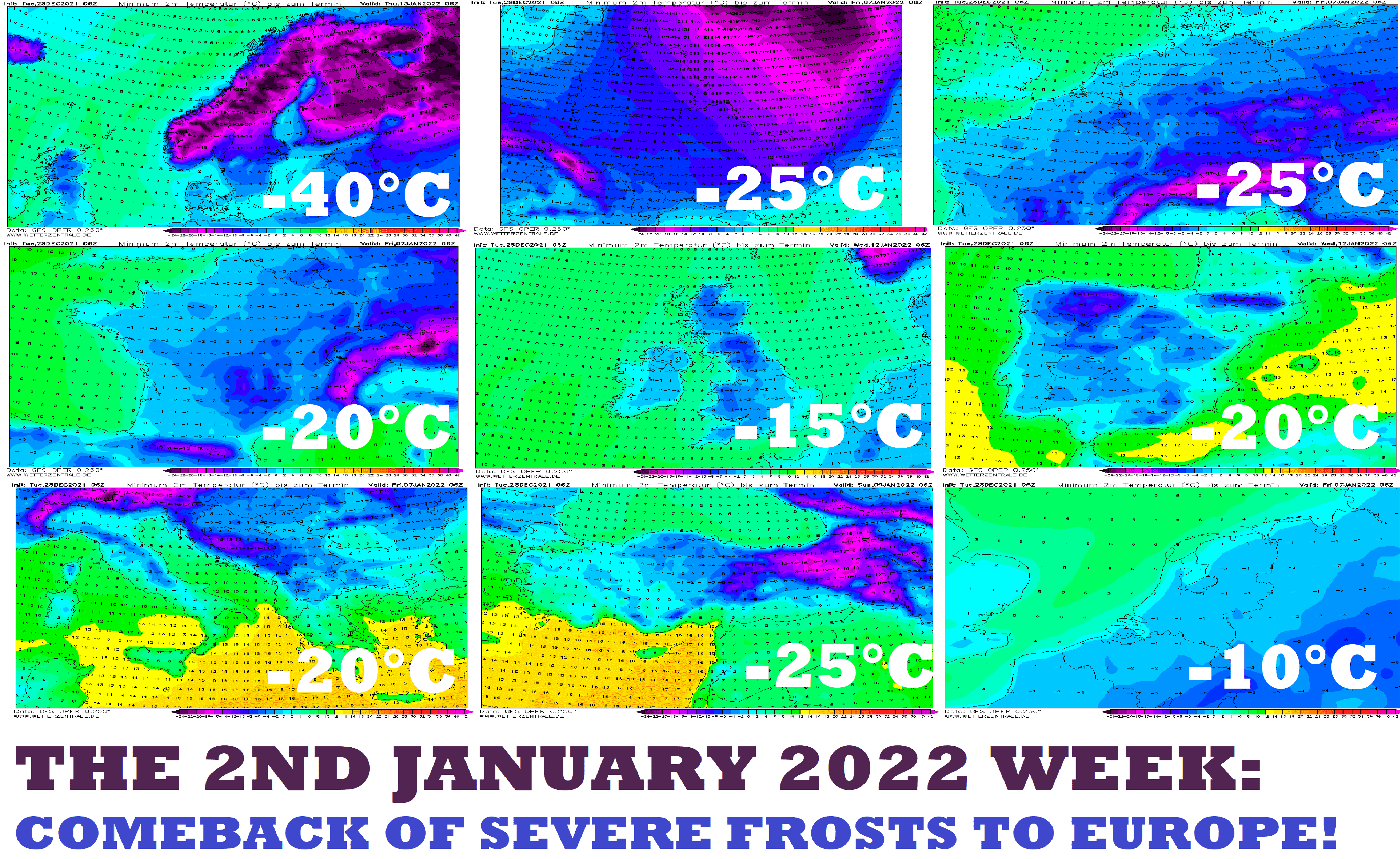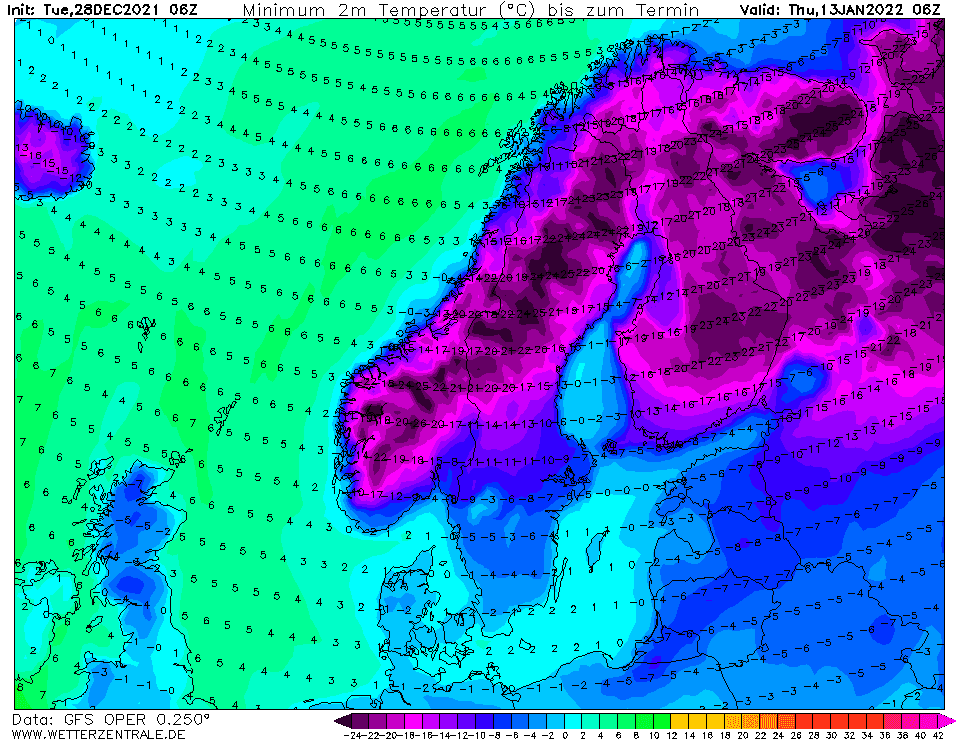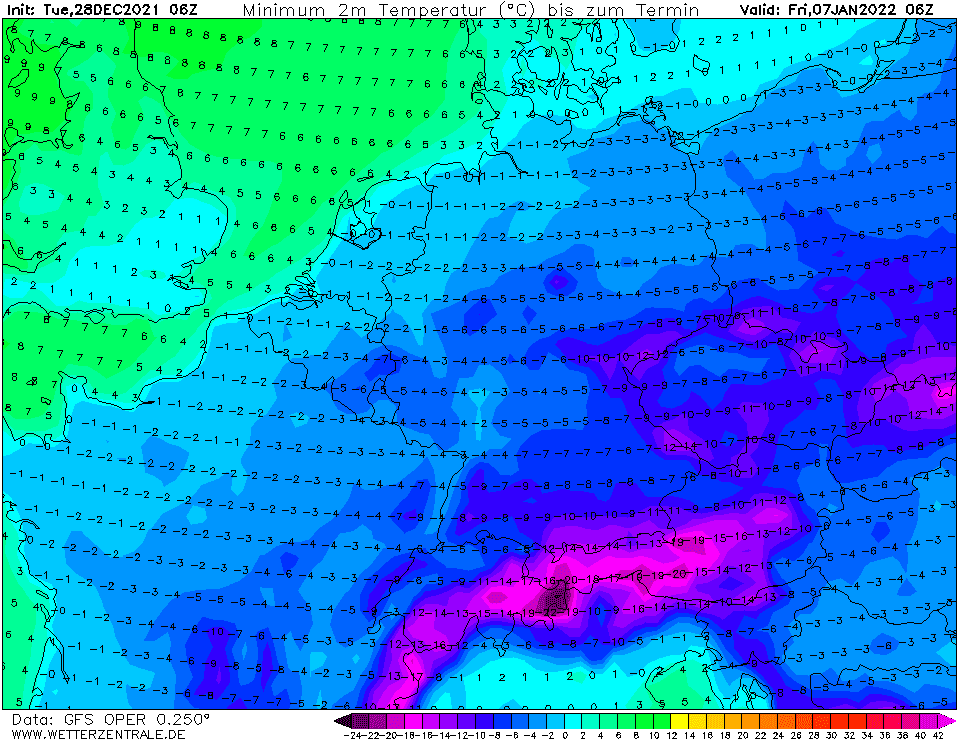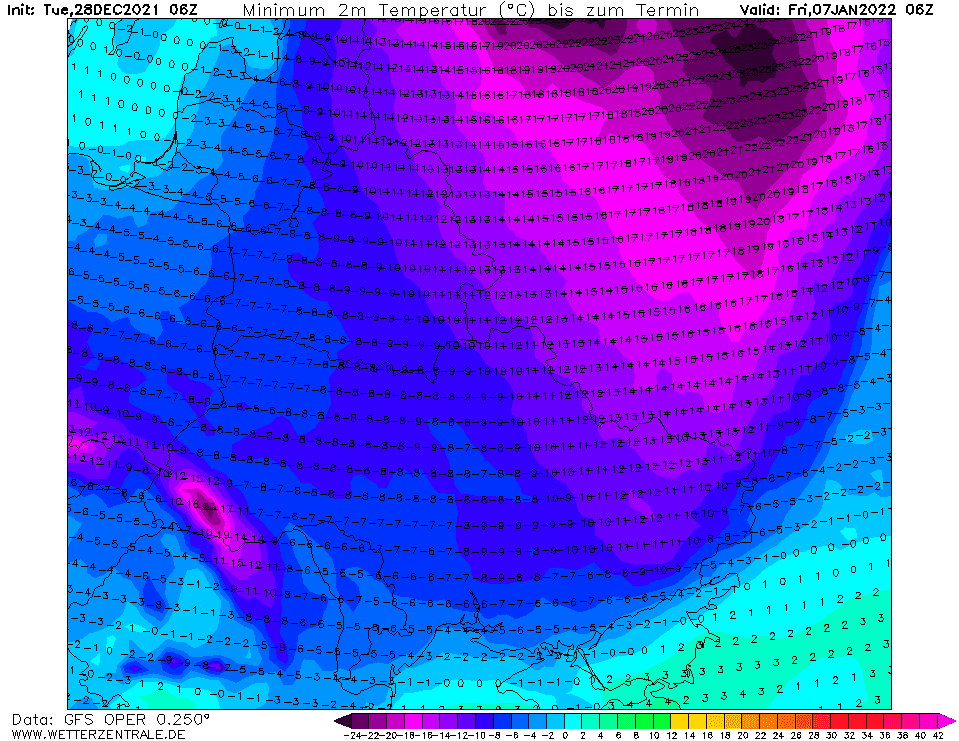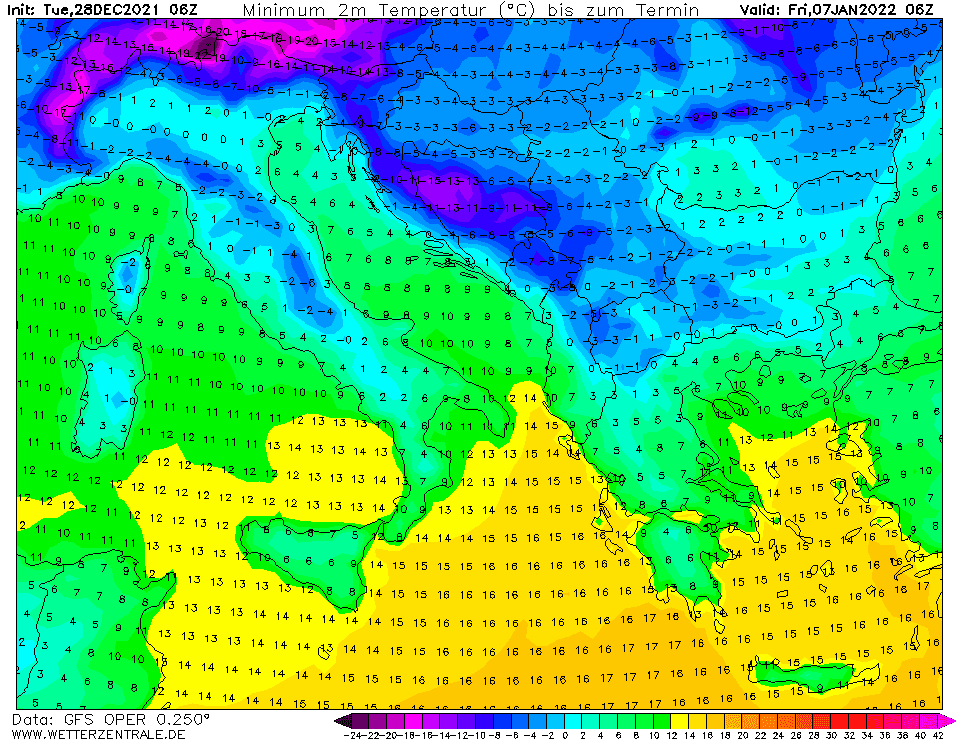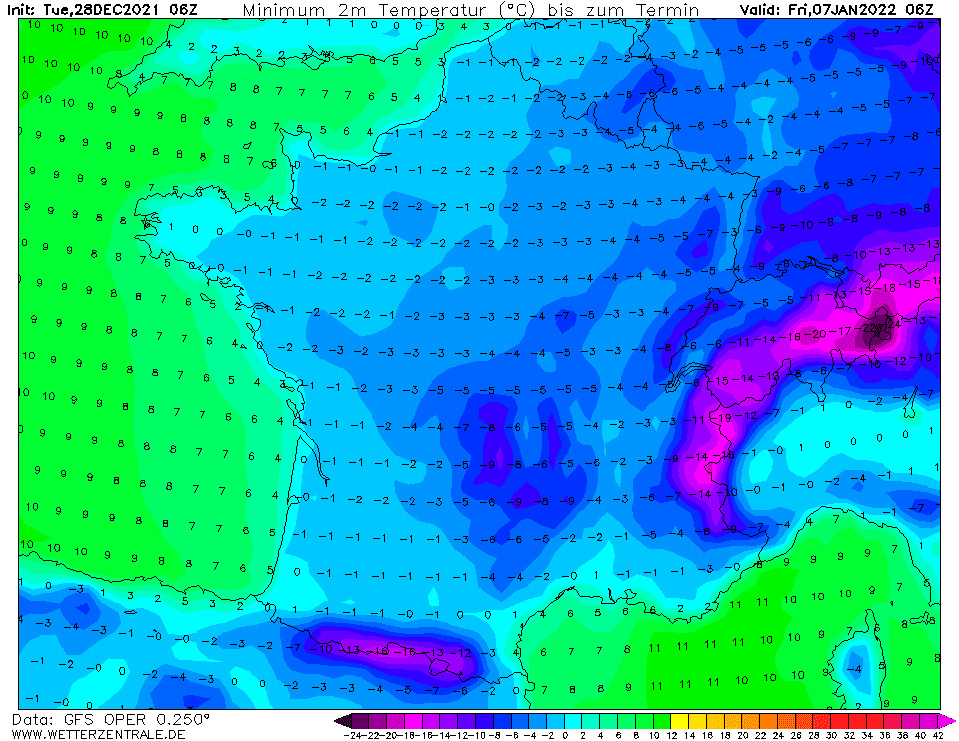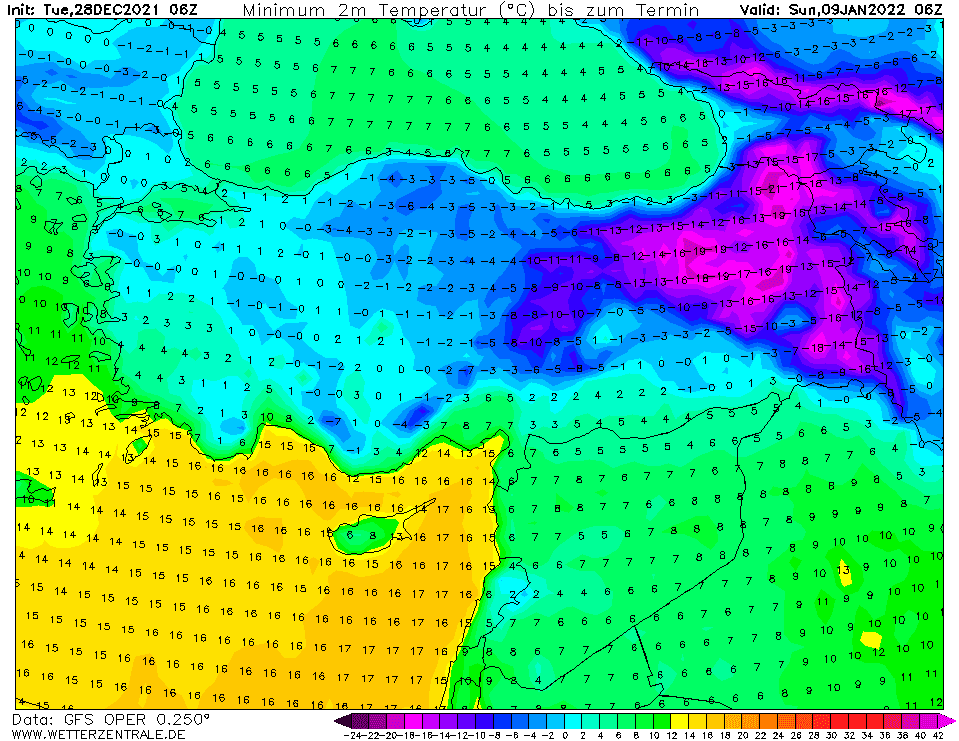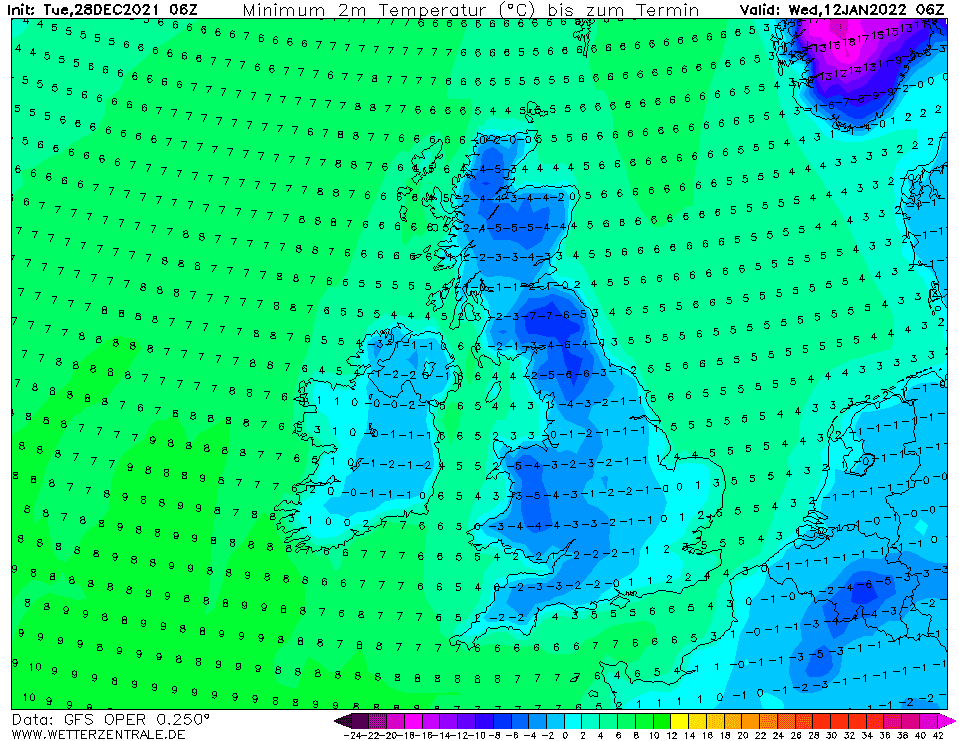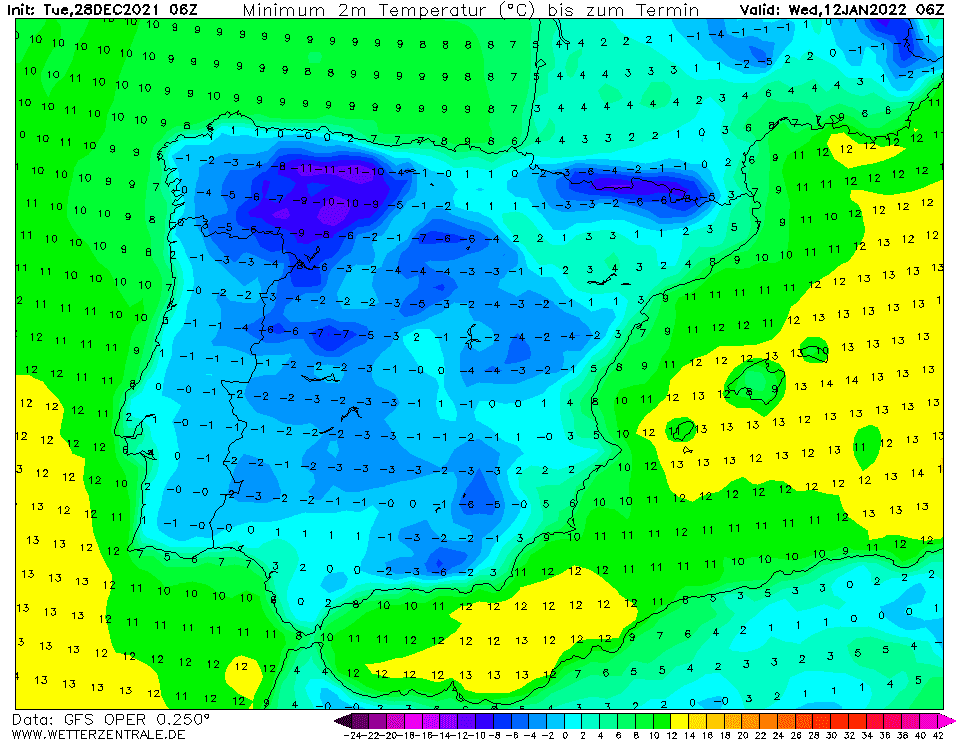 Source: wetterzentrale.de