The strongest heatwave in United Arab Emirates ever! +51,8°C / 125.2°F! The same year such as all-time cold record (-2,0°C / 28.4°F)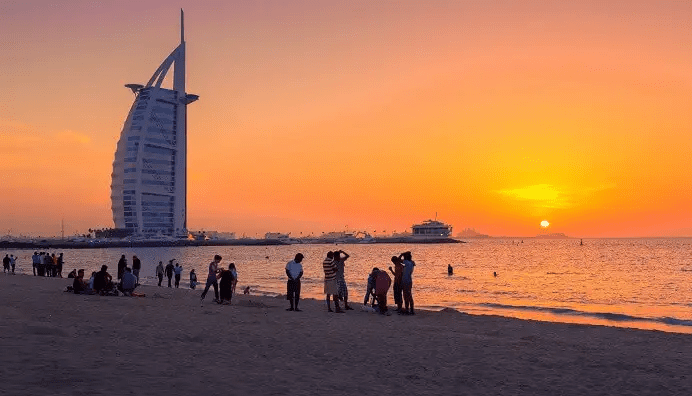 Sahara, Middle East and Central Asia and soon Europe, too /https://mkweather.com/the-1st-peak-of-summer-2021-is-confirming-the-spain-45c-italy-france-and-greece-40c-balkan-38c-central-europe-36c-the-uk-32c-sweden-30c// are / will be soon under attack of severe heatwaves.
Last days in Middle East were even historic, with new all-time temperature record in United Arab Emirates, +51,8°C in Swiehan.
It´s the same year (2021), when all-time national maximum and all-time national minimum temperature (-2,0°C) have fallen /https://mkweather.com/united-arab-emirates-with-all-time-temperature-record-abu-dhabi-20celsius//.
Extreme temperatures were measured too in Iran (Omidieh, +51,0°C) and Turkmenistan (Uchadzhi, +46,7°C) and severe heatwaves persist across northern Africa, Middle East and Central Asia.
According to 16 day forecasts, any change is forecasted above the wider region, with continuing heatwaves in Middle East minimally until 25. June 2021. The next temperature records therefore should be broken.
It´s a good signal for developing of heatwaves in Europe and Siberia during Summer 2021 and despite of cold conditions from January to May in Europe, and partially other parts of Northern Hemisphere, record heatwaves should surprise mainly southern, eastern, but temporarily too central parts of Europe. Shorter extreme heatwaves in British Islands are possible, too.
Region should hit in July and August even stronger heatwaves, up to +54°C, similarly such as in 2020 /https://mkweather.com/the-egg-is-cooked-in-the-sun-kuwait-deadly-531c-iraq-530c-syria-510c-all-time-asian-record-possible//. We will see, if all-time Asian records moving around +54,0°C will be in danger, soon /https://en.wikipedia.org/wiki/List_of_weather_records/.