Huge waterspout near the coast of Ashdod, Israel, the coast of Israel, Lebanon, Syria, Cyprus, Turkey, and parts of the Middle East with the next severe storms ahead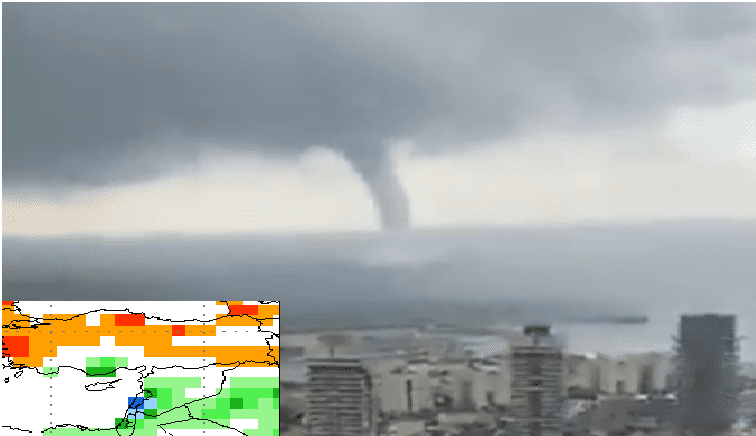 Winter in the Middle East is producing floods, snow in the mountains /https://mkweather.com/snow-in-a-desert-in-saudi-arabia-the-middle-east-hit-the-next-winterstorms// and according to the last information, tornadoes, too (floods in Pakistan, Iran, Oman, and snow in Afghanistan will be updated).
The Eastern coast of the Mediterranean is receiving furthermore large amounts of rainfall and moisture in the region in the last days produced very good conditions for tornadoes and waterspouts.
A huge waterspout appeared on 3. January near the coast of Ashdod city, Israel.
Nearby waterspout, ships were visible, but fortunately, any damages and injuries weren´t reported.
The monthly forecast for the region still expects heavy rainfall with a possibility of floods along the coast of Lebanon, Israel, Syria, Cyprus, or southern Turkey, with regional storm systems in Saudi Arabia, northern Iraq, southern Iran, Afghanistan, or Pakistan. Storms should appear in northern Libya and Egypt, too.
According to the newest outlooks, winter conditions should persist in the region minimally until 20. February 2022 /https://mkweather.com/ecmwf-6-week-forecast-for-europe-until-21-february-2022//.
Only later in February or in March 2022, effects of NAO+ in the region with drought and heatwaves will be possible /https://mkweather.com/spring-2022-will-come-in-february-nao-and-extremely-warm-early-spring-conditions-in-february-and-march-2022-are-predicted-cfs-ecmwf/; https://mkweather.com/spring-2022-forecast-for-asia/; https://mkweather.com/spring-2022-forecast-for-europe-early-dry-late-stormy-very-warm//.
In comparison with Europe, where February gradually from the west should bring very warm, early-spring weather, the Middle East therefore should experience very good winter conditions minimally 2 months (from 15. December 2021 to at least 15. January 2022).
If you live in the region, watch current weather news, forecasts, and storm warnings, mainly in more stormy regions.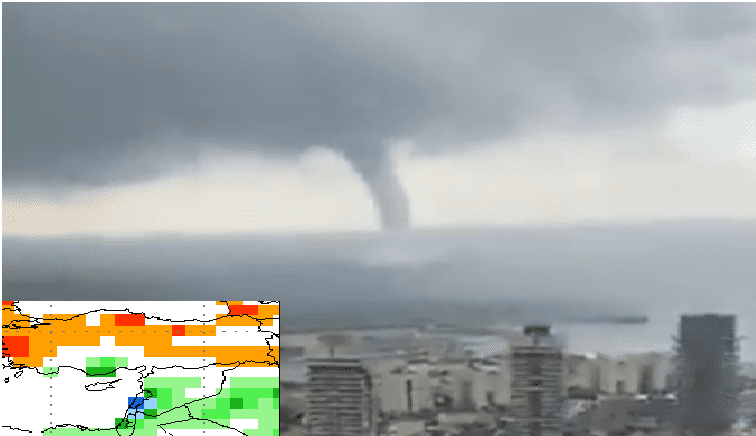 Illustration picture: loveworld Twitter, CFS (link below)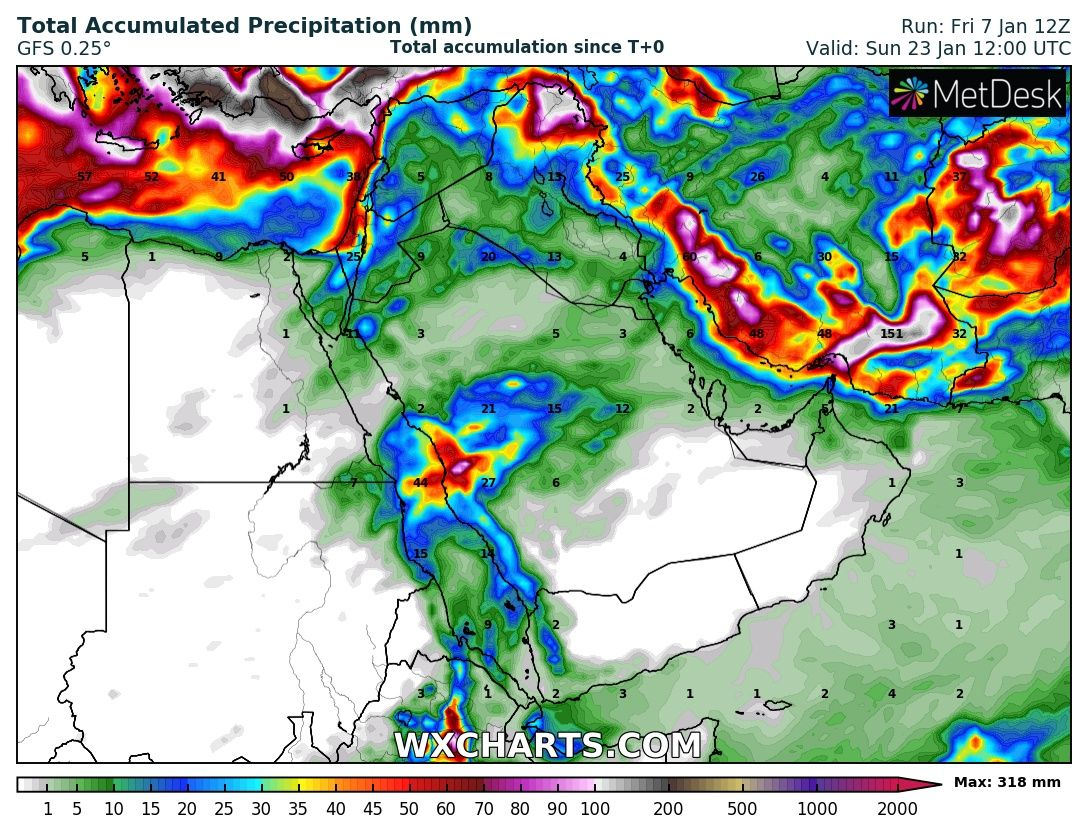 Source: wxcharts.com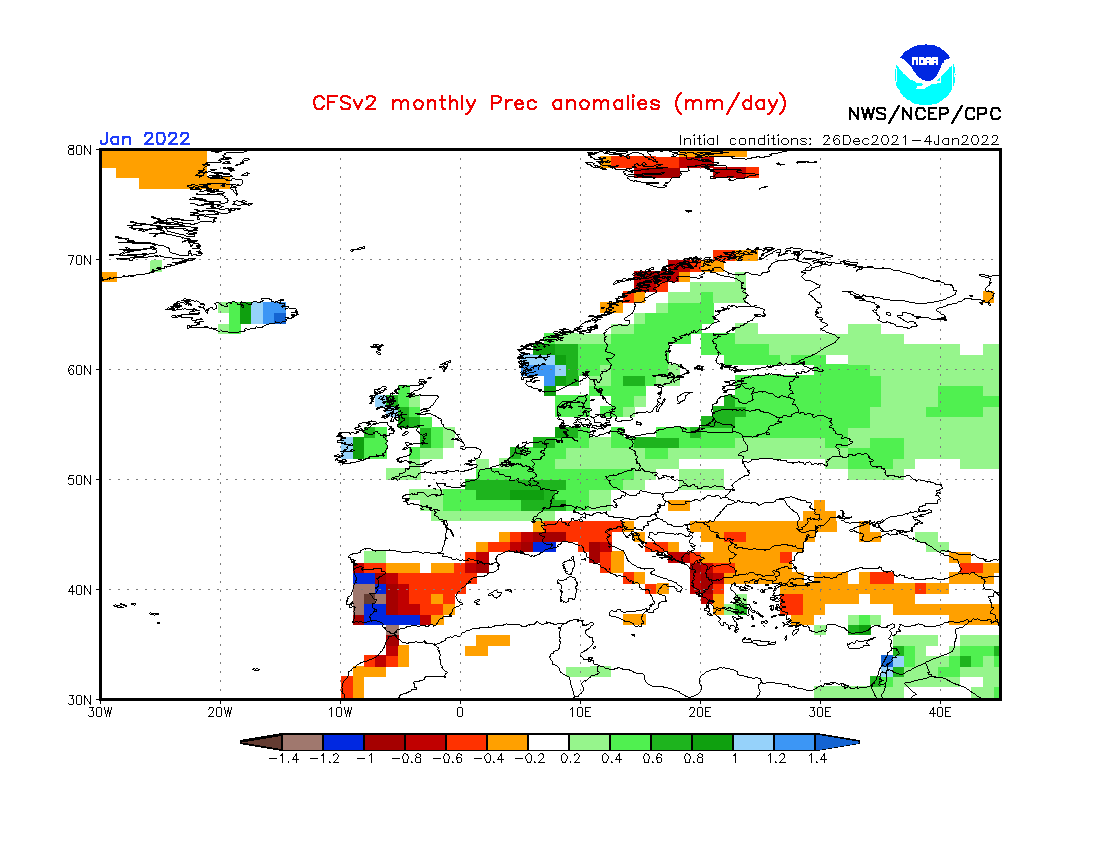 Source: https://www.cpc.ncep.noaa.gov/products/CFSv2/CFSv2_body.html