More than a half-year after historic deadly floods in Vietnam, tropical activity in the region is with upcoming peak of summer increasing and parts of Southeastern Asia see the next tropical storm, Koguma.
Koguma is shifting westward – northwestward from Pacific above SE China, northern Vietnam, northern Laos and neighboring Thailand, with regional heavy rains, strong winds and risk of floods or landslides.
Sustained winds are reaching 65 km/h and gusting up to 95 km/h has appeared.
Pressure in the middle of the system dropped into 996 hPa.
From Ha Tinh and Vinh, northern Vietnam, rainfall around 250 mm on 11.-12. June 2021 is already reported, Sekong in Laos is reporting 75 mm, and parts of NE Thailand, 50 – 80 mm from Friday to Saturday between 18Z have reported.
Only before a few days, severe floods appeared in Zhuhai, China, Macau and Hong Kong /Monsoon rains hit Macau, Hong Kong and Zhuhai, China – mkweather/.
Big problems were reported from Sri Lanka and India, too /Crocodiles in the streets and 20 dead after floods in Colombo region, Sri Lanka – mkweather +one of the next articles/.
Monsoon season in 2021 should be triggered by La nina, therefore, many monsoon regions in Asia should report rainy and stormy year.
During the next 16-day period, heavy rainfall is forecasted in SE Asia mainly from northwestern Philippines to Myanmar coast /map at the end of this article/.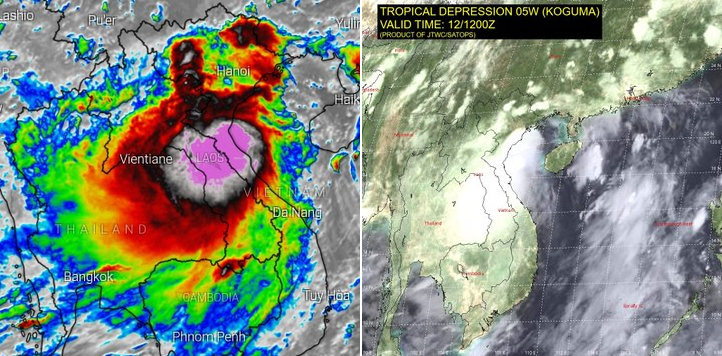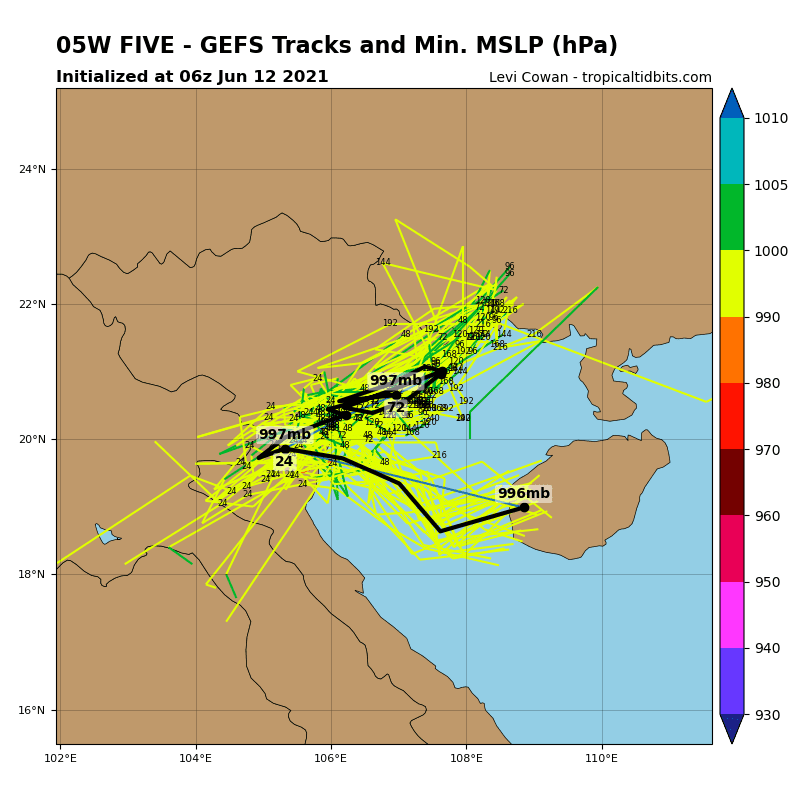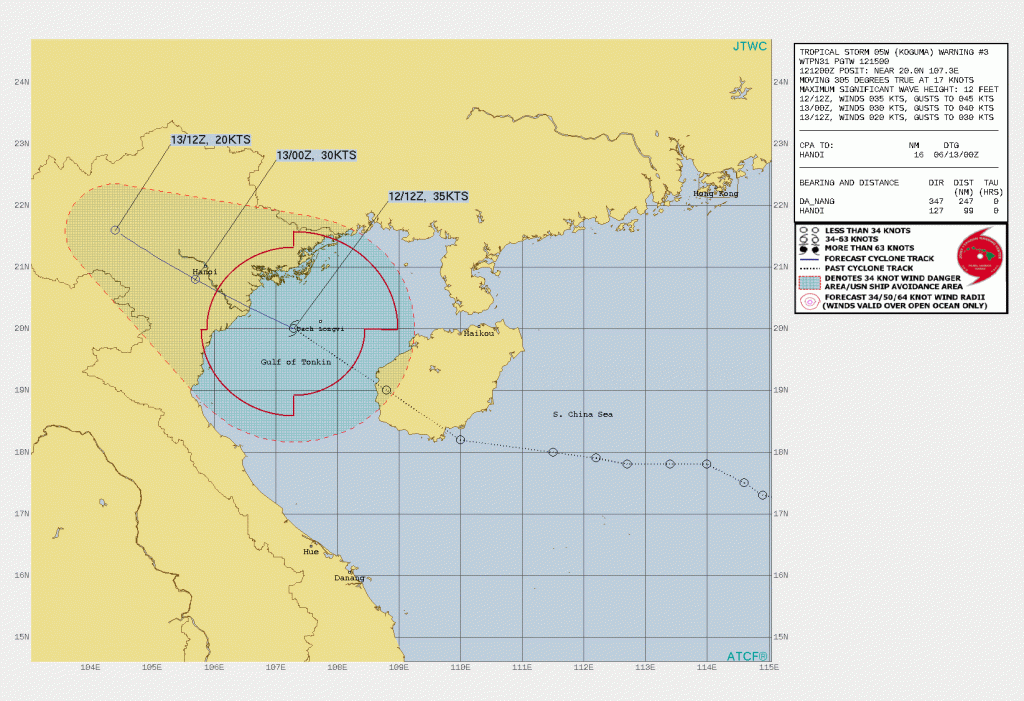 Source: tropicaltidbits.com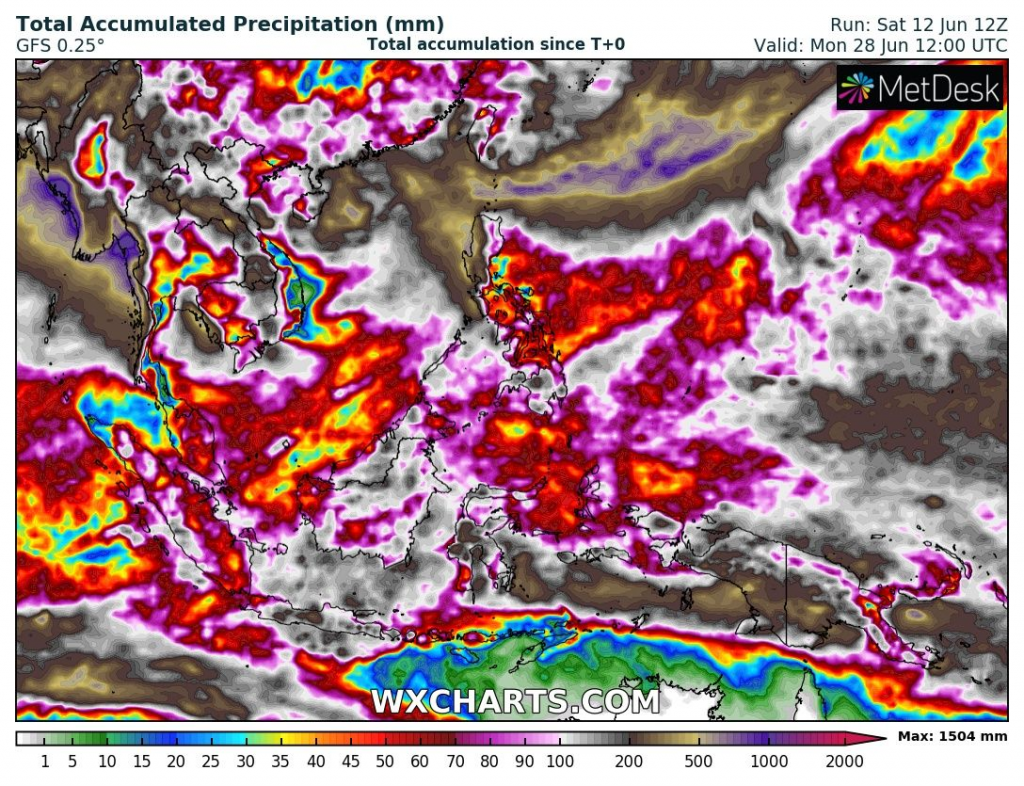 (Visited 21 times, 1 visits today)