Only in last 3 articles from monsoon Asia we have informed about floods in China / Hong Kong / Macau, floods in Sri Lanka and Tropical storm Koguma in Vietnam, Laos, Thailand and southeastern China /Monsoon rains hit Macau, Hong Kong and Zhuhai, China – mkweather; Crocodiles in the streets and 20 dead after floods in Colombo region, Sri Lanka – mkweather; Tropical storm Koguma hit northern Vietnam, Laos, Thailand and neighboring China! – mkweather/.
Now we should return above Indian subcontinent, where monsoon rains are bringing the next worsening of weather conditions from Mumbai to Kolkata.
While in Mumbai, 11 people died after collapse of building thanks to heavy rains, hit regions by Cyclone Yass near Kolkata expect the next heavy rainfall from tropical system in next days.
Moreover, India reports the second rainiest May in all-time meteorological history, partially thanks to extreme Cyclone Tauktae /India, Pakistan hit the strongest cyclone since 1998 (Tauktae), 208 killed and missing, the next deadly cyclone (Yass) is forecasted! – mkweather/ and Cyclone Yass /Cyclone Yass in India and Bangladesh, 97W Invest near Vietnam, 71 rivers in China with floods, +44,1°C in southern China and +40,7°C in Philippines – mkweather/.
According to wxcharts.com forecast tool, heavy rainfall is expected until 28. June mainly in northeastern India and NE-Central India, but coast of southwestern India will receive even more rainfall on windy slopes.
Heavy rains are expected too in Nepal, southern Bhutan, Bangladesh and Myanmar – mainly coastal areas.
Rainy and more humid weather is more favorable for COVID-19 outbreak, therefore, with monsoon rains in India, situation should after hot and dry Spring 2021 become calmer.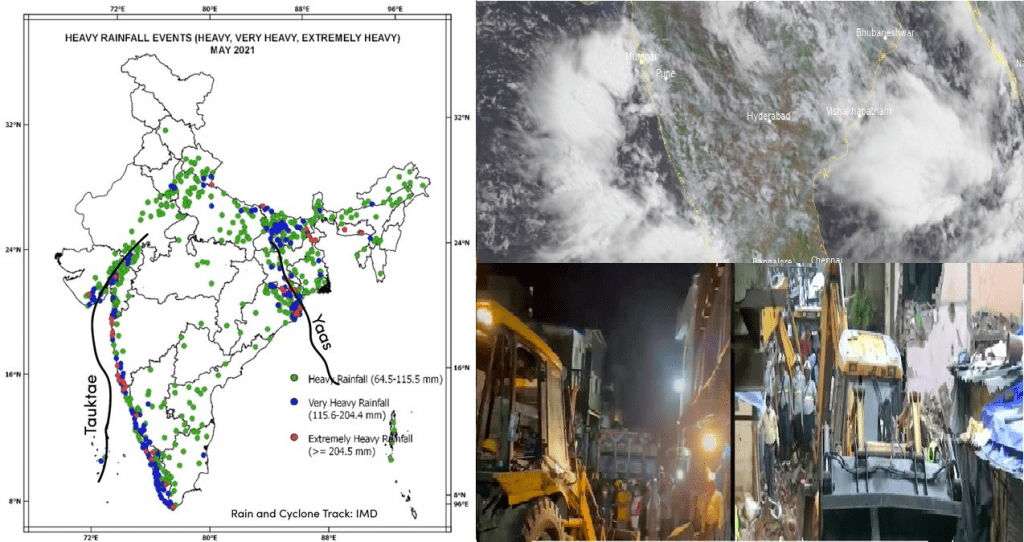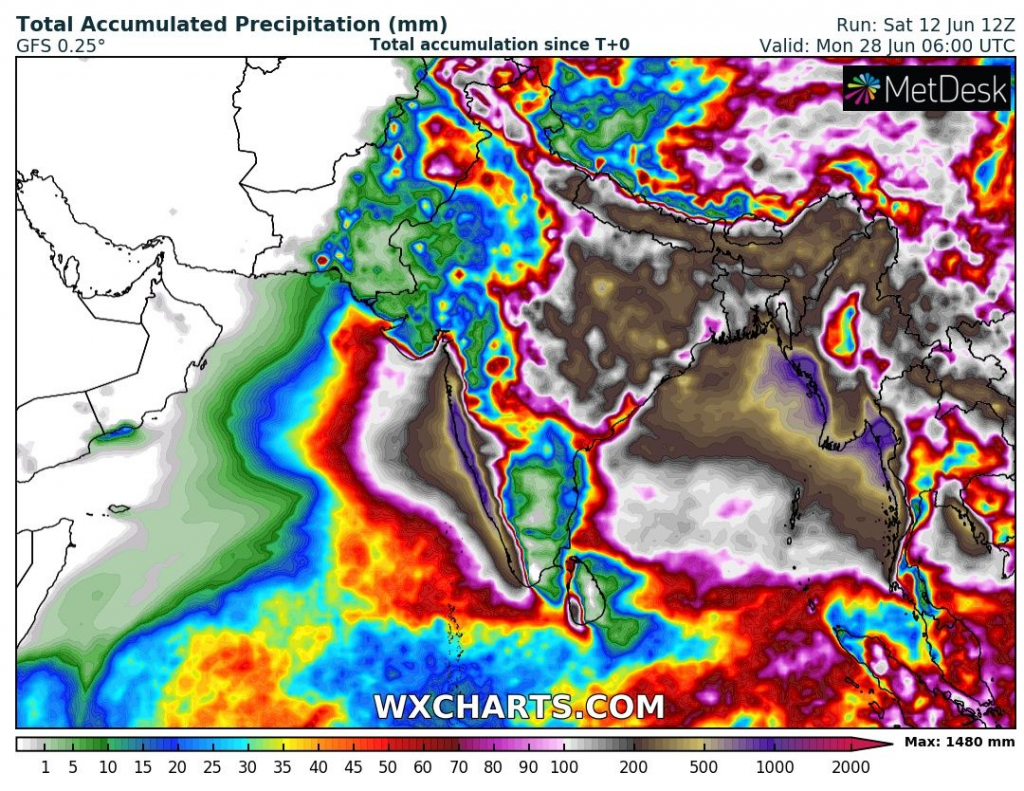 (Visited 19 times, 1 visits today)