USA is these days divided into hot and dry West, cold East and stormy central parts of the country.
On West, wildfire season 2021 has started with drier weather such as extreme wildfire season 2020.
In Death Valley, +46,1°C was already measured (30. May 2021), Redding recorded on 31. May +42,8°C or Red Bluff +42,2°C – in many parts, mainly in California and Utah (Ukiah, +41,1°C), monthly temperature records for May were broken.
Heatwave is slowly shifting above northern USA eastward, but central parts of the USA, mainly southern Rockies and Midwest should be prepared for period of very strong storm activity, with possibility of hailstorms or tornado outbreaks in the first half of June 2021.
Coldwave from Northeast /https://mkweather.com/new-york-it-has-never-been-so-cold-in-summer-season// has in last spring day shifted more above Southeast, where many daily temperature records were broken. In Southeast and Mid-Atlantic, severe storms hit too in the next period.
Parts of Florida and some parts of Northeast stay very dry – in Orlando has fallen in May 2021 only 0.17" (4,3 mm) of rain with result of the driest May in all-time history. Heatwaves in Northeast and eastern Canada will gradually regenerate in the second decade of June 2021.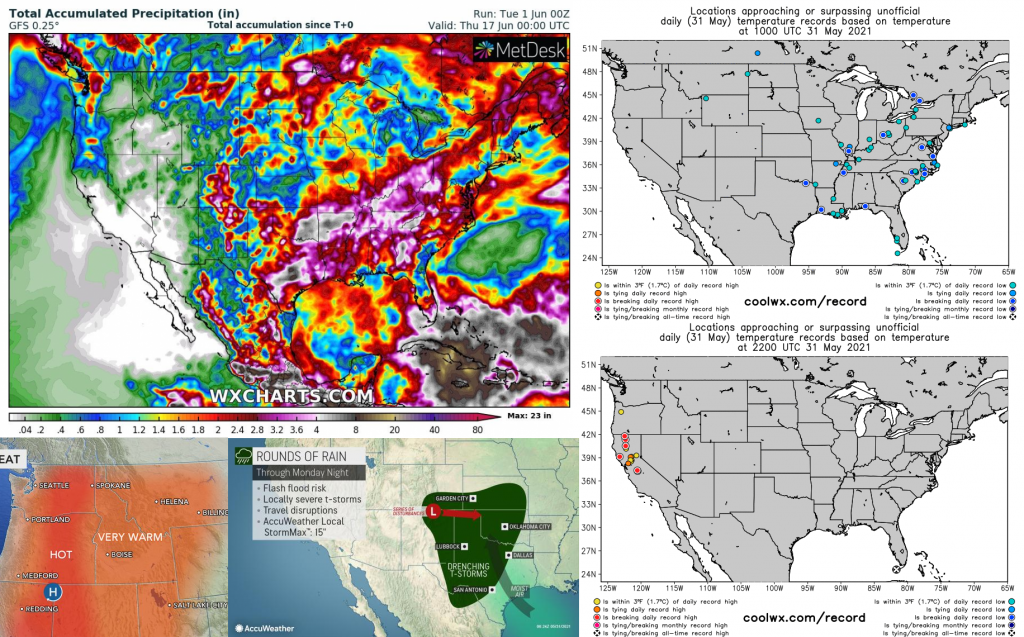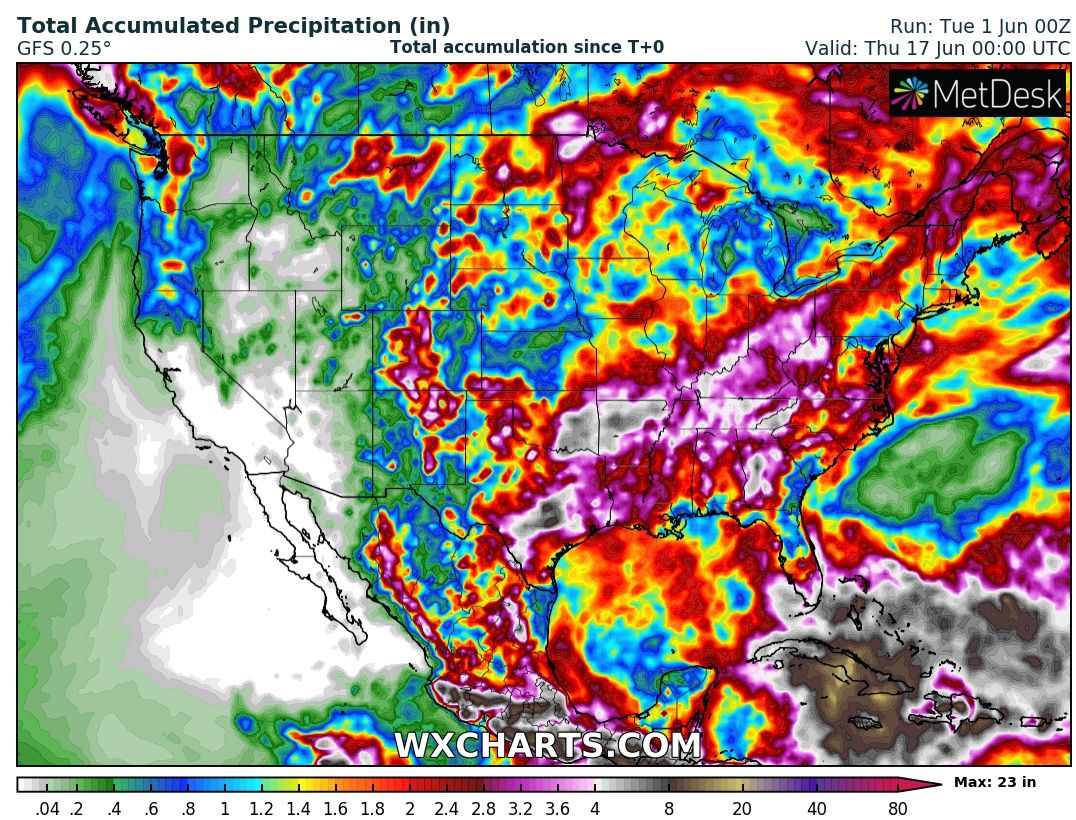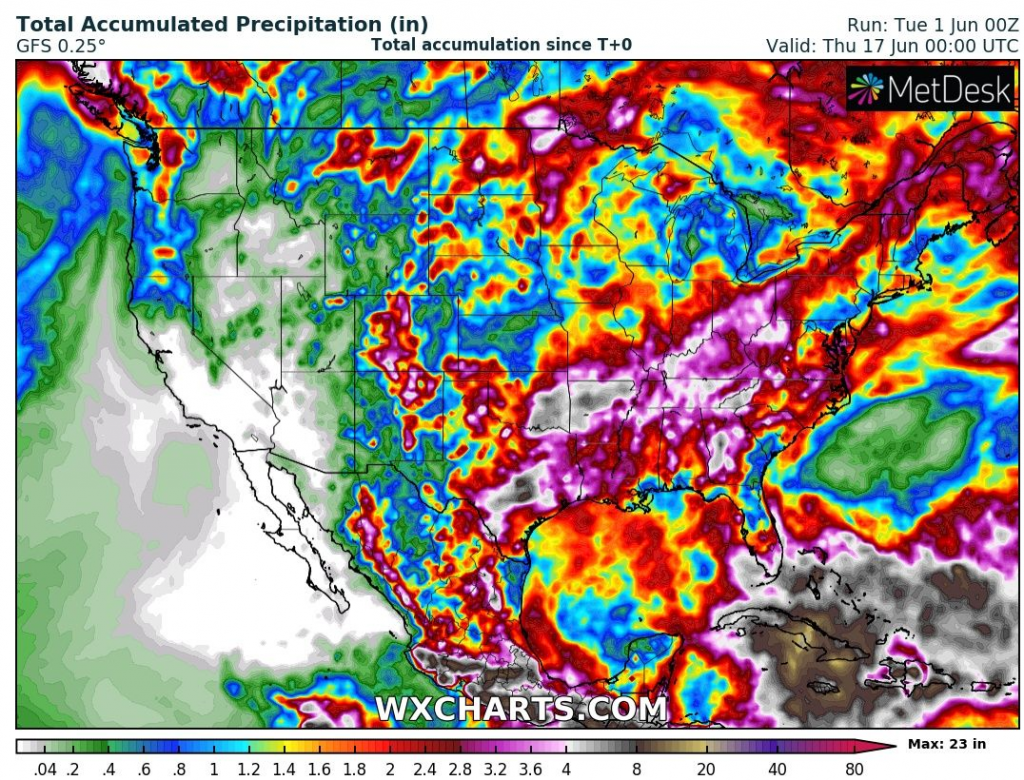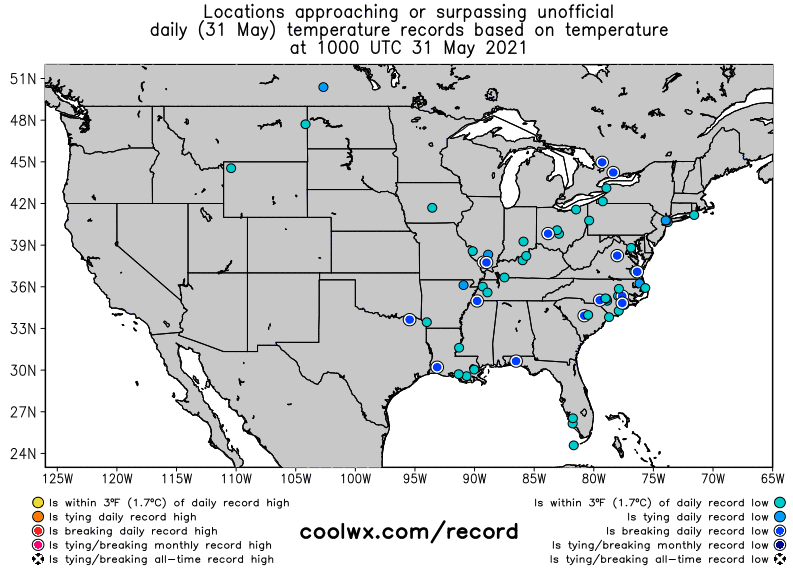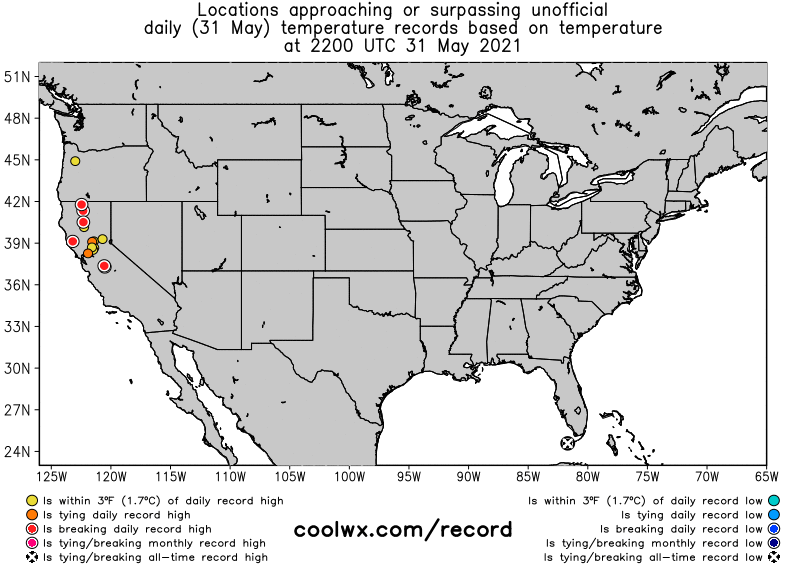 (Visited 13 times, 1 visits today)