New York: it has never been so cold in summer season!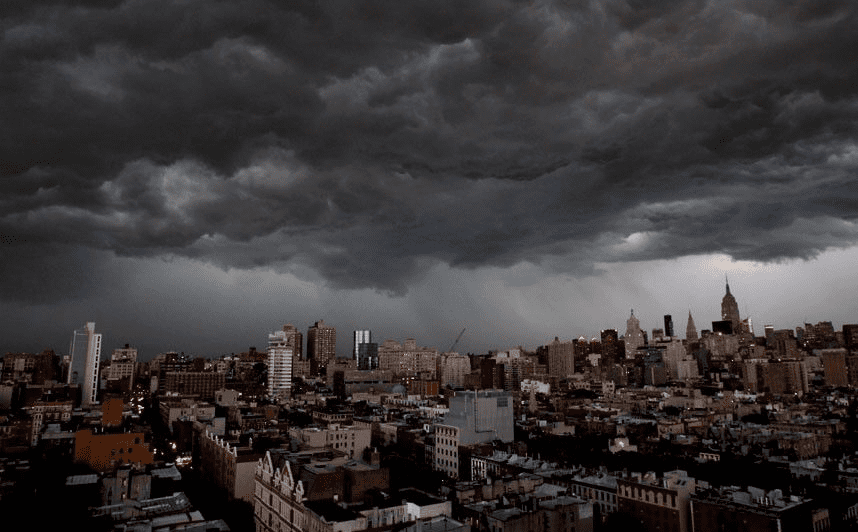 Only on Saturday, 29. May, we have informed about historical snowing in Toronto on Friday, 28. May 2021 /https://mkweather.com/historic-snowing-in-toronto-the-2nd-latest-ever-minnesota-61c// and severe frosts in Minnesota, up to -6,1°C / 21°F.
This extremely cold weather is coming into region after powerful cold front, which is replacing tropical heatwave /https://mkweather.com/from-summer-into-winter-after-334c-saskatchewan-snowing-in-edmonton-alberta-canada/; https://mkweather.com/a-few-days-before-summer-2021-a-giant-snowstorm-in-nw-usa// in the region.
Arctic air on the back side of the system is extremely cold – it brought snowing in Edmonton or NW USA before exceptional snowing in Ontario and it appears, that cooldown hit with full power Northeast, USA, too.
In New York, on Saturday, 29. May 2021, maximum temperature reached only +10,6°C / 51°F, what is the lowest maximum temperature in the city ever during so late season.
The next similar records are from 27. May 1961 with Tmax 47°F / +8,3°C and from 4. June 1945 with Tmax 52°F / +11,1°C.
it appears, that thanks to sudden cooling the Earth in 2021 /https://mkweather.com/a-big-european-circulation-anomaly-in-2021-totally-oppositely-such-as-in-the-world-and-showing-what-climate-change-should-bring-until-2100/; https://mkweather.com/solar-cycle-behind-nao-coldwaves-in-europe-and-la-nina-coldwaves-around-the-world-2021/; https://mkweather.com/2021-22-little-ice-age-years-with-volcanic-activity-in-last-30-years-had-tendency-to-be-la-nina-during-solar-cycle-minimum//, extremely cold air masses haven´t hit only Europe /https://mkweather.com/the-coldest-spring-2021-in-europe-since-1987/; https://mkweather.com/confirmed-coldest-april-in-the-uk-since-1922-late-frosts/; https://mkweather.com/cet-record-1880-2021-april-2021-coldest-in-142-years//, but periodically, they are returning above North American and Asian continent, too, with similar Arctic outbreaks such as current.
Above the most northeastern states of the USA, air massed below -3°C in 850 hPa has shifted during Saturday, 29. May and on Sunday 30. May 2021, still very windy and cold weather persists across all Northeast including metropolitan areas.
According to 10-day forecast for New York from foreca.com, summer weather, with maximum temperatures above +25°C / 75°F will appear in New York only after 6. June 2021 and region is waiting cold start of Summer 2021.
On Sunday, 30. May, maximum temperatures only around +10°C / 50°F are expected, therefore previous record from Saturday should be overcame, yet, near heavy rain.