Extreme heatwaves are already in Europe /Heatwave will be stronger as was forecasted and extremely deadly! Mediterranean +50°C, Balkan +44°C, Central Europe +38°C, Scandinavia +34°C – mkweather; Aggressive +40°C heatwaves for Germany! +36°C for Sweden, +38°C for Poland, Italy and Balkan totally grilled, +44/+48°C! – mkweather/ and after anomalous heat are coming extreme storms.
After the Spain and Portugal /Severe storms hit Portugal and the Spain after the 2nd strongest June heatwave in southern France (+38,2°C so far) – mkweather/, severe storms on Wednesday 16. June 2021 already hit western France and they will move farther eastward during the next 10 day period.
On Thursday, 17. June 2021, severe storms will be still bothering northern Portugal, northern Spain and France, but stronger storms should appear in the Alps, too.
On Friday, 18. June 2021, storm activity will shift above Benelux, Germany, Denmark and the Alps.
At the weekend, 19.-20. June 2021, ex-tropical storm Bill /The first hurricane of the Atlantic hurricane season 2021? 3 tropical storms should hit the USA (Bill, Claudette and Danny), the 1st one aims towards Europe, the 3rd should be a hurricane! – mkweather/ will shift above British Islands, with severe storms in the UK and Ireland and possibly extremely violent storms on its cold front above France, Germany, the Spain and the Alps.
On Monday, 21. June 2021, heavy rains are still forecasted in British Islands thanks to ex-Bill, severe storms should hit Germany, Benelux, Poland, Czechia, Alpine region, Slovakia or Hungary.
On Tuesday, 22. June 2021, Poland, Slovakia, Czechia, Austria, Romania, Bulgaria and western Ukraine and Belarus will be in the middle of storm attack.
On Wednesday, 23. June 2021, severe storms will shift above Baltic states, Belarus and Ukraine, but above Alpine region will be still possible.
On Thursday, 24. June 2021, severe storms are forecasted for Belarus, European Russia, Ukraine, but too Slovenia, Croatia, Serbia and Hungary.
On Friday, 25. June 2021, severe storms are still forecasted in Hungary, too in eastern Balkan and Ukraine.
At the next weekend, 26.-27.6., severe storms will be possible mainly in Ukraine, Greece, Turkey or North Macedonia, according to current forecasts.
Near storms, heavy rains with flash floods, gusting winds, damaging lighting, large hails or rarely tornadoes should appear.
If you live or plan vacation in mentioned regions, we recommend you watch current forecasts, warnings and news, because cold front after heatwave, which is bringing regionally record high temperatures, should bring really severe theatre.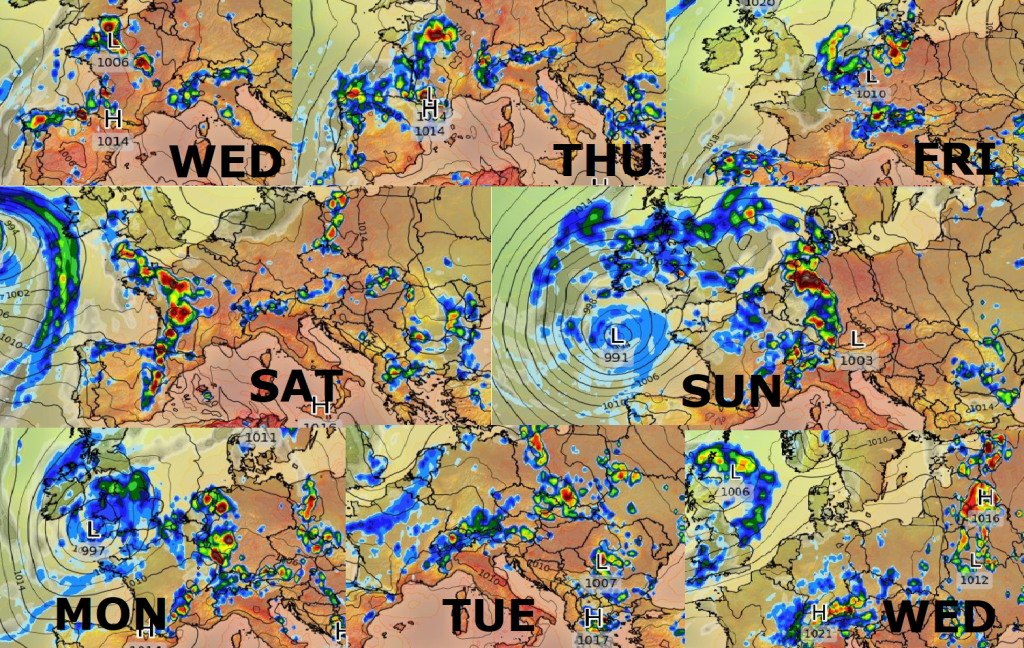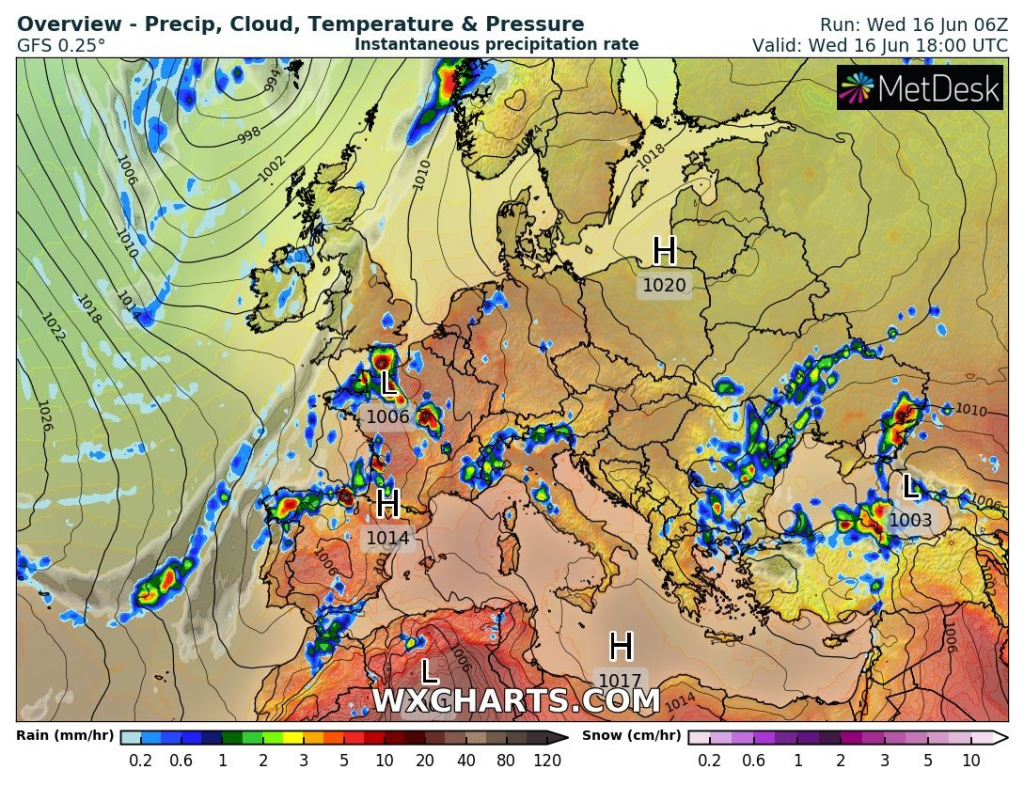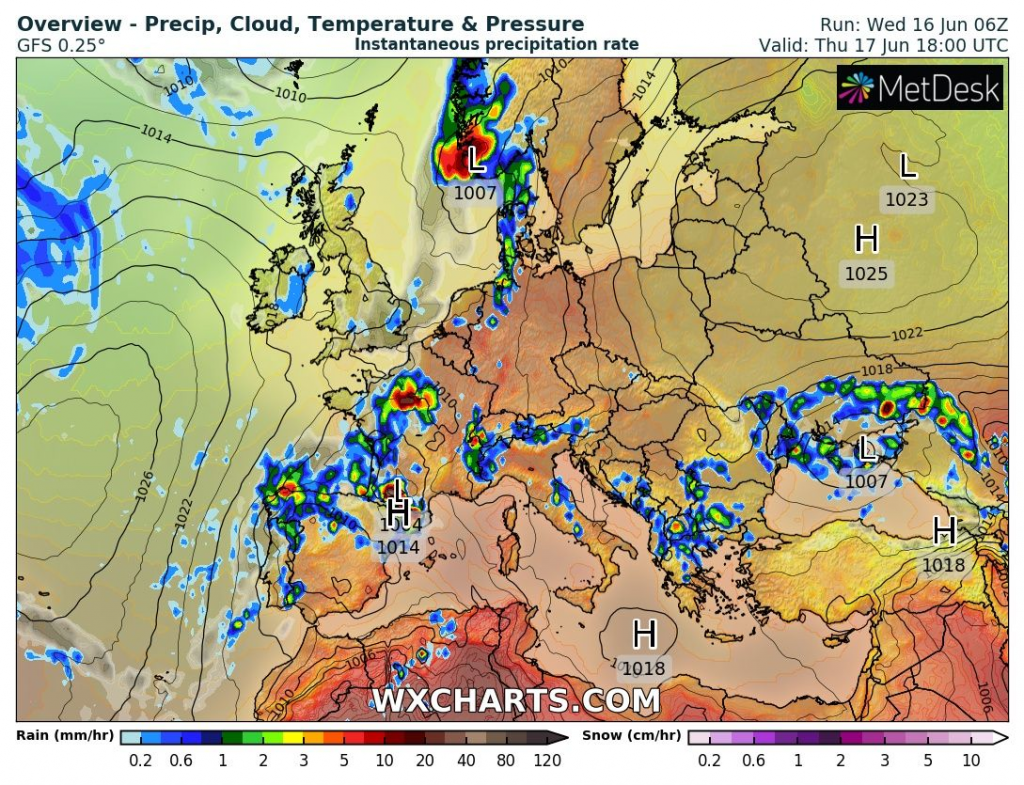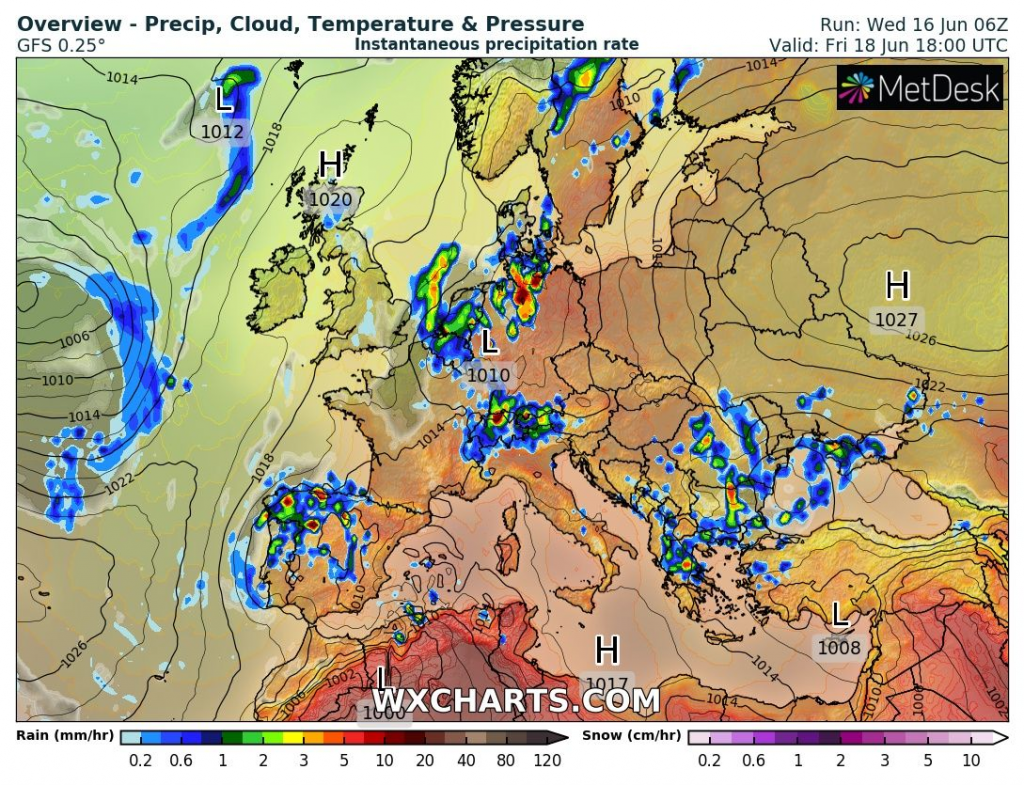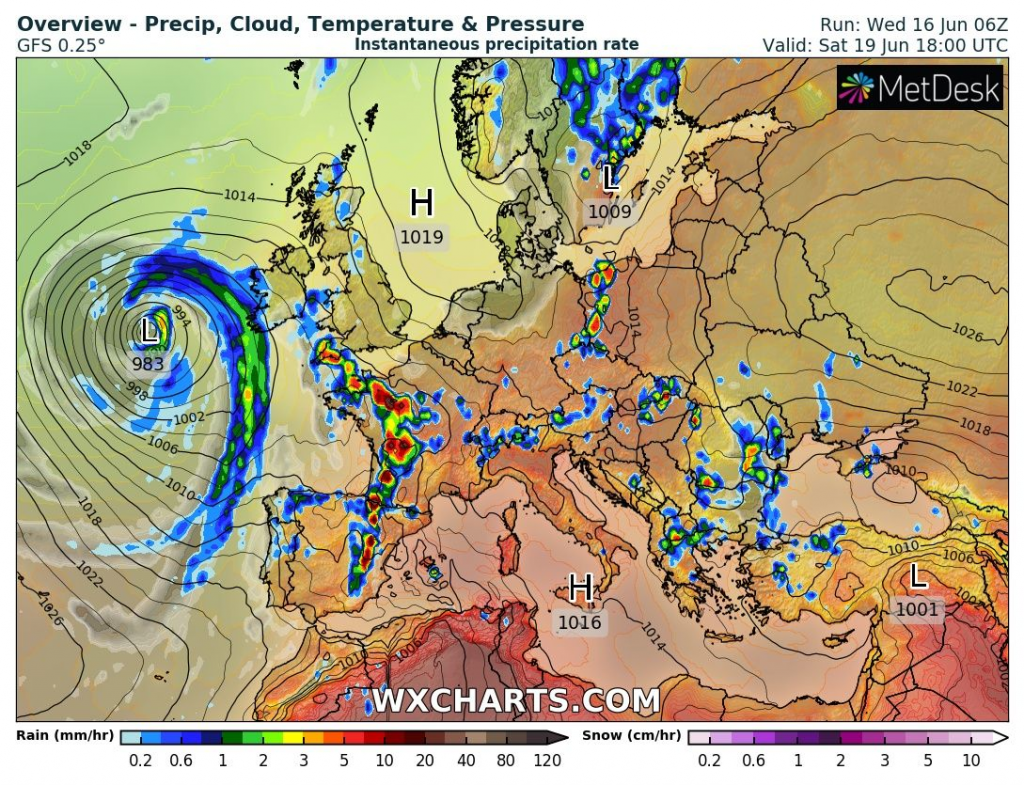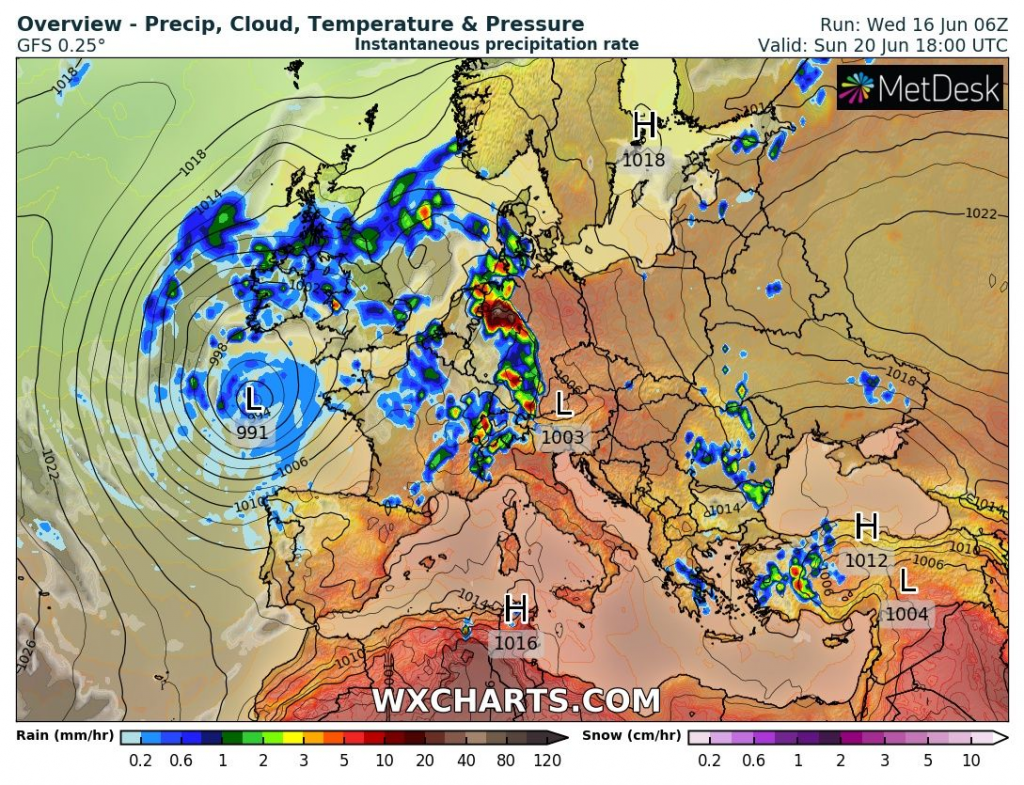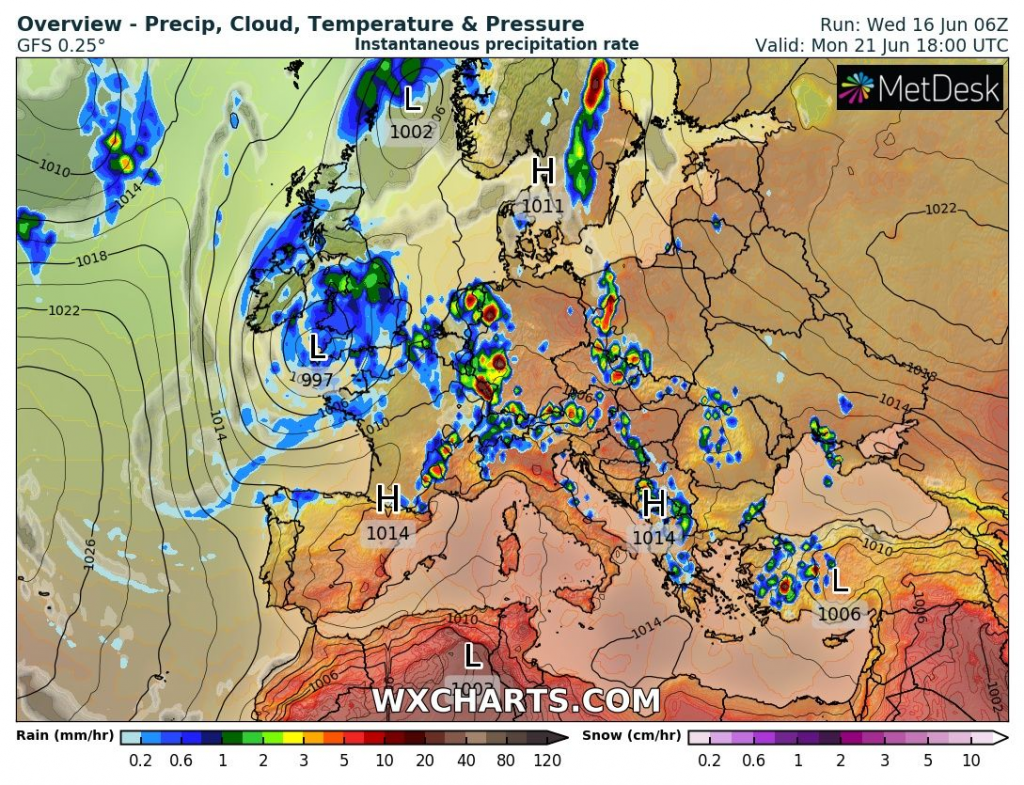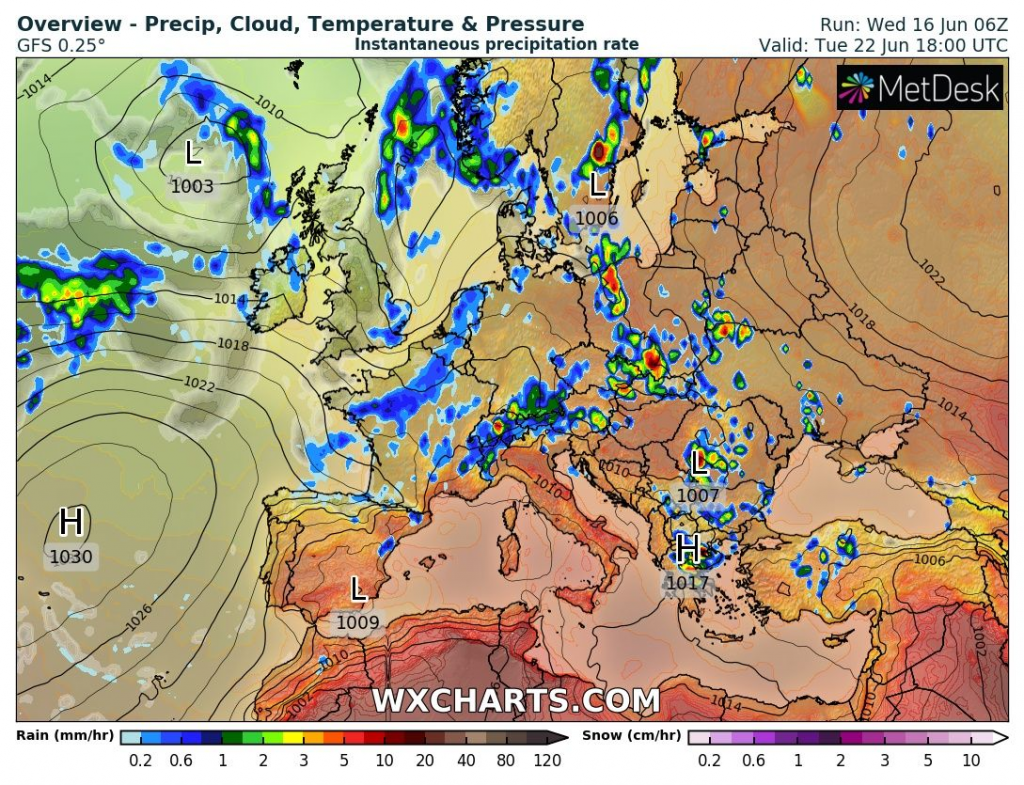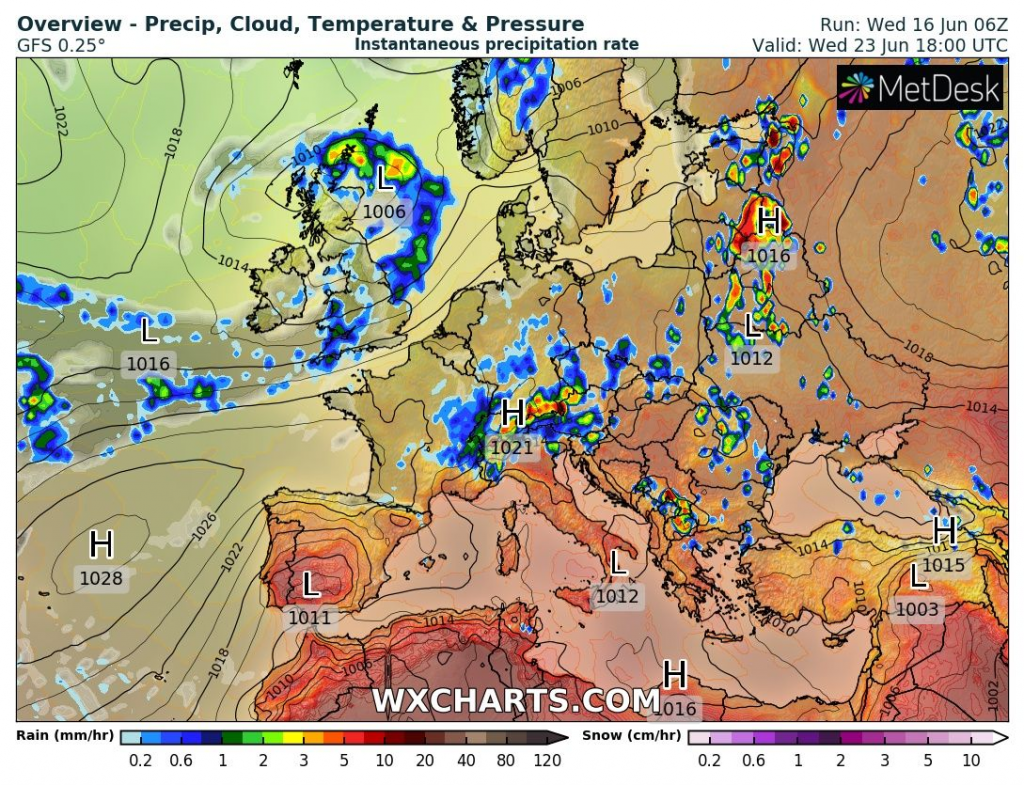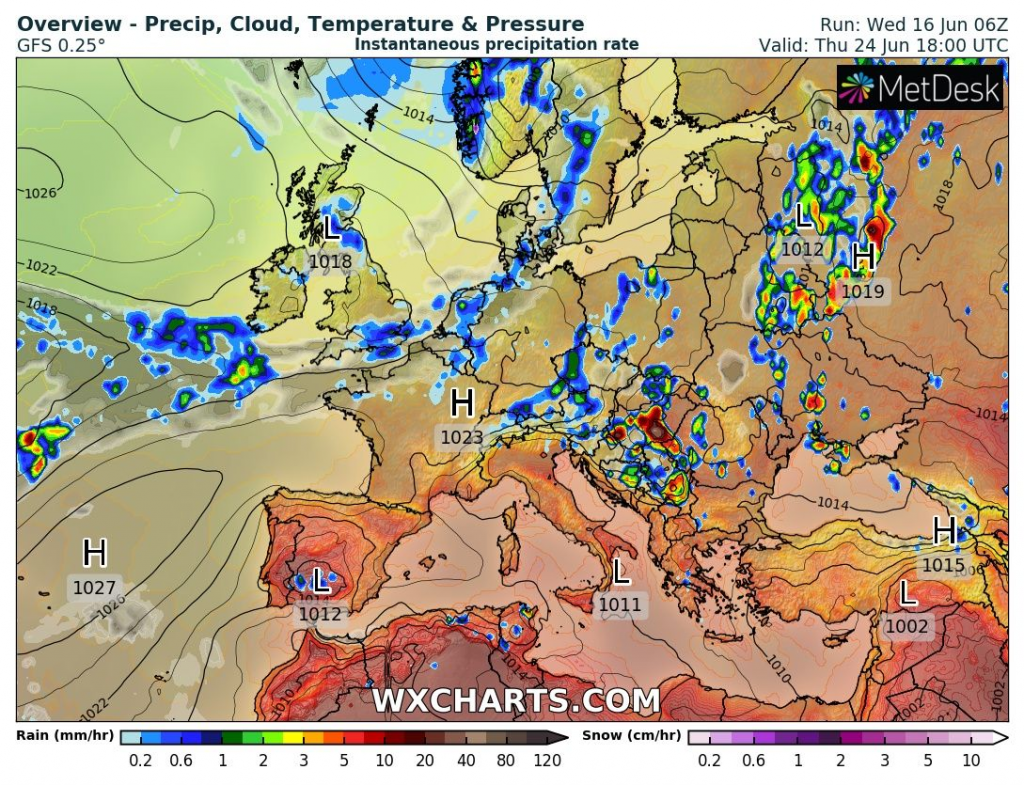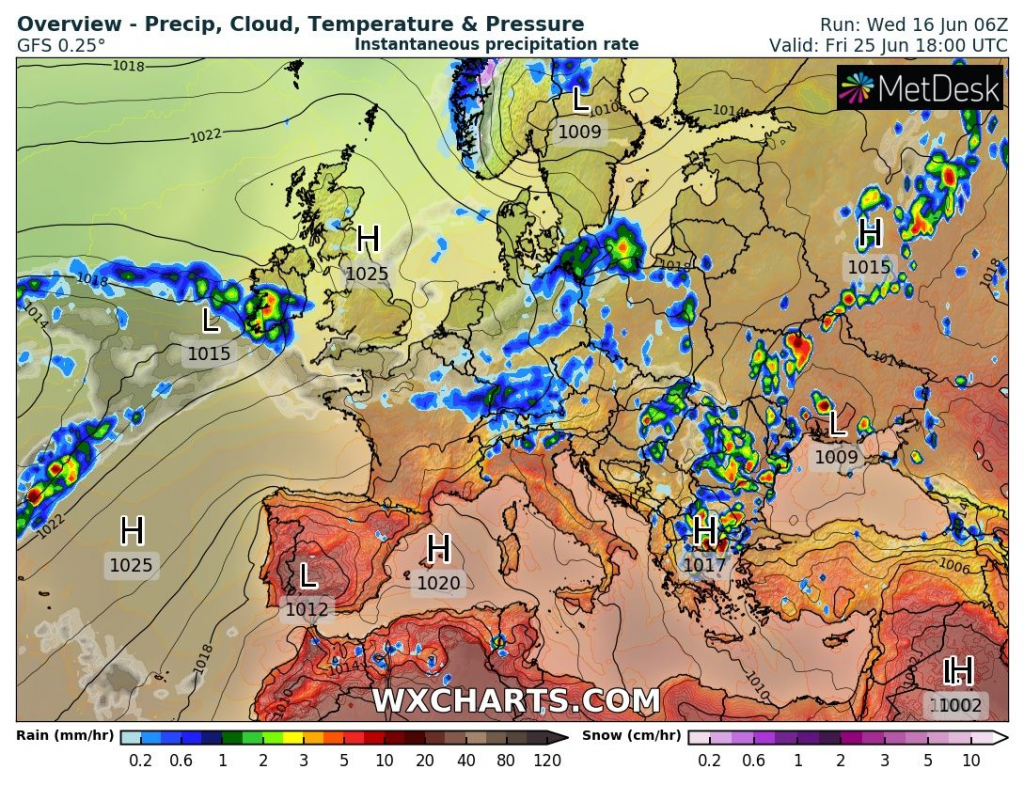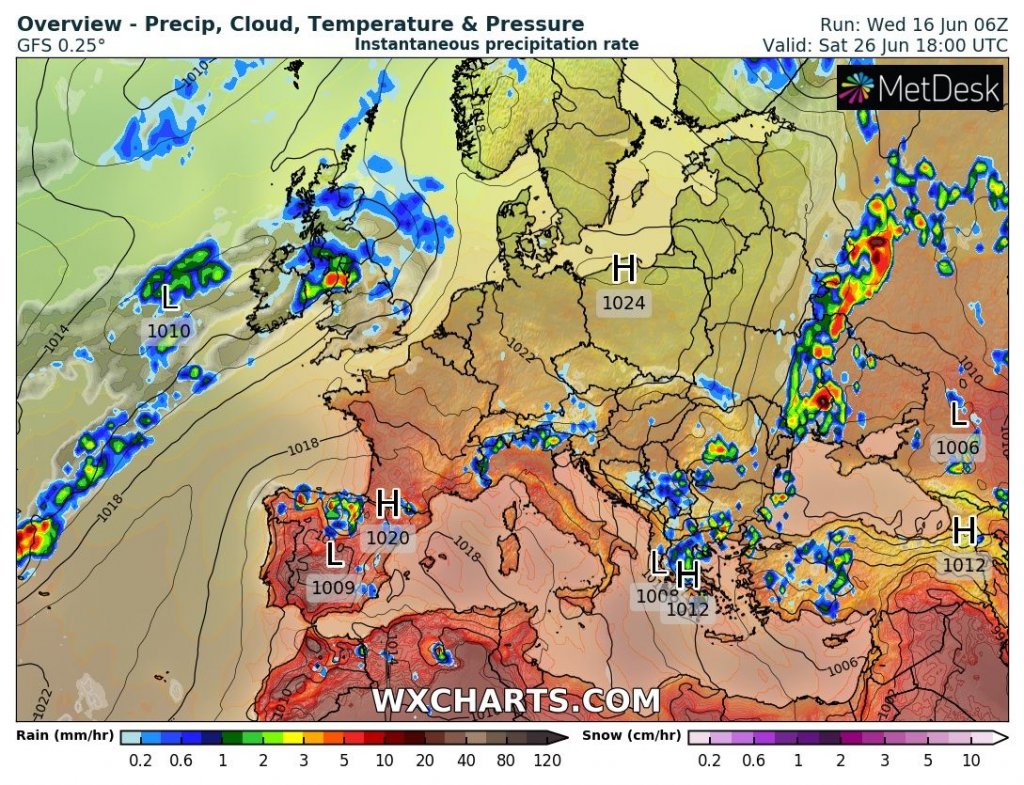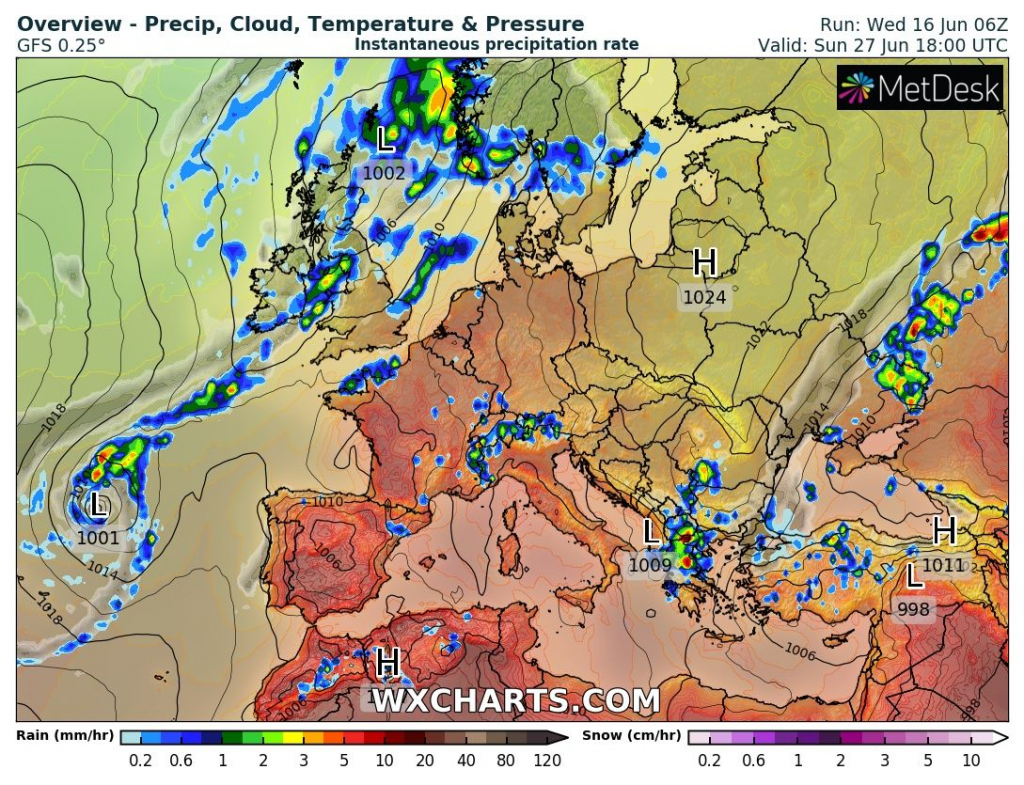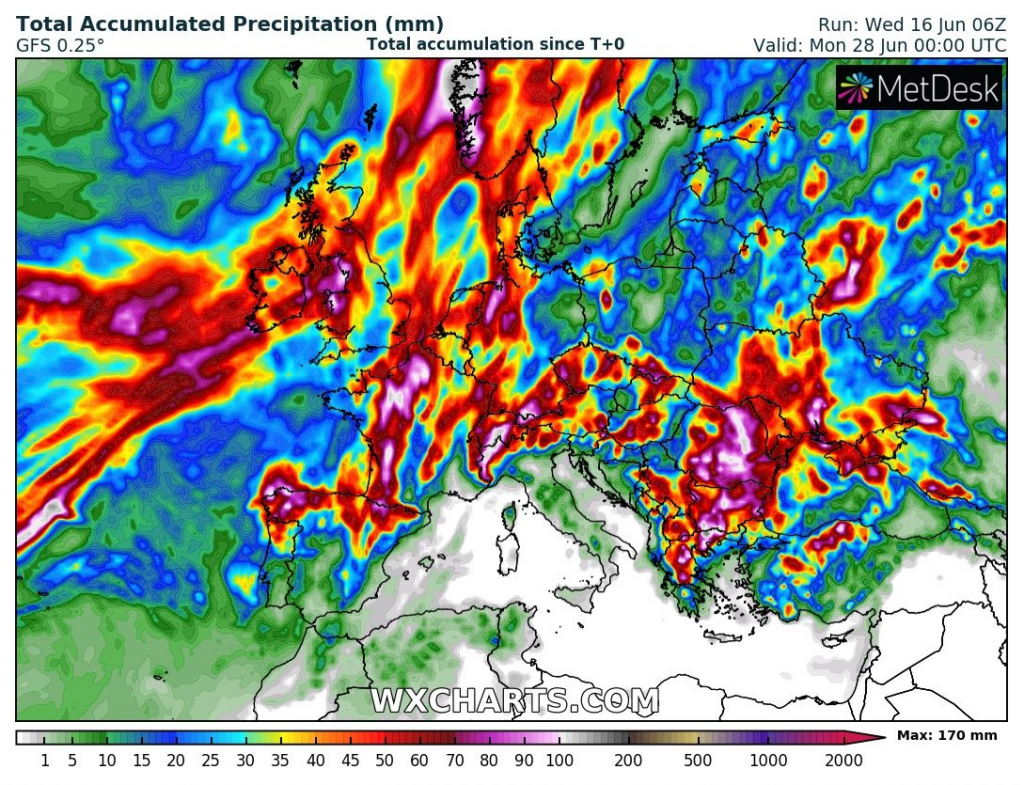 (Visited 51 times, 1 visits today)