Wildfires in Turkey are the worst since records began (2003), Athens in the fire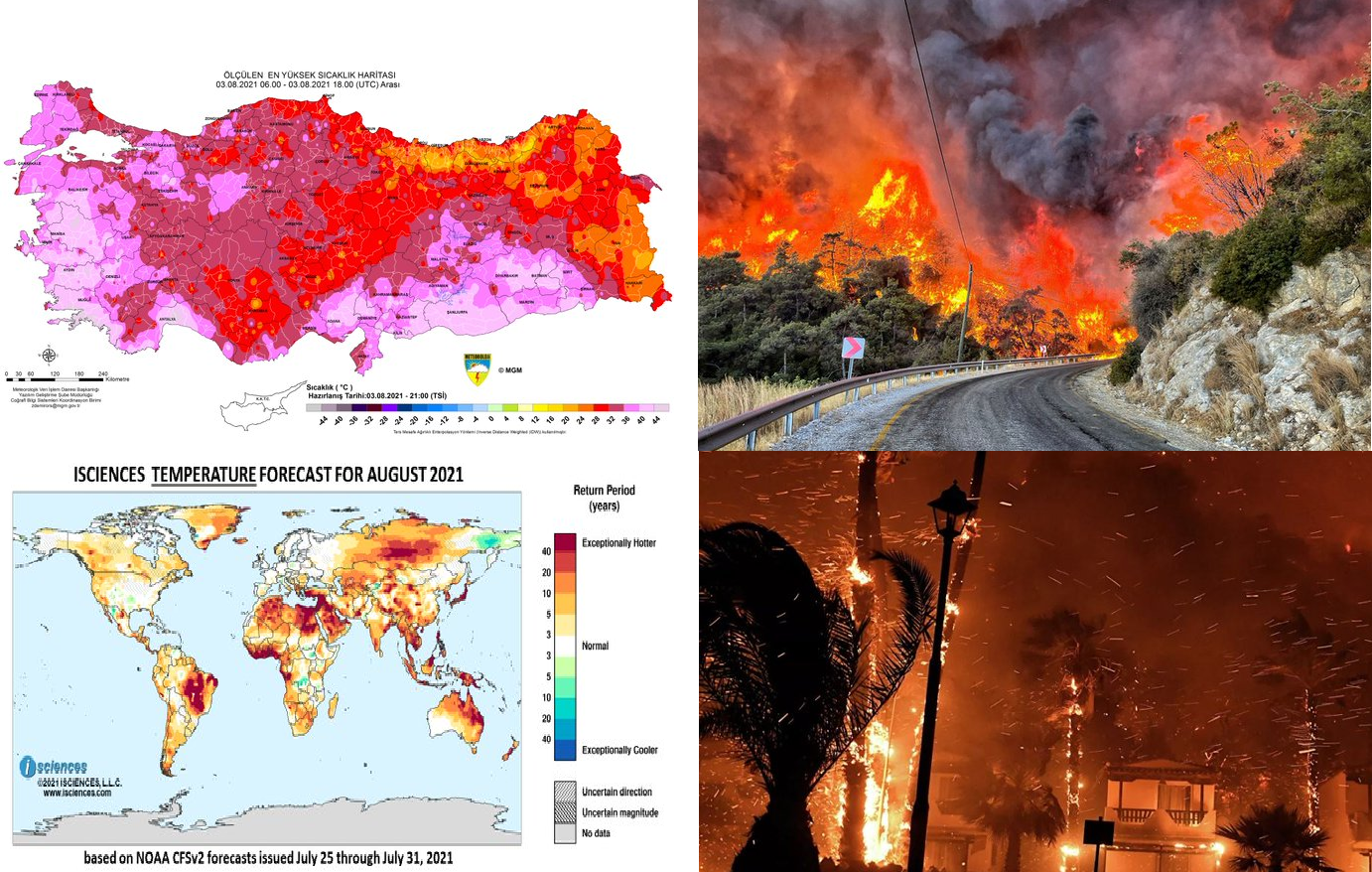 Only on 20. July 2021, the all-time national record, +49,1°C was measured in southeastern Turkey /https://mkweather.com/all-time-record-in-turkey-491c-the-heatwave-is-deadly//, after extreme heatwaves from Europe shifted eastward.
Currently, heatwave from Italy and Balkan is shifting above Turkey again and while in Greece, +47,1°C was measured /https://mkweather.com/greece-471c-only-09c-below-european-record-north-macedonia-441c-bulgaria-425c-and-tirana-albania-422c-all-time-record-while-wildfires-are-raging-across-all-mediterranean//, western and southern Turkey reported up to +46,5°C again (Ören).
After extreme heatwaves, disastrous wildfires are coming, and already around 5. August, their scale reached the most extensive values since records have begun, 2003.
8 people died and 10 000 evacuated in western and southern Turkey, while another fire threatens Athens, Greece, where 150 homes were destroyed.
Severe wildfires threaten southern Italy and southern Balkan, too, in northern Balkan is situation thanks to the cooldown and precipitation better.
It´s forecasted extremely hot August 2021 in Eastern Mediterranean and the Middle East and it´s expected, that hot air will shift again to the hottest places in Turkey, with the possibility of even higher temperatures, very close to +50°C.
In Italy, Greece, and Balkan, extreme heatwaves will regenerate around 8.-10. August and then in little lesser power around 12. and 18. August 2021, with the next worsening of drought and wildfires, such as higher mortality from heatwaves.