Only before a few days we have warned before extreme rainfall event in South Island, New Zealand – mainly Cantenbury region /https://mkweather.com/new-zealand-after-108c-a-storm-shock//.
The worst prognosis have confirmed and in Cantenbury fell more than 300 mm of rain for a very short time (1 day and a few hours).
Rainfall was 200 – 400 % of normal for the month of May, causing rivers to rise and flood.
Hundreds of people in New Zealand have been evacuated from their homes and floods were considered such as one in 100-year event.
According to another source, 11 inches / 280 mm fell in region of Cantenbury only in 21 hours.
The next extreme 21-hour rainfalls from 30. May were reported from Cookies Hut (Hakatere Conservation Park), 247,5 mm, Mount Somers 295,5 mm, Blandswood, 232,5 mm, Geraldine Forest 267,0 mm, and 13 Mile Bush 221,5 mm.
Before heavy rains were valid red warnings in last days in east-central Southern Island.
Meanwhile, in Australia, the next cold mornings have appeared – Melbourne reported the coldest May day in 72 years, with minimum temperature in the city only +1,7°C.
Cold temperature record from Melbourne is coming only short time after similar record from Sydney /https://mkweather.com/sydney-after-coldest-may-days-since-1967-the-next-coldwave-for-australia-is-forecasted//.
Accrording to the newest outputs of GFS, Australia is waiting the next coldwave around 8. June 2021, while New Zealand only after 12. June 2021.
The next floods should until 17. June appear along western coast of New Zealand, while many parts of Australia will be very dry.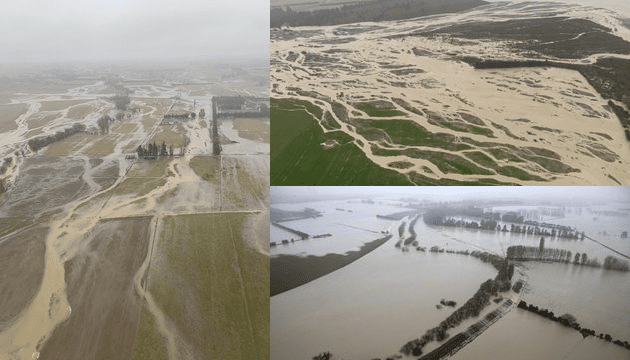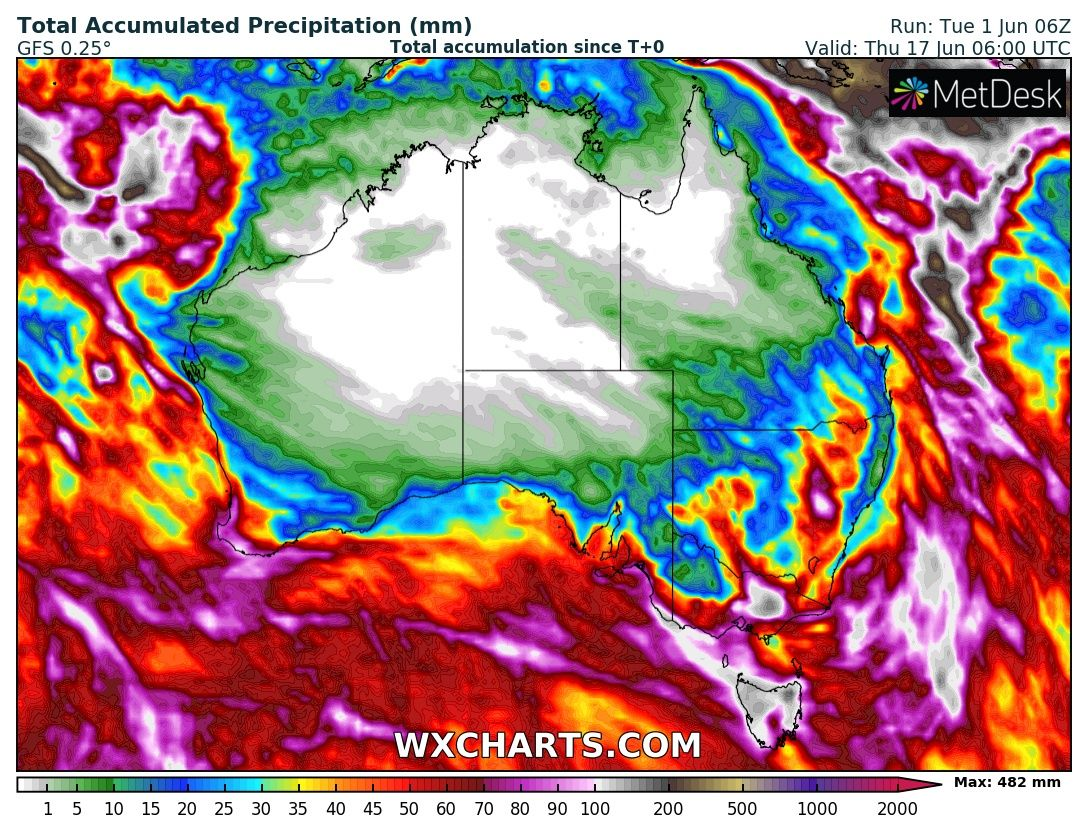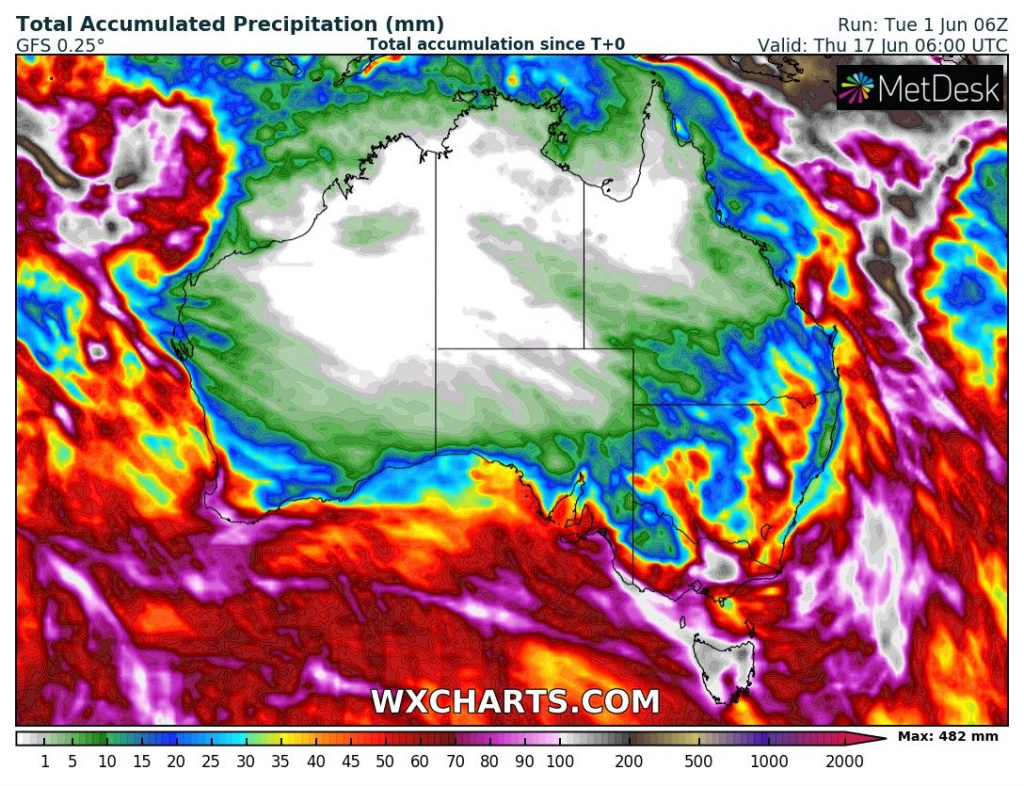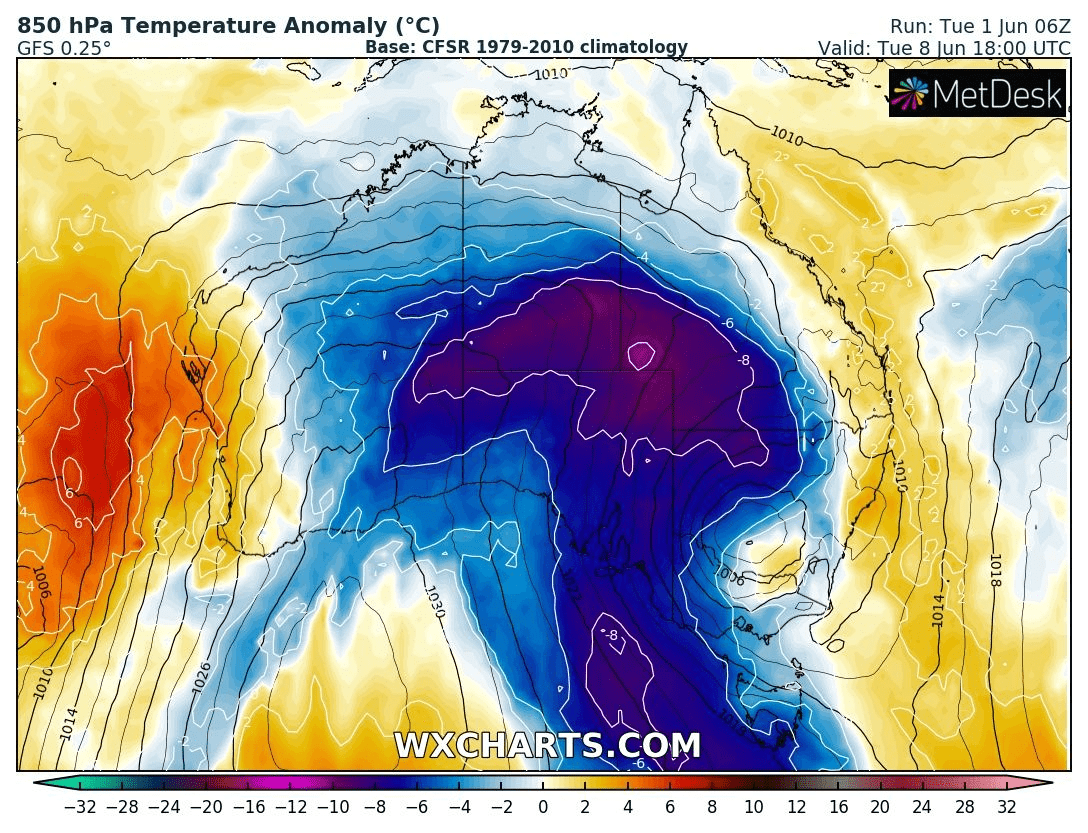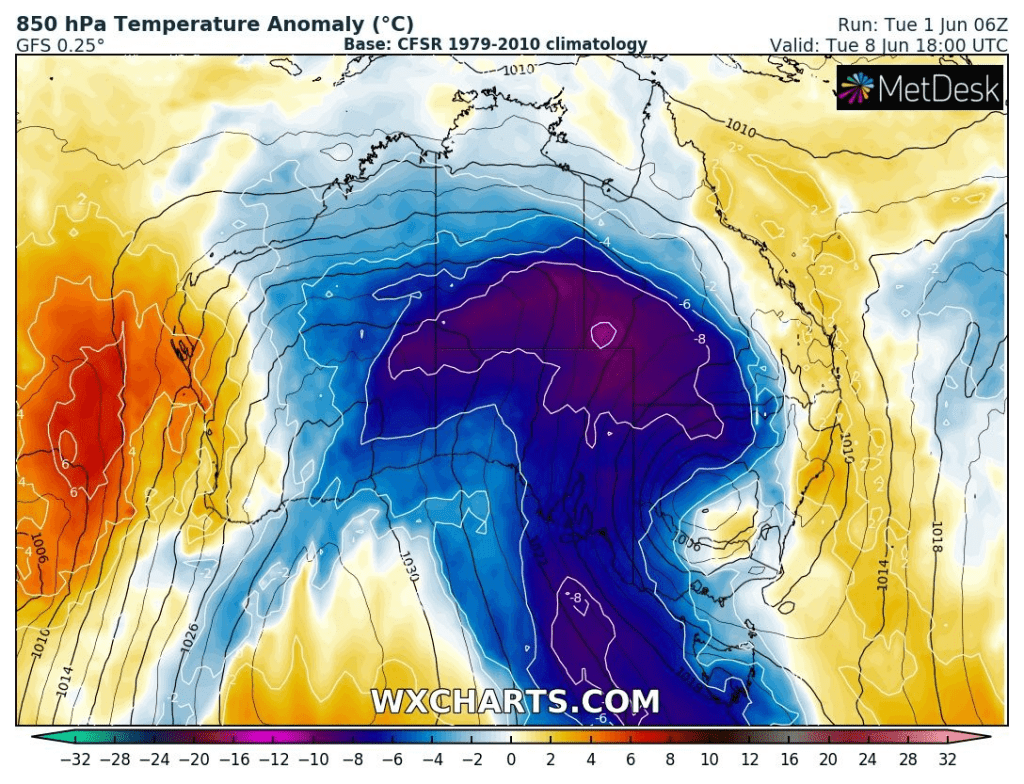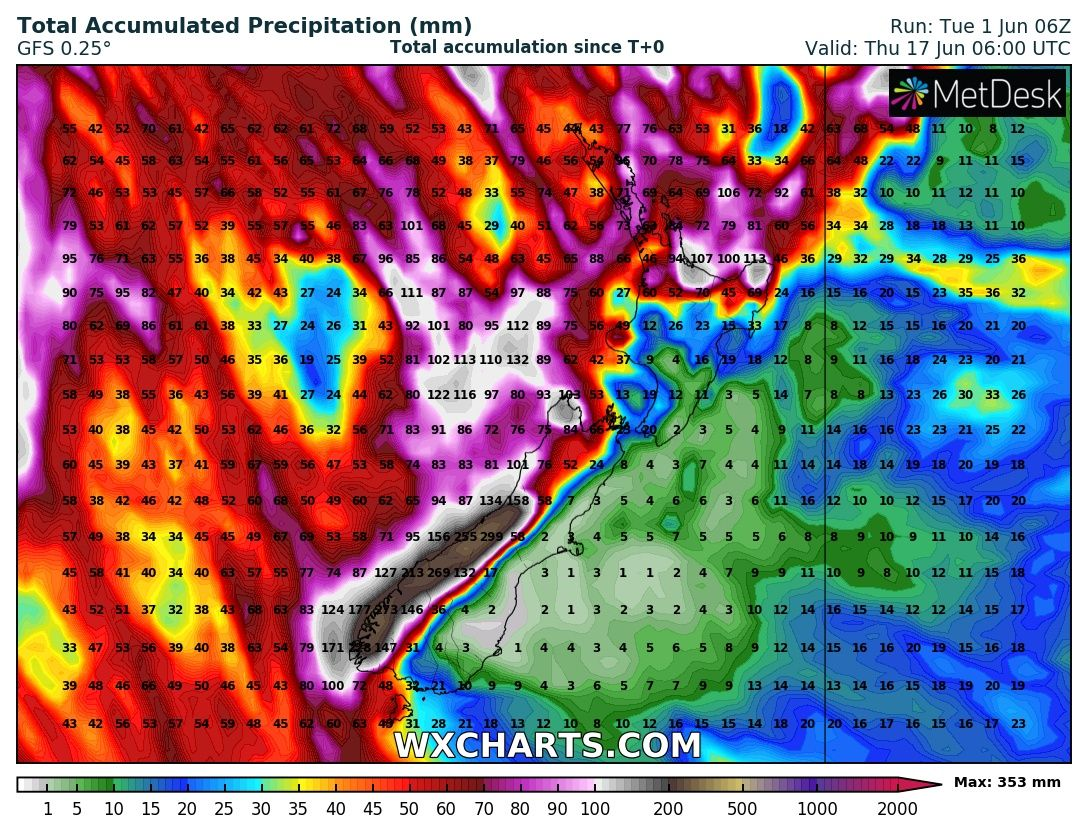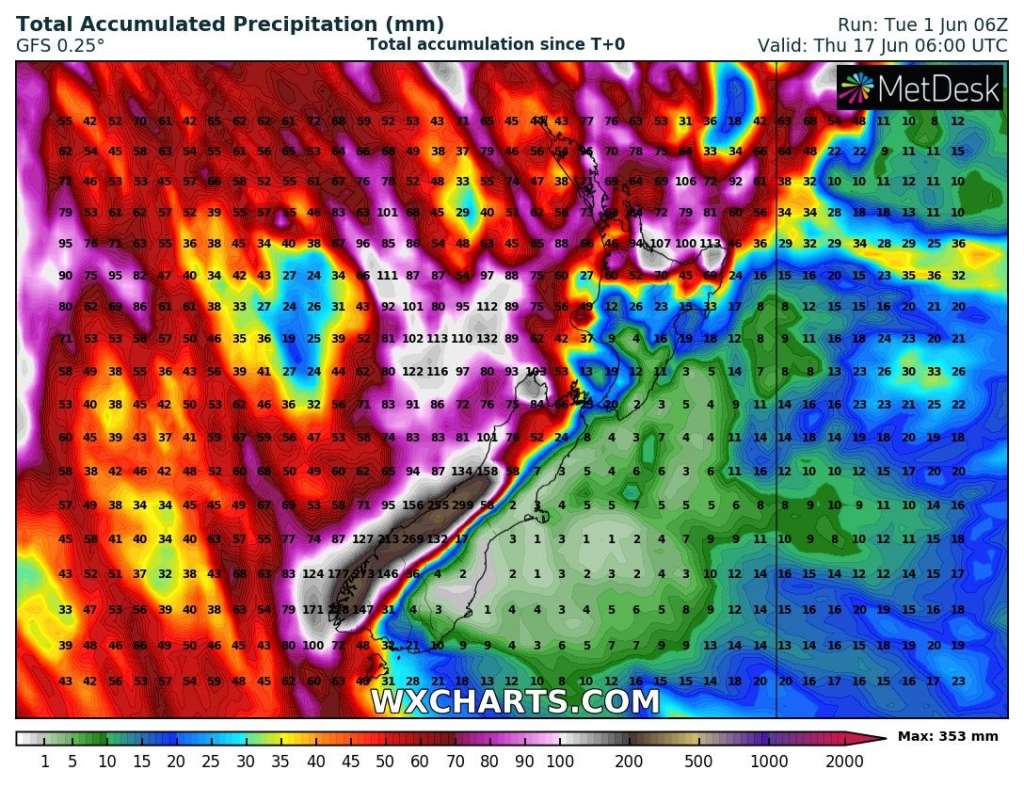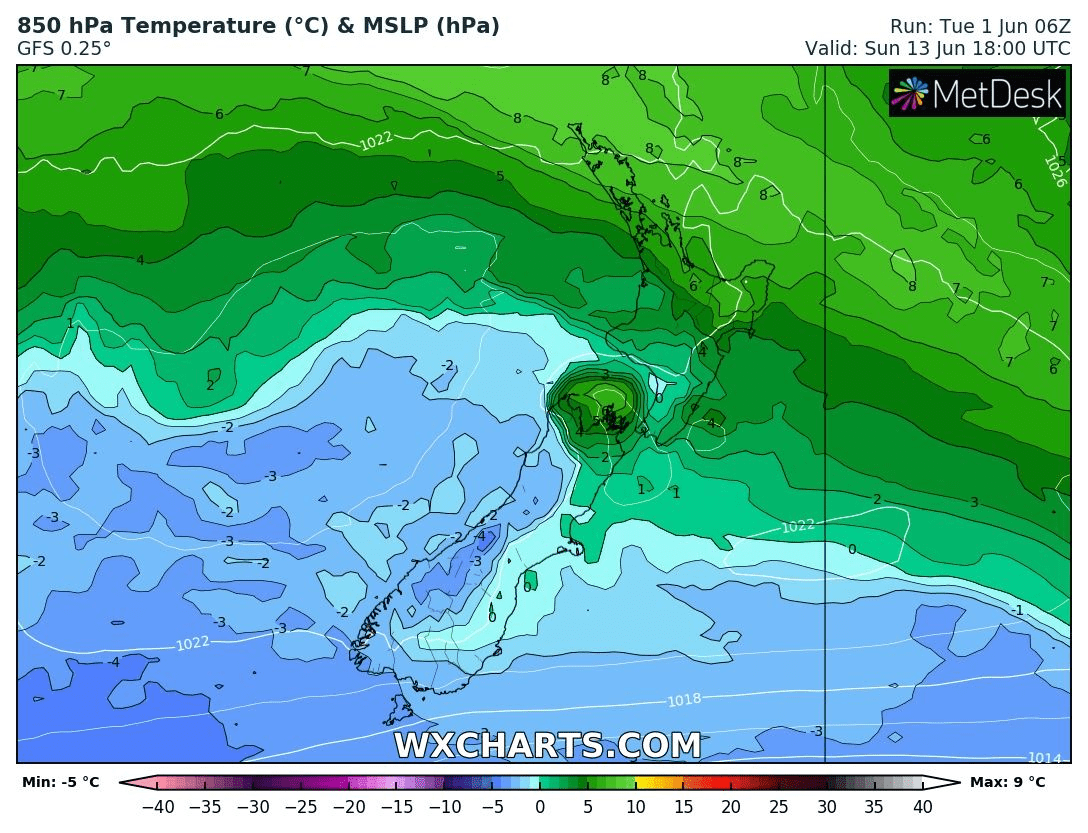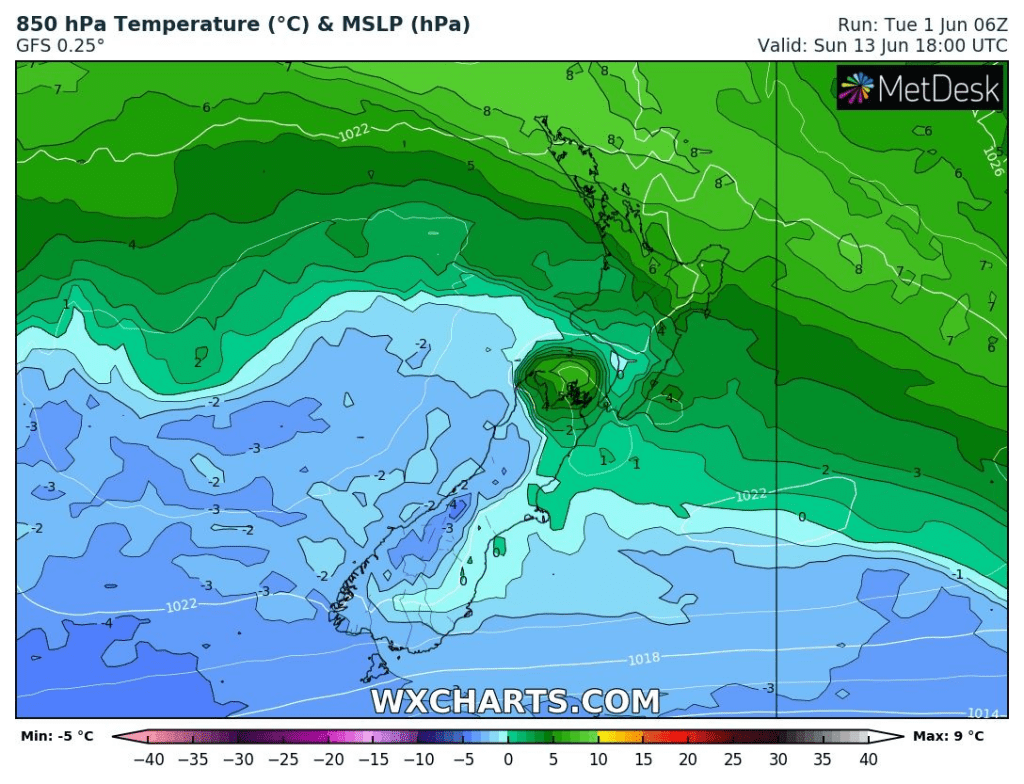 (Visited 12 times, 1 visits today)