Sydney has recorded its coldest May nights in 54 years after the minimum temperature dipped to below 9°C in 5 mornings in a row between Sunday and Thursday, 16.-20. May 2021.
Not since 1967 has Sydney experienced a colder streak in May such as in 2021, confirmed www.news.com.au.
West from Sydney, in Camden, temperatures dropped only to +1°C, with widespread ground frosts.
Canberra reported only -3°C and Glen Innes in northern New South Wales -7,5°C.
In Cooma, New South Wales, 947 MASL, 6 cold mornings has appeared since 16. May 2021, with minimum temperatures -4/-7°C. The coldest was 18. May with -6,4°C, what is only 2,2°C warmer than all-time May record for the city. On Saturday, 22. May, morning, temperature dropped into -5,7°C.
From Monday to Thursday, 24.-27. May 2021, the next coldwave is for southern half of Australia forecasted, with snowing in parts of Western Australia already around Monday.
Coldwave until mid-workweek will come above populated Southeast, with the next frosts and possibility of snowing in some areas.
In Australia, cold and stormy weather pattern persists last months thanks to La nina /https://mkweather.com/winter-2021-forecast-for-australia-still-rainy-and-stormy-thanks-to-la-nina//.
Thanks to cold phase of ENSO, more than usually expected Antarctic blobs should appear in Australia (and New Zealand) in next months.
La nina is forecasted minimally until 2021, with significant impact into global climate /https://mkweather.com/the-next-cold-winter-strong-la-nina-in-winter-2021-2022-forecasted//.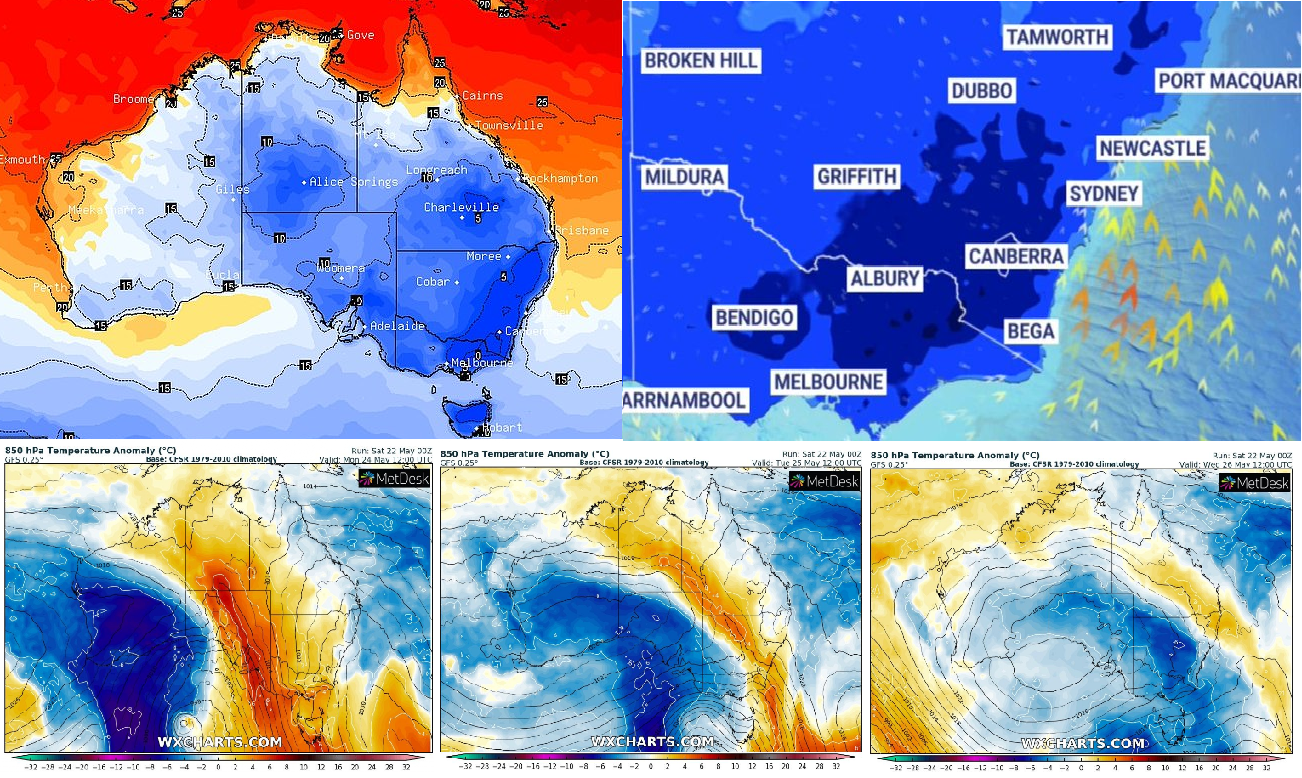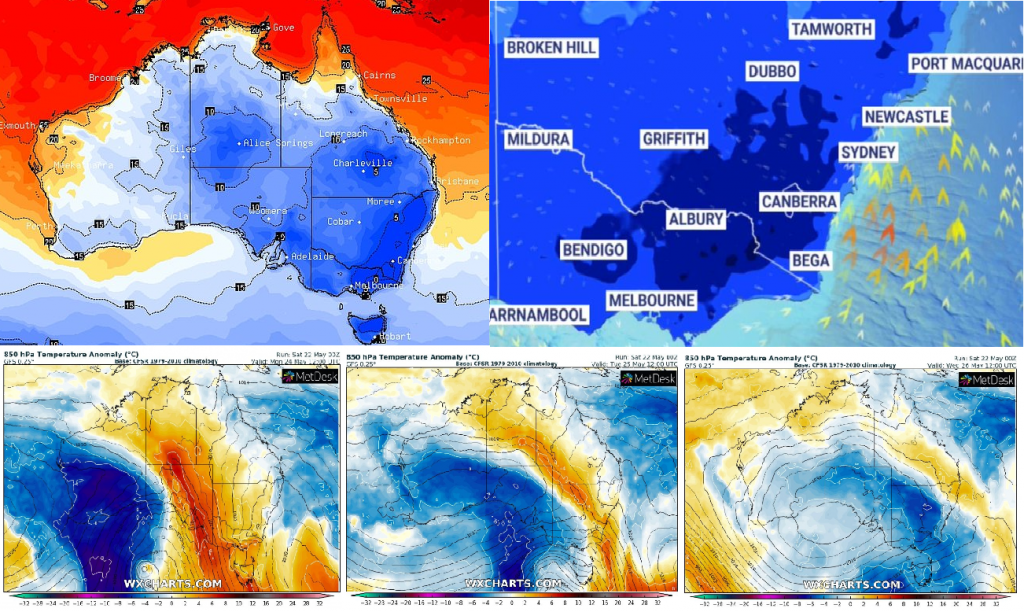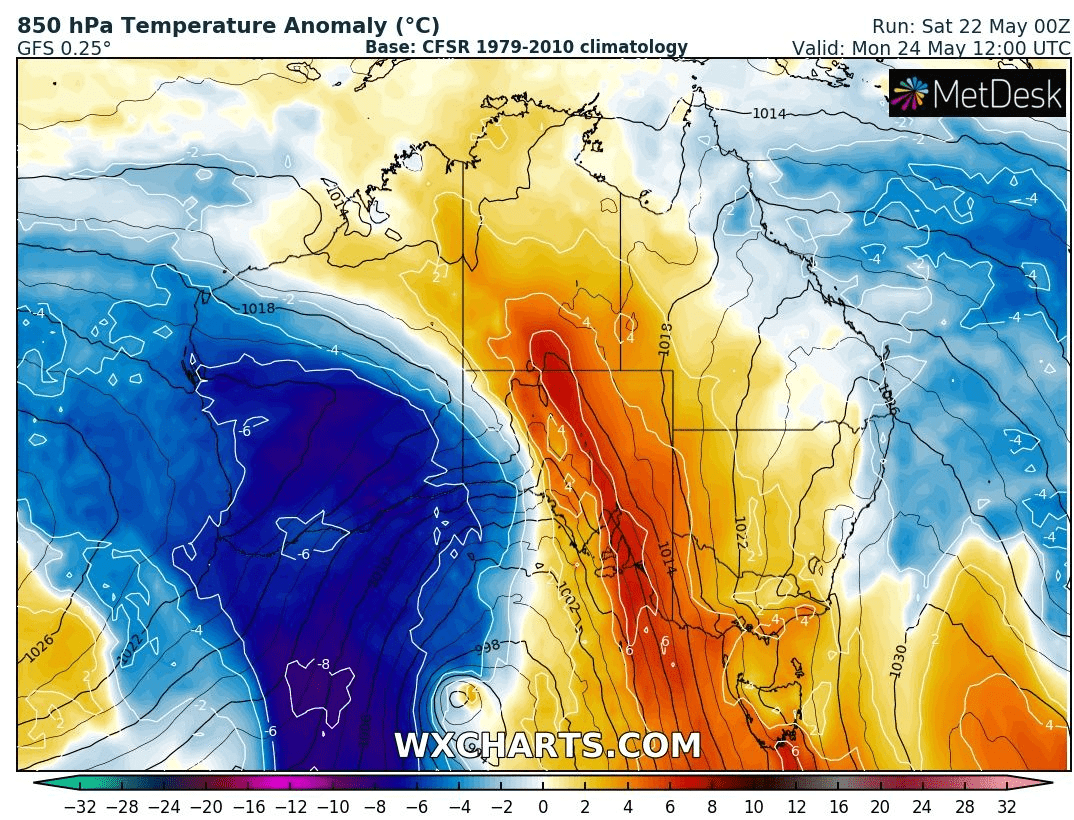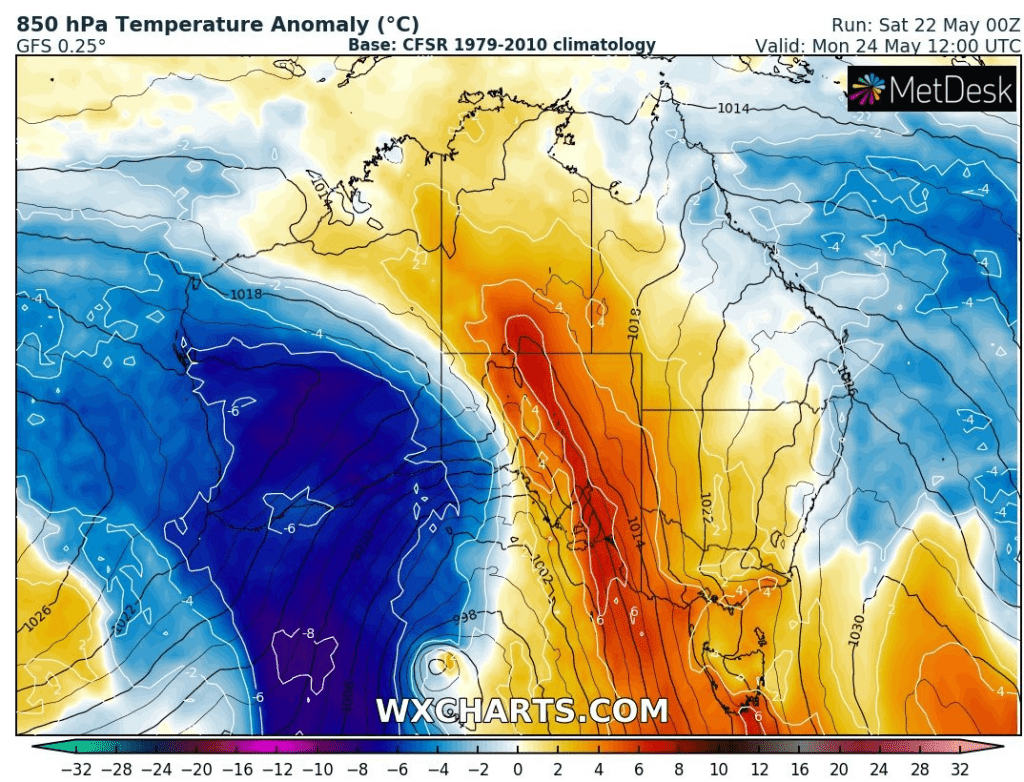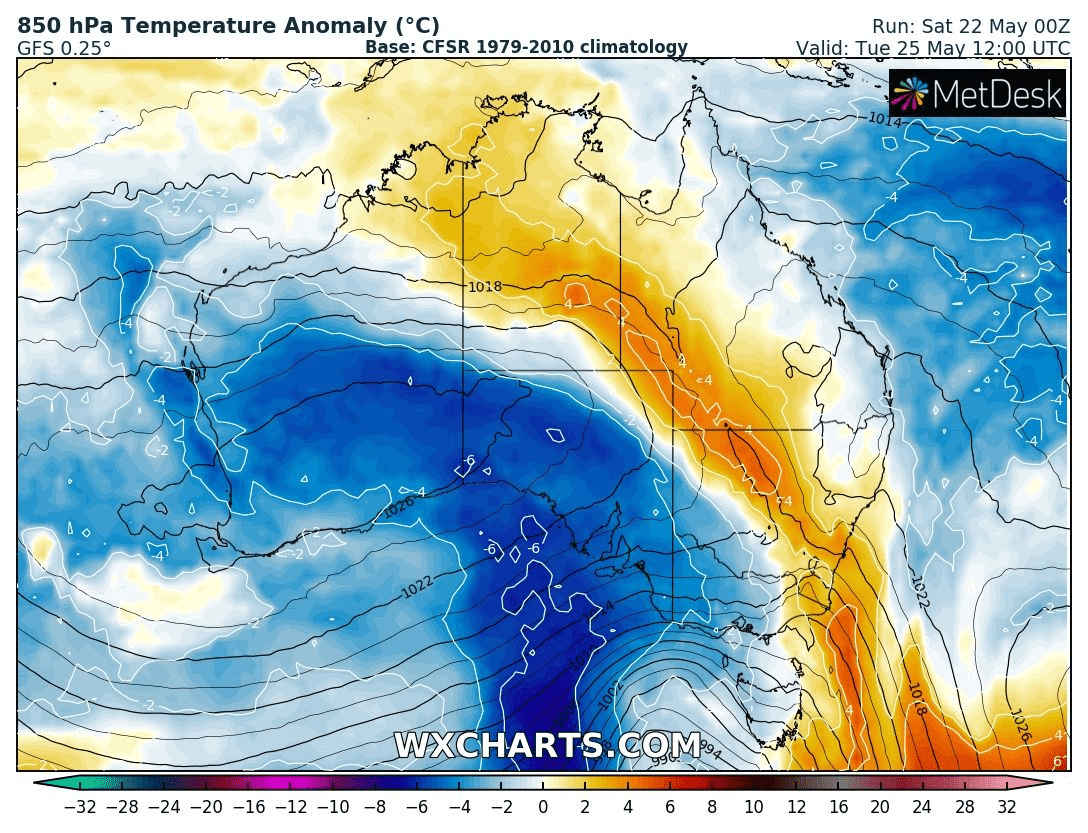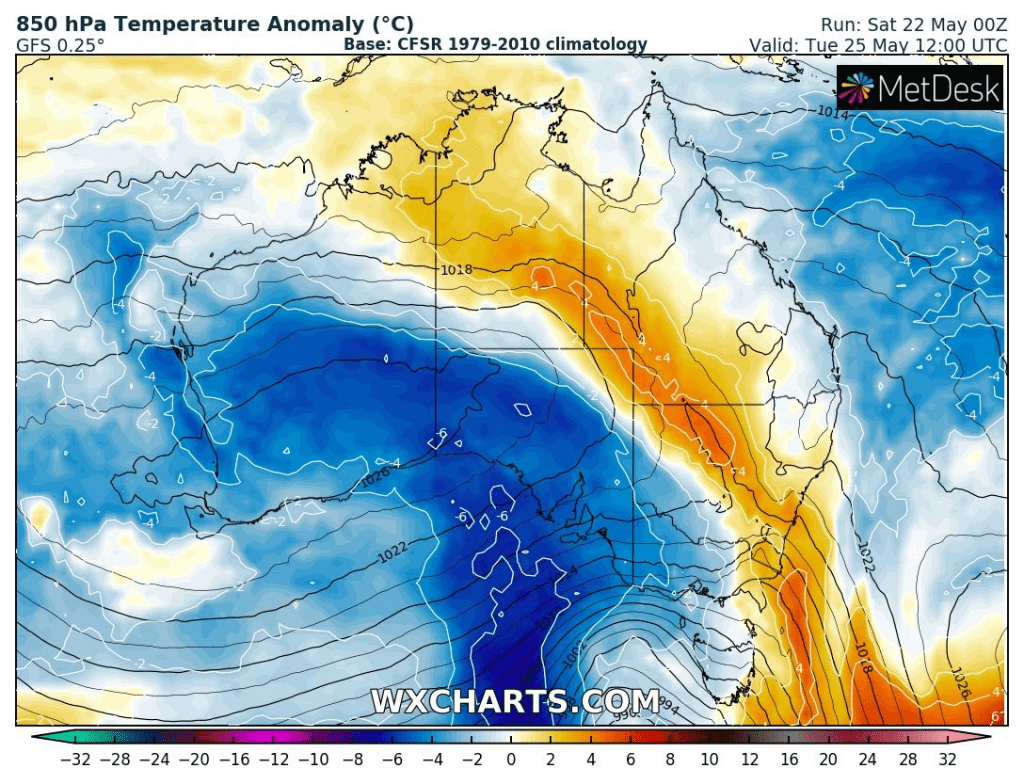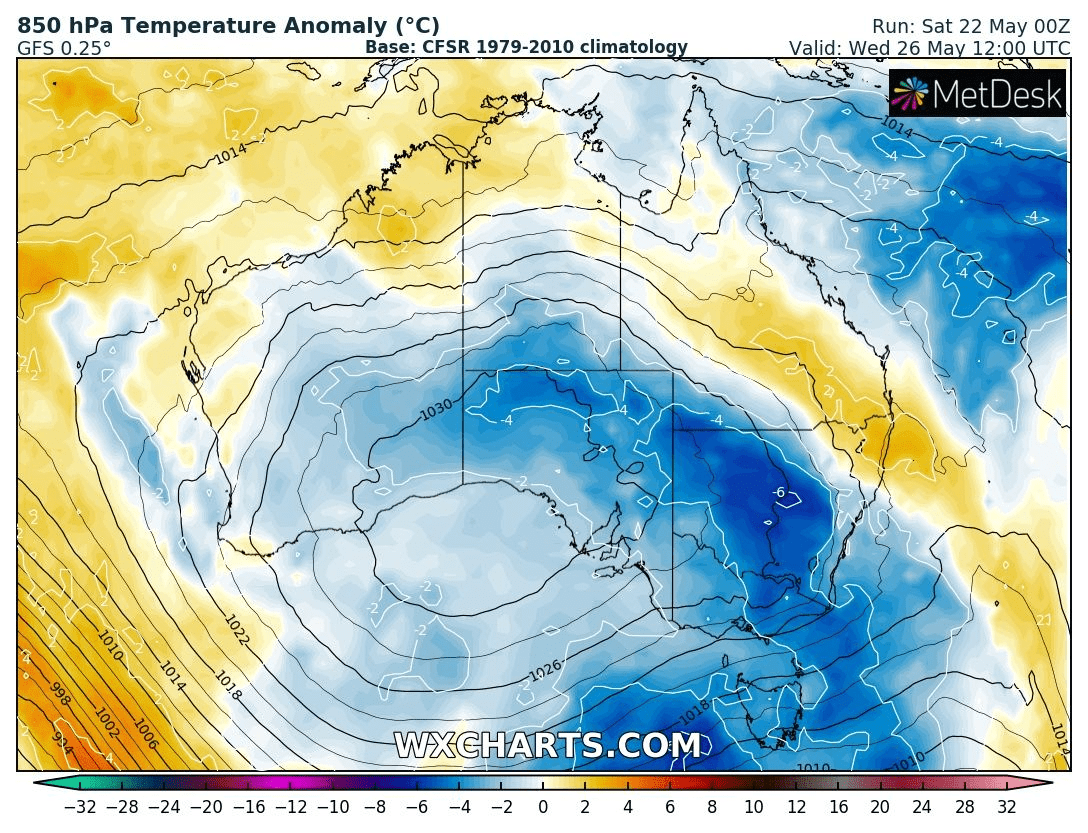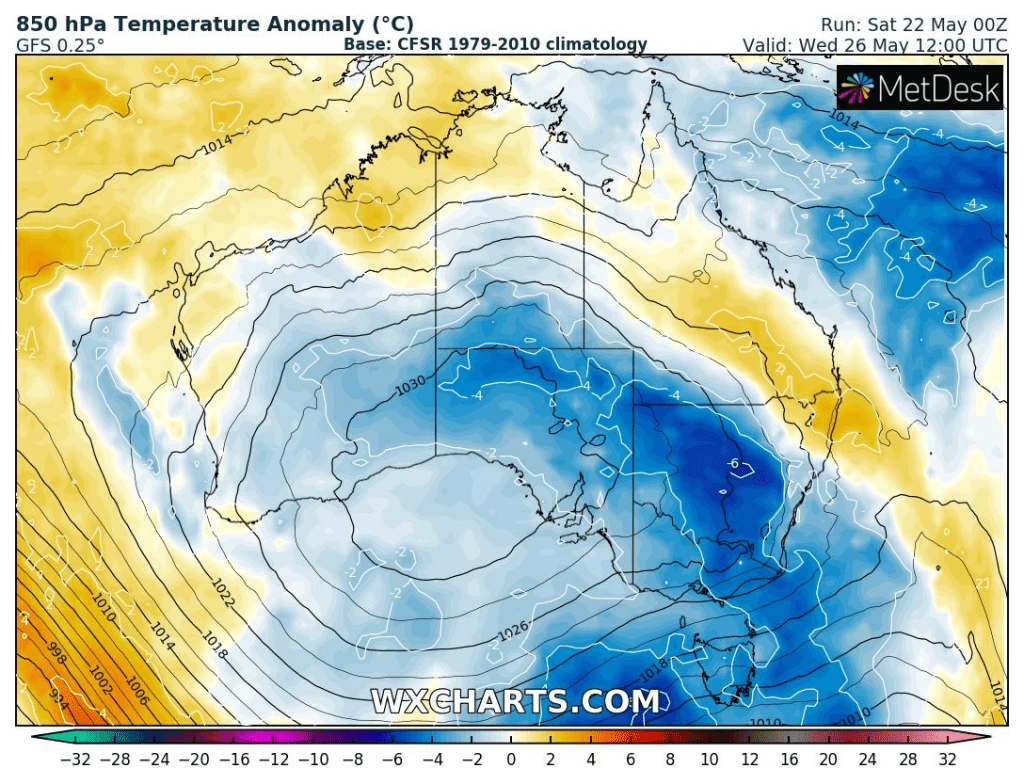 Source: wcharts.com
Read more:
(Visited 20 times, 1 visits today)