Central Asia is according to expectations in Spring and Summer 2021 extremely hot! /https://mkweather.com/spring-2021-forecast-for-asia-2021/; https://mkweather.com/summer-forecast-for-asia-hot-but-strong-indian-monsoon//.
After all-time records in European Russia and Asian Russia /https://mkweather.com/heatwaves-in-russia-have-become-crazy-397c-never-measured-before-in-spring/; https://mkweather.com/siberia-with-new-may-record-391c-pakistan-500c-uae-497c//, extremely hot weather again persists in Central Asia, with the highest national records for May in some countries!
According to page /https://twitter.com/extremetemps/, Erbent and Ekezhe in Turkmenistan reported on 30. May 2021 record temperatures +45,8°C, what is in late spring in the region brutal heatwave. Capital Askhabad reported extreme +45,6°C.
Day later, on 31. May 2021, Buzaubaj in Uzbekistan reported +45,4°C - a new national record for May.
Extremely hot air has shifted too above Kazakhstan, where in Kyzylorda +43,3°C was on 31. May measured.
Extreme heatwaves in northern parts of Central Asia and Siberia are associated with high risk of wildfires /https://mkweather.com/ridder-kazakhstan-with-terrifying-wildfire/; https://mkweather.com/ten-times-as-many-wildfires-in-siberia-than-usual-central-asia-abnormal-40c//.
If blocking pattern above Europe and central parts of Eurasia will be continue, similar danger than in 2010 is in Russia and Central Asia possible - extreme wildfires, heatwaves and drought.
Such we showed in a few articles before /e.g. https://mkweather.com/nao-winters-and-nao-summers-this-year-is-different-similar-such-as-2010-summers//, climatic indices really behaves quite similarly such as in 2010, although, blocking potential isn´t so extremely strong such as before 11 years.
What is a fact is, that seasonal forecasts in the case of Central Asia, Middle East and Sahara for Spring and Summer 2021 probably haven´t been mistaken - hot weather from these regions is reported since March 2021.
A peak of Summer 2021 is however only before us and inhabitants of Eastern Europe, Central Asia and Caucasian should be prepared in next 3 months for very hot conditions and forest wildfires, according all available materials.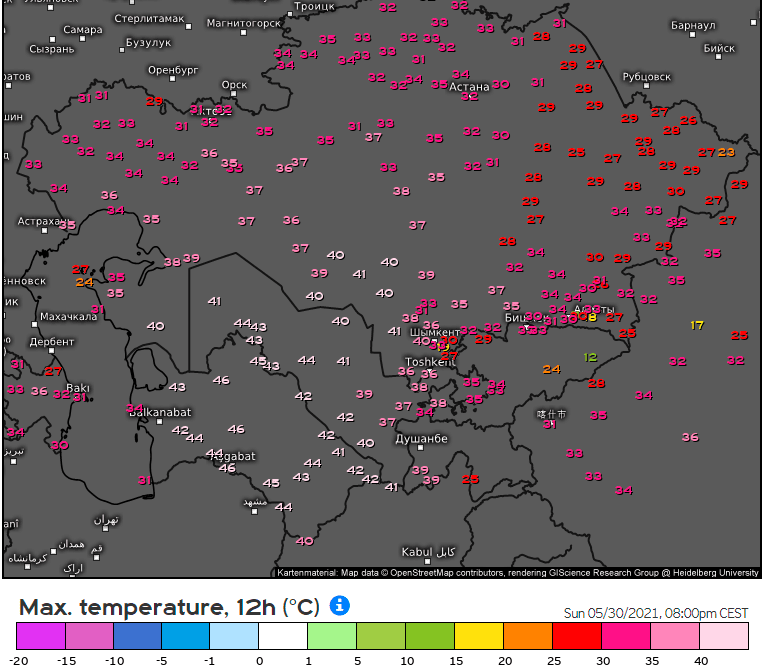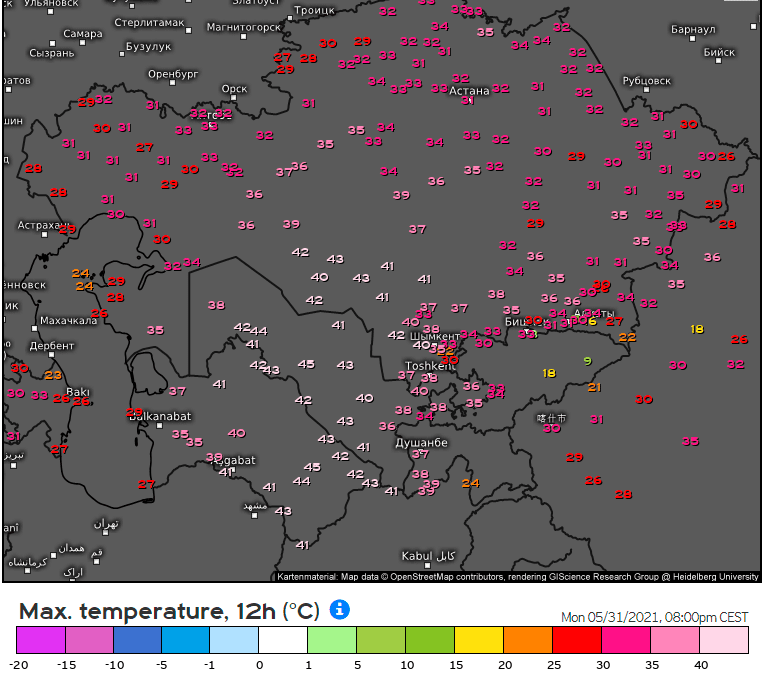 (Visited 8 times, 1 visits today)