8 dead, 384 rescued after glacier avalanche, Himalayas, India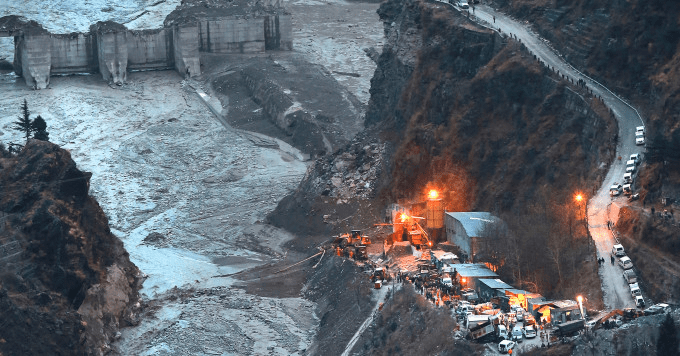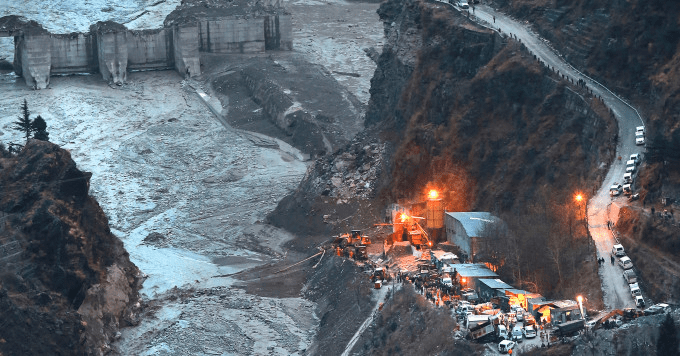 Parts of India already during heatwaves in late March and early April reported hot +45,9°C /https://mkweather.com/imd-warned-before-deadly-heatwaves-from-april-to-june-bhubaneswar-already-446c-delhi-401c// and temperatures in last days were reaching in the hottest places of the subcontinent +42/+44°C.
Himalayas had a big problems with wildfires and then severe storms /https://mkweather.com/nepal-after-the-worst-wildfires-in-10-years-deadly-storms//, melting of snow probably contributed to a big glacier avalanche in Uttarakhand, northwestern India.
Avalanche in Himalayan Indian state near Kashmir and on border with China caused at least 8 dead, 384 people have been rescued on Friday, 23. April 2021.
The road access was cut off at 4-5 locations due to multiple landslides, after an avalanche struck in Chamoli district, Uttarakhand.
A glacier breaking up and landslides in the state in February caused a flash flood with more than 200 dead and swept away two Indian hydro-electric projects.
Meanwhile, Indian capital, New Delhi reported already on 14. and 15. April hot +41,0°C.
From Srinagar, Kashmir capital (1585 MASL), lot of storms and showers were in April 2021 reported.
In Mumbai and Calcutta, hot and dry weather has persisted since March 2021, with maximum temperatures mostly +32/+40°C.
Southern parts of India report seasonal storms, but any dangerous cyclones in this part of the year.
Cyclone season and summer monsoon is far and India expects intensifying heatwaves until June 2021, with result of temperatures up to +50°C during the peak of season in Thar desert region.
Then, strong summer monsoon is for summer months in 2021 forecasted /https://mkweather.com/summer-forecast-for-asia-hot-but-strong-indian-monsoon//.