IMD warned before deadly heatwaves from April to June: Markapuram +45,9°C, Bhubaneswar +44,6°C, Delhi +40,1°C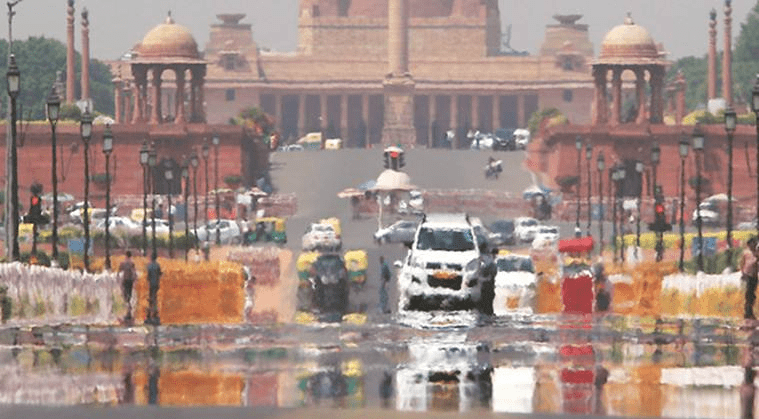 Summer in India (a hot spring and early summer period before an arrival of summer monsoon) will be in 2021 according to IMD extremely hot.
From April to June are forecasted temperature anomalies above average across the country and deadly heatwaves, in the peak, with temperatures up to +50°C.
Already the end of March was in India extremely hot – in Delhi, capital of India, maximum temperature on Monday, 29. March reached +40,1°C, what is the hottest March day in the city since 1945.
In neighboring Pakistan, all-time March record was broken /https://mkweather.com/pakistan-455c-march-records-were-broken-almost-in-all-asia// and similar situation was in many parts of Asia, e.g. Middle East /https://mkweather.com/middle-east-almost-45c-its-very-early-central-asia-38c-already//, Thailand /https://mkweather.com/thailand-still-with-severe-drought-424c-a-new-march-record-measured// or Japan /https://mkweather.com/japans-cherry-blossom-earliest-peak-since-812//.
In Bhubaneswar, northeastern India, +44,6°C was measured, what makes India the hottest country in the world at the end of March and at the beginning of April 2021.
The hottest was in Markapuram, Prakasham – on 31. March +45,9°C – only 1°C from all-time March national record for India.
Heatwaves bother every year hundreds millions of people in the second most populous country in the world.
Last year (2020), La nina brought extreme floods across all monsoon Asia and it is possible, that arrival of monsoon season 2021 in the summer, will be similar, still with weakening La nina mode.
Hot and drier El nino is forecasted to come only around Autumn 2021 and Winter 2021/2022, therefore, monsoon Asia should be calmer.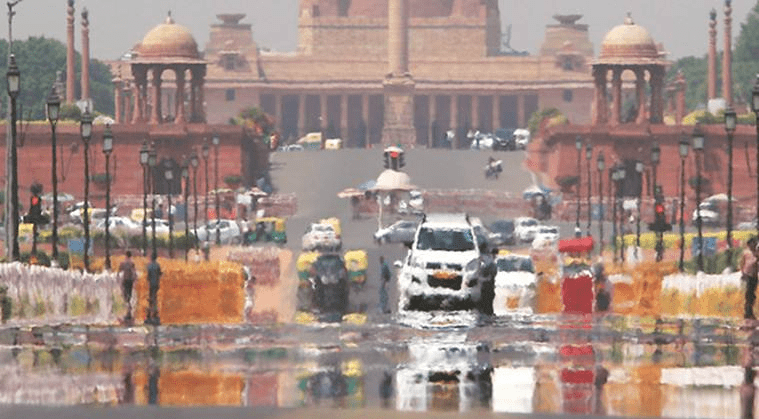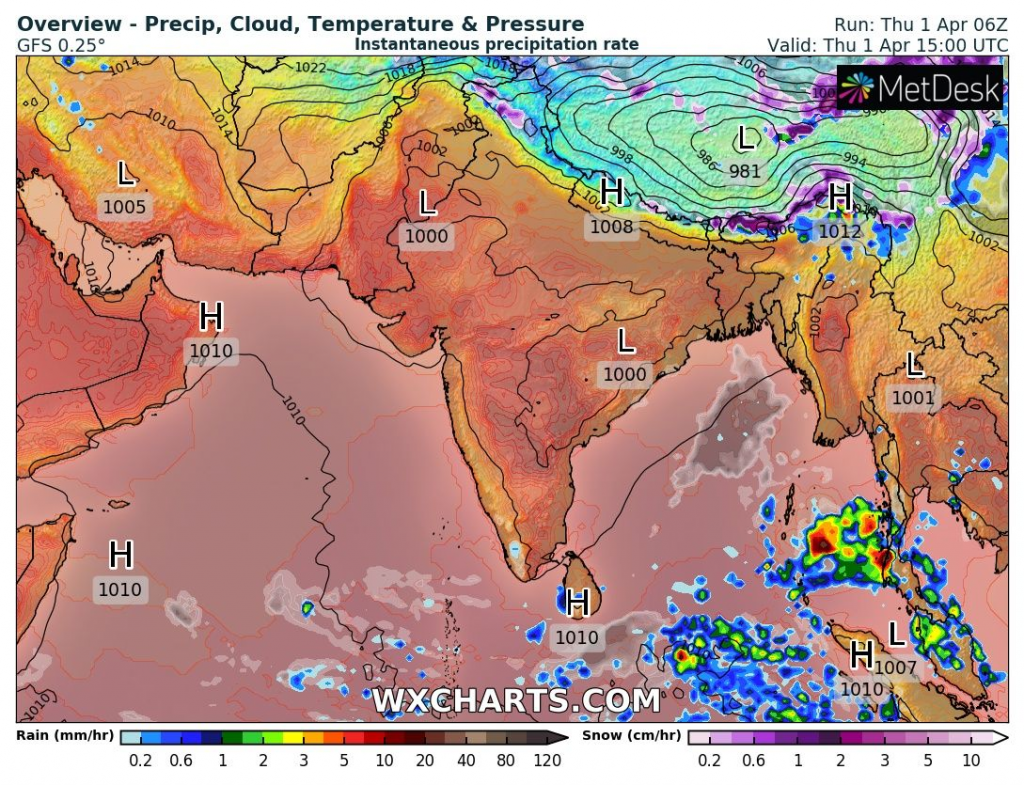 Read more:
Big heatwave for North America! | mkweather
Temperature in Indianapolis should drop to 20°F / -7°C: Record cold start of April possible | mkweather
Wednesday brings summer: Paris +27°C, Frankfurt aM +26°C, London +25°C, Wroclaw +24°C | mkweather
Canada under the snow, spring is coming very slowly | mkweather
India and Pakistan with heatwave, after floods and snow in the mountains | mkweather
Middle East almost +45°C, its very early, Central Asia +38°C already | mkweather
The UK -10°C, Greece +35°C? Extreme temperature differences across Europe after an Easter? | mkweather