A predicted Major Hurricane Sam, Category 3-4 hits the Caribbean, impact along East Coast still possible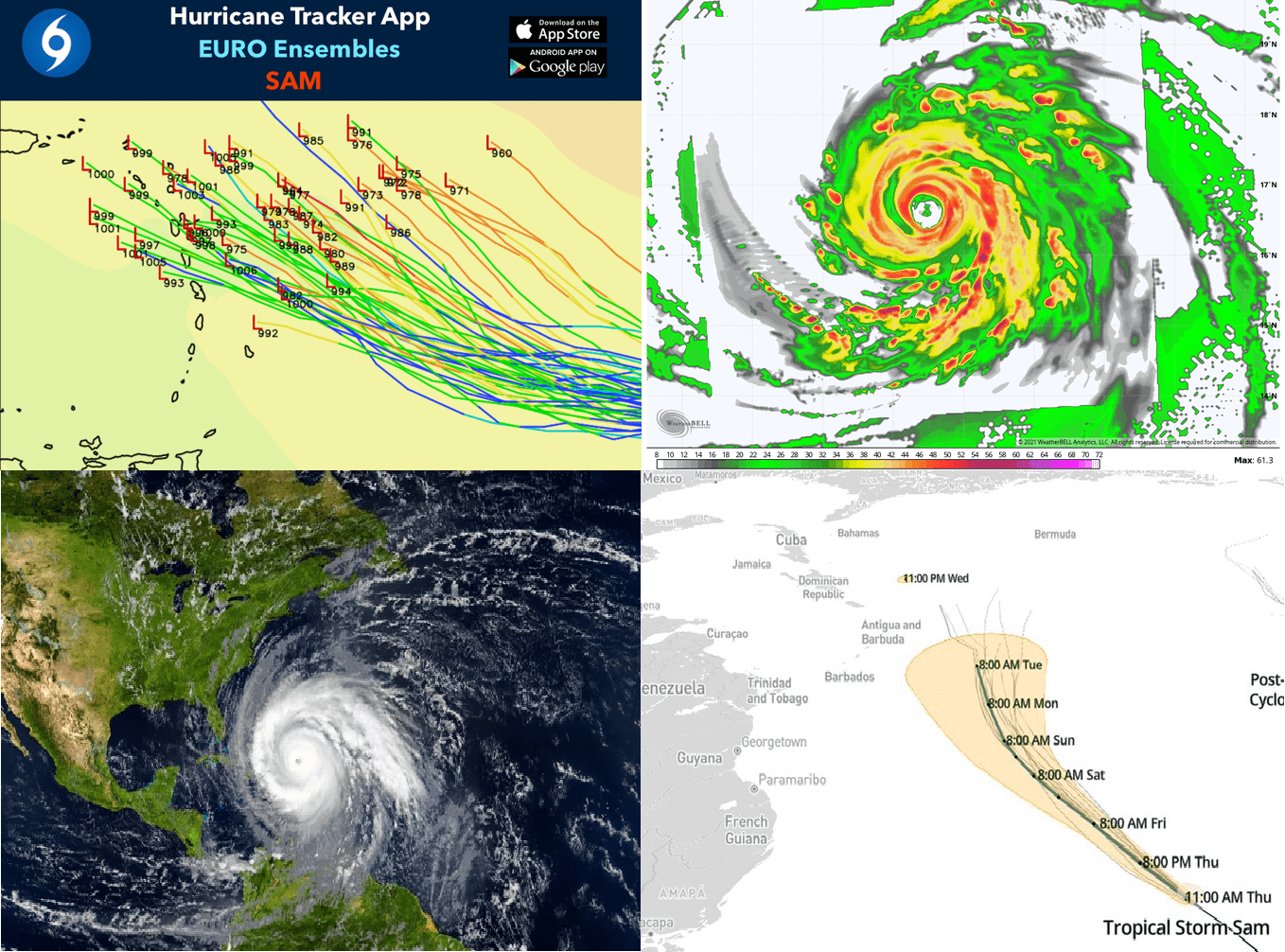 The last from tropical systems, about which we were writing a few days ago /https://mkweather.com/3-tropical-systems-above-the-atlantic-tropical-storm-peter-tropical-storm-rose-and-a-possible-hurricane-sam// has already developed to a Tropical storm Sam and will continue in its strengthening, very possibly into a Major Category 3-4 Hurricane until early October 2021.
Hurricane Sam firstly hits northern Lesser Antilles, Puerto Rico and Dominican Republic in the Caribbean, then system will aim northward along East Coast, the USA.
While Caribbean Islands should system hit in a full power, it isn´t clear, so far, which impacts of the system will be observed along East Coast.
It is very possible, that mainly rough seas, or edge effects of a powerful hurricane should appear, lesser group of runs count with a possible storms or severe winds along coastal areas.
After Sam, only 3 names for Atlantic tropical systems are remaining – Teresa, Victor and Wanda, and then, 2021 Atlatnic Storm Supplemental List will be applied.
Meanwhile, continental parts of the USA will be expecting 2 heatwaves and 1 coldwave in West and 2 coldwaves and 1 heatwave in East /https://mkweather.com/more-heatwaves-in-western-more-coldwaves-in-eastern-usa-until-10-october//.
Northern half of Canada and regionally parts of southern Canada and Rocky Mountains are already receiving / will receive a snow cover /https://mkweather.com/yukon-canada-and-parts-of-alaska-nwt-nunavut-and-british-columbia-the-usa-canada-with-a-blizzard//.
Hurricane season should be calmer until the end of October, according to current forecasts of MJO /the first link above/.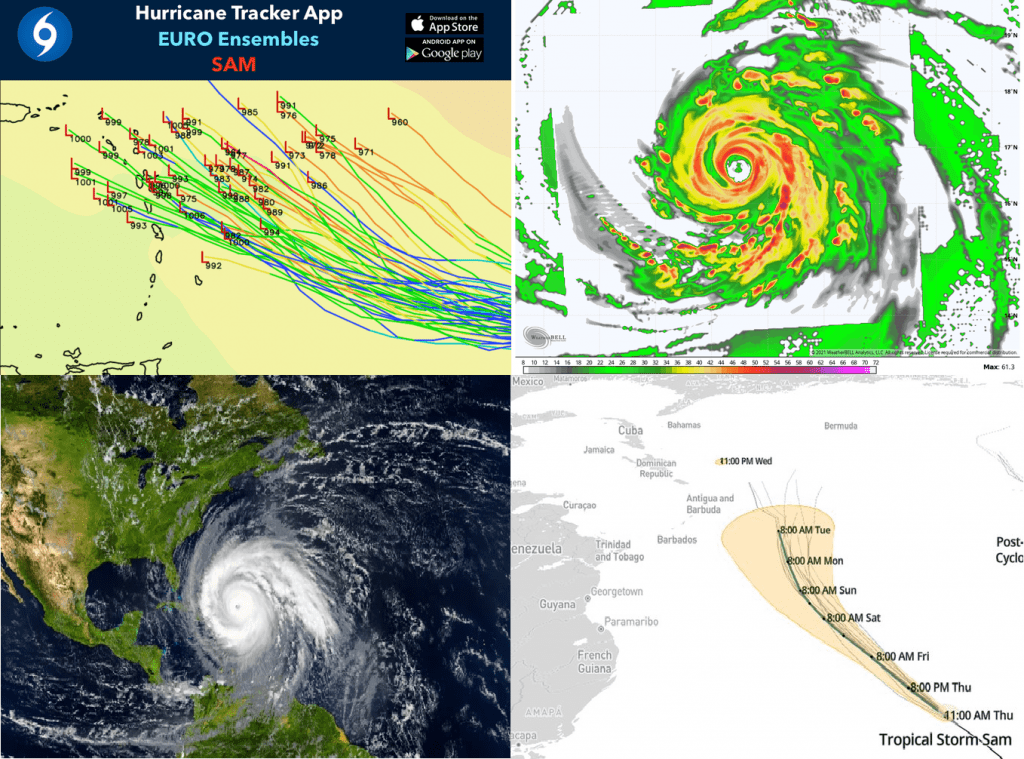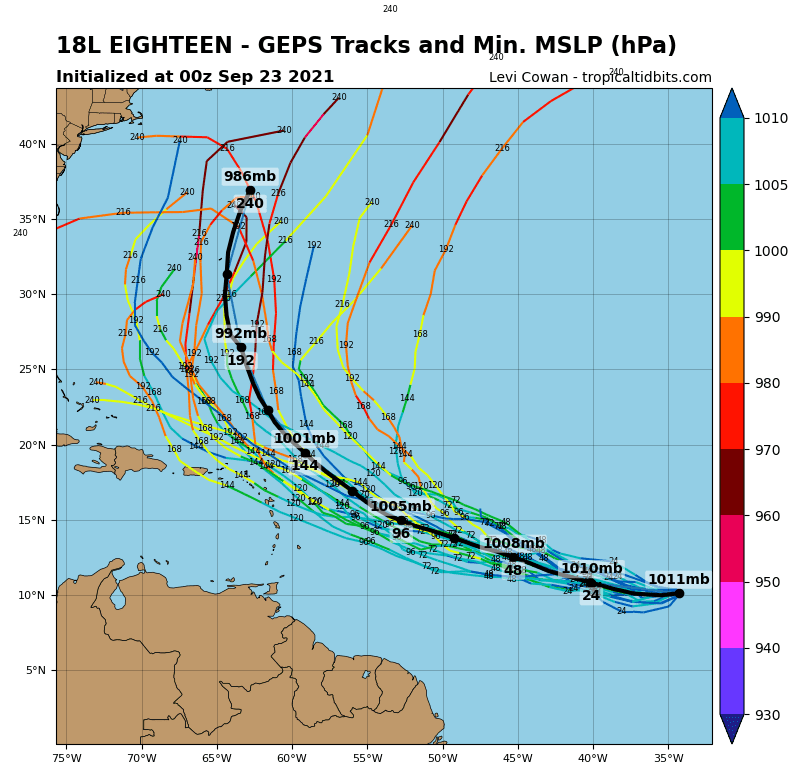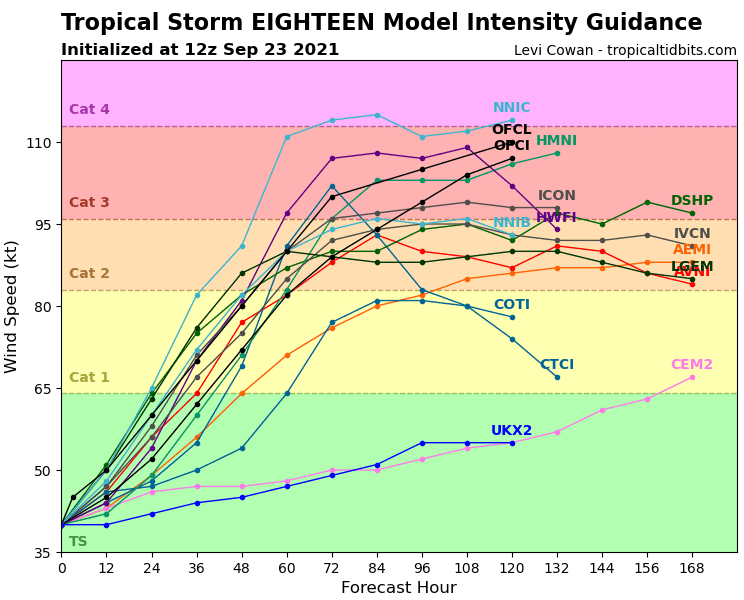 Source: tropicaltidbits.com