Any extreme frosts! Ukraine, Romania, or Serbia with abnormal +28°C around 5. November!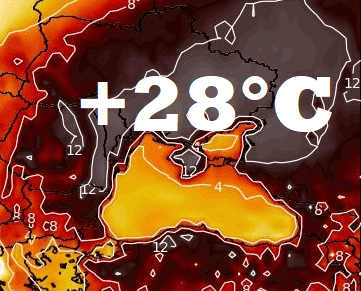 About extreme heatwave, which is coming into Europe we were informed in the previous articles – e.g. in Spain, +33°C, in France +30°C or in Germany, +25°C is expected /https://mkweather.com/november-heatwave-hits-europe-germany-25c-france-30c-spain-33c//.
Anomalous heatwave however in early November won´t hit only western and central Europe, but extremely hot should be in parts of East-Central Europe, Balkan, or even Eastern Europe!
According to the last series of GFS, summer temperatures up to +28°C are possible not only is Serbia, Croatia, and Bosnia and Herzegovina but too in Romania, Moldova, and Odesa region and Crimea, Ukraine!
With interesting temperatures should experience Hungary, too, where summer +27°C is possible according to favorable scenarios.
Eastern Europe is in November ofter hit by severe frosts, such as the first region of European mid-latitudes, in 2021 however, an arrival of frosts is forecasted for the second half of November 2021, so far /https://mkweather.com/we-will-see-20c-in-november-in-europe-long-term-forecasts-promise-the-arrival-of-winter-2021-2022-in-the-second-half-of-november-snow-and-severe-frosts-are-possible//.
In many East-Central European countries, never, or extremely rarely, a threshold +25,0°C was reached in November, therefore, all-time monthly national records will be in the game, soon.
GFS already sees a chance for extreme frosts up to -15°C for the Carpathian region (basins around 500-800 MASL) around 10. November – we will wait for the confirmation of the coldwave and soon we will inform you, about a transition from summer into winter, already 2 weeks ahead.
If you live in Balkan, East-Central, or Eastern Europe, try to use the upcoming late-Indian summer for outdoor activities, because extremely hot weather like that will arrive soonest in April 2022.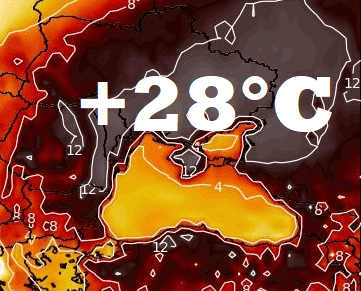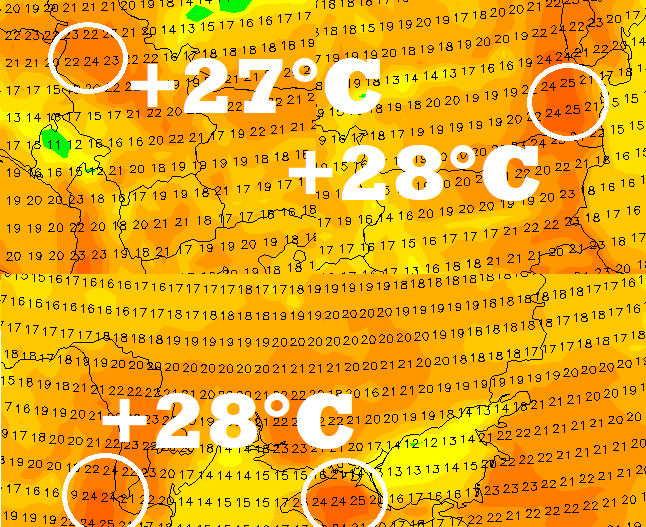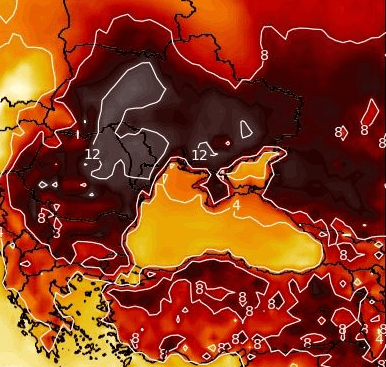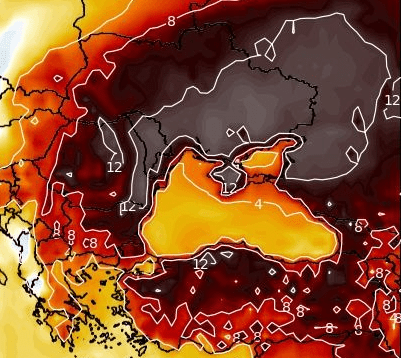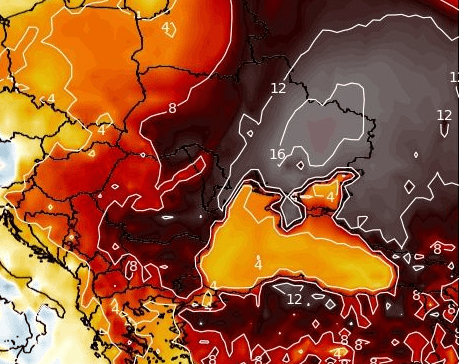 Expected temperature anomalies above the region on 4.-6. November 2021 /wxcharts.com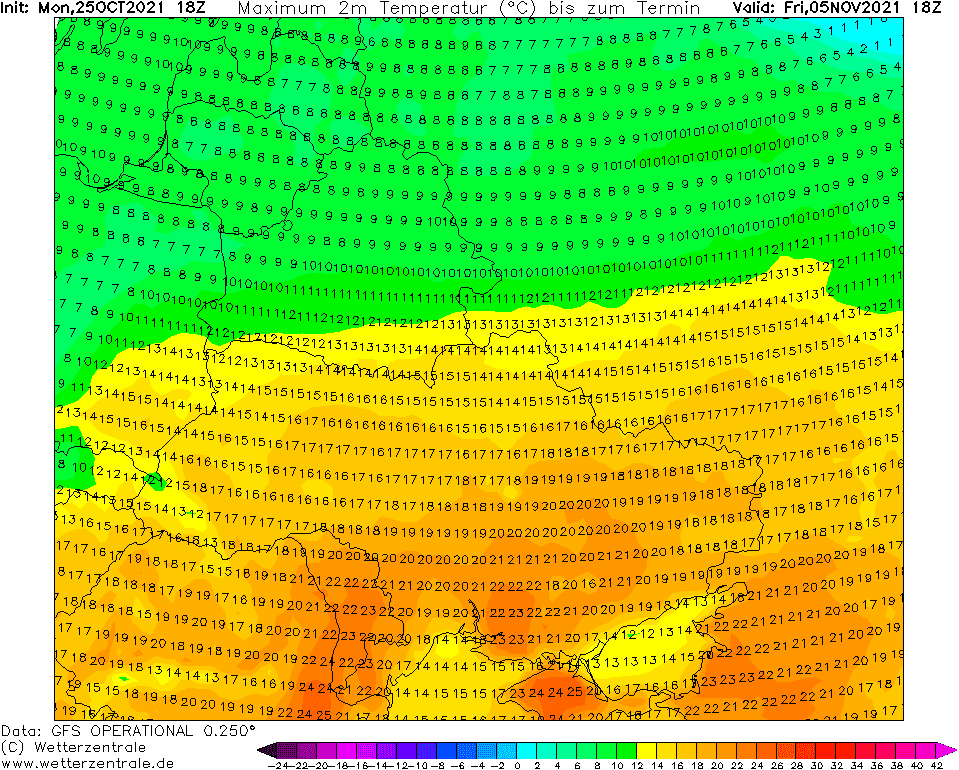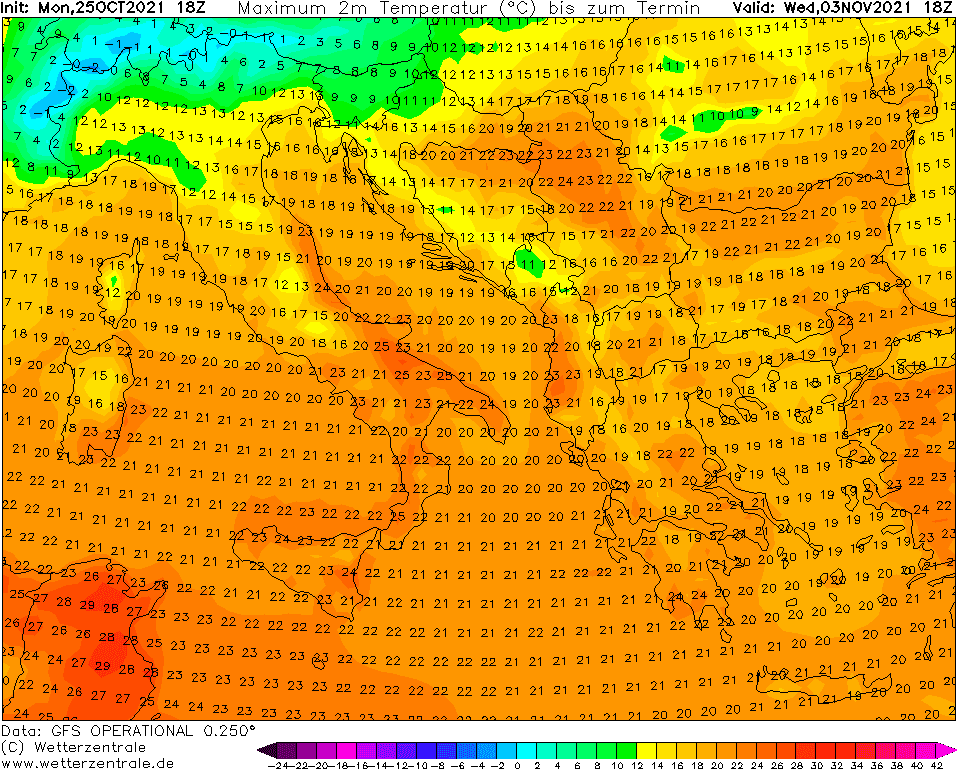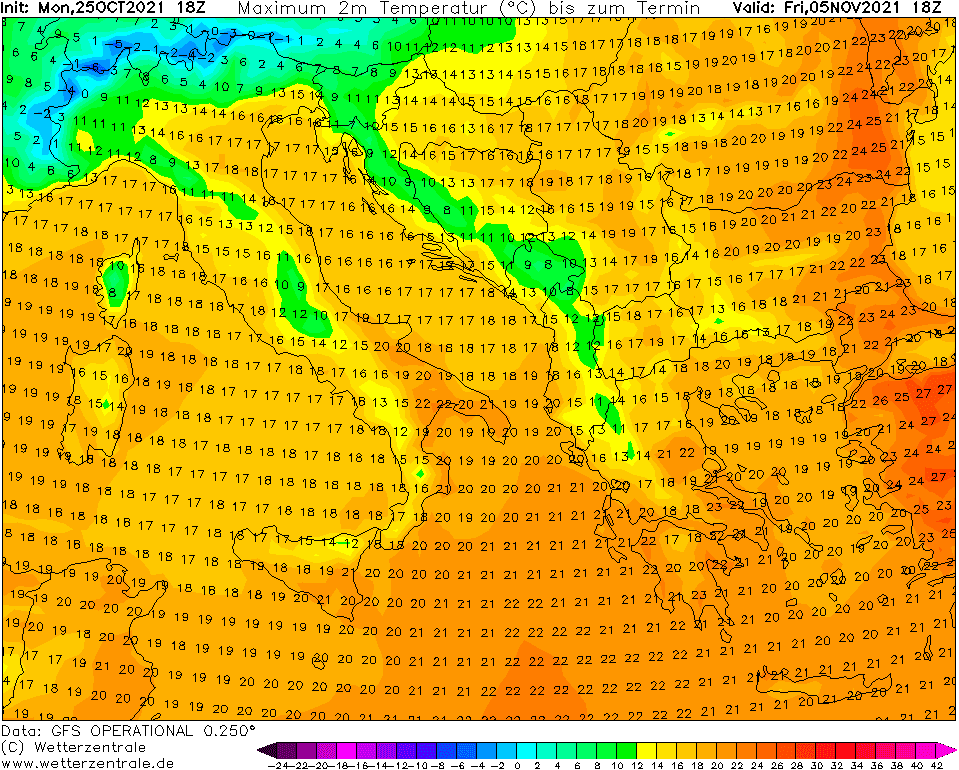 Source: wetterzentrale.de