Although the first 2 November weeks will be in Europe anomalously warm and temperatures in continental parts in interval +20/+25°C are still possible /https://apps.ecmwf.int/webapps/opencharts/products/extended-anomaly-t?base_time=202110210000&projection=opencharts_europe&valid_time=202111010000; https://mkweather.com/november-brings-an-abnormal-heatwave-france-30c-germany-25c-the-uk-23c/; https://mkweather.com/november-brings-summer-weather-20-25c-in-continental-europe-and-25-30c-in-the-mediterranean//, the second half of November 2021 promises an early arrival of the winter season!
Mainly in basins and valleys and eastern and northern parts of Europe, but regionally in western or southern Europe, too, the gradual Arctic and Siberian cold blasts are between 15.-30. November forecasted.
While in European Russia, temperatures should drop up to -30°C and severe frosts are forecasted in Svalbard or Scandinavia, in Eastern Europe, the Baltic region, Central Europe and Balkan should appear mainly in basins and valleys the first winter periods with persistent snowing situations, with possible frosts up to -10°C, gradually -15°C and later possibly -20°C in frost valleys.
An arrival of low geopotential above Europe, with significant cooldown from north to the south and from west to the east is from materials below evident.
It should be mostly around 0°C with mixed precipitation in lowlands and warmer basins, but in higher situated basins and valleys, near cumulated snow cover and subsequent clear nights, around the ned of November 2021, severe frosts up to -20°C (or in early December 2021) won´t be according to Mkweather estimates really fully excluded.
The first ice days, with maximum temperatures below 0°C will be in colder basins and valleys possible, in central-European metropolitan cities should be measured maximum temperatures around +5°C, in large cities in western Europe maximally +10°C during a long period.
Frosts and snowing at the night or morning hours of course should appear in warmer regions of Europe, too.
This is the only orientational outlook for the second half of November 2021 and early December 2021 – Mkweather will be long-term forecasts update many times, yet.
The trend is however clear – while at the start of November, temperatures above +20°C should appear in parts of continental Europe, at the end of the month, famous frost valleys with snow cover should attack the first -20°C of the season. Frosts -5/-10°C in some metropolitan cities in continental Europe aren´t fully excluded during the peaking of the Arctic cold period, too.
This forecast agrees with our predictions about the early arrival of Winter 2021/2022 in Europe /https://mkweather.com/winter-2021-2022-forecast-for-europe-early-extreme-arctic-and-siberian-blasts-and-blizzards-late-dry-and-very-warm-conditions/; https://mkweather.com/winter-2021-2022-forecast-extreme-frosts-in-eurasia-in-december-in-north-america-in-february-early-canadian-stratospheric-warming-ne-pacific-blob-la-nina-qbo-and-shift-from-nao-to-nao-such-le/; https://mkweather.com/winter-2021-2022-forecast-a-peak-near-nao-already-in-december-ne-pacific-warm-blob-nao-and-early-spring-in-february-north-america-oppositely-warm-start-cold-end-of-winter// – although it will have far from the absolute peak of all-season, some lovers of winter conditions should be in expectations during the next weeks, already.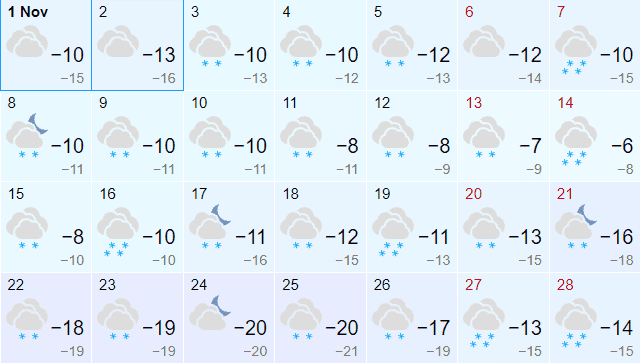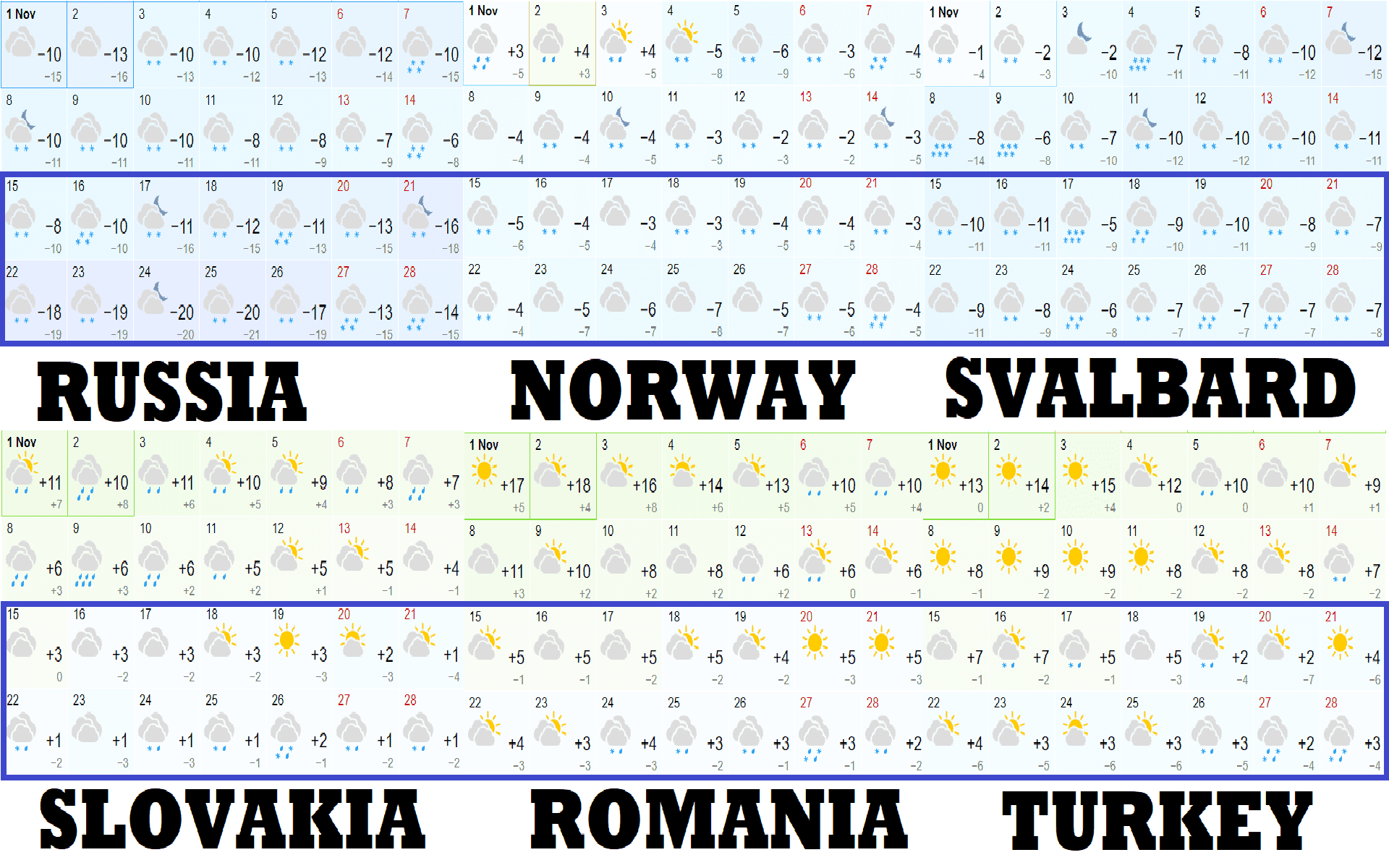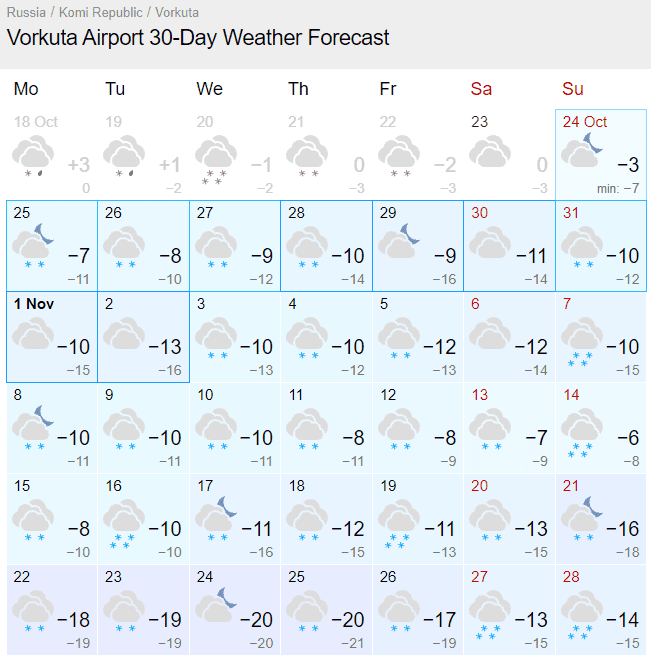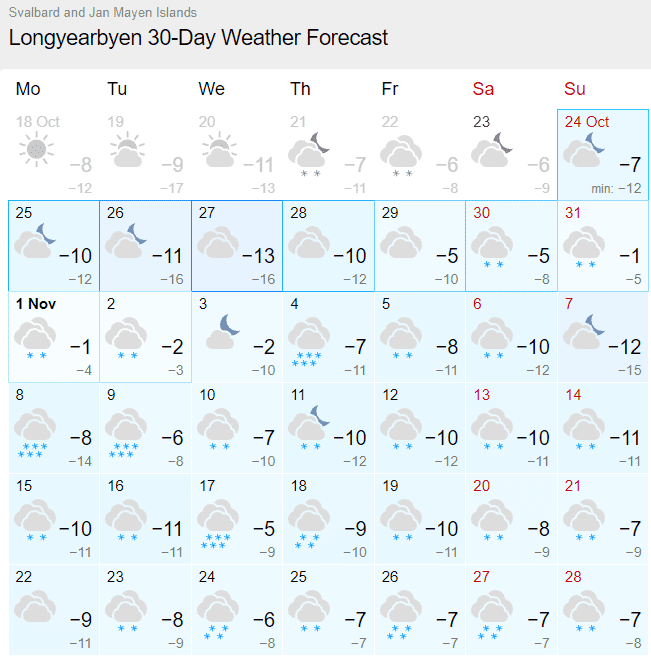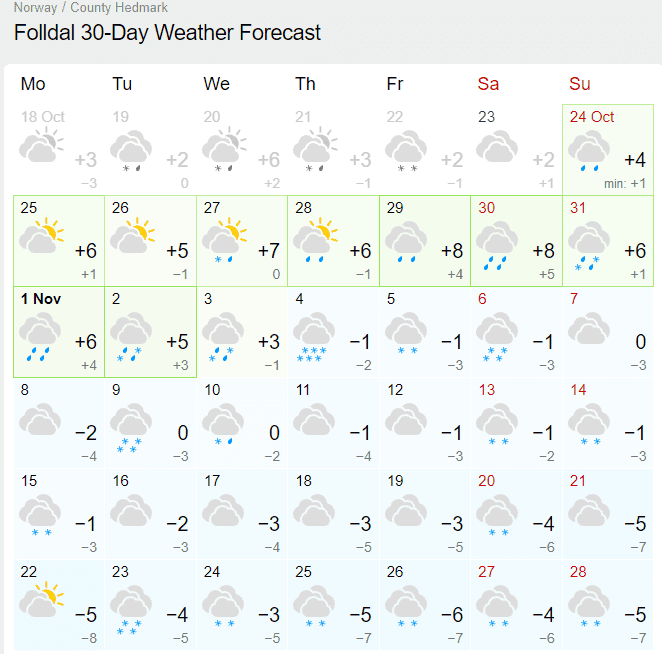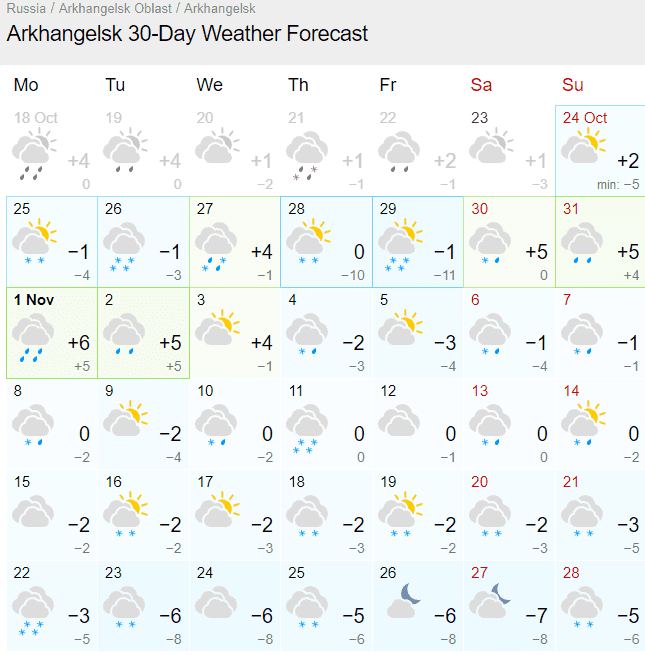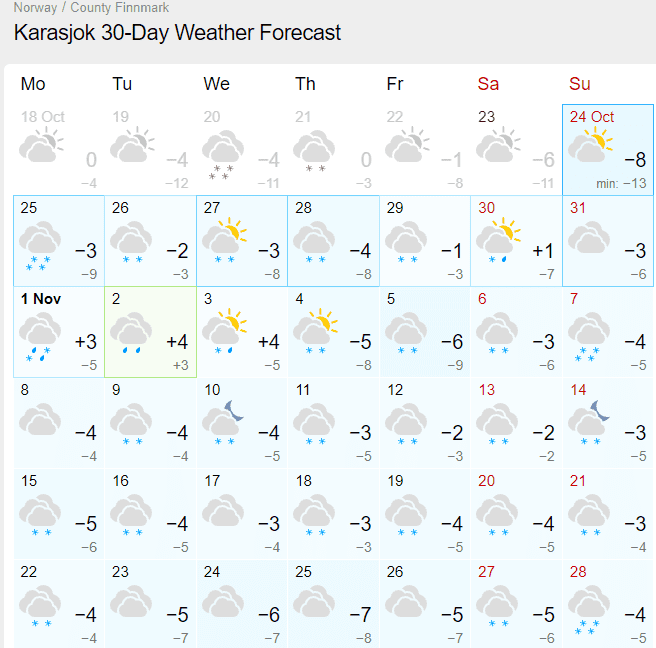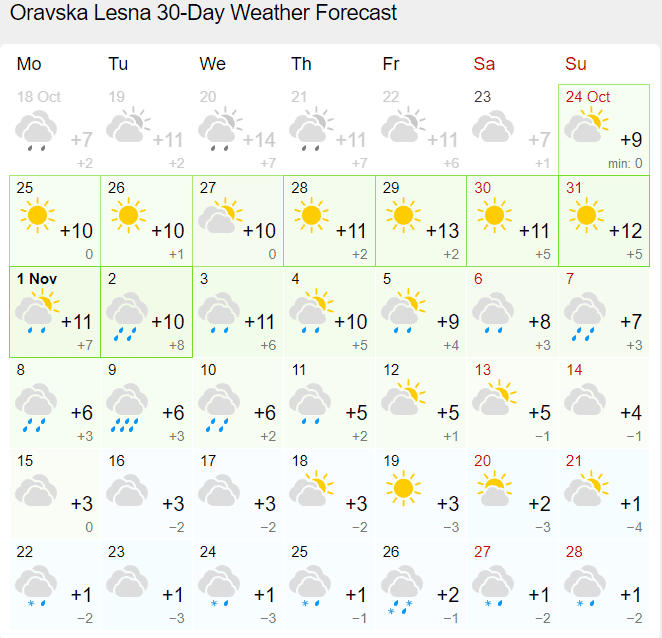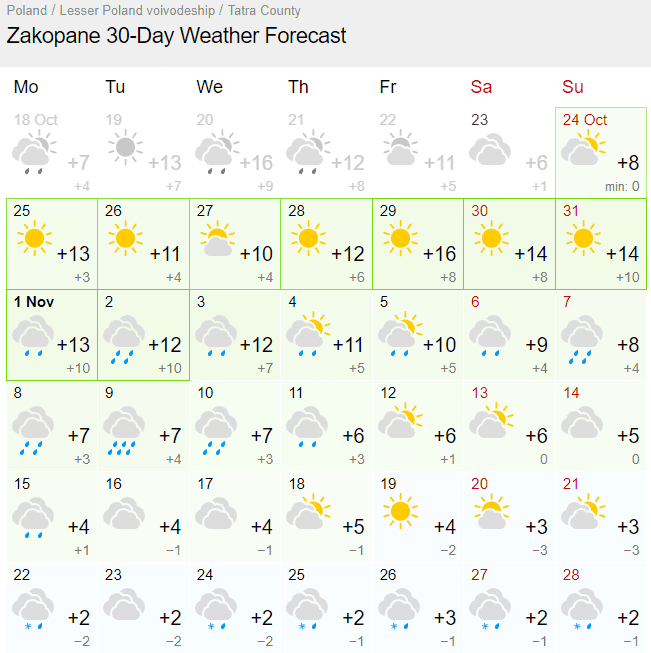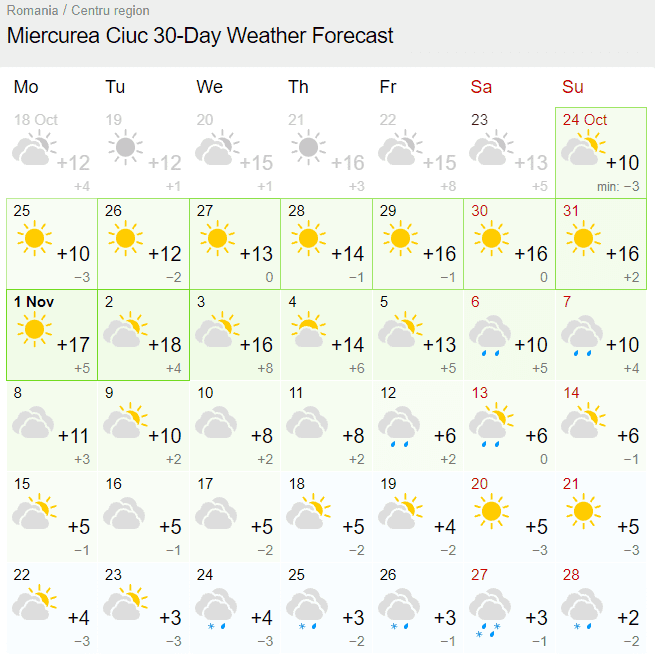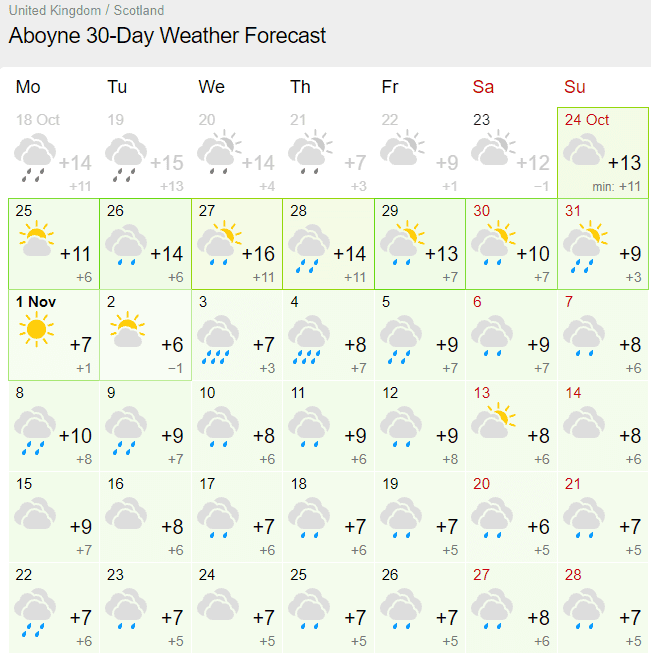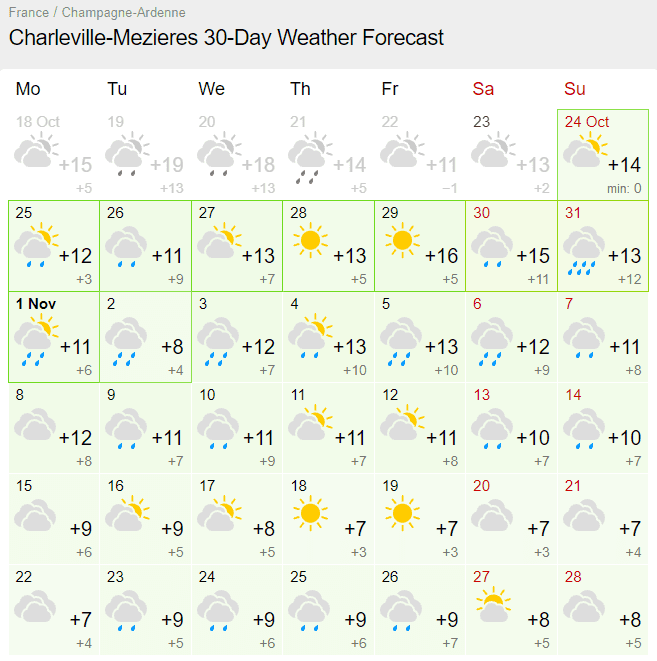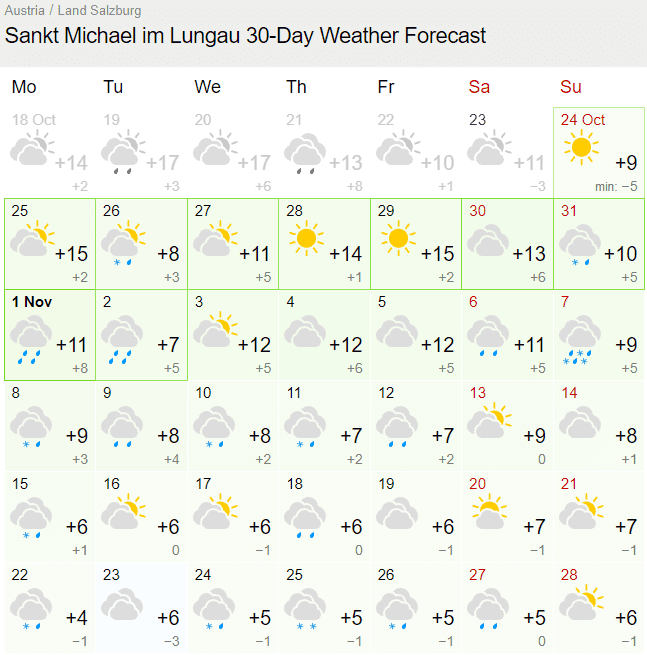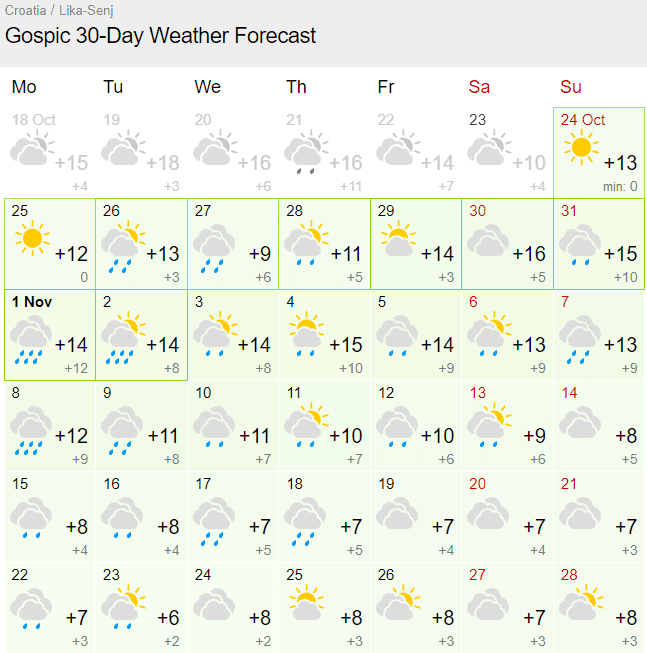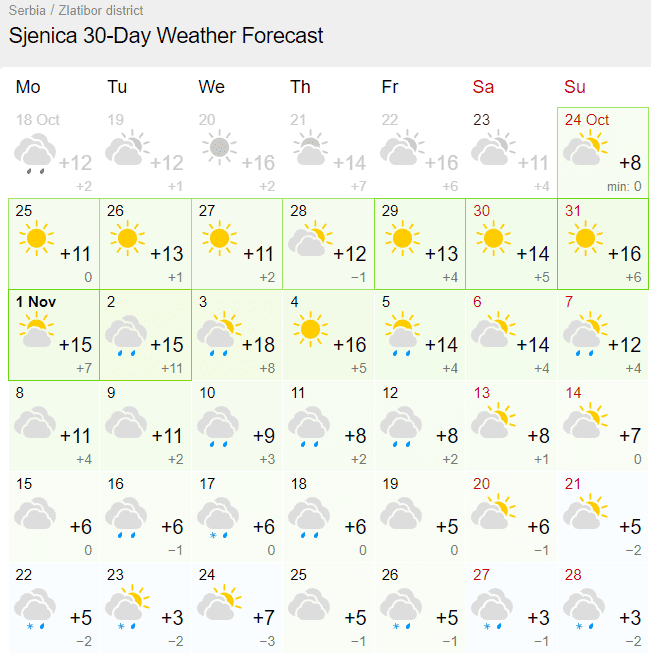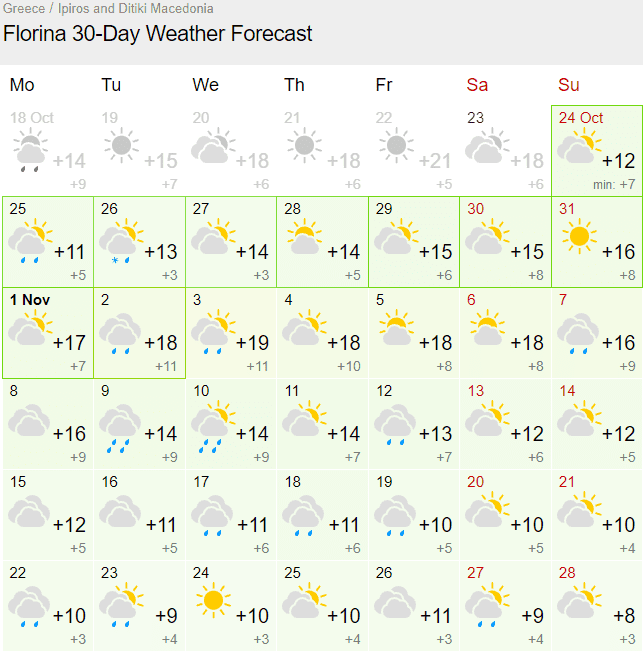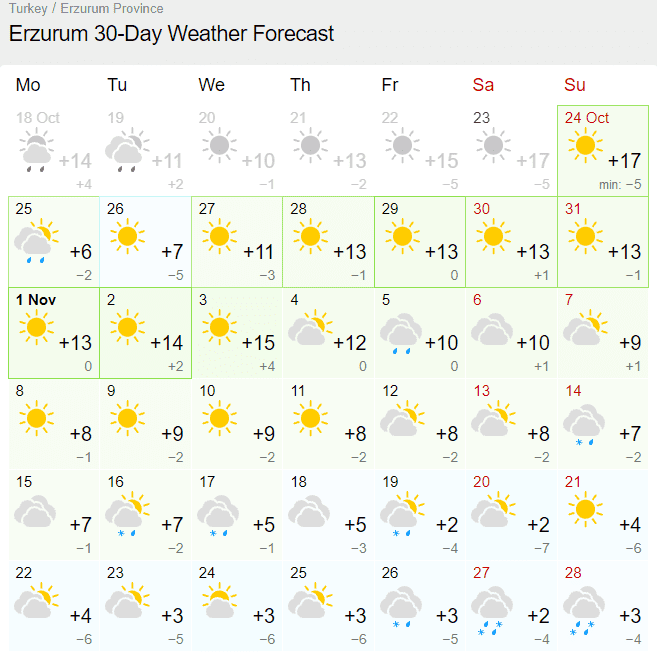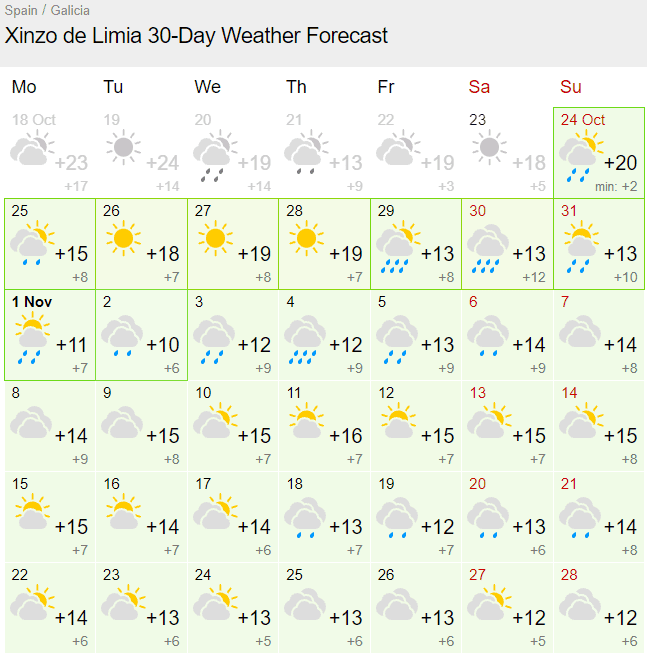 Source: gismeteo.com /https://www.gismeteo.com/weather-vorkuta-12972/month//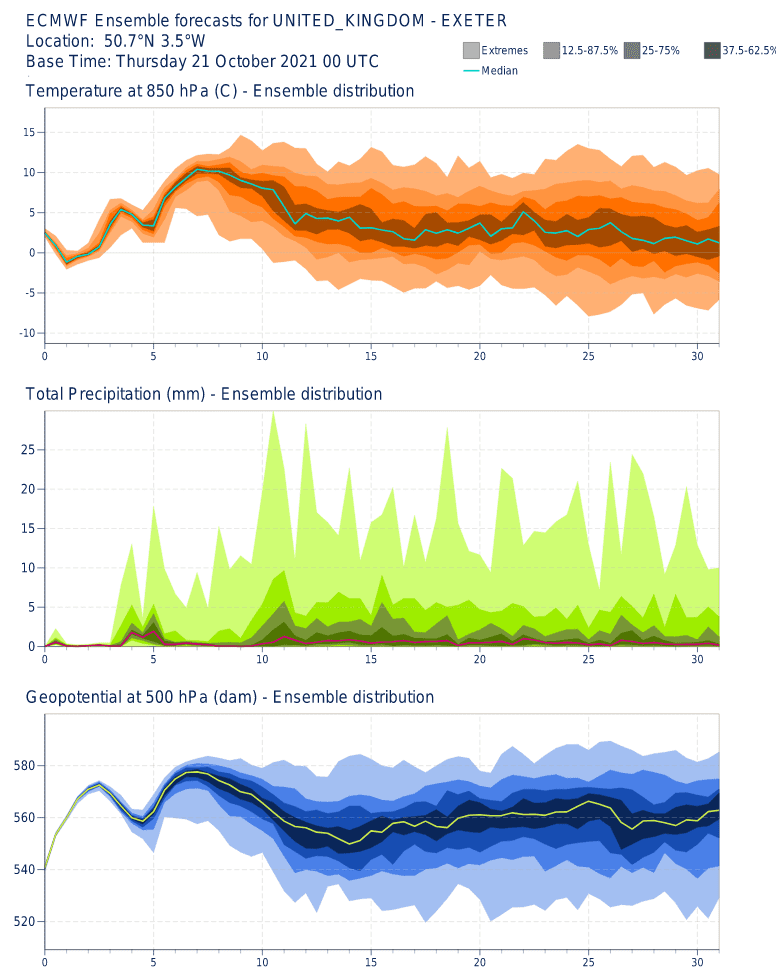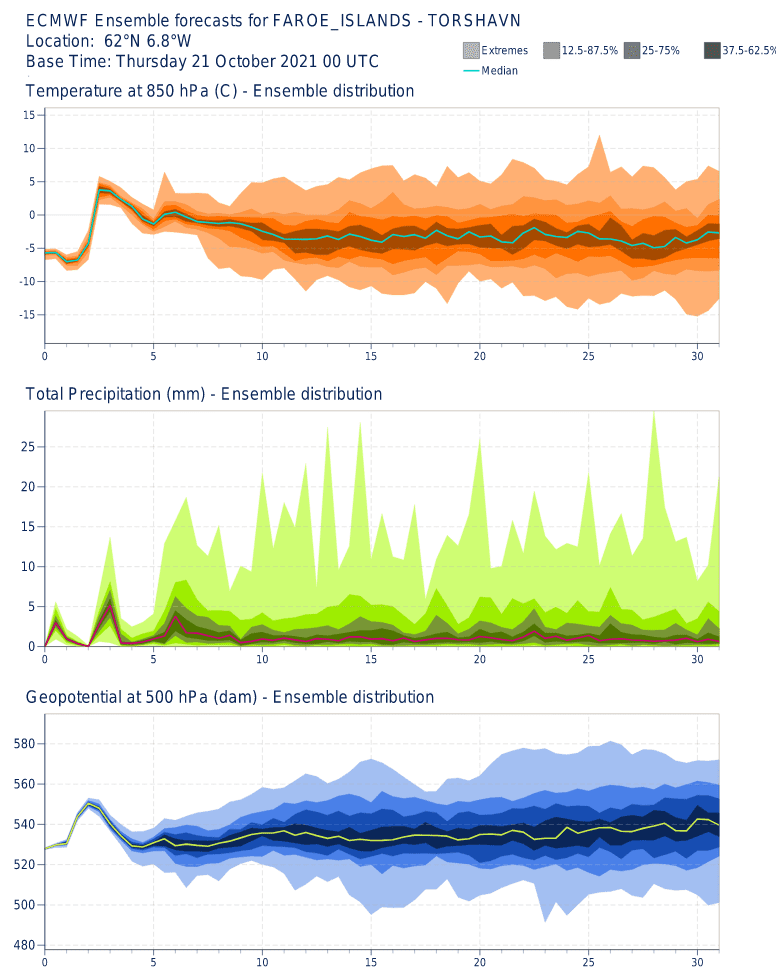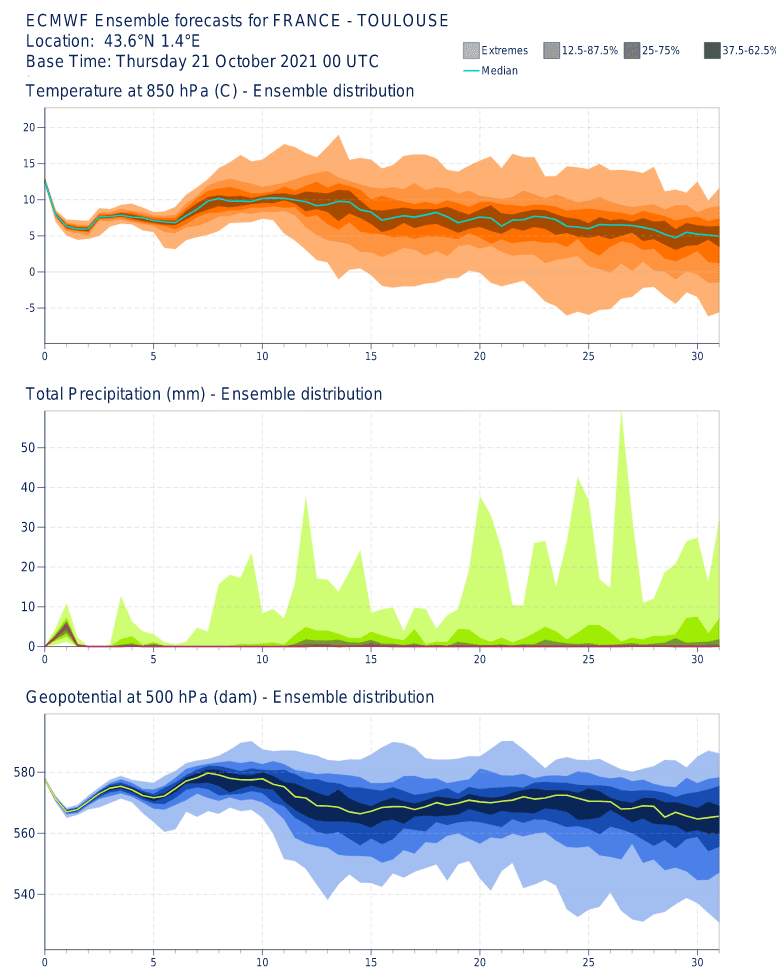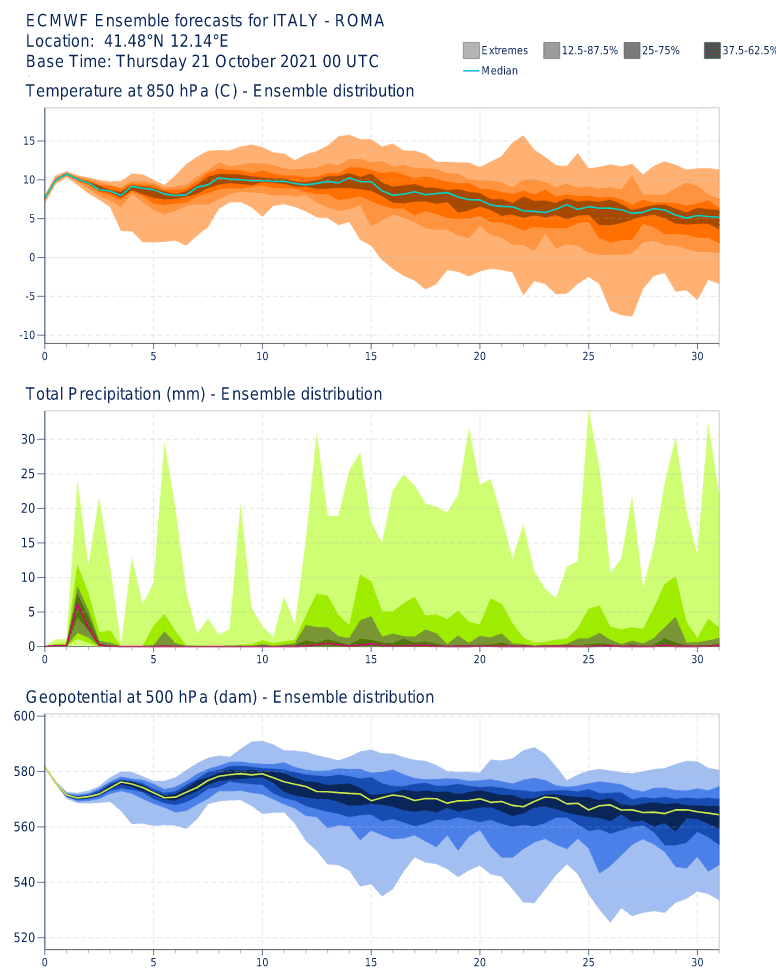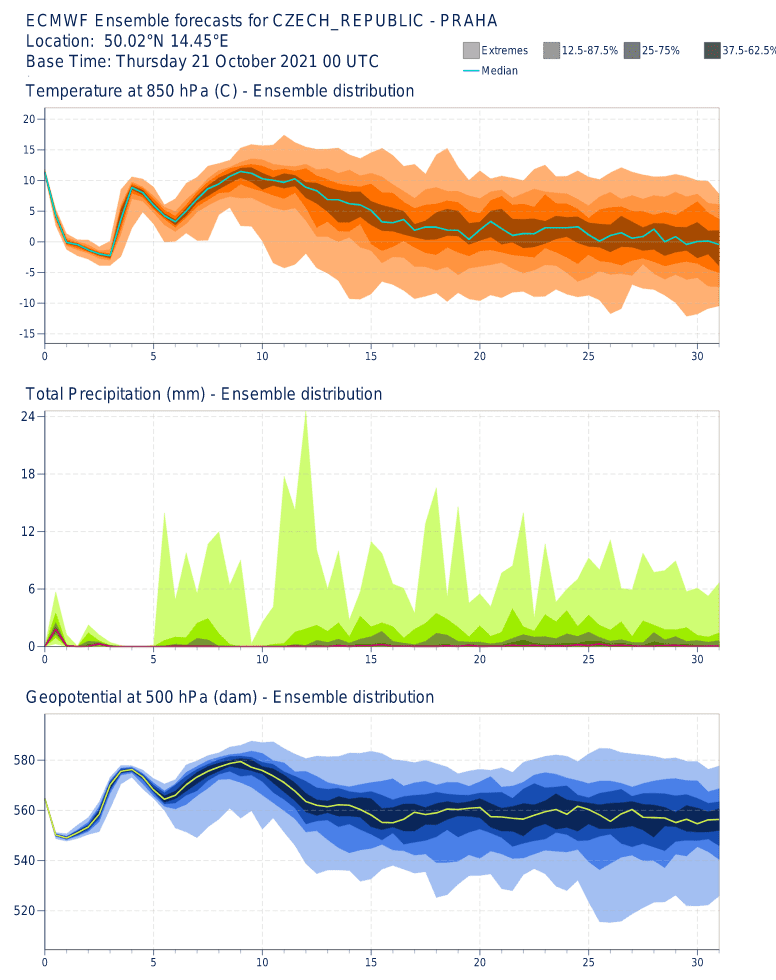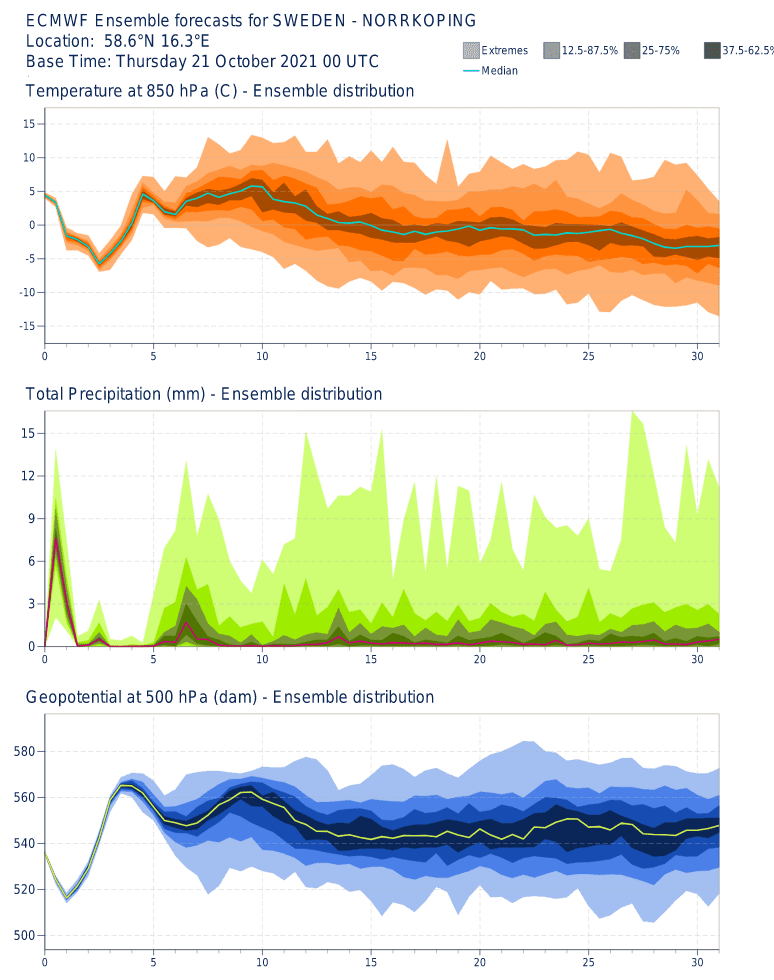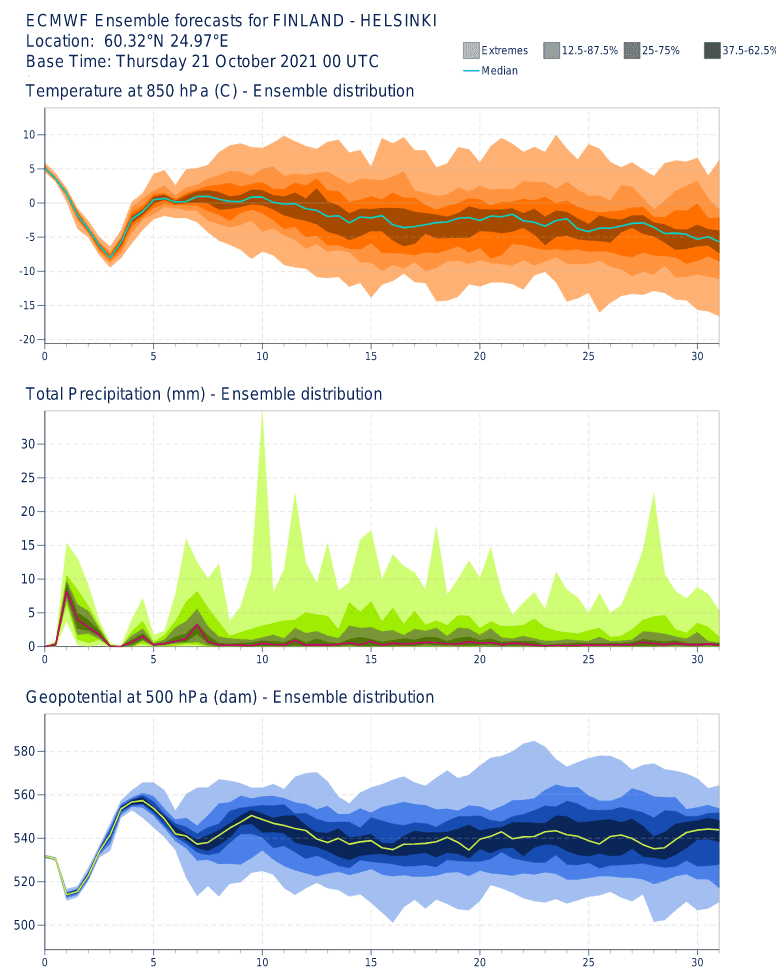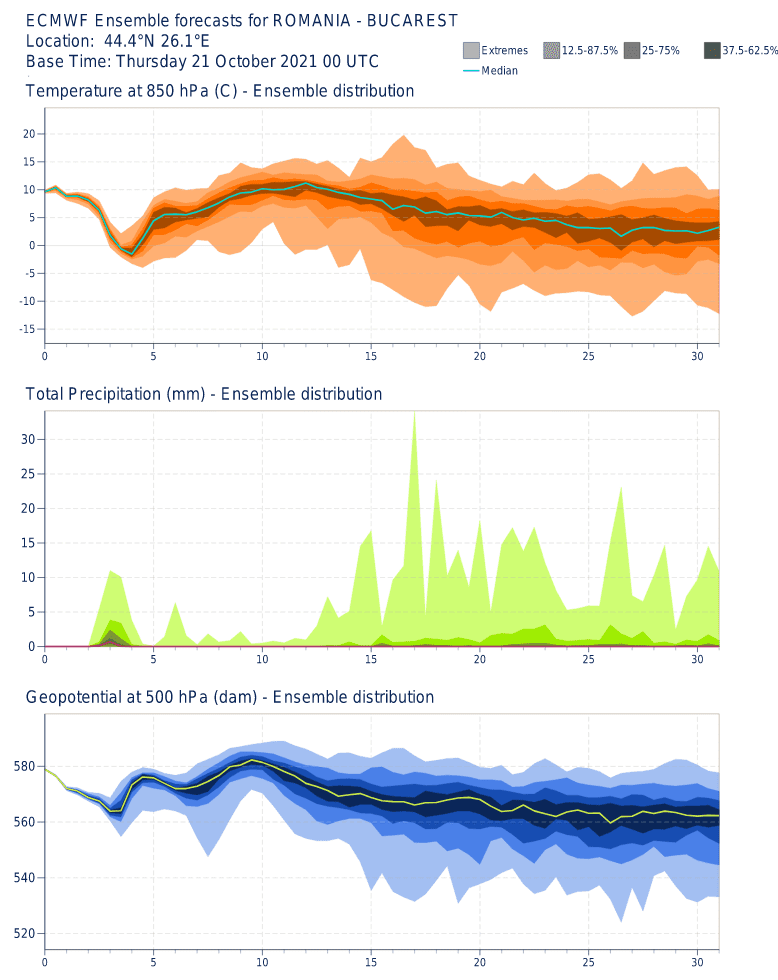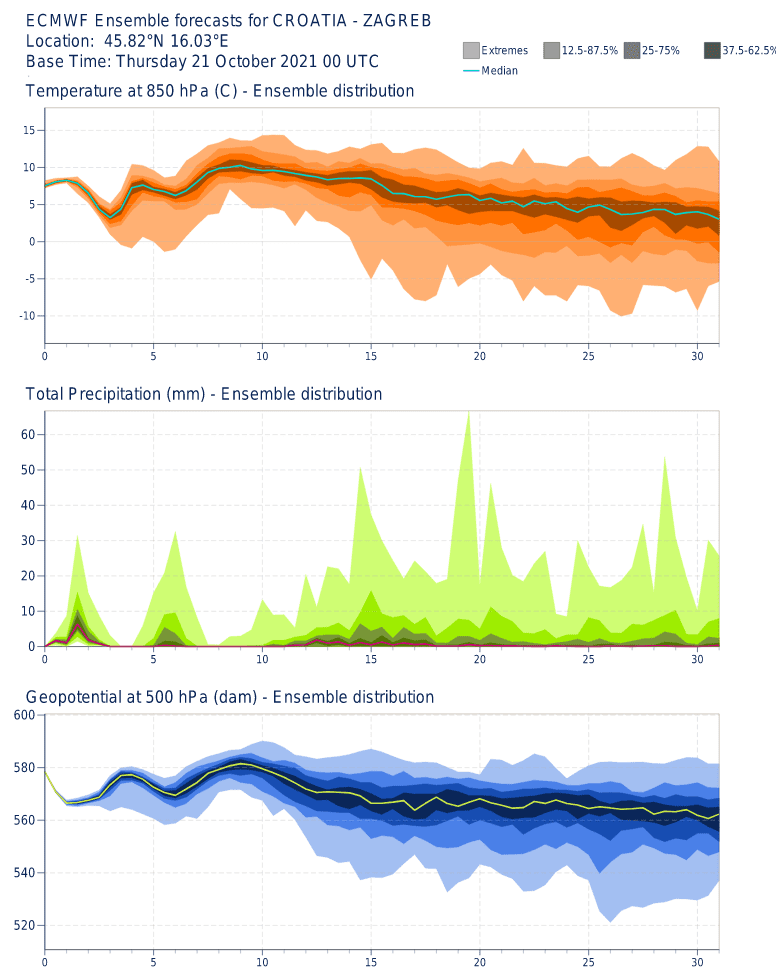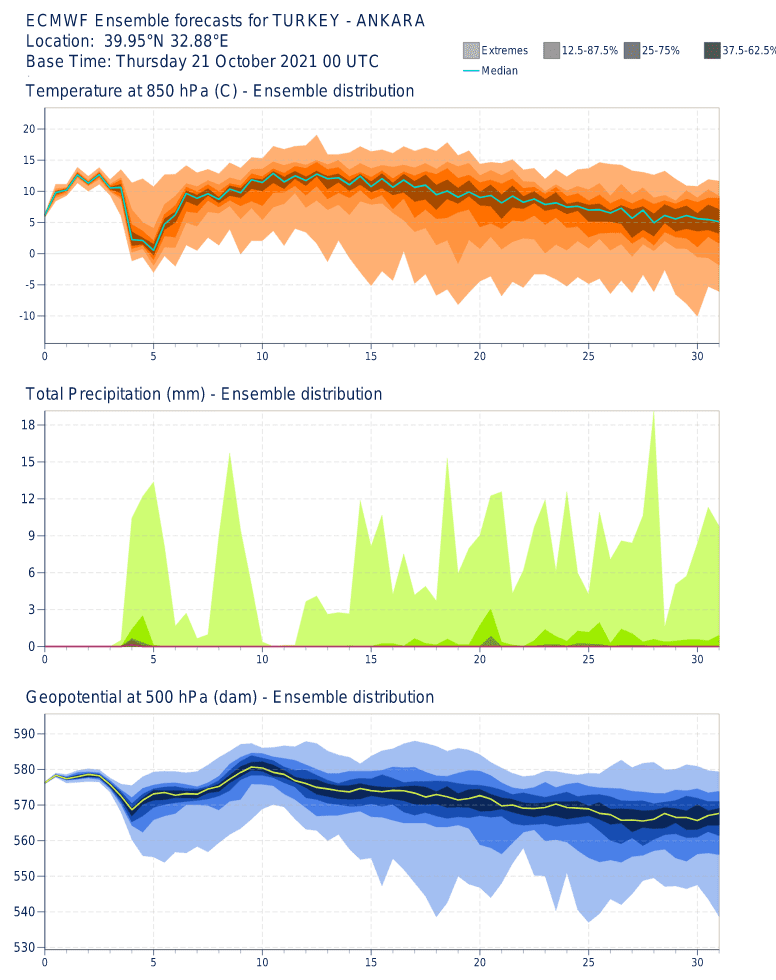 (Visited 667 times, 1 visits today)