November heatwave hits Europe: Germany +25°C, France +30°C, Spain +33°C!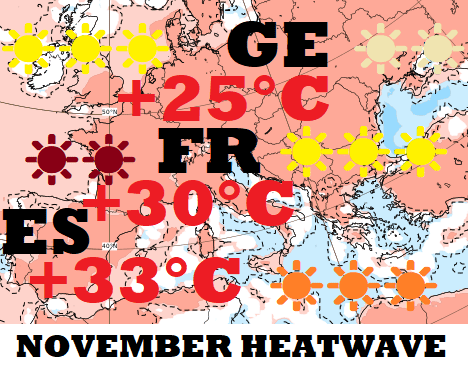 About the arrival of extremely hot late Indian summer, we were informed in a series of articles before /https://mkweather.com/november-brings-an-abnormal-heatwave-france-30c-germany-25c-the-uk-23c/; https://mkweather.com/november-brings-summer-weather-20-25c-in-continental-europe-and-25-30c-in-the-mediterranean/; https://mkweather.com/november-should-start-with-summer-weather-record-temperatures-25c-in-continental-europe-are-possible/ /
It´s 24. October, approximately a week before a peaking of an anomalous heatwave and GFS is abnormally hot outputs still confirming!
National maximum temperatures should be even higher than values on forecast maps, around 2-3°C, therefore central Europe should experience with hot November summer day (above +25,0°C) regionally, while France, Spain, and Portugal will report hot tropical days (above +30,0°C).
A maximum temperature in Spain and Portugal will reach up to +33°C.
Southwestern France should report +30°C and large parts of France will report the summer day above +25°C.
Summer +25°C is forecasted for north-central parts of Germany, including Frankfurt and Berlin region.
All countries of Central Europe and England will report a national maximum in interval +20/+25°C.
In Italy, +30°C is possible, the coast of Western Balkan should report +28°C and continental Balkan and southern Ukraine +20/+25°C.
Summer and tropical temperatures hit warmer parts of Turkey, too, southern Scandinavia should report around +18°C, Denmark above +20°C.
Temperatures like these are in November in Europe extremely rare and all-time temperature records are highly probable and will be under a big Mkweather watch.
If you like hot Indian summer, we recommend you to use early November 2021 days for outdoor activities, before a possible severe cooldown with snowing and frosts between 15.-30. November 2021 /https://mkweather.com/we-will-see-20c-in-november-in-europe-long-term-forecasts-promise-the-arrival-of-winter-2021-2022-in-the-second-half-of-november-snow-and-severe-frosts-are-possible// and subsequent possible extreme start of Winter 2021/2022 /https://mkweather.com/winter-2021-2022-forecast-for-europe-early-extreme-arctic-and-siberian-blasts-and-blizzards-late-dry-and-very-warm-conditions/; https://mkweather.com/winter-2021-2022-forecast-extreme-frosts-in-eurasia-in-december-in-north-america-in-february-early-canadian-stratospheric-warming-ne-pacific-blob-la-nina-qbo-and-shift-from-nao-to-nao-such-le/; https://mkweather.com/winter-2021-2022-forecast-a-peak-near-nao-already-in-december-ne-pacific-warm-blob-nao-and-early-spring-in-february-north-america-oppositely-warm-start-cold-end-of-winter//.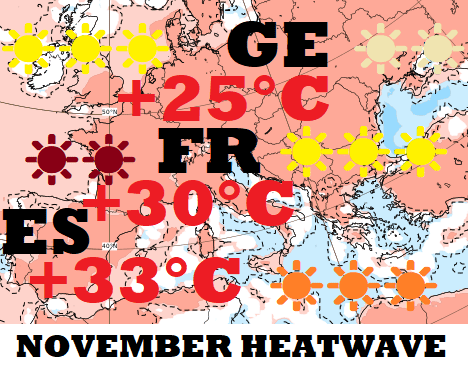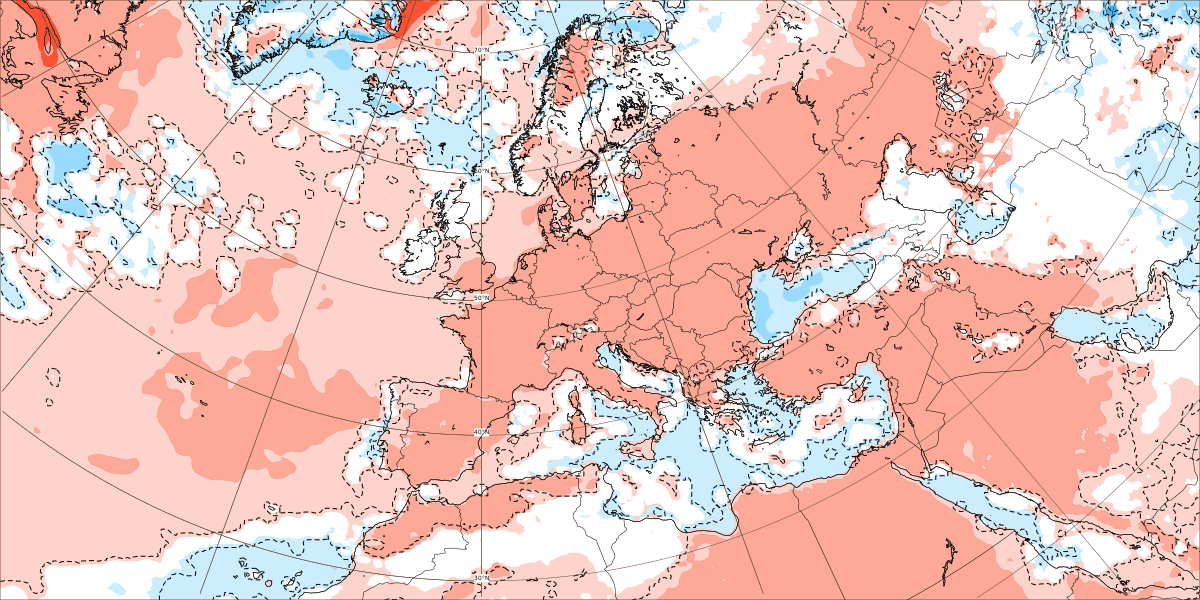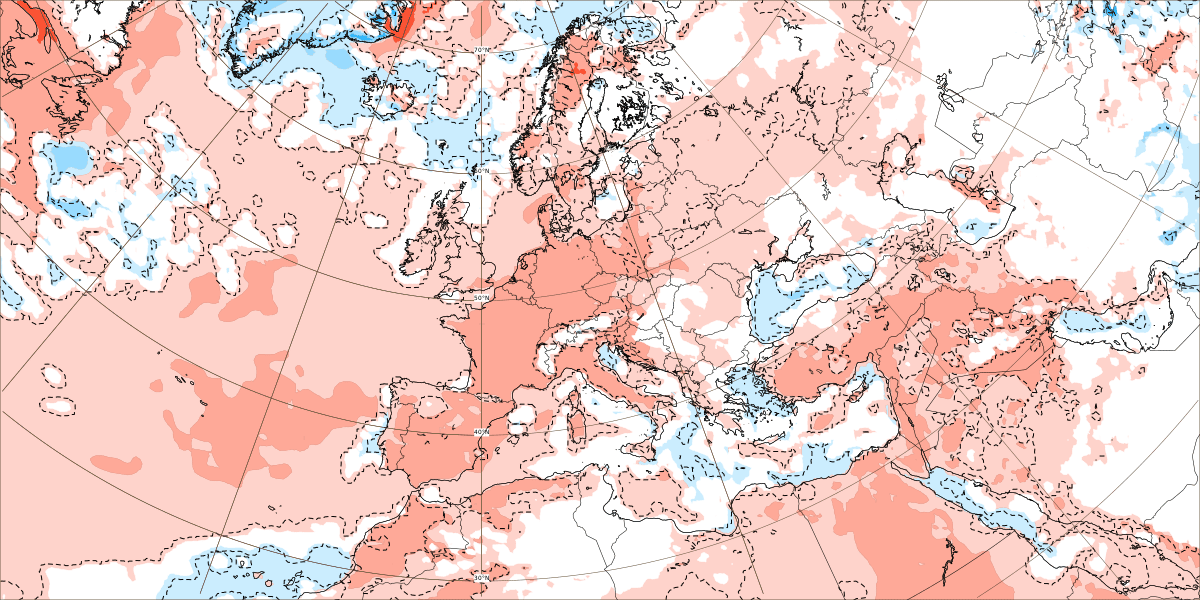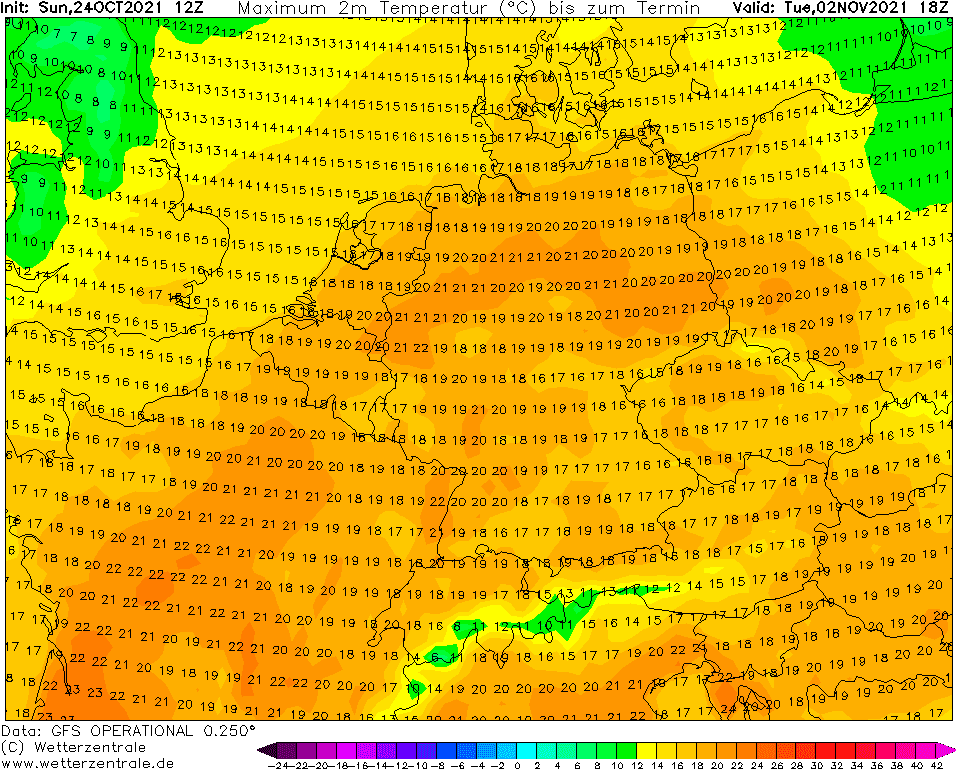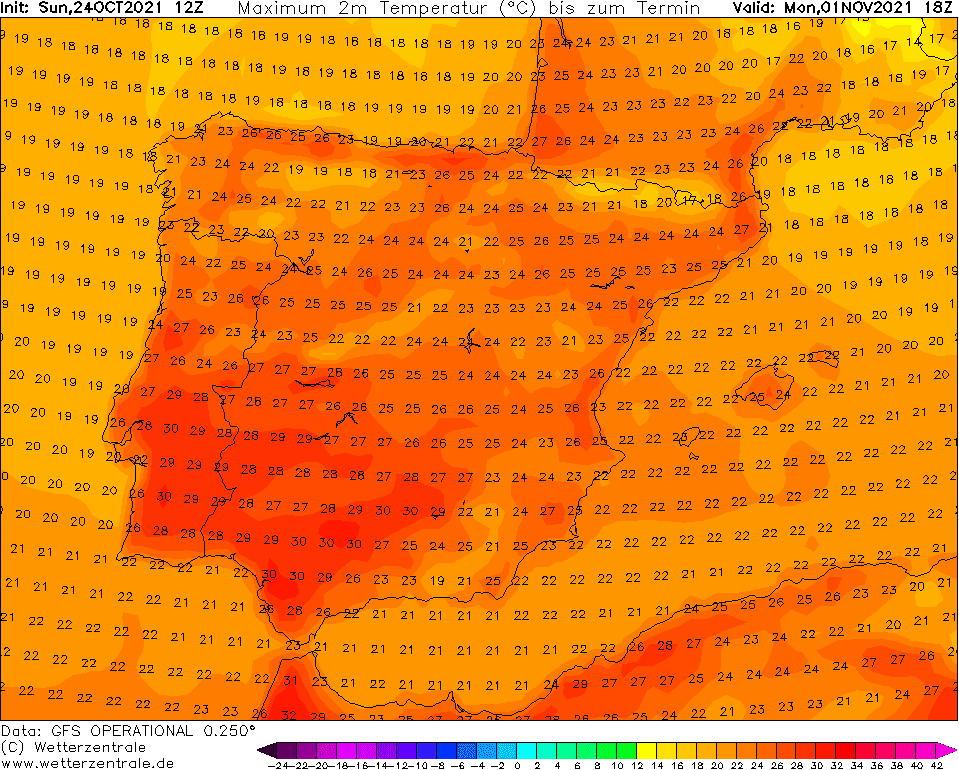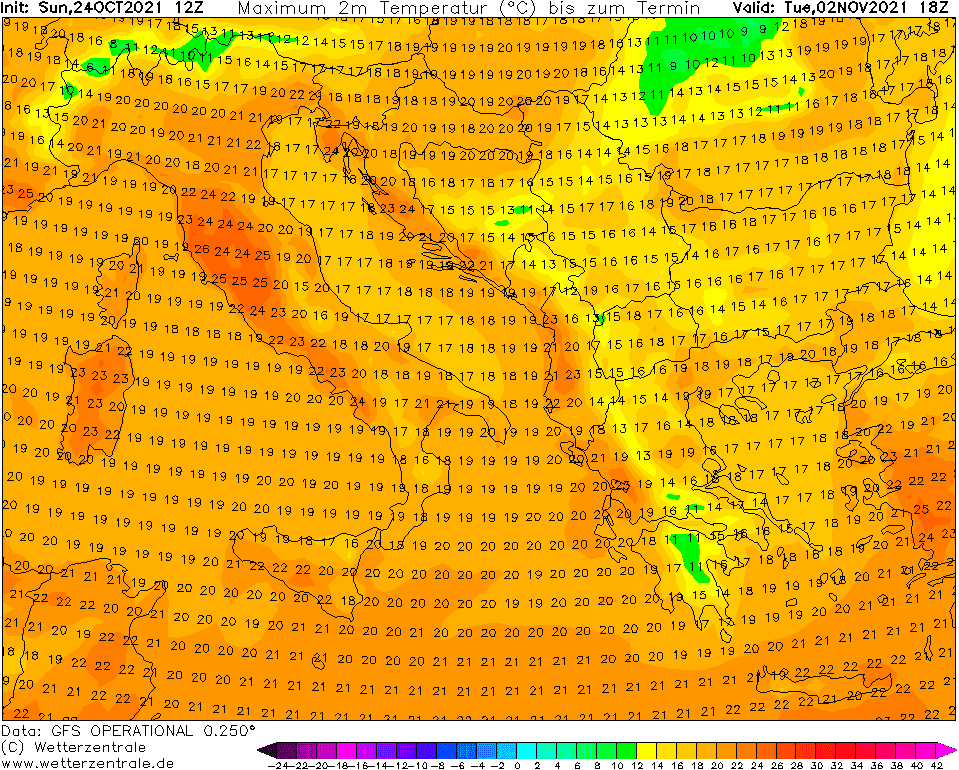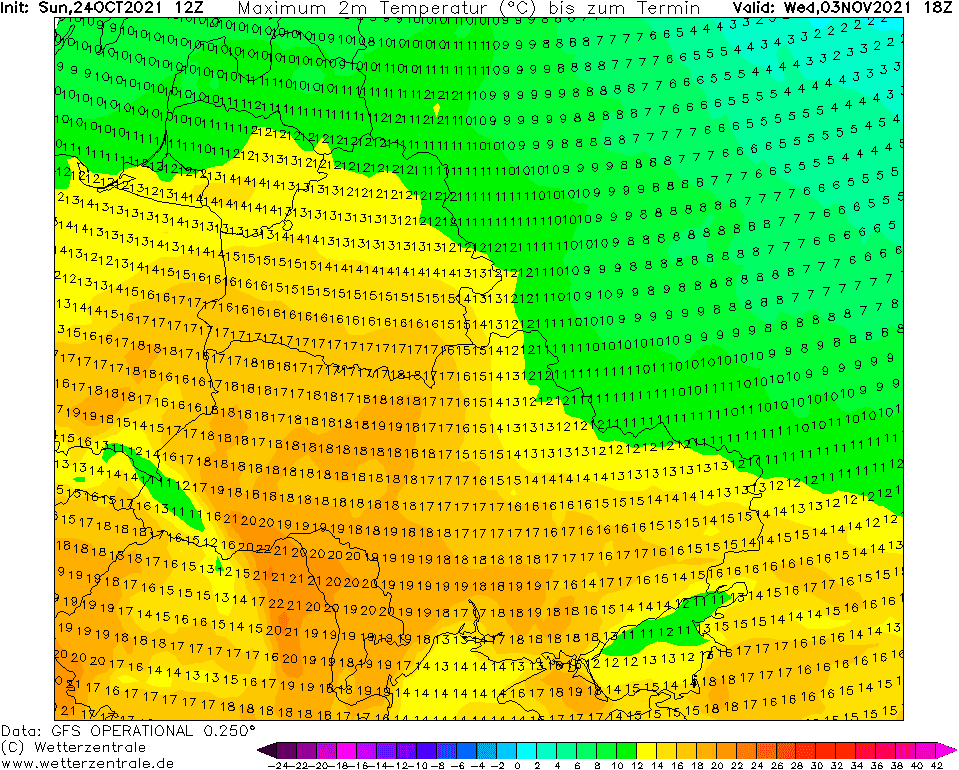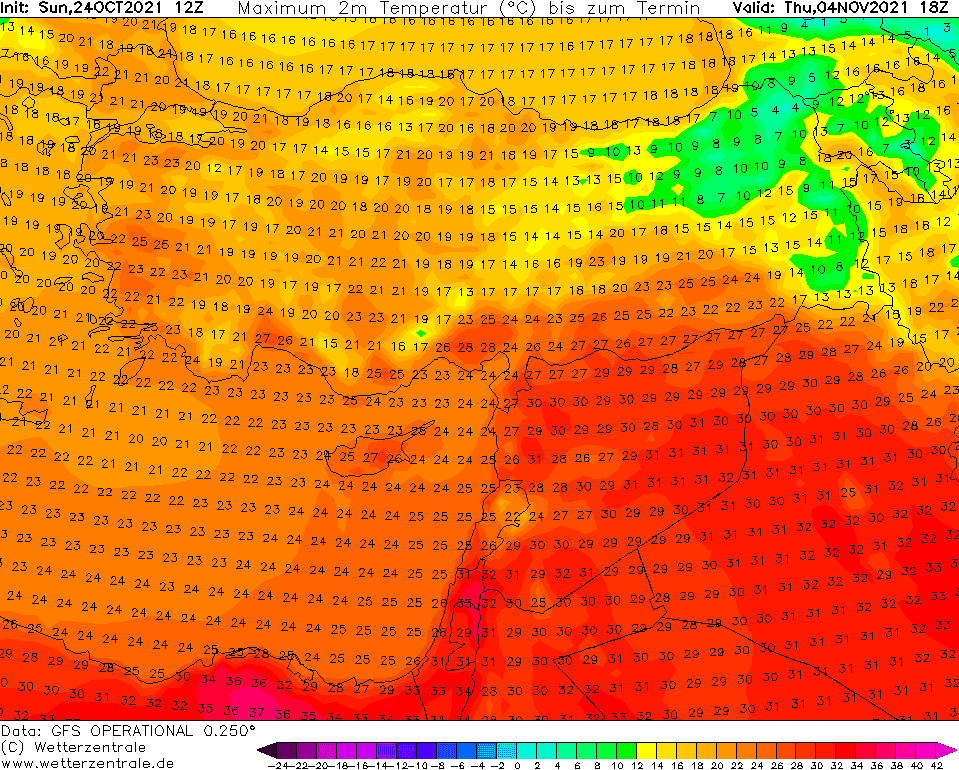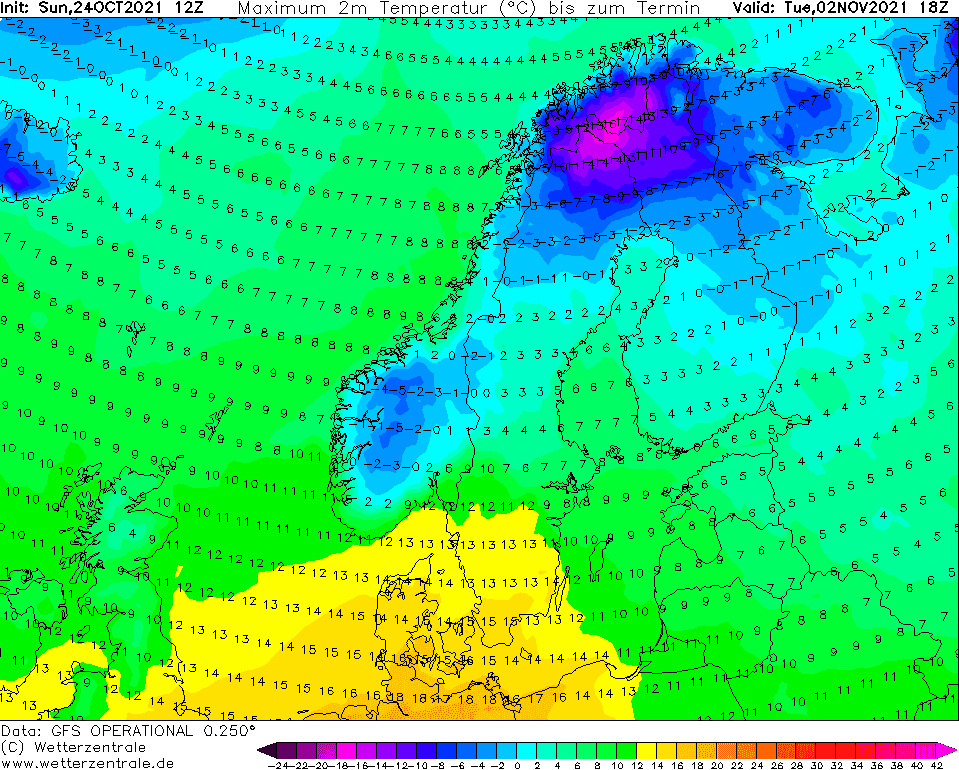 Source. wetterzentrale.de