AO+ will bring spring weather in the USA at the end of February and in March 2022 (ECMWF 6-week forecast until 21.3.2022)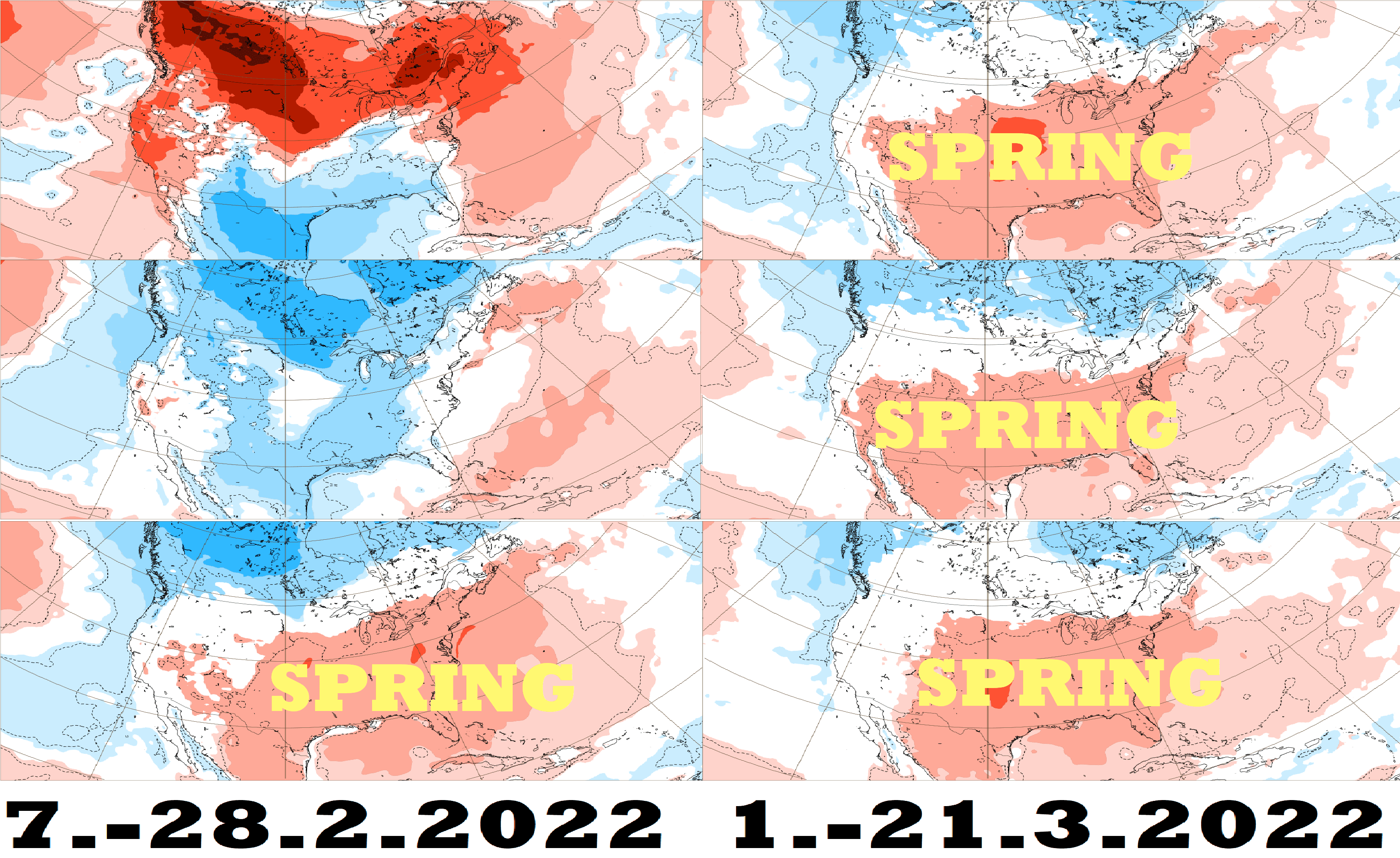 In the last articles, we have announced AO+ / NAO+ regimes for the Northern Hemisphere, especially the Euro-Atlantic region, North America, and North Africa /https://mkweather.com/will-bring-early-april-2022-extreme-frosts-in-europe-and-damage-to-harvest-there-are-the-first-signals/; https://mkweather.com/43-as-an-estimated-ratio-of-days-with-leading-nao-versus-blocking-pattern-until-20-march-2022-in-europe//.
These forecasts were confirmed by a 6-week ECMWF forecast for Europe until 21. March 2022 /https://mkweather.com/ecmwf-6-week-forecast-for-europe-until-21-march-2022-a-widespread-drought// and in this article, we will confirm the AO+ pattern for large parts of the US at the end of February and during almost all March 2022.
The main sign of coming AO+ should be very warm temperature anomalies across the USA, especially in all southern and eastern half.
Composites from the first link above suggested effects of AO+ until early April 2022, when it should be replaced by destabilization of a polar vortex, AO- / NAO- phases, and late-season frosts, damaging harvest.
The last cold weeks should be in the USA the following 2 weeks – the 1st week in southern parts, the 2nd week almost in all territory, with a new Arctic blast.
Then, mentioned very warm anomaly, which persisted above the region in December 2021, too, is forecast to return.
Wet conditions in the raw estimate will be affecting mainly the northern half of the region, including southern Canada, while dry conditions will appear mainly above southern parts. In the Southwest, limited wildfires will be possible.
It appears, that tornadoes in Midwest will be possible mainly in the first March 2022 week.
Mexico will be mostly hot and dry, soon.
Cold air in Canada will be shifting northward and stormtrack will hit southern, populated regions of the country.
Similarly such as in Europe, with 2-3 week lag, the USA, therefore, should expect early-spring weather with the first weaker heatwaves of the season 2022.
Spring 2022 forecast for North America is available here: https://mkweather.com/spring-2022-forecast-for-north-america/.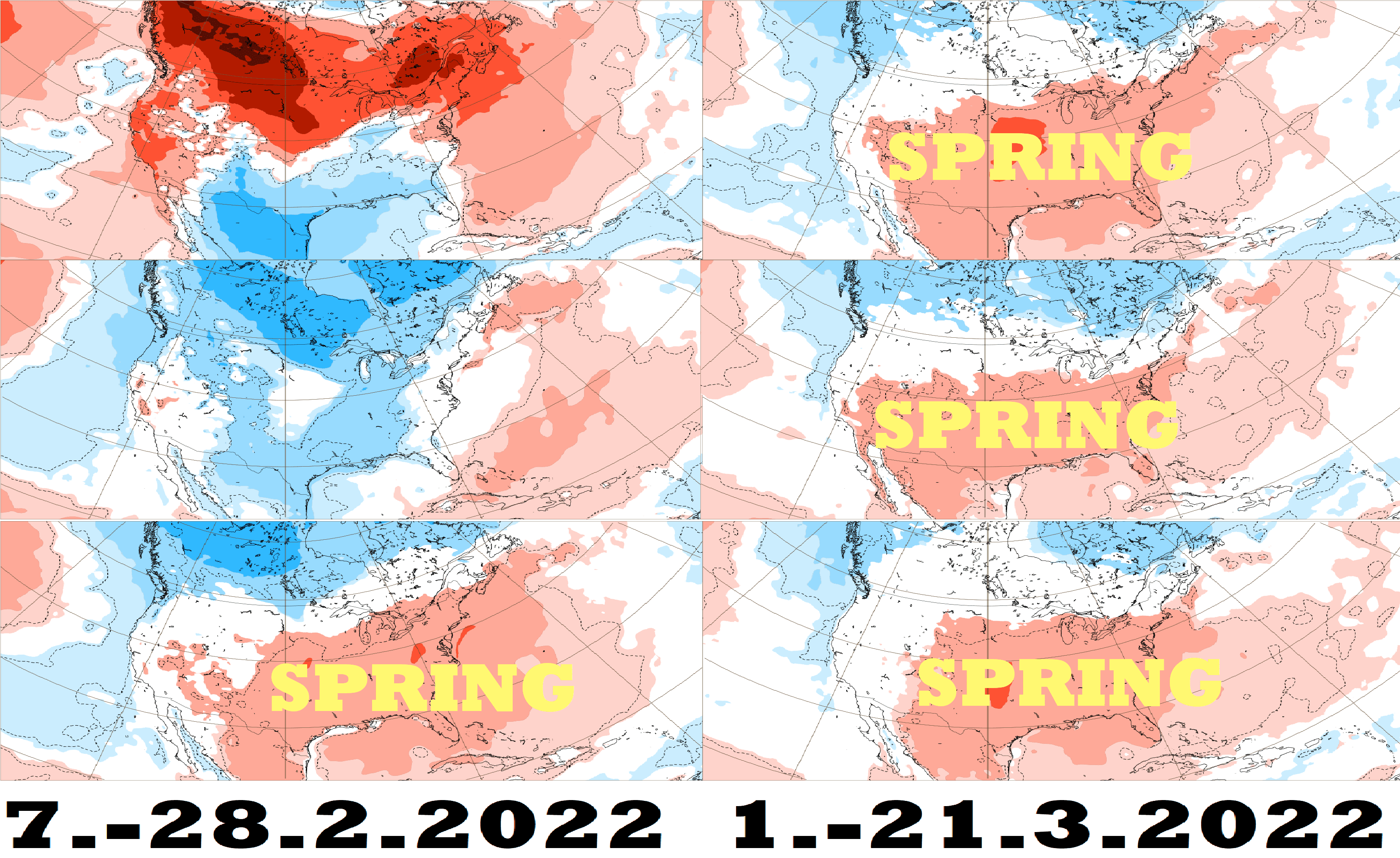 Illustration picture: ECMWF (link below)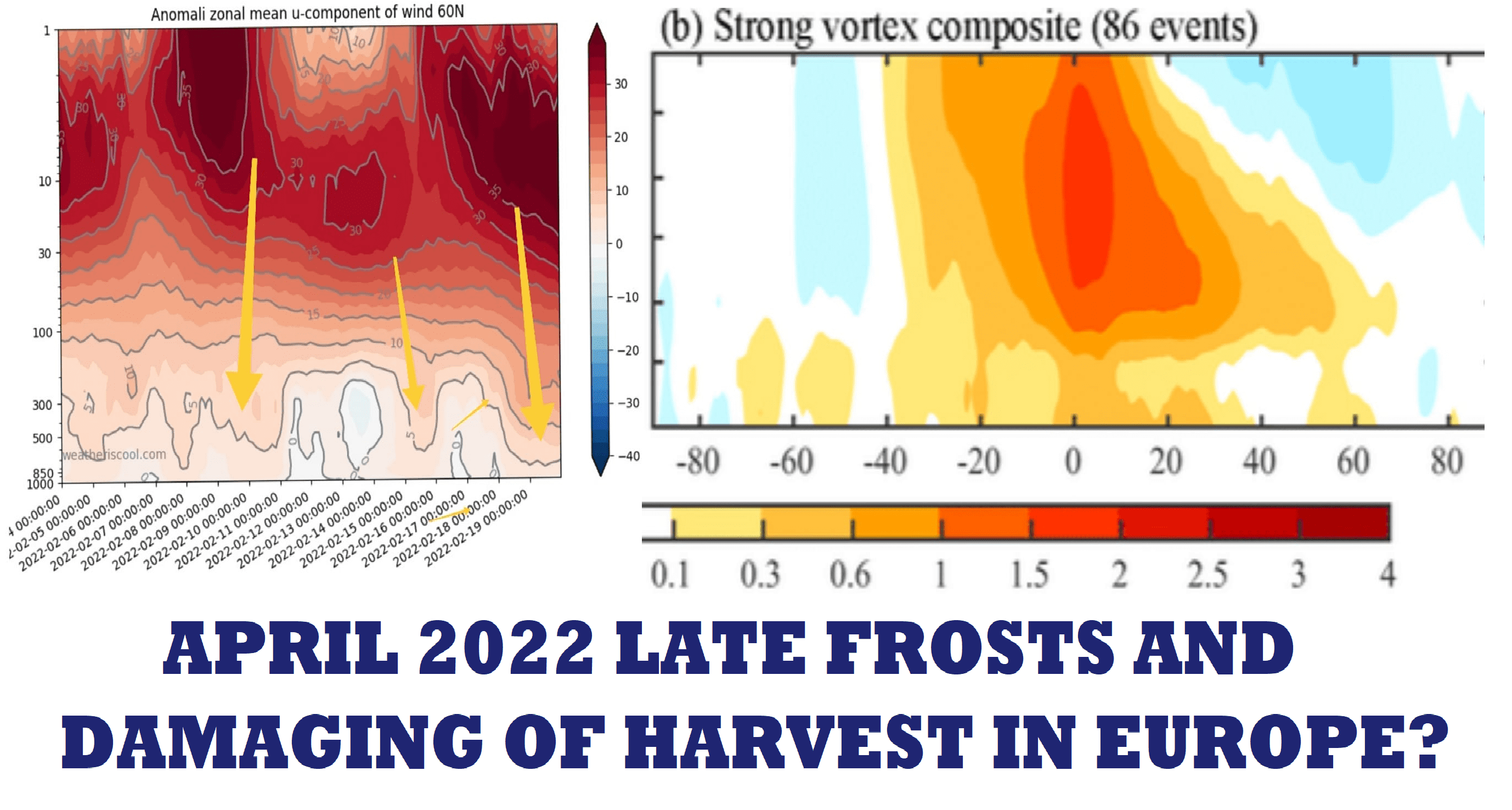 Source: https://mkweather.com/will-bring-early-april-2022-extreme-frosts-in-europe-and-damage-to-harvest-there-are-the-first-signals/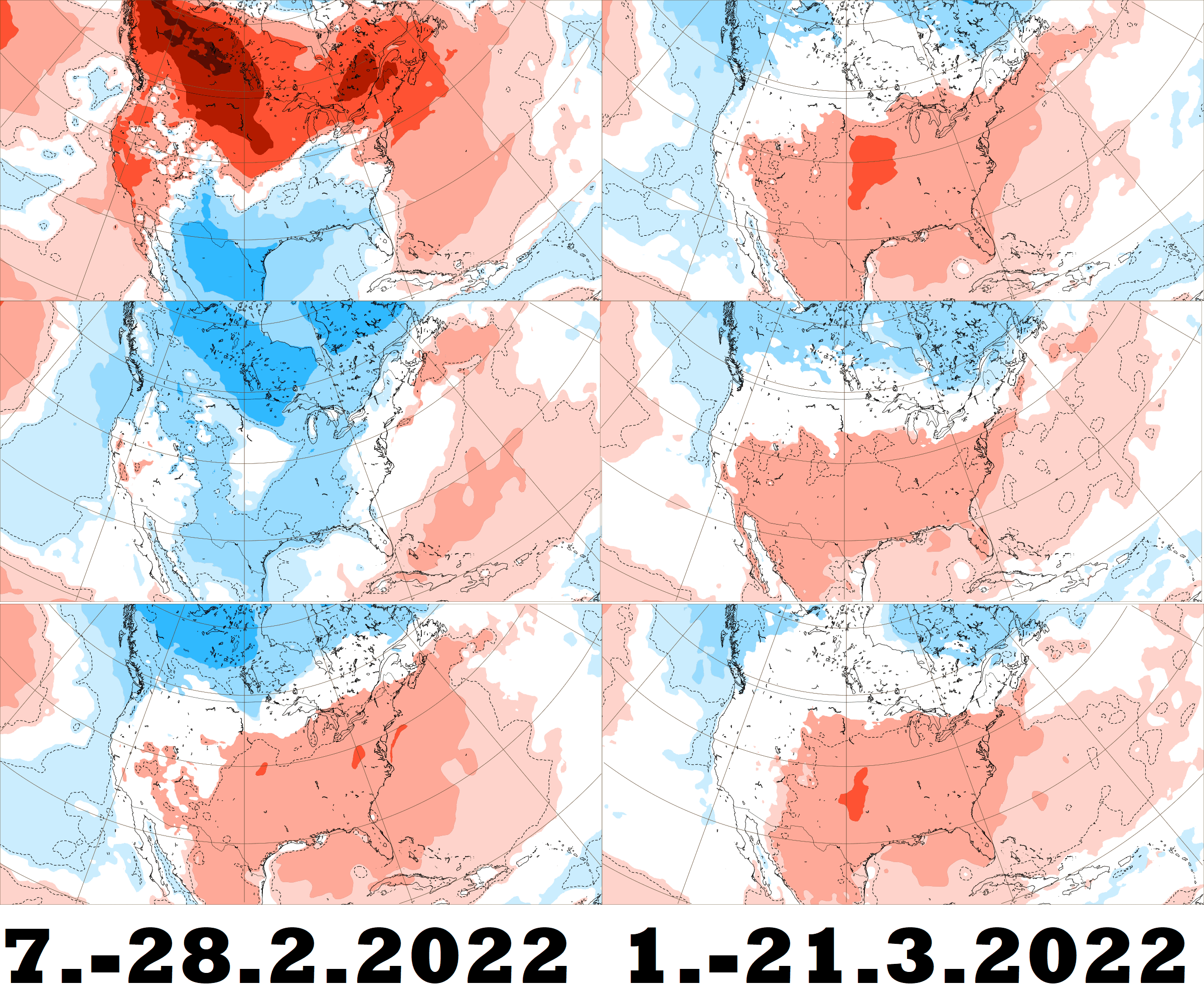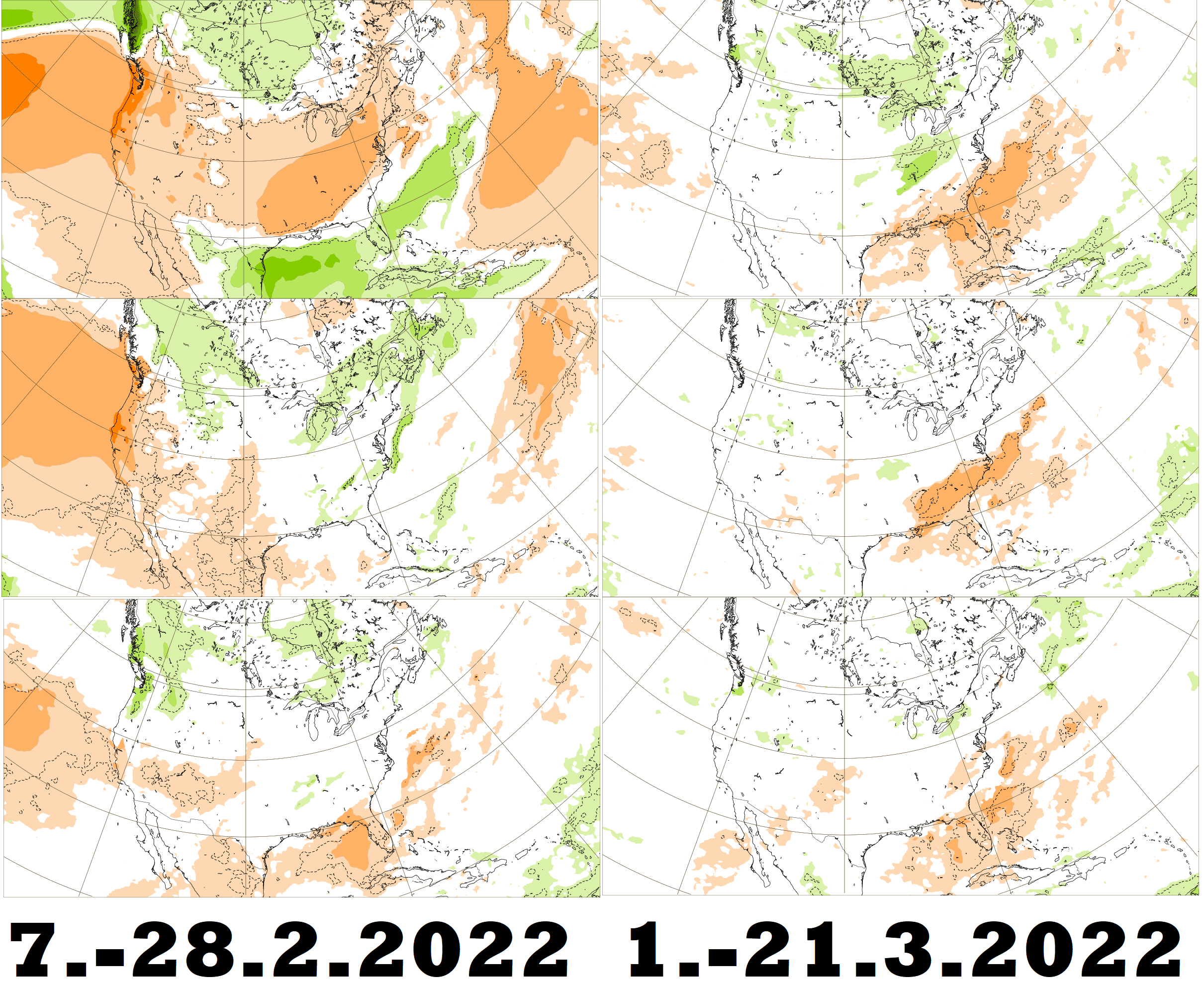 Source: https://apps.ecmwf.int/webapps/opencharts/?facets=%7B%22Product%20type%22%3A%5B%5D%2C%22Range%22%3A%5B%22Extended%20%2842%20days%29%22%5D%2C%22Parameters%22%3A%5B%5D%2C%22Type%22%3A%5B%22Forecasts%22%5D%7D