The Southeastern Black Sea coast experienced severe floods before a few days.
The worst situation was in northeastern Turkey and coastal Georgia, with anomalous rainfall and floods in metropolitan areas.
Batumi, southwestern Georgia reported a serious flood event.
In the city of Hopa, northeasternmost coastal northern Turkey, 24-hour rainfall reported from Sunday to Monday, 3.-4. October 2021 reached 207,3 mm / 24 hours /https://meteologix.com/fr/observations/artvin/precipitation-total/20211004-0600z.html#obs-detail-170420/ and a similar situation should be in Georgian Batumi early this week.
60 mm / 24 hours was reported even from Haditha, northern Iraq.
On the next day, Tuesday, 5. October 2021, 99 mm / 24 hours was reported from Sisian, Armenia.
Wednesday, 6. October 2021, brought 54 mm in Anzali, northern Iran.
In the next period, the next Mediterranean cyclones are expected, including a cyclone bringing a week-lasting flooding threat in Balkan /https://mkweather.com/a-week-lasting-flooding-threat-for-balkan-sicily-with-tornadoes-heavy-rains-and-damaging-winds-croatia-already-152-mm-14-hours-a-dangerous-mediterranean-low-will-shift-until-wednesday-13-10-a//. Remnants of this Mediterranean low should later affect the Black Sea region, mainly Ukraine and SW Russia, with the next powerful cooldown across Europe and later western Asia.
Forecasts for the first half of November are more NAO+ / AO+ /https://mkweather.com/silence-before-a-storm-and-the-last-summer-like-weather-before-an-extremely-cold-winter-the-first-half-of-november-should-bring-indian-summer-in-europe-canada-and-siberia-forecast-until-15-novemb//, but early Winter 2021/2022 should surprise with extremely cold weather across Northern Hemisphere /https://mkweather.com/russian-meteorologists-expect-extreme-winter-around-december-january-2021-22/; https://mkweather.com/winter-2021-2022-forecast-a-peak-near-nao-already-in-december-ne-pacific-warm-blob-nao-and-early-spring-in-february-north-america-oppositely-warm-start-cold-end-of-winter//.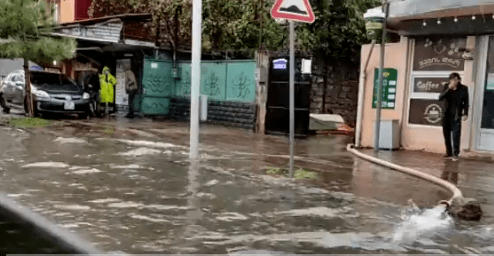 (Visited 8 times, 1 visits today)