Cyclone Batsirai (Category 4) in Madagascar: 235 km/h winds, widespread floods and enormous fatalities, 120 dead!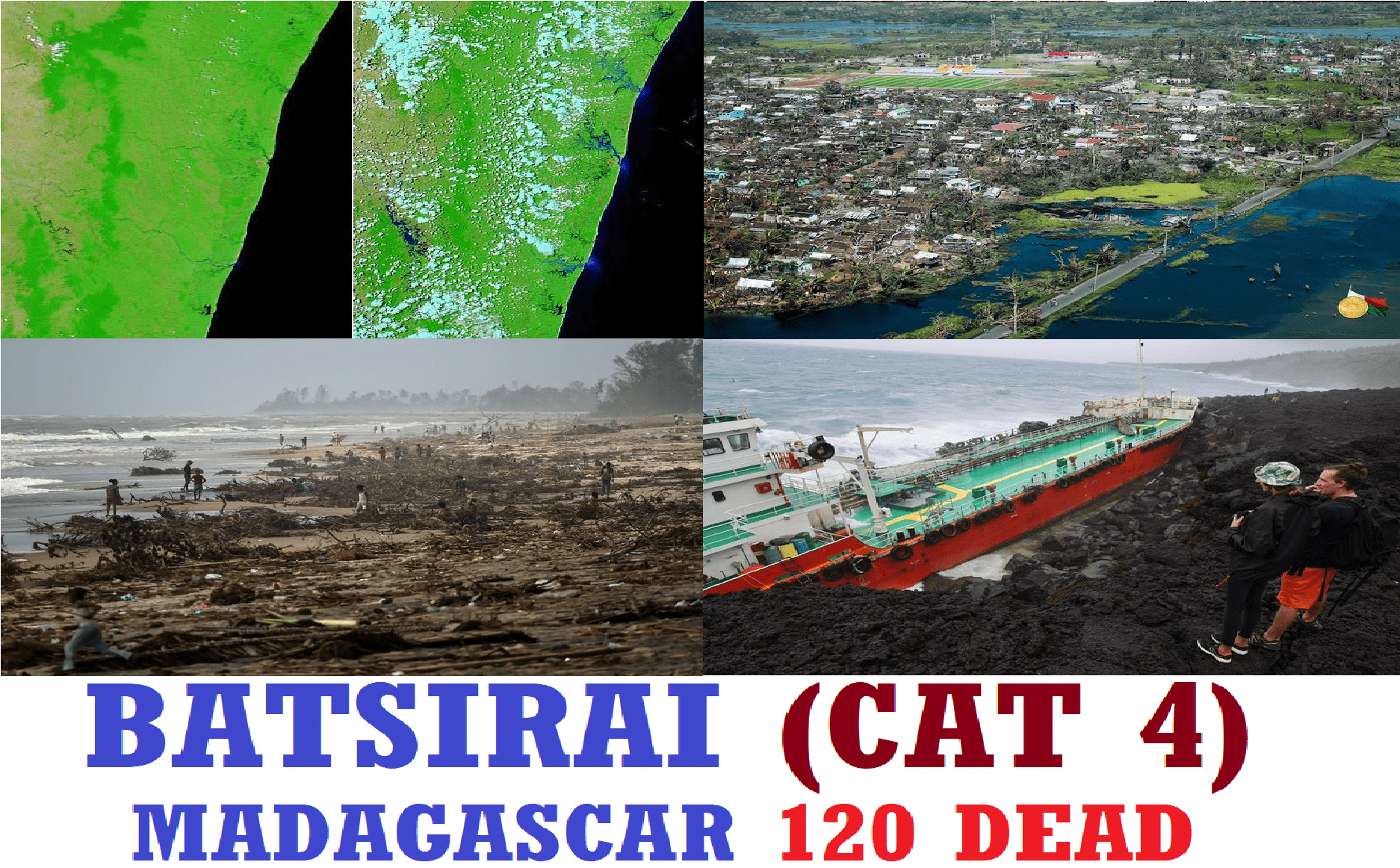 Only at the end of January 2022 hit Madagascar and the African continent severe Tropical Storm Ana, which caused in African countries minimally 106 dead /http://mkweather.com/south-africa-after-a-peak-of-summer-459c-malawi-mozambique-madagascar-zambia-and-uganda-after-floods-tropical-storm-ana-106-dead-the-next-cyclone-bitsarai-is-coming// and immediately after the tropical system, the next severe tropical threat was moving towards Madagascar.
Cyclone Batsirai finally in the last days hit Madagascar in full power, as Category 4 cyclone, with wind gusts up to 146 mph / 235 km/h in the regions of the cities of Mahanoro, Nosy Varika, and Mananjary.
The cyclone was continuing farther westward and then southwestward across the island with the effect of severe floods (satellite image before and after floods below).
Severe winds and floods caused together 120 dead, so far, which is a very high number of fatalities on a regional scale.
Up to 125 000 people were displaced or their houses were heavily damaged.
Batsirai hit Madagascar in two weeks, after Tropical Storm Ana, which killed 55 people and displaced 130 000 in the next part of the country, further north.
On one image is seen even a ship crashed on the rocky coast.
Widespread havoc and bad situation of homeless people are still a subject of attention of international aid.
Severe storms hit parts of South Africa in the last period, too, with 4 missing and 2 dead, but it wasn´t linked with Cyclone Batsirai.
Flood events in the last period should be linked with IOD closer to neutral or weakly positive values, while the return of the negative phase in Winter 2022 (JJA) (or Summer 2022 in the Northern Hemisphere) should mean more drought, heatwaves, and wildfires in large parts of East and Southeast Africa /https://mkweather.com/summer-and-winter-2022-forecast-for-africa/; https://mkweather.com/spring-and-autumn-2022-forecast-for-africa-mostly-stormy-and-hot-south-colder//.
Cyclone season in the region should produce strong cyclones until the end of Spring 2022, yet, therefore, if you live in Madagascar, Indian Ocean islands, or the eastern and southeastern coast of Africa, you should watch current weather news, forecasts, warnings, and advisories.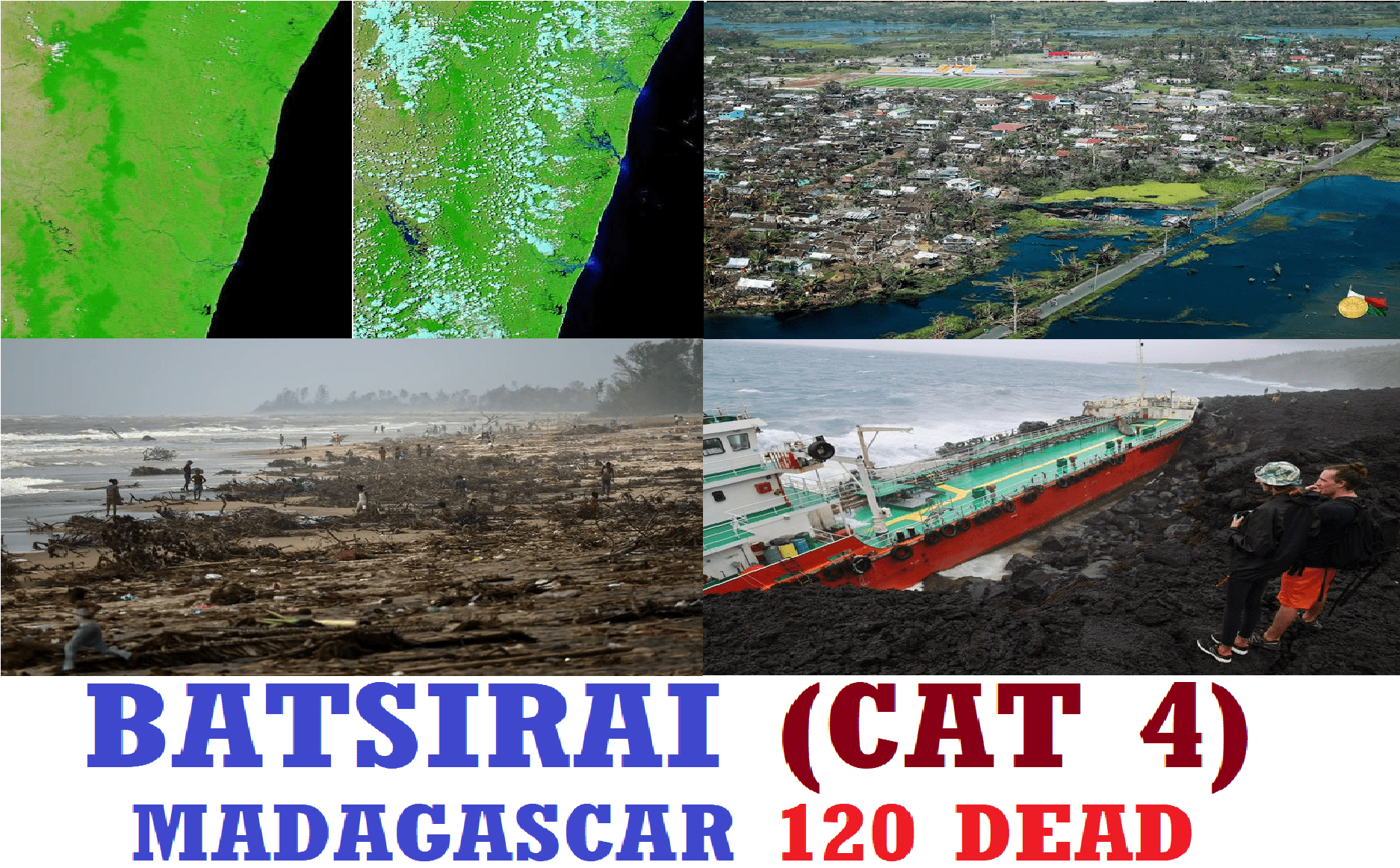 Illustration picture: Sources – Global News Report Twitter, Afropages Twitter, Christopher Cartwright Twitter, Temoignages Twitter