After extreme heatwaves /Heatwave will be stronger as was forecasted and extremely deadly! Mediterranean +50°C, Balkan +44°C, Central Europe +38°C, Scandinavia +34°C – mkweather; Aggressive +40°C heatwaves for Germany! +36°C for Sweden, +38°C for Poland, Italy and Balkan totally grilled, +44/+48°C! – mkweather/ and before the second one /All-time national records should be broken! Greece +50°C, Italy +49°C, Romania / Serbia +46°C, Croatia/Bosnia +44°C, Hungary +42°C! The 2nd heatwave for Europe prepared! – mkweather; +40°C in Central Europe on last school day (30.6.) forecasted! – mkweather/, round of severe storms hit / hits Europe.
About the start of storm round we have informed already in the last articles – for now, Portugal, the Spain, France, the UK and Benelux were hit /Severe storms hit Portugal and the Spain after the 2nd strongest June heatwave in southern France (+38,2°C so far) – mkweather; Severe storms are shifting from FR, UK, ES, PT, NL, BE to GE, CH, AU, IT – mkweather/ and violent storms are gradually shifting more eastward – above central Europe, northern Italy, Baltic region, Scandinavia, Eastern Europe and Balkan.
Across mentioned regions, storm systems will be shifting until the next weekend, 26.-27. June 2021, with gradual severe storms mainly in continental Europe, but to in other parts of the continent.
It appears, that later, MCS (Mesoscale convective systems) should develop in this circulation above central parts of Europe, what should mean devastating storms, with large hails, damaging winds and lighting and heavy rain with flash floods.
Progress in movement of storms is captured on weather maps below.
Accumulated precipitation from storms until early July 2021 will be the highest in Germany, then in eastern France, England, Benelux, Switzerland, western Austria, Norway, southern Poland, central and eastern Slovakia, western Czechia, mountainous Romania, western Ukraine and Belarus, where should be the highest risk of deadly flash floods in the next period.
Mediterranean, mainly Italy, Adriatic, southern Spain and Portugal, southern Greece and southern Turkey should stay very dry in next period, with widespread wildfires and severe drought.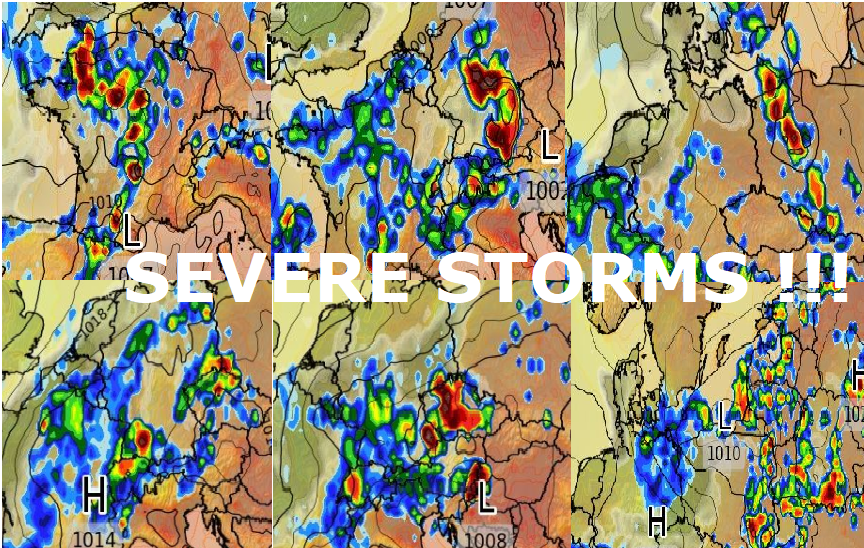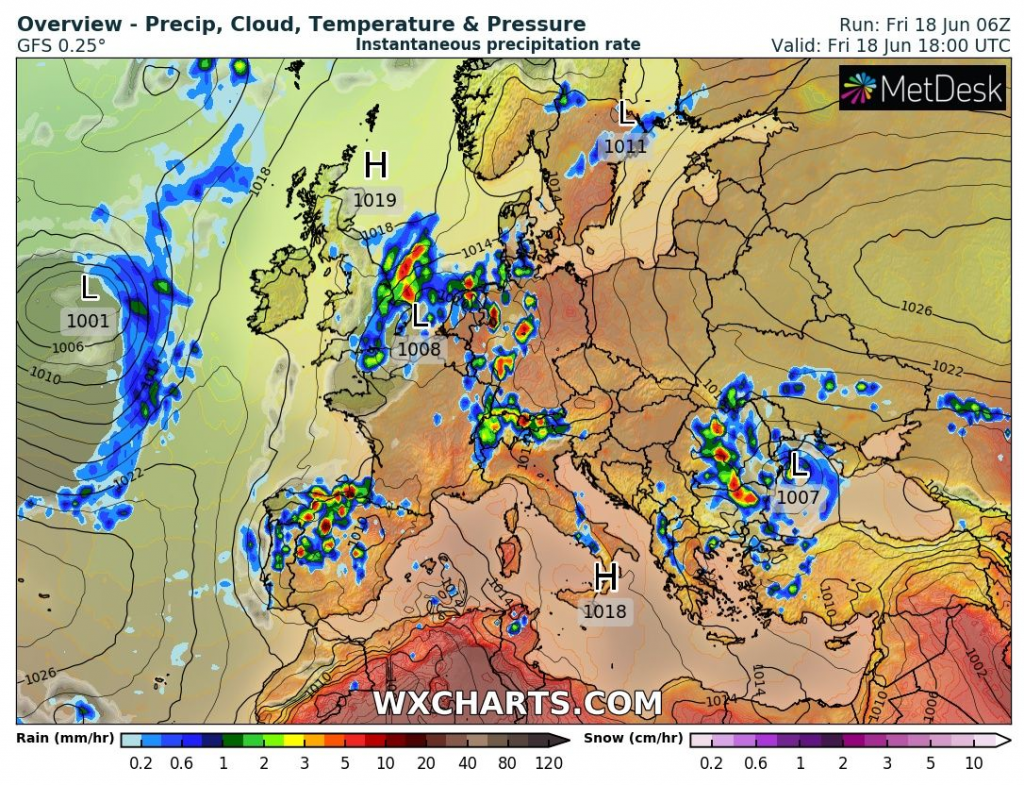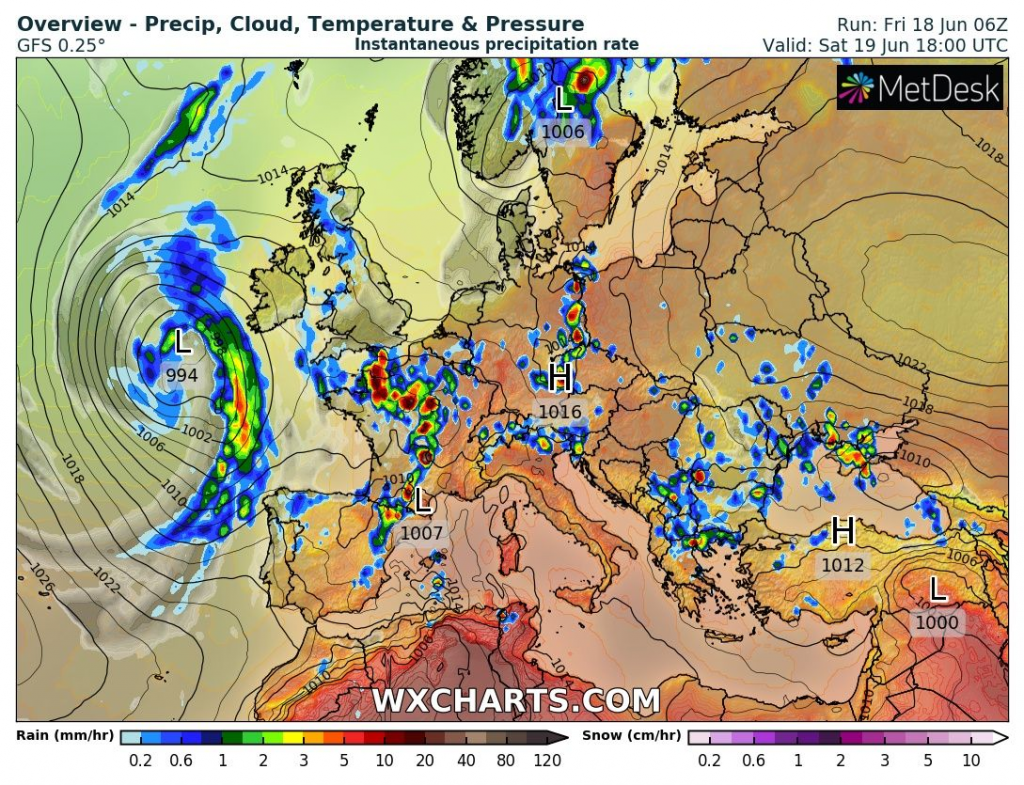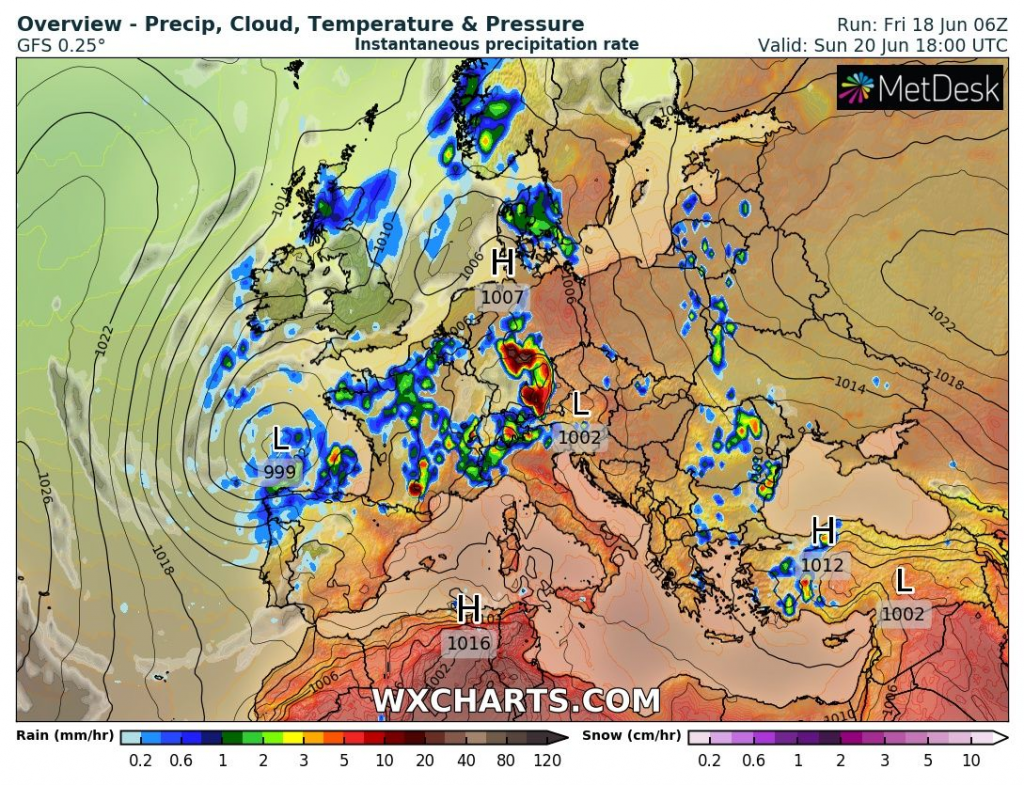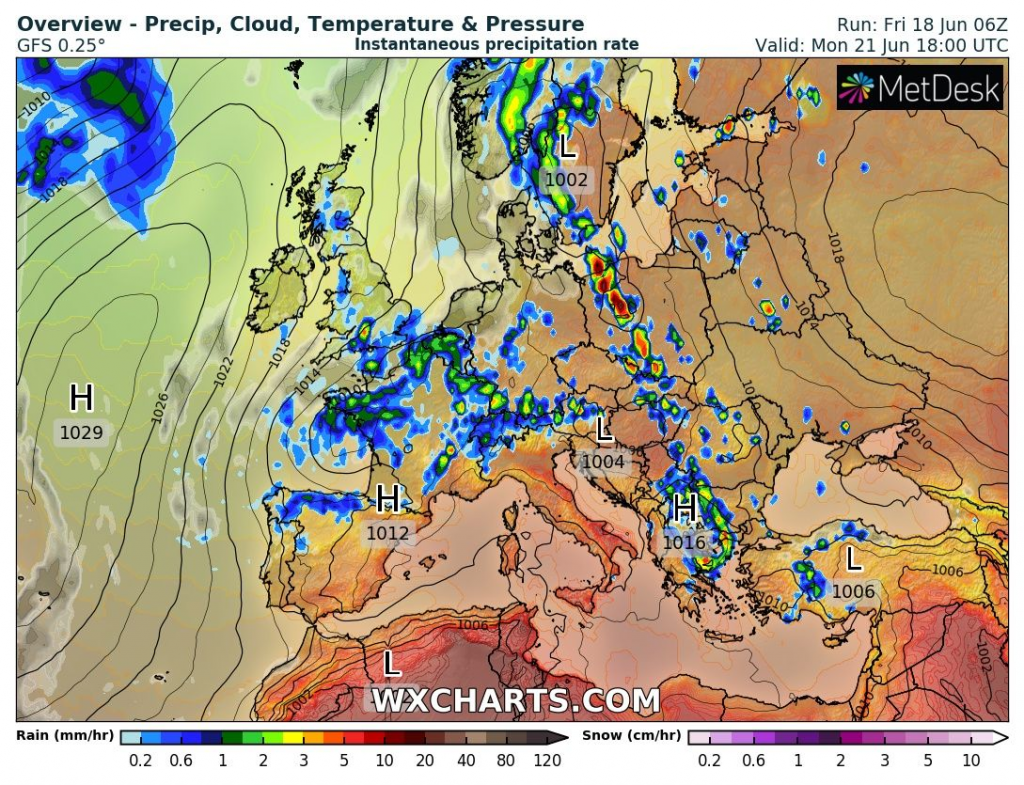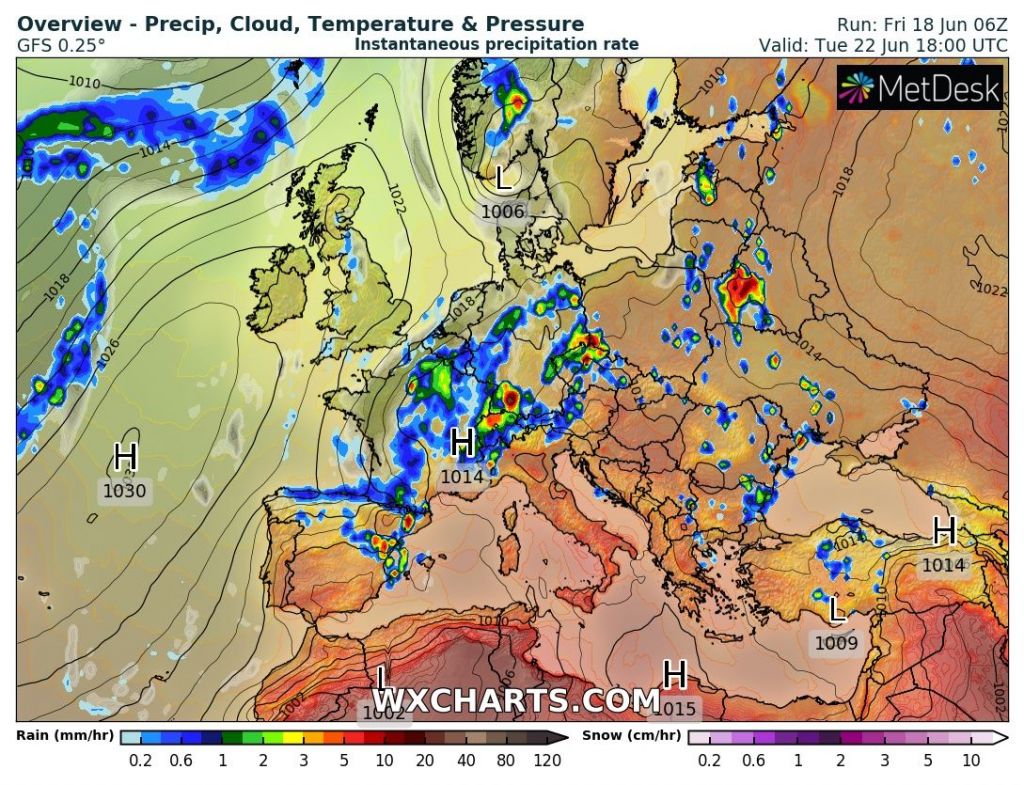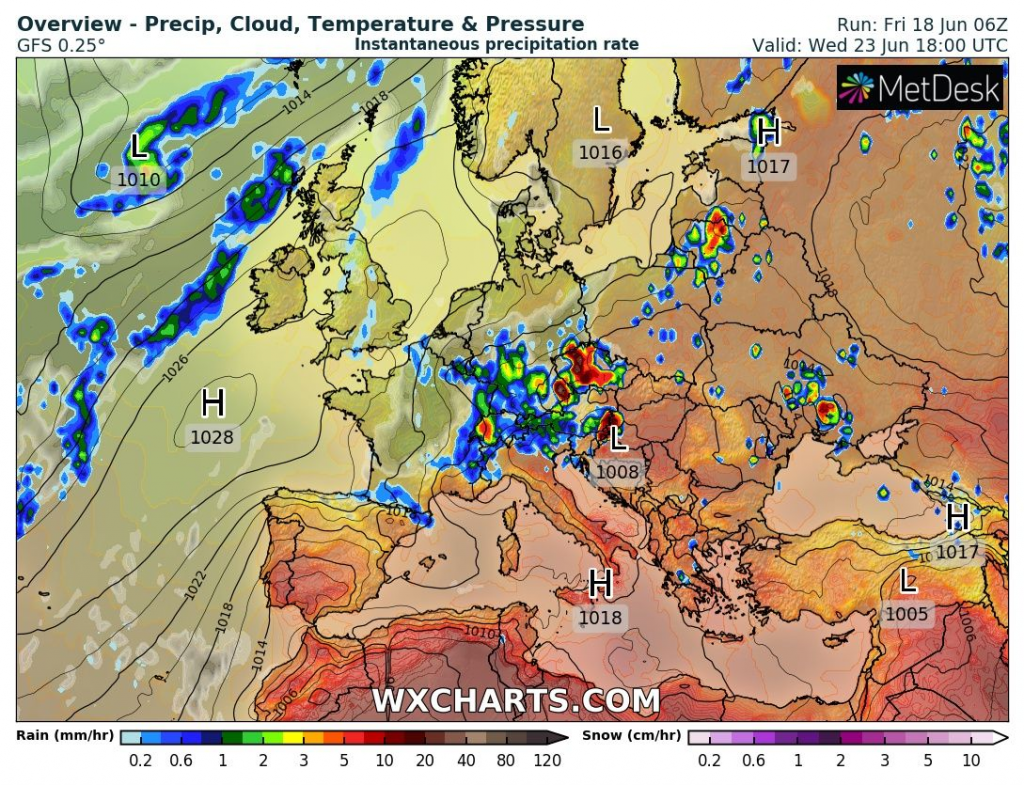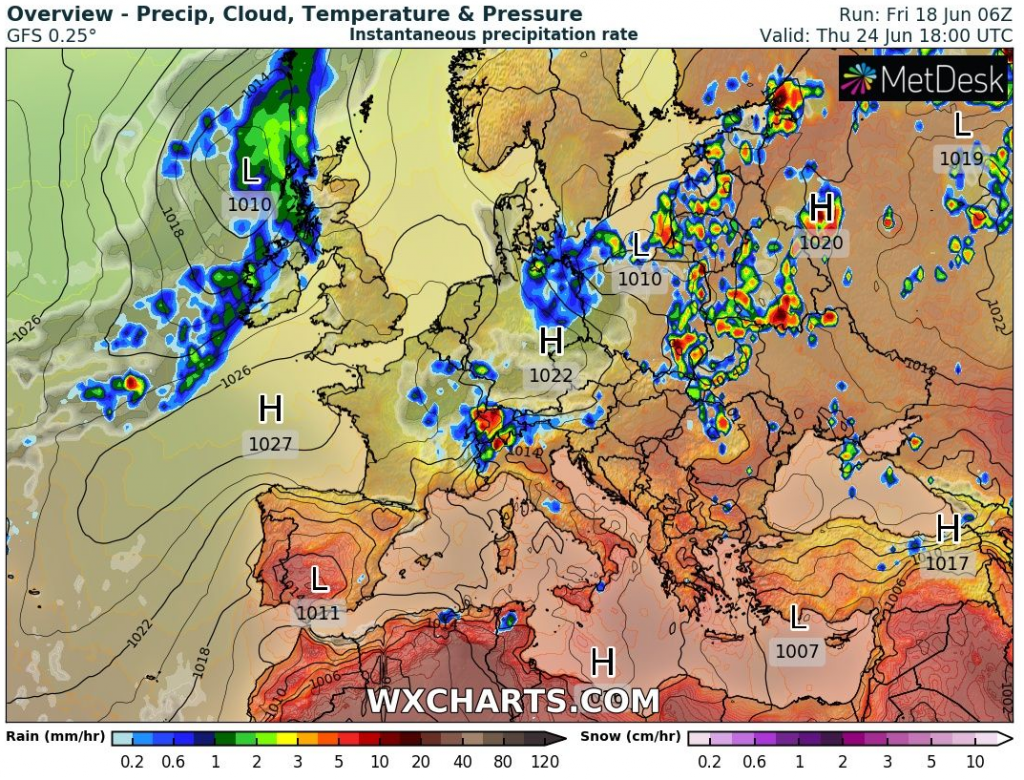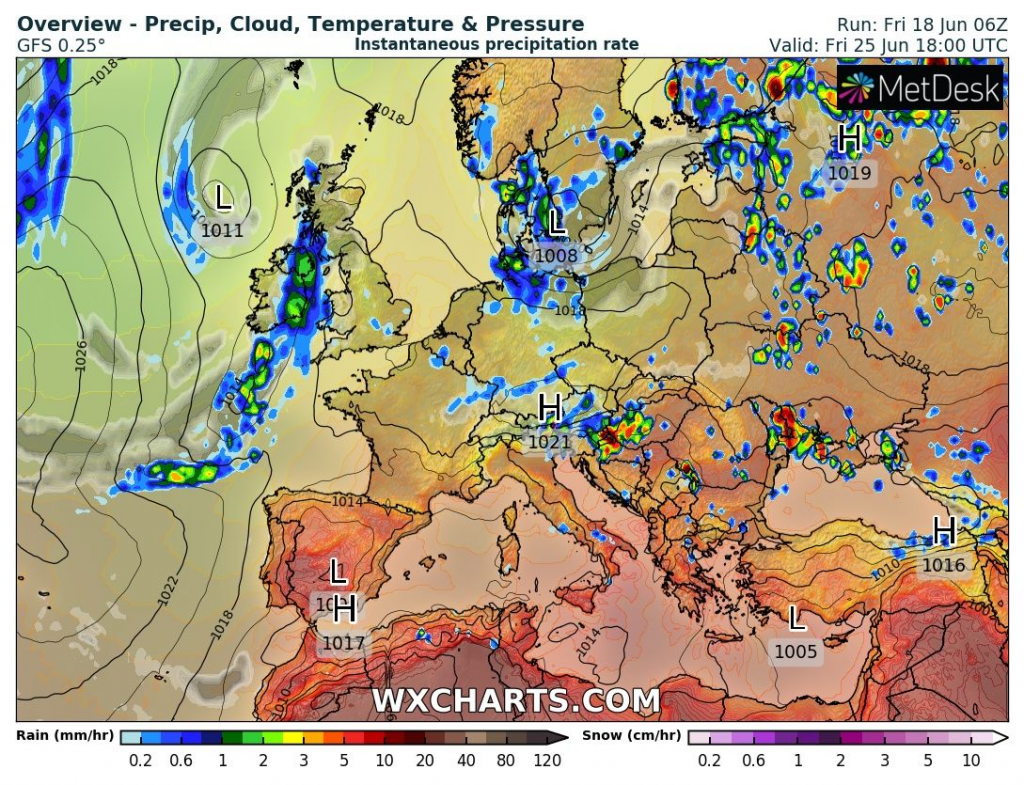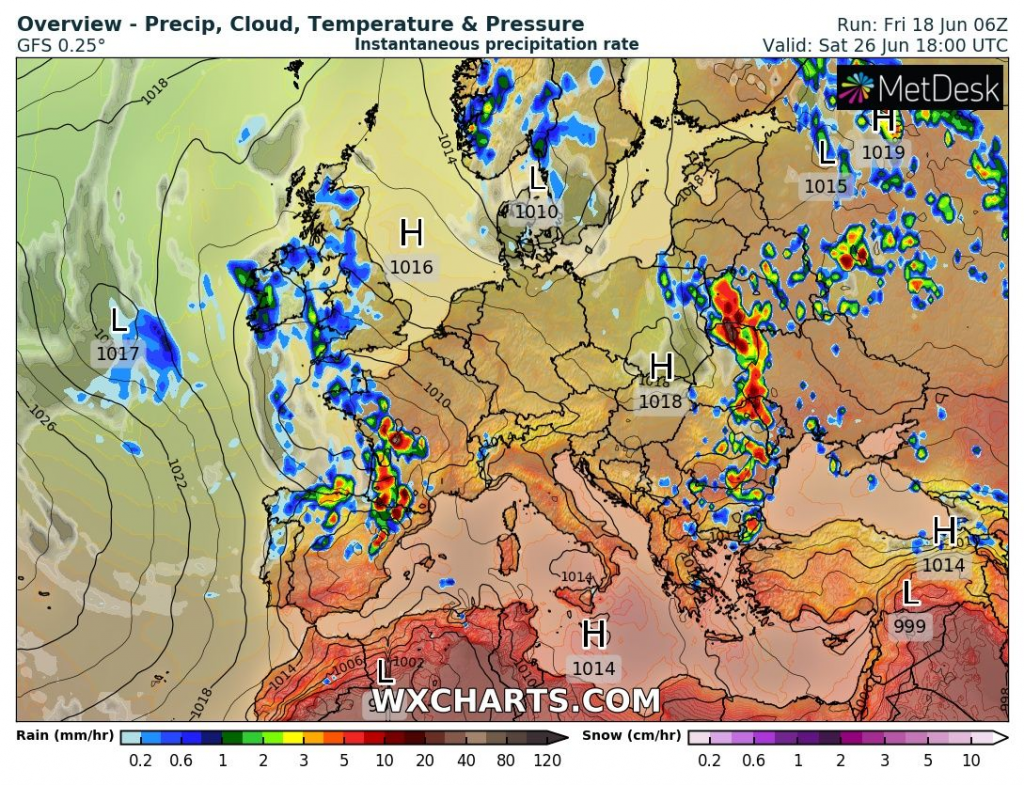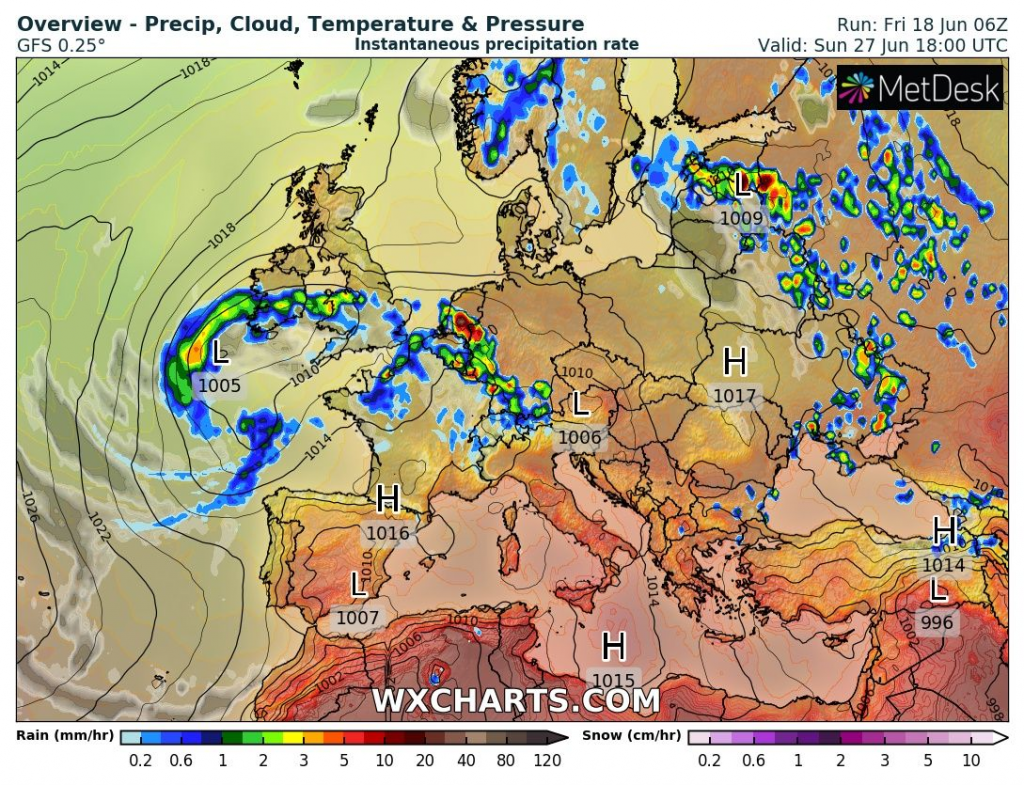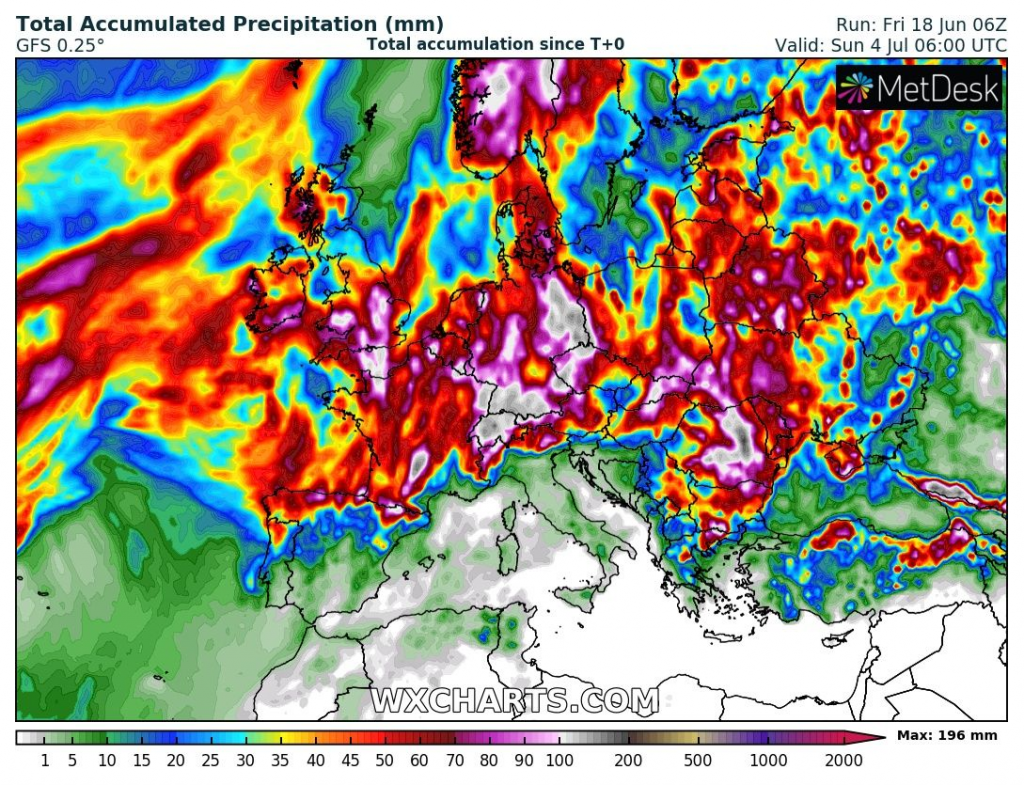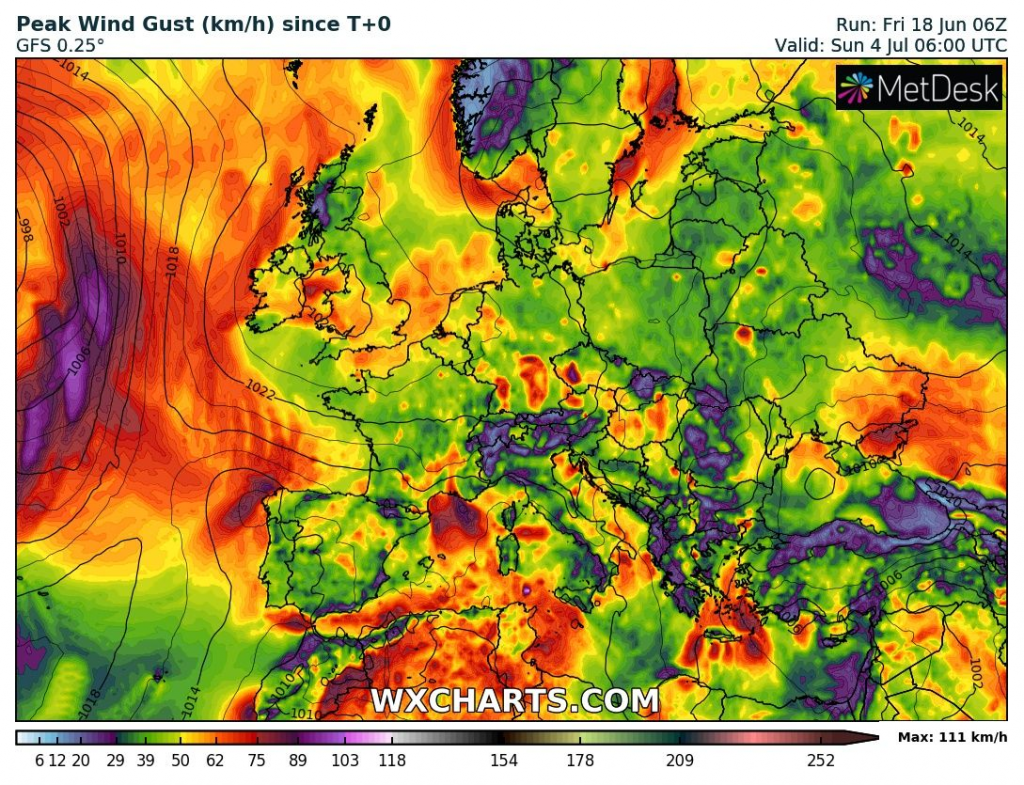 Source: wxcharts.com
(Visited 39 times, 1 visits today)