Severe frosts up to -8°C hit Eastern, up to -5°C Central Europe, Baltic states, and northeastern Balkan between 21.-24. September 2021!
Such we forecasted in articles before /https://mkweather.com/siberian-blast-in-europe-around-20-september-temperatures-in-valleys-should-drop-up-to-5c/; https://mkweather.com/the-last-2-periods-with-summer-days-25c-in-continental-and-tropical-days-30c-in-southern-europe-until-the-end-of-september-2021//, Europe is expecting the last periods of summer, in the south tropical weather and between these periods in the next days and at the end of the month, extreme Siberian blast between 20.-24. September is already prepared.
Yes, severe frosts were little shifted into the later period, from 18.-21. to 21.-24. September 2021 – very important will be mainly cold and dry air masses in the middle and on the backside of Siberian high above Europe, which brings the best conditions for severe frosts above the continent.
In Alpine and Carpathian basins, such as in the frost basins in Czechia (Bavaria, Switzerland, Austria, Czechia, Poland, Slovakia, Hungary, Ukraine, Romania) should minimum temperature during the Siberian blast drop up to -5°C in valleys – it will be the first very damaging frosts for harvest in Winter season 2021/2022.
Temperatures around +4/-2°C with widespread ground frosts are forecasted for many lowlands in the region too, even colder will be however in lowlands in Eastern Europe.
In Belarus, Latvia, Lithuania, Ukraine, and Moscow region, Russia, temperatures should decrease to 0/-5°C, rarely up to -8°C in many places according to current forecasts and near Moscow, maximum temperatures only +1°C thanks to Siberian air are possible in September /see wetterzentrale maps below/!
The temperature in 850 hPa should drop below -5°C in eastern-European countries (not only Russia) what is a clear signal for preparations before untraditionally strong frosts in the eastern half of Europe.
Important is mainly the protection of harvest, preparing warm clothes or be careful before the worsening of a virological situation (cold and dry weather are the worst conditions for viruses).
After the extreme early-season cold blast, however, the last summer days should return into some parts of mid-latitudes in Europe /forecast will be updated on Mkweather soon, the last is in the link above/.
Mkweather will furthermore watch the situation and during the upcoming coldwave, we will bring fresh information about measured temperatures and possible temperature records.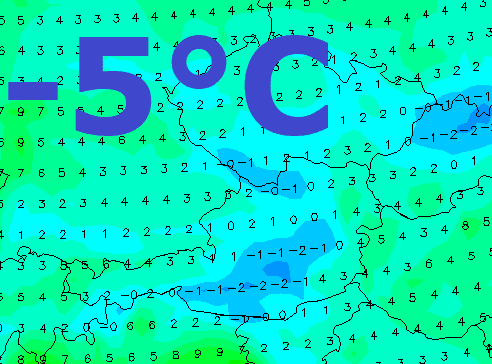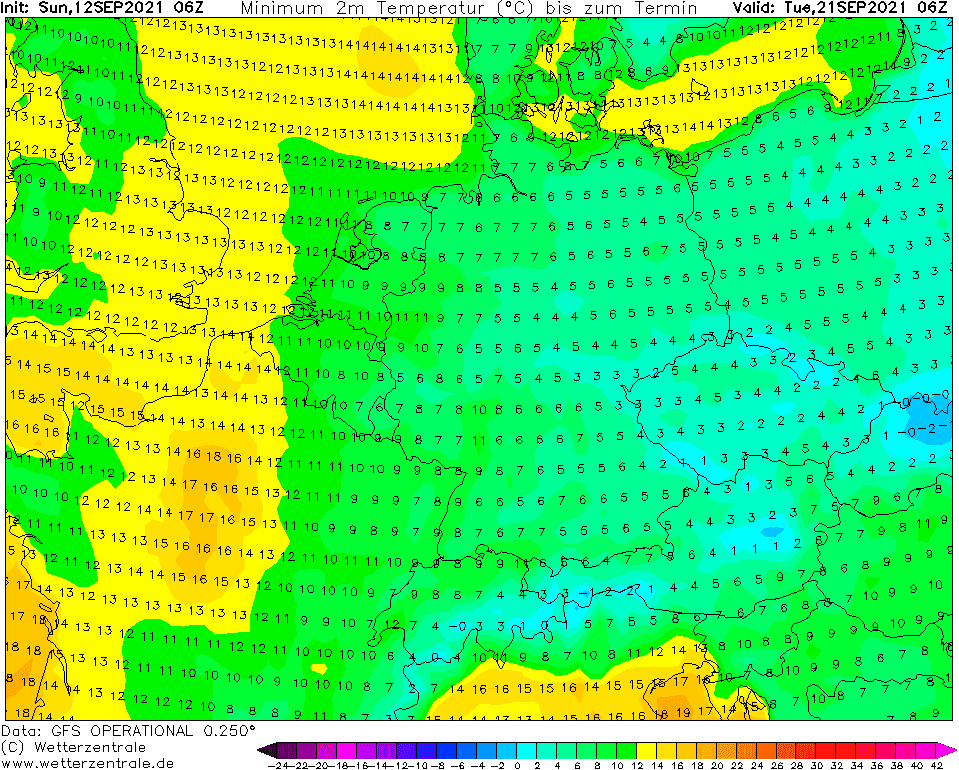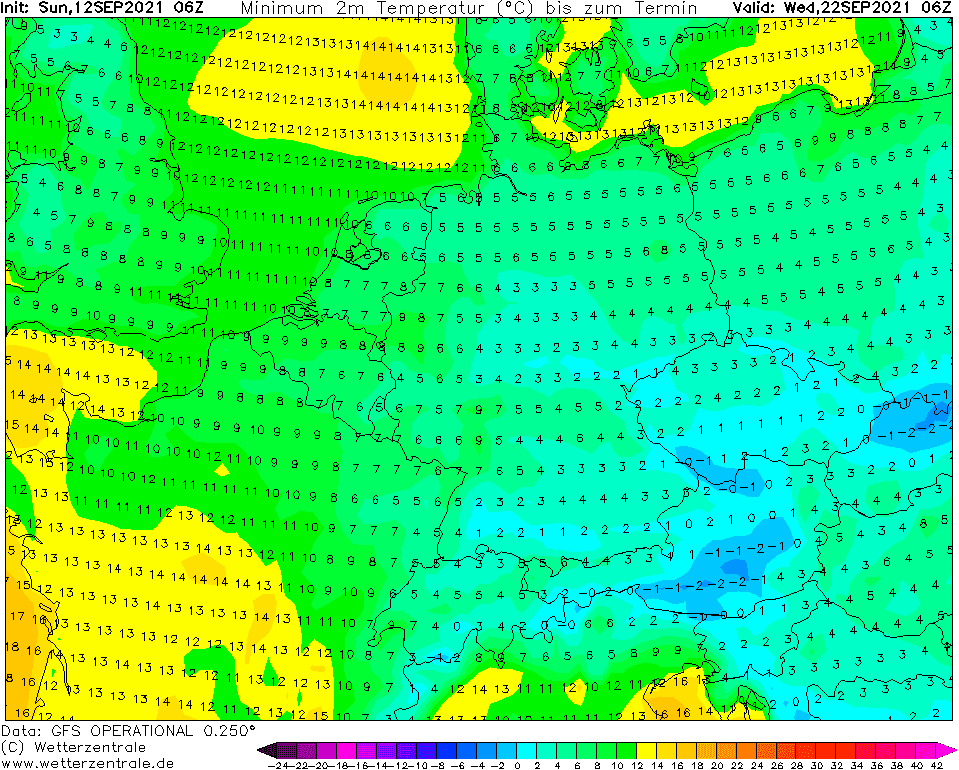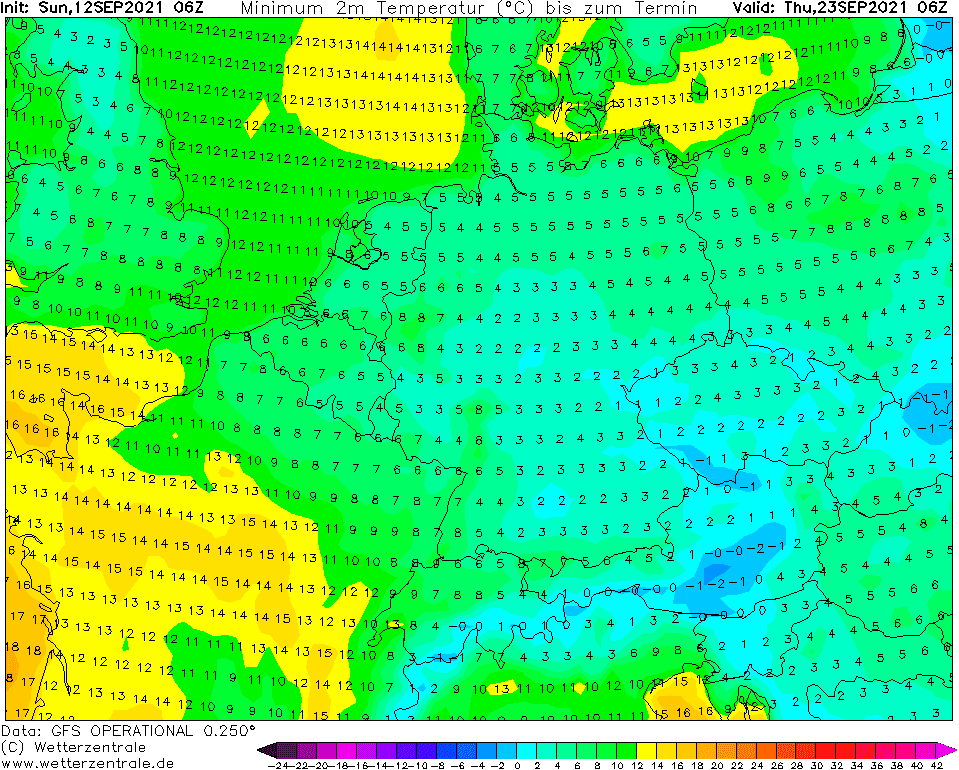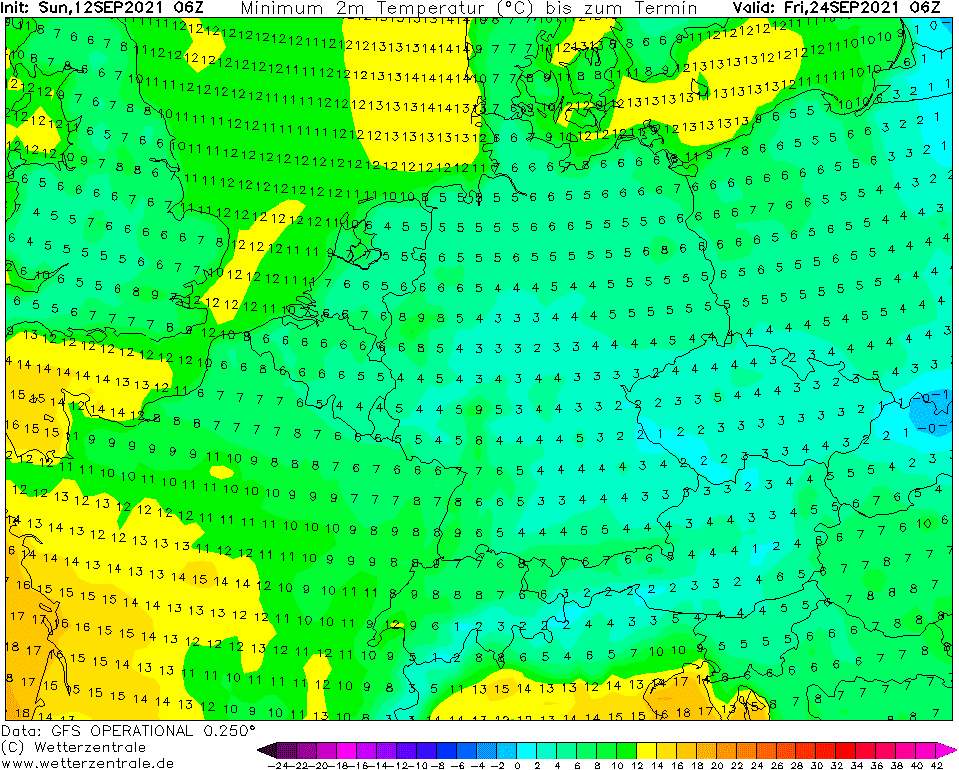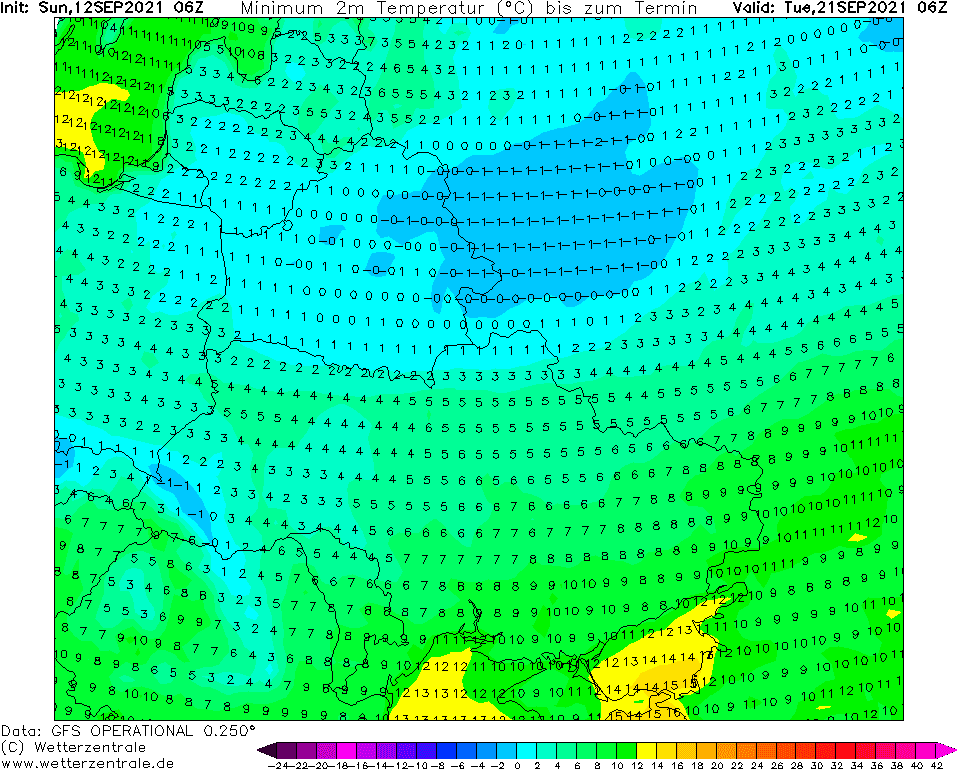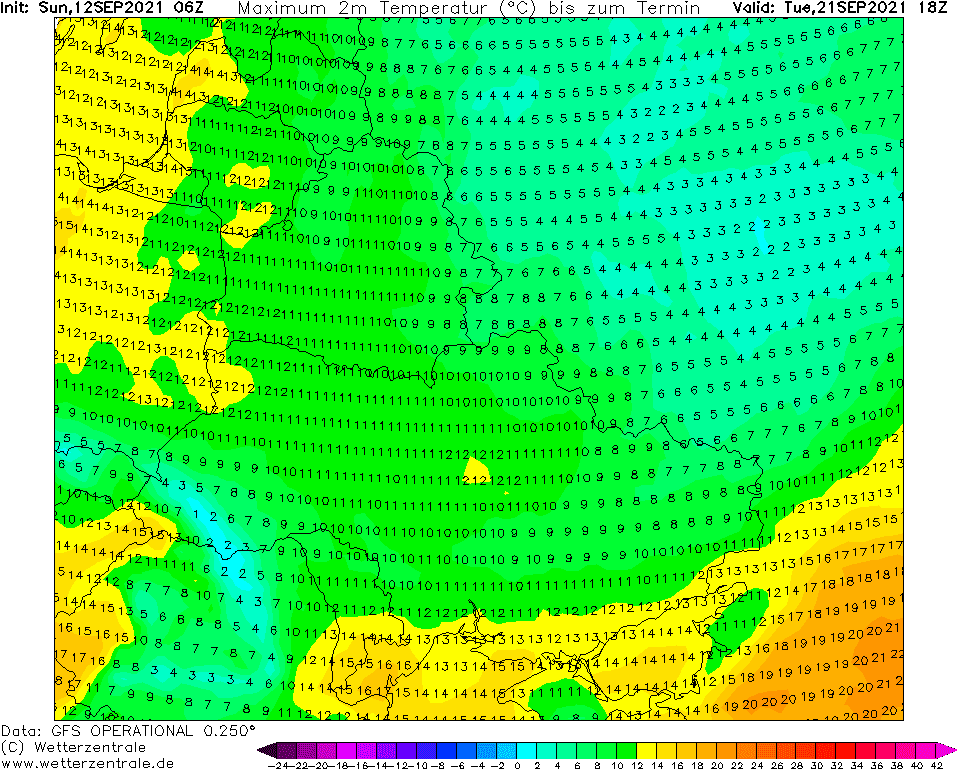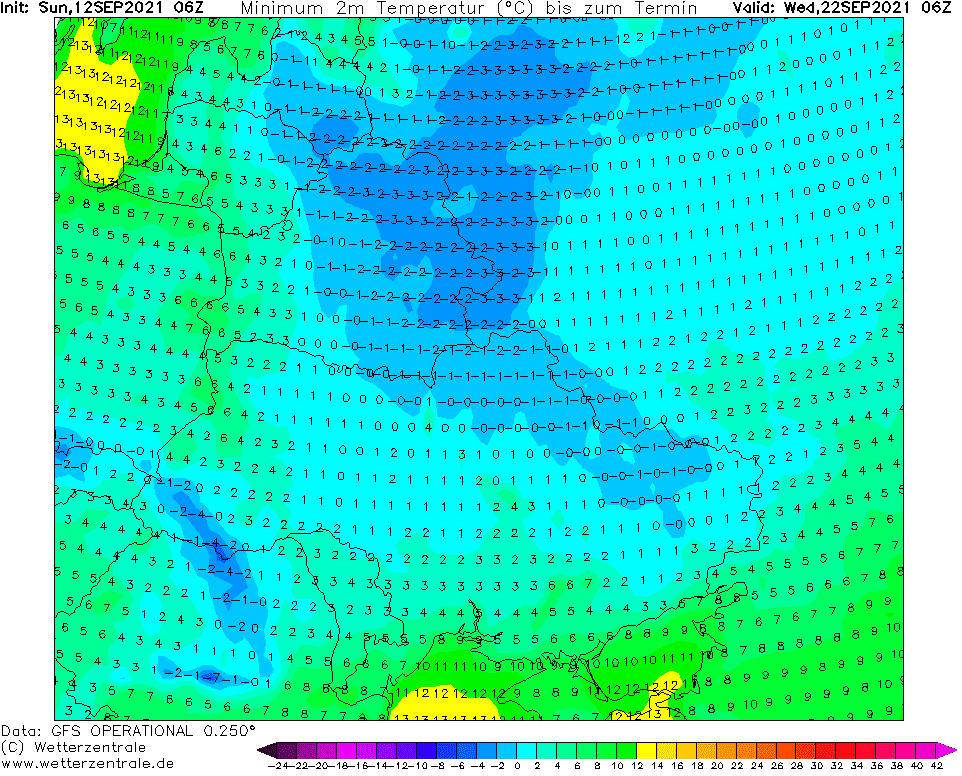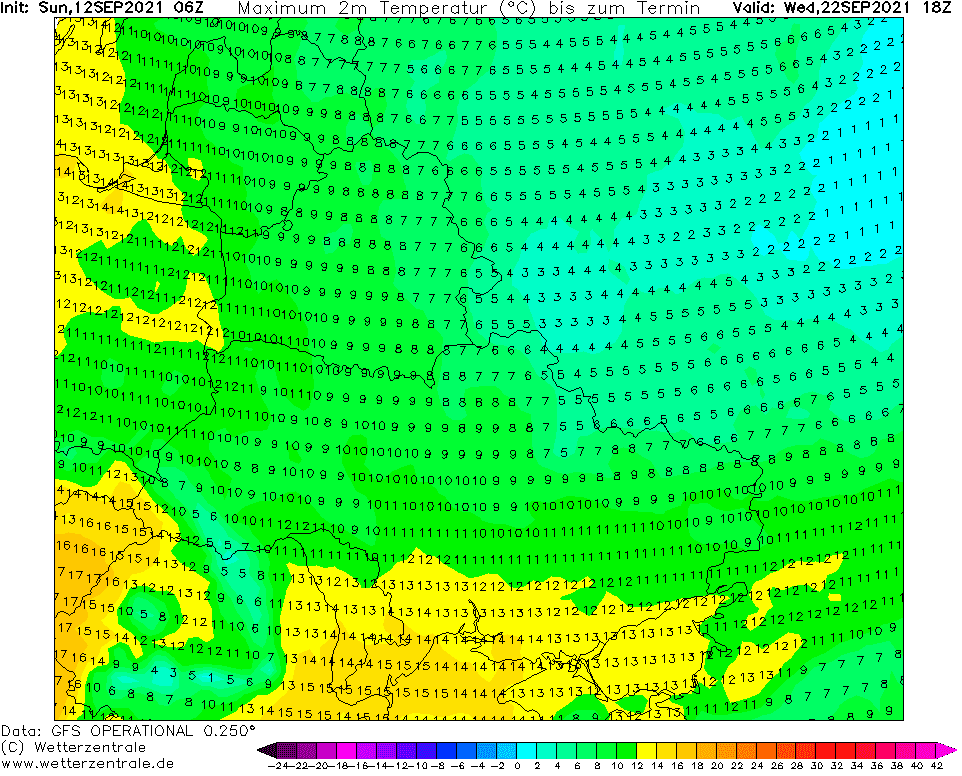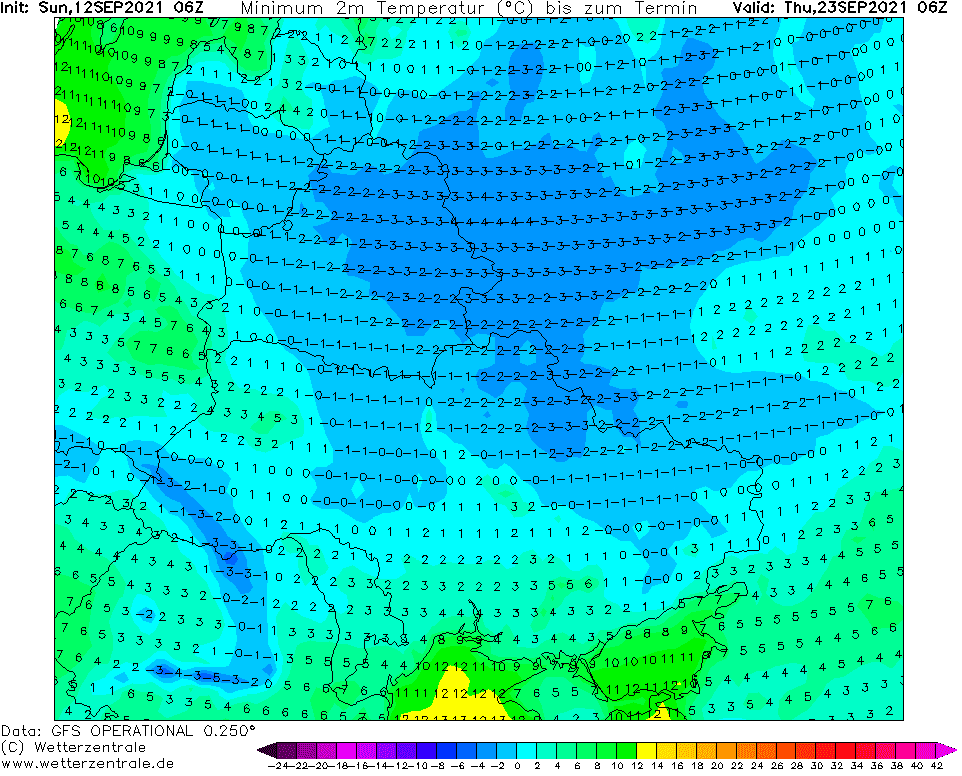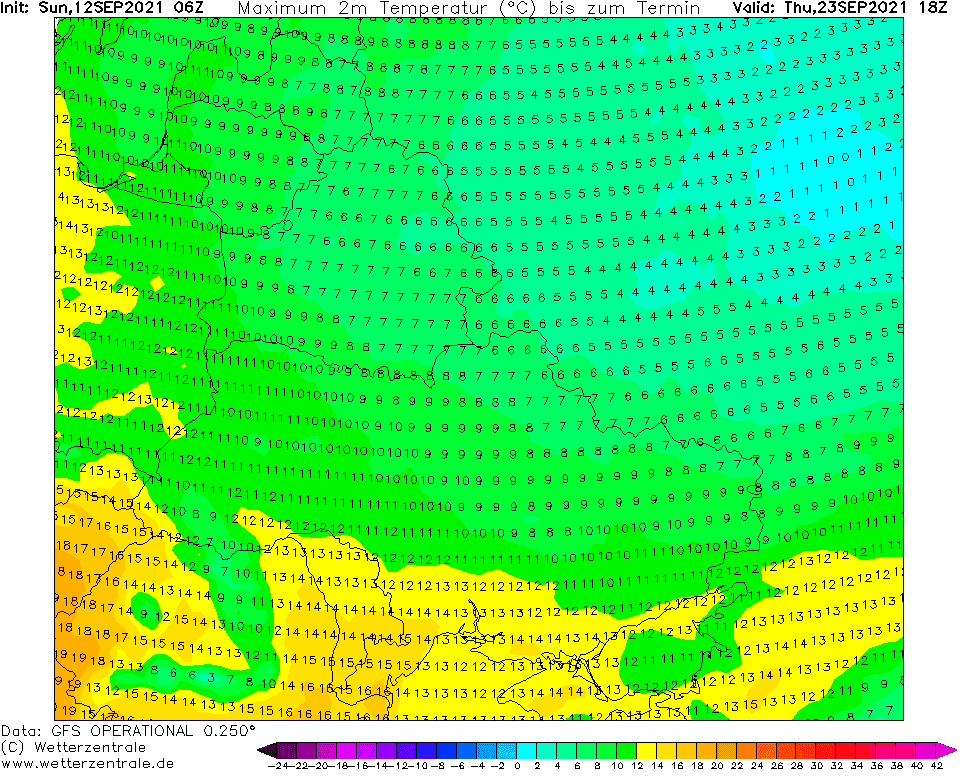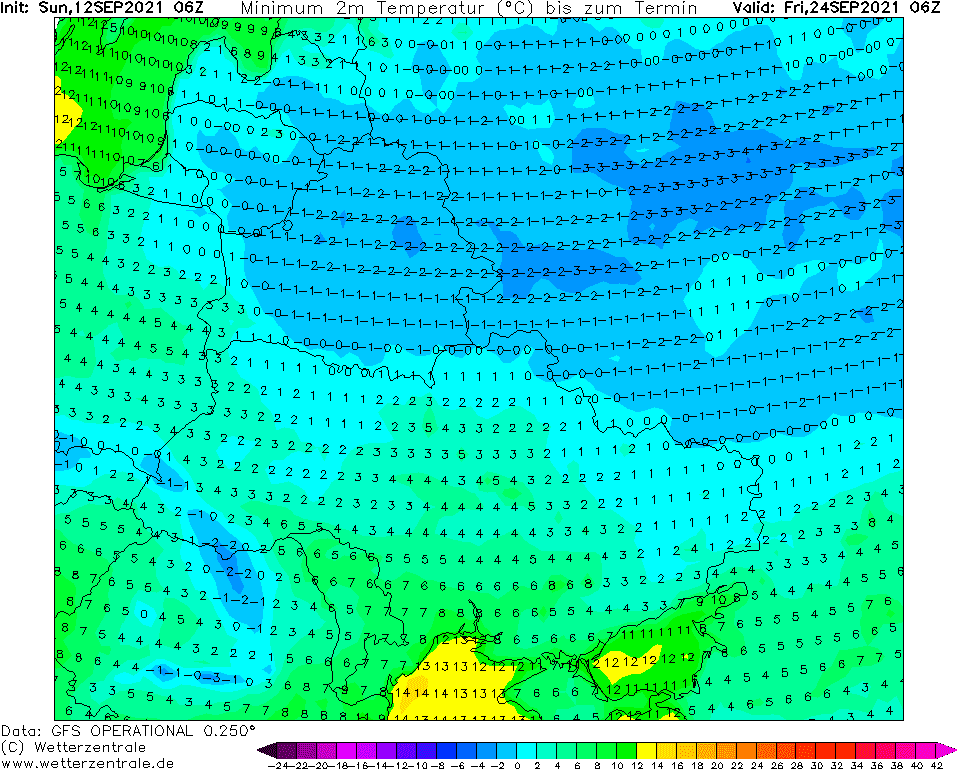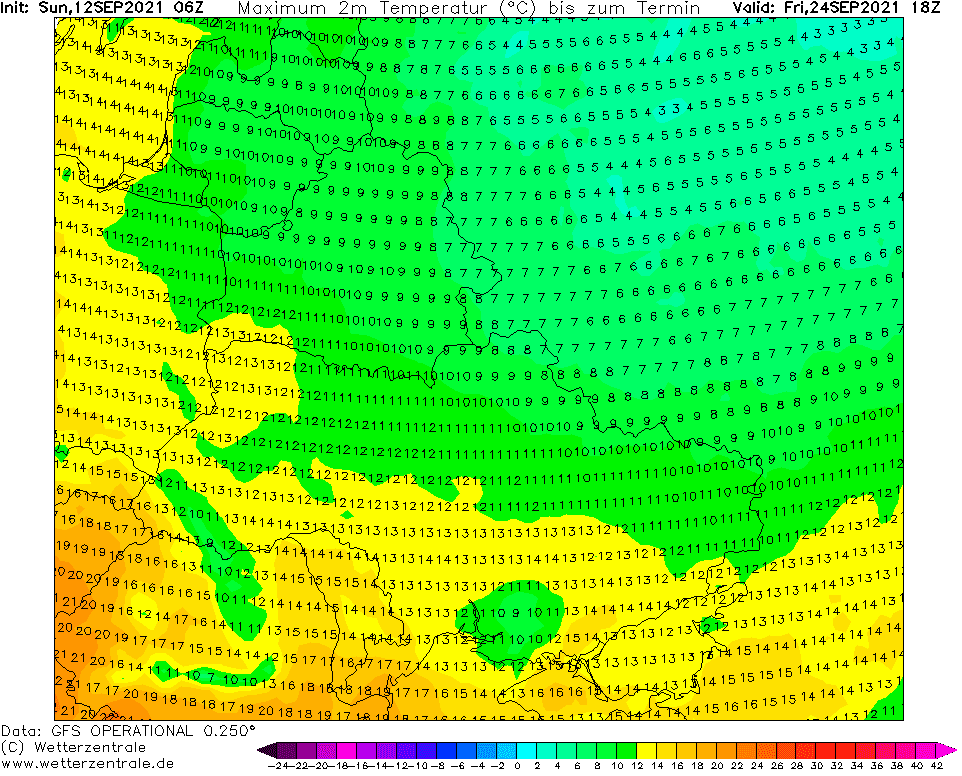 Source: wetterzentrale.de
Source: wxcharts.com