Extreme snowfall: 5 meters of snow in a few days – Mt. Hutt, Canterbury, New Zealand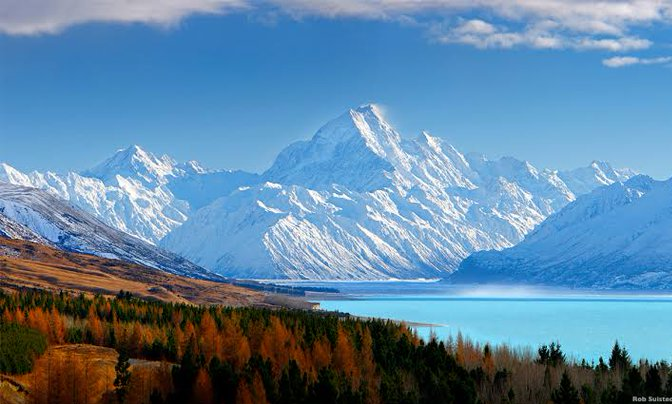 Already in previous articles we have informed about extreme floods in Canterbury, New Zealand /https://mkweather.com/100-year-flood-in-cantenbury-new-zealand-and-the-coldest-may-day-in-72-years-in-melbourne// and extreme coldwaves in Australian metropolitan cities /https://mkweather.com/adelaide-melbourne-and-sydney-with-the-coldest-may-nights-in-94-72-and-54-years//.
While in lower situated regions, historic deep pressure system brought 100-year floods, in the mountains in Canterbury, all precipitation have fallen in form of snow.
Result of this synoptic situation therefore wasn´t only severe floods, but too snow calamity in Southern Alps.
Mt. Hutt, 2190 MASL received during this period, when lowlands reported more than 300 mm of rain, extreme amounts of snow, with result of 5 meter high snow cover already in early Winter 2021.
New Zealand's 2021 ski season have started only on Saturday, 5. June and these, central parts of Southern Island were more than prepared.
In next 16-day period, New Zealand will receive the next significant precipitation amounts, after a transition of powerful cyclonic system before 20. June 2021, in form of snow in the mountains.
Before an arrival of this cyclonic system, very warm weather should surprise New Zealand, but after it´s transition eastward, the next Antarctic blob is possible.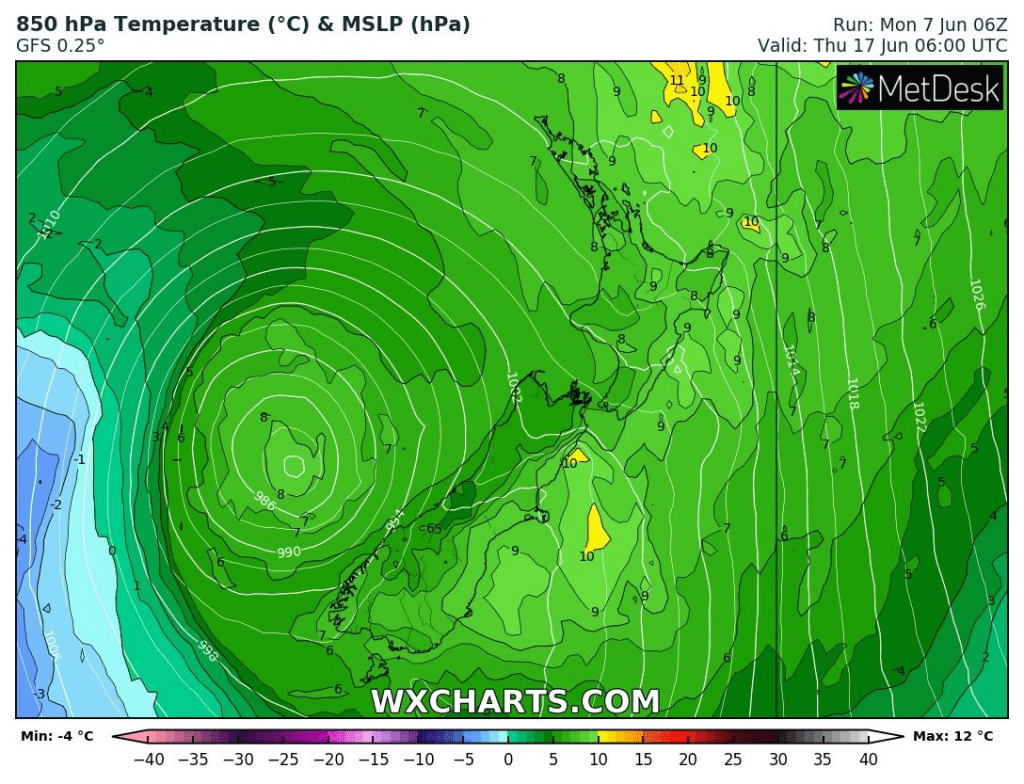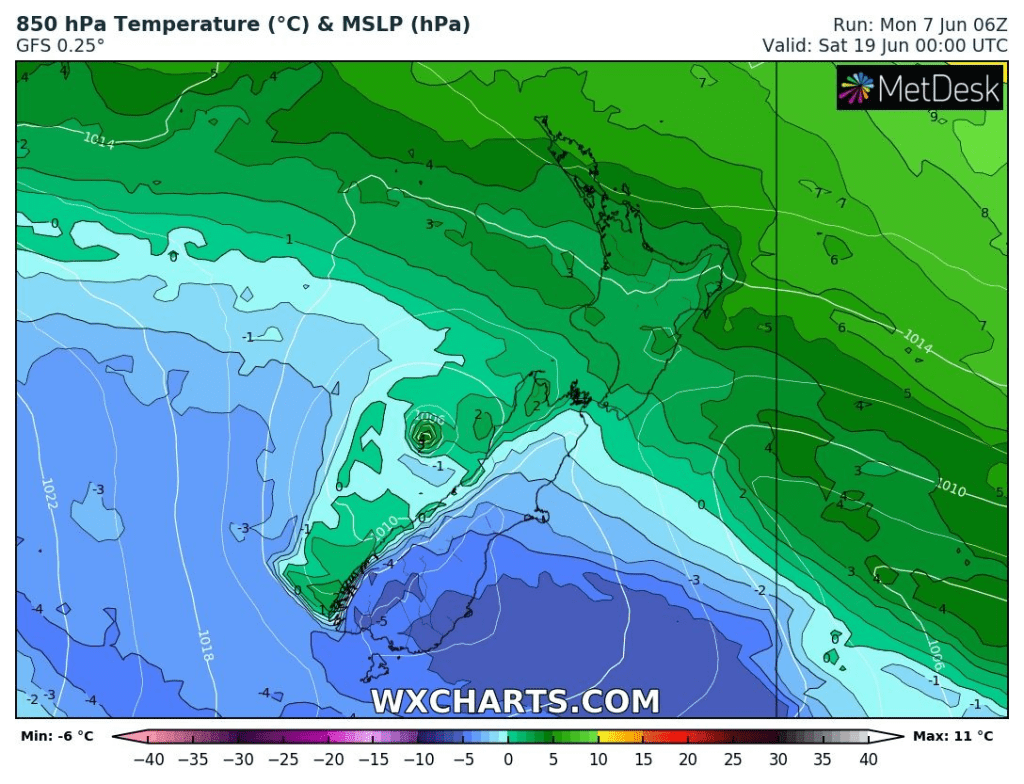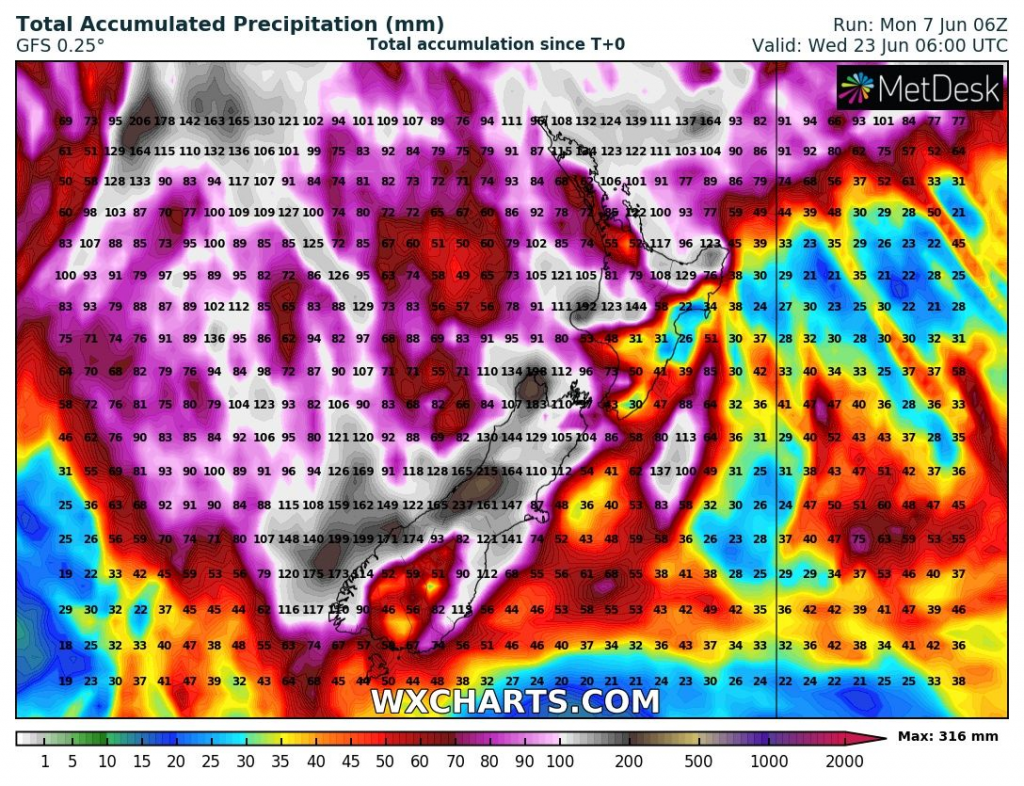 Source: wxcharts.com