Frost inferno for Poland, Ukraine, Romania! It´s abnormal -30°C/-40°C!
MK
December 21, 2021
2 min read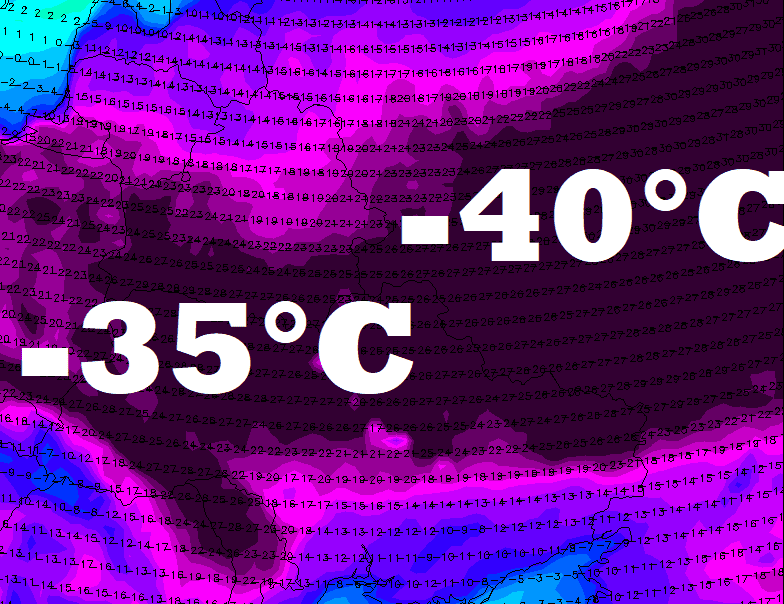 In the last Mkweather articles we have investigated the upcoming Siberian winter in Europe.
Already on 21. December 2021, temperatures in Switzerland (-31,2°C) or Greece (-21,9°C) dropped extremely low /https://mkweather.com/312c-in-switzerland-1200-masl-extreme-winter-is-here-france-germany-italy-and-austria-with-severe-frosts-too/; https://mkweather.com/greece-219c-in-1780-masl-snow-appeared-near-athens// and snowfall surprised day earlier Alexandria, Egypt (+ Kharga, southern Egypt with historically low temperatures) /https://mkweather.com/extreme-siberian-winter-in-egypt-snow-in-alexandria-kharga-almost-with-an-absolute-minimum-record//.
While the first 2 decades of December 2021 were in European mid-latitudes relatively milder /https://mkweather.com/esrl-composites-for-europe-for-the-first-4-pentads-of-december-2021-early-winter//, already around Christmas and New Year 2021-2022 is 40% chance, that AO index will fall extremely low, into the interval -5/-7 /https://mkweather.com/12-30-runs-of-gefs-expect-an-extremely-low-ao-index-from-5-to-7-for-christmas-time-and-new-year//.
This destabilization of polar vortex should be associated with extreme blizzards across Europe /https://mkweather.com/gfs-expects-extreme-blizzards-in-europe-regionally-20-70-cm-locally-up-to-1-meter-of-snow-possible// and according to the newest outputs, parts of the Eastern half of the continent should until New Year receive 30-70, regionally up to 1 meter of snowfall.
Just for these areas, a current GFS returned abnormally cold weather around 5. January 2022 /agrees with our long-term outlook /https://mkweather.com/the-long-term-forecast-for-europe-until-30-january-2022/; https://mkweather.com/the-long-term-snow-forecast-for-europe-until-30-january-2022//.
In air masses around -20°C in 850 hPa, legendary frosts are according to the run of GFS from 12 Z, 21. December 2021, possible, with only -35°C temperatures in Czechia, Poland, Slovakia, Romania, or Belarus and a possibility of anomalous -40°C in northeastern Ukraine and Moscow region, European Russia.
In northeastern parts of European Russia, even, up to -50°C and in Scandinavia, up to -45°C is possible /https://mkweather.com/europe-before-an-aggressive-siberian-blast-european-russia-50c-scandinavia-45c-central-europe-france-eastern-europe-baltic-region-turkey-30c-balkan-and-italy-25c-b//.
These frosts should be for 21. century legendary (in the case, if outputs will stay anomalously cold for parts of Europe).
An Arctic Ice Sea Extent was in the last period the 2nd highest in the last 15 years /https://mkweather.com/arctic-sea-ice-extent-is-the-2nd-highest-in-15-years//, moreover, La Nina and strong AO- and NAO- are expected, together with wet MJO above SE Asia and negative IOD (additional factors).
If you live in Europe, especially it's eastern half, we strongly recommend you to watch current weather news, forecasts, warnings, and advisories, minimally until 10. January 2022.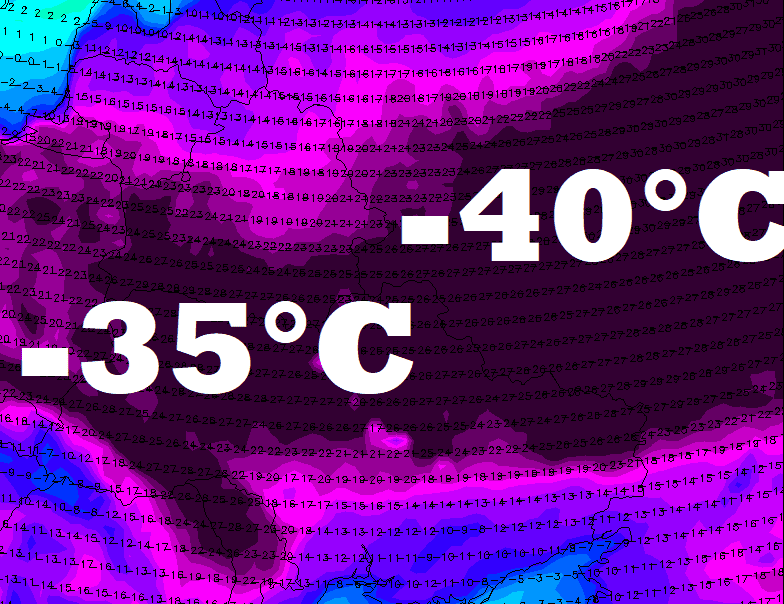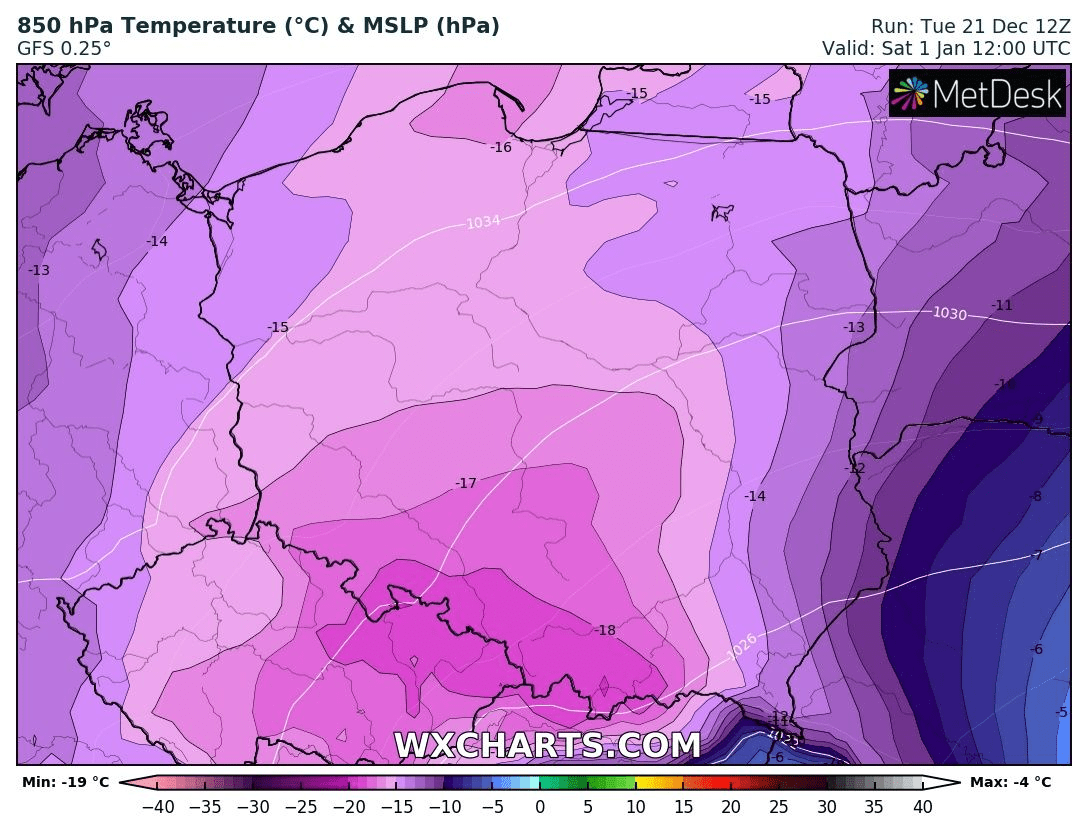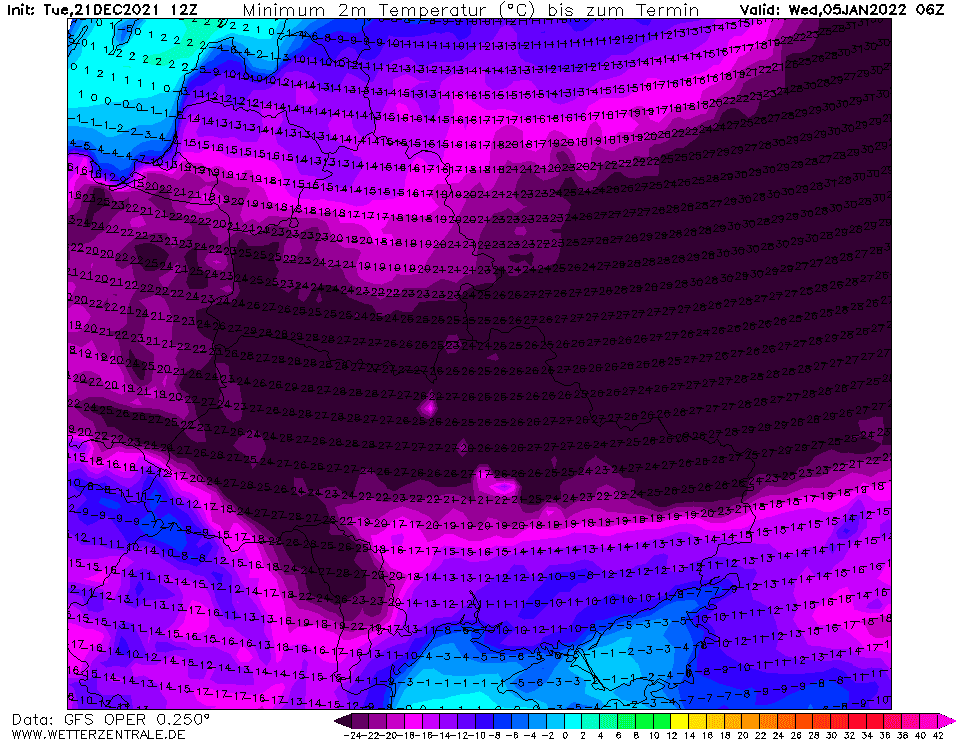 Source: wetterzentrale.de