Europe before an aggressive Siberian blast: European Russia -50°C, Scandinavia -45°C, Central Europe, France, Eastern Europe, Baltic region, Turkey -30°C, Balkan and Italy -25°C, British Islands -20°C
MK
December 20, 2021
2 min read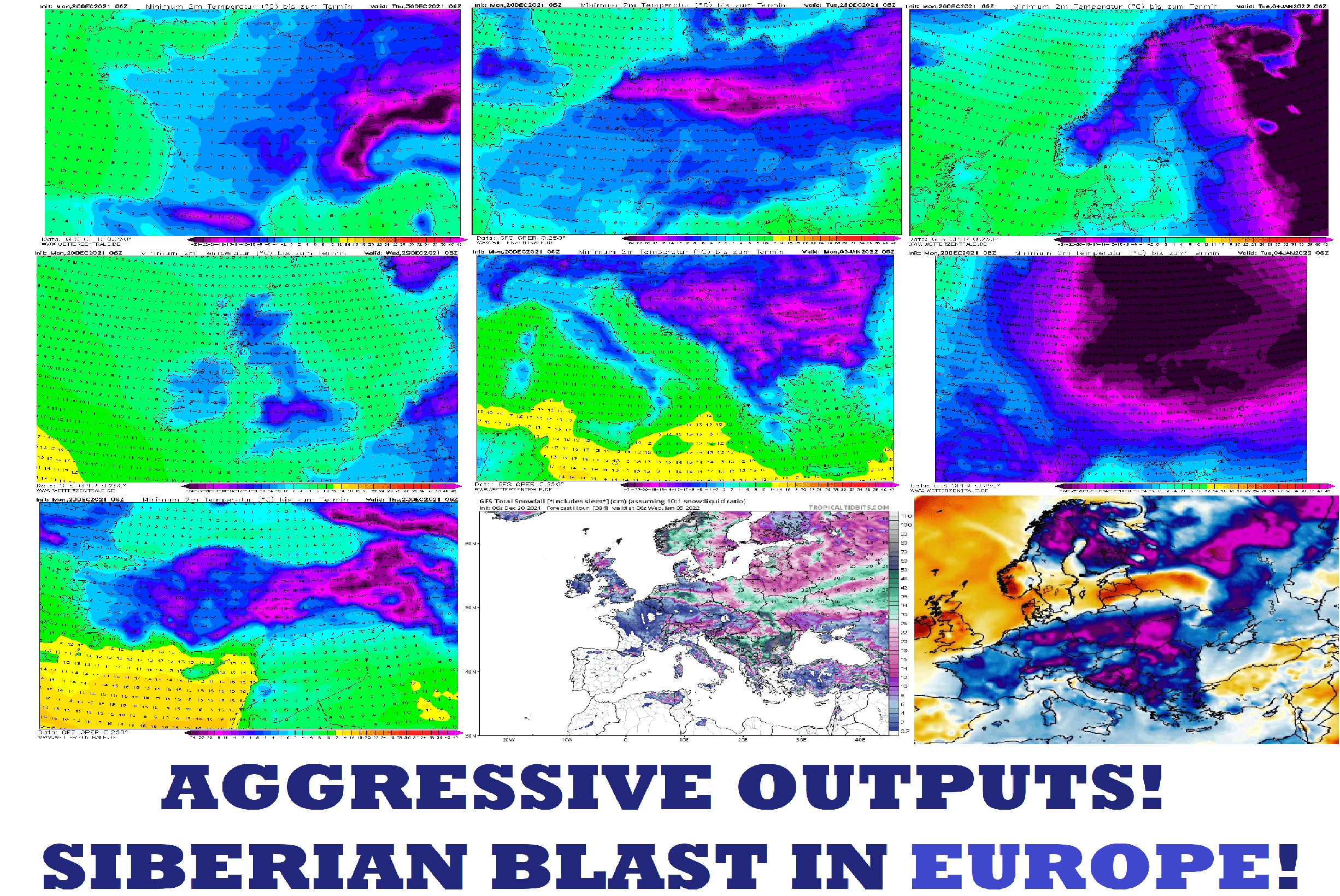 Already in the last series of Mkweather articles, we warned before extremely cold forecast conditions in Europe between 20. December 2021 – 10. January 2022, with a peak around Sylvester, 31. December 2021 /https://mkweather.com/40-45c-frosts-in-scandinavia-after-christmas/; https://mkweather.com/20c-in-england-and-benelux-around-sylvester-31-12-2021/; https://mkweather.com/chances-for-30c-around-sylvester-2021-31-12-in-central-europe-are-still-alive/; https://mkweather.com/italy-and-balkan-with-siberian-frosts-20-25c-on-new-year-turkey-30c-around-christmas//.
The severe Siberian blast should be associated with regional blizzards /https://mkweather.com/strange-and-suspiciously-extreme-blizzard-on-gfs-outputs-for-parts-of-europe//.
It appears, that aggressive outputs will be in the next days very often – now we should look at new outputs from 20. December 2021.
The Siberian air mass will flood almost all European territory, parts of the Middle East, Central Asia, and Northern Africa. Only warm regions should be Portugal and western Spain, without frosts.
In Scandinavia, according to the newest outputs, -40/-45°C will be possible, in European Russia, an attack of -50°C is forecast.
Continental Europe, from France to Ukraine, such as the Baltic region, Eastern Europe or Turkey should experience minimum temperatures around -30°C (national tops in many countries).
In Balkan and Italy (the Alps below 1000 MASL), -25°C, maybe lower temperatures are possible.
England should surprise anomalous -20°C and northeastern Spain should experience thanks to deep snow cover with -10/-15°C.
Frosts and snowfall should appear below 1000 MASL in the Middle East or Northern Africa, too.
Blizzard conditions are still forecasted – for now, again for southern regions such as Balkan, but too for axis Amsterdam – Moscow.
Classic warnings before a worsening of health problems such as hypothermia, virological situation, heart attacks, such as power outages, uprooted trees ar problems in travel are expected.
Warmer weather is possible mainly after 10. January 2022 //https://mkweather.com/a-long-term-forecast-for-europe-until-31-january-2022///.
An expected peak of Winter 2021/2022 around New Year was forecast in our Winter 2021/2022 forecasts for Europe and North Hemisphere a months before /https://mkweather.com/winter-2021-2022-forecast-for-northern-hemisphere/; https://mkweather.com/winter-2021-2022-forecast-for-europe-early-extreme-arctic-and-siberian-blasts-and-blizzards-late-dry-and-very-warm-conditions//.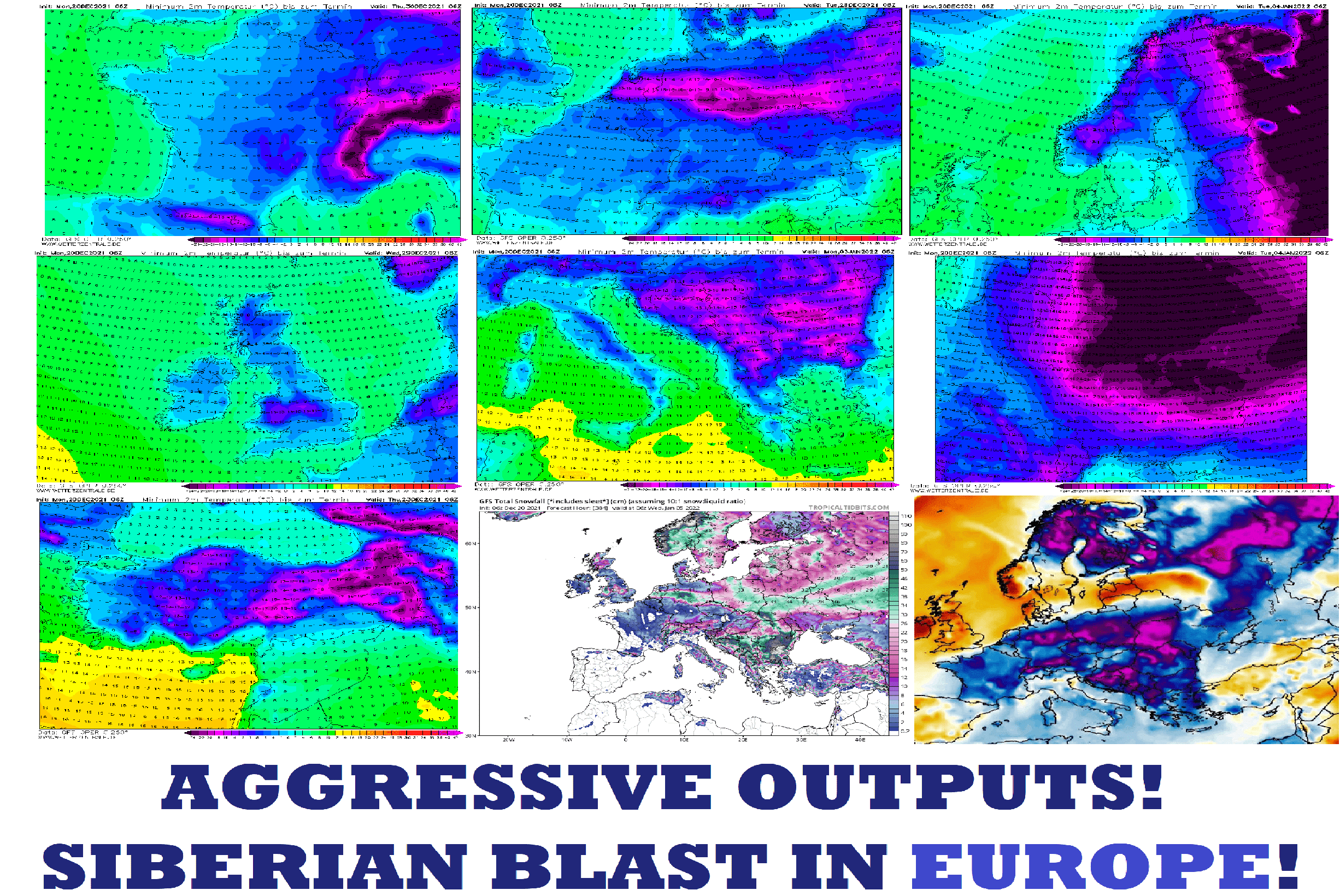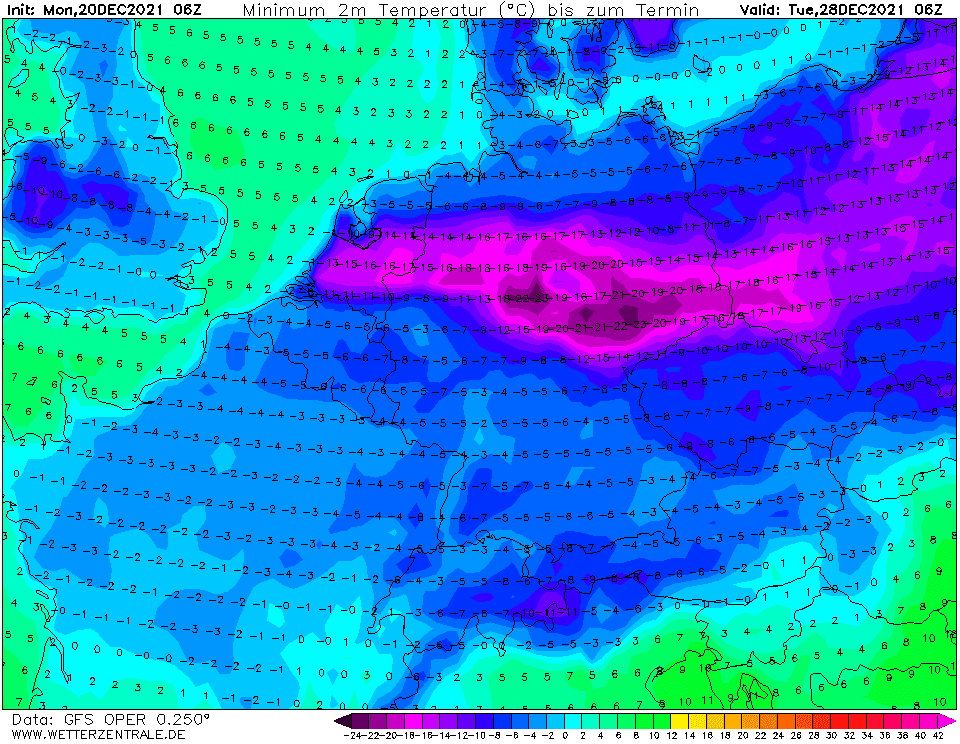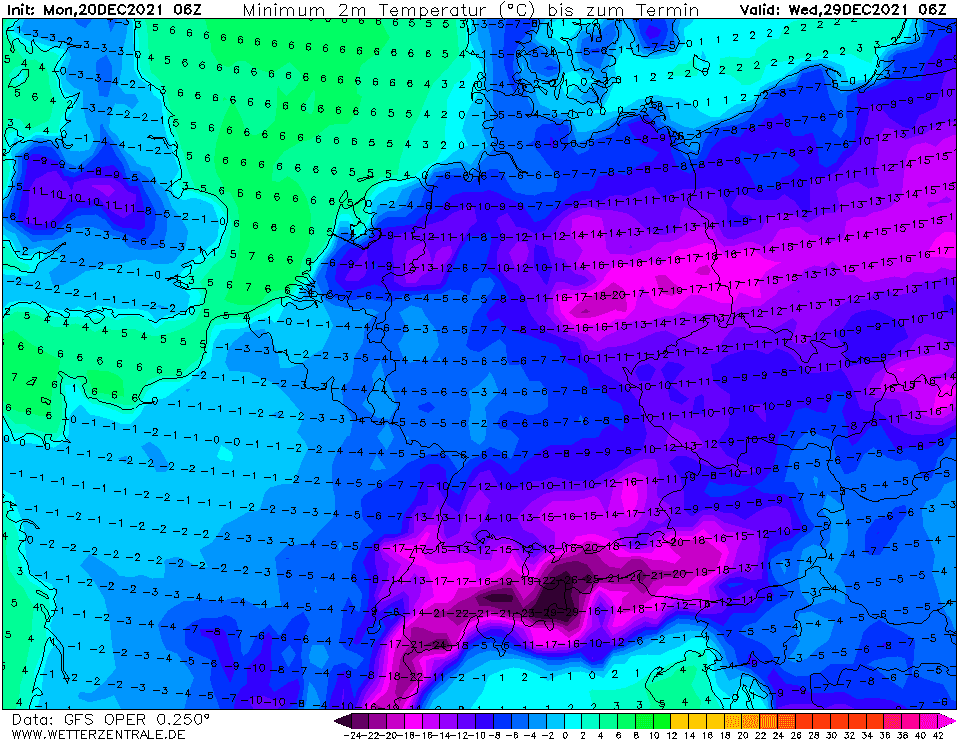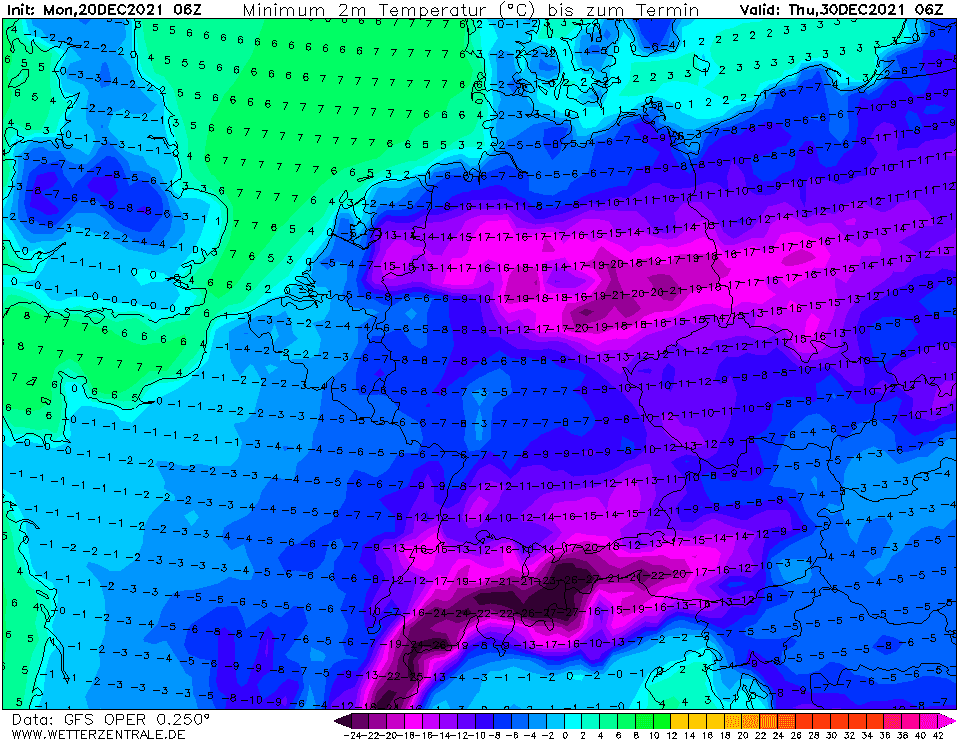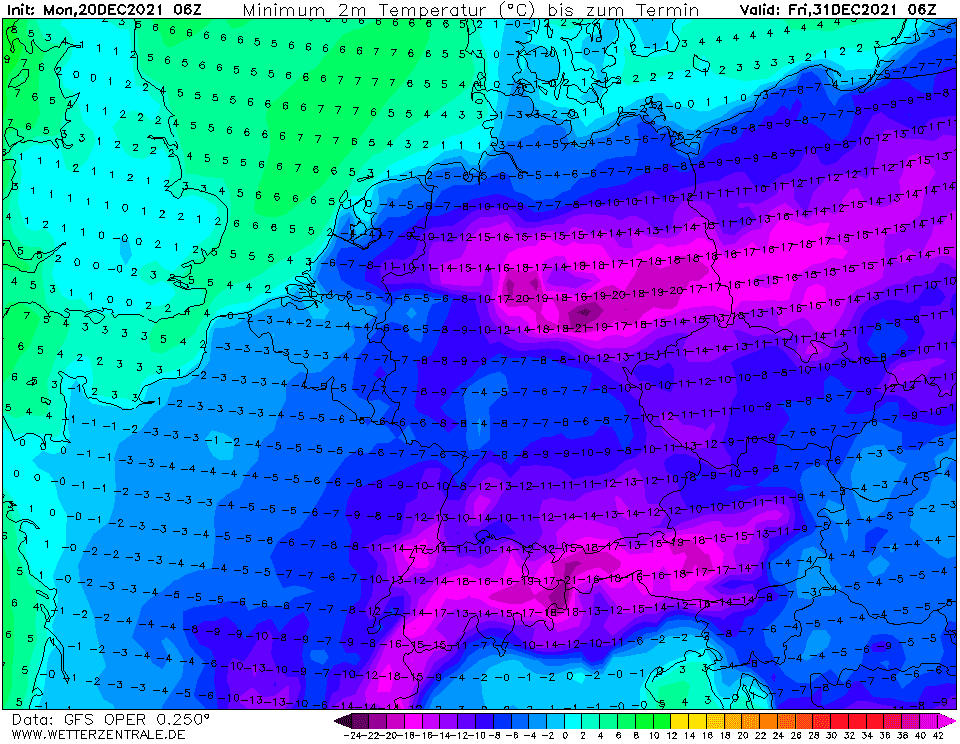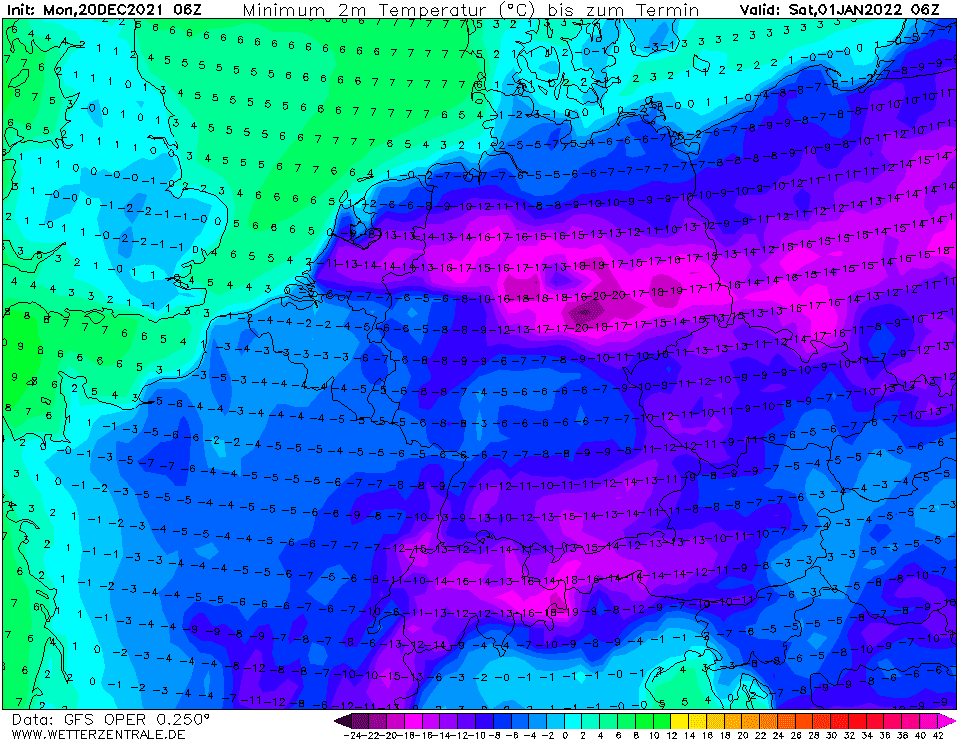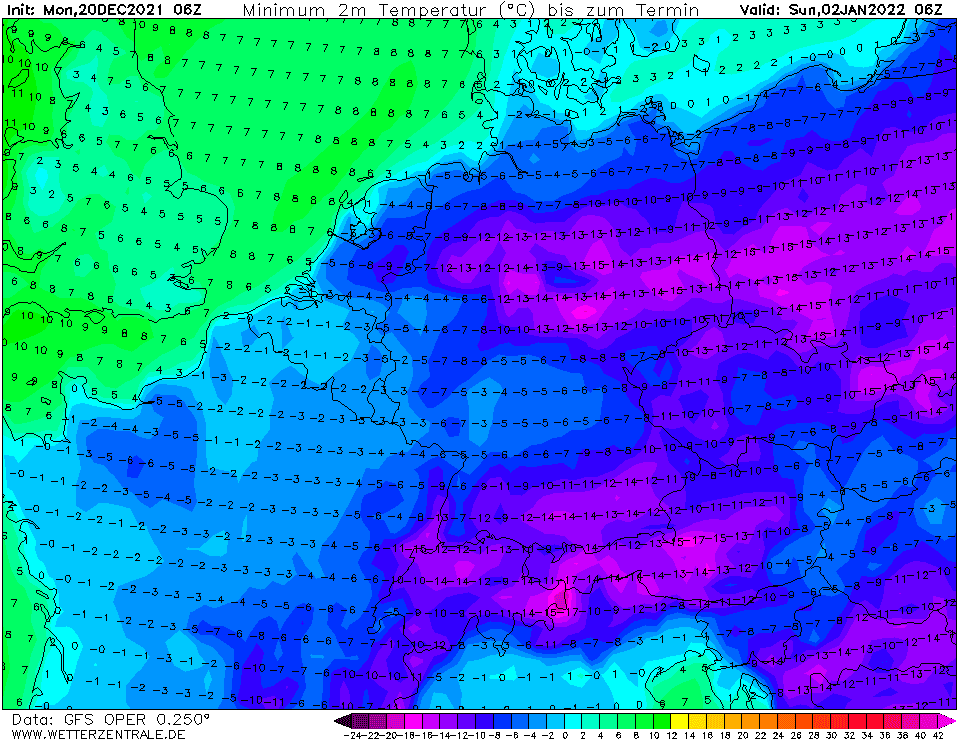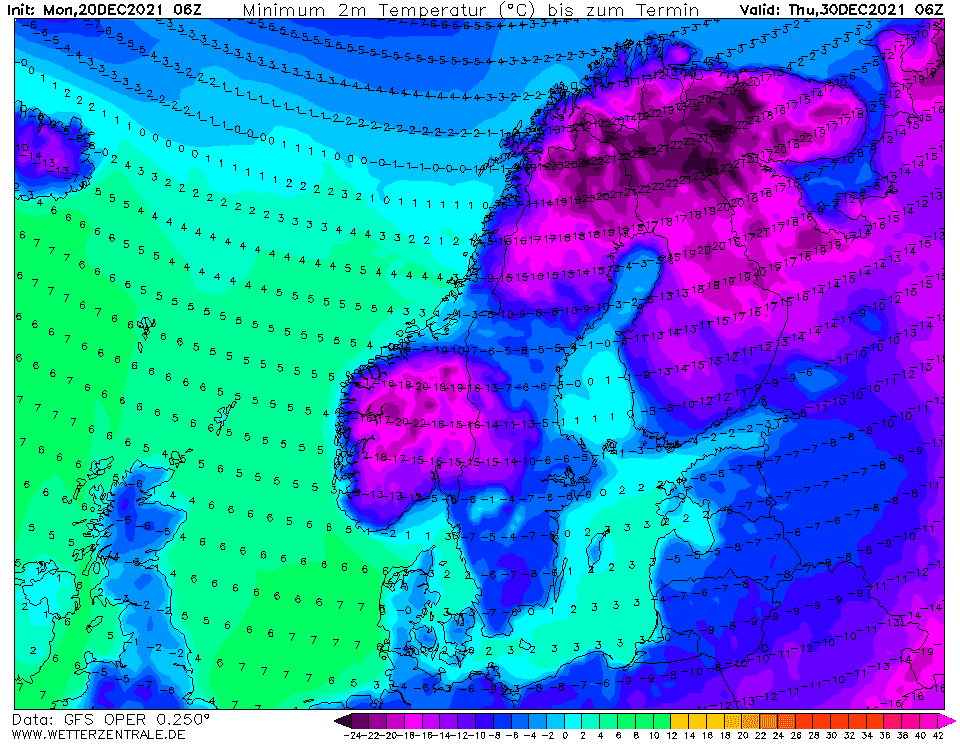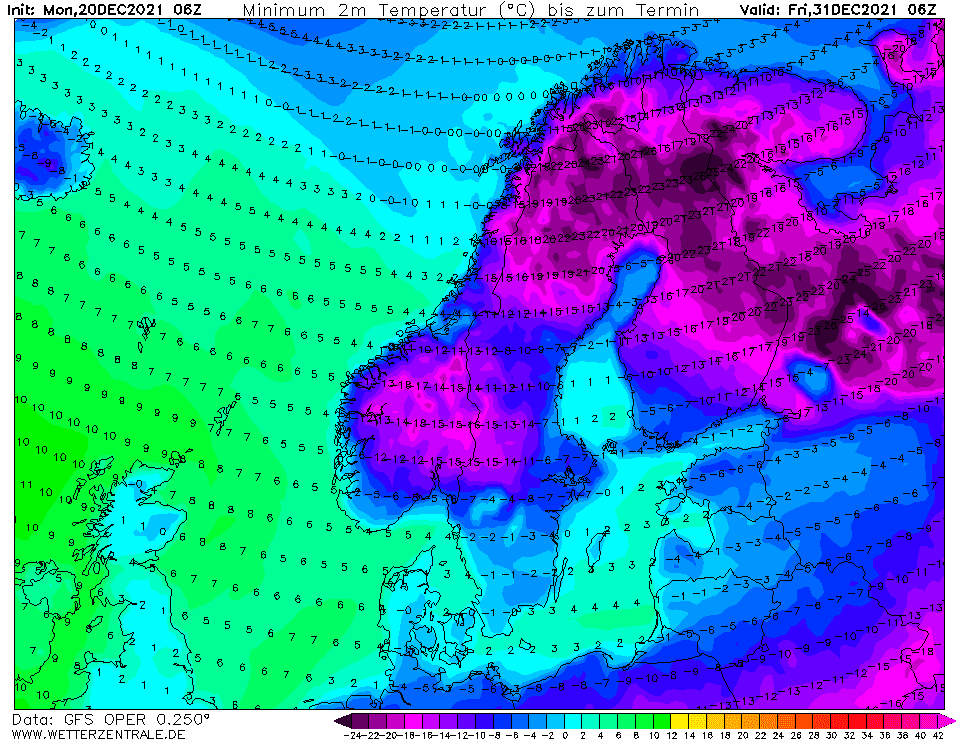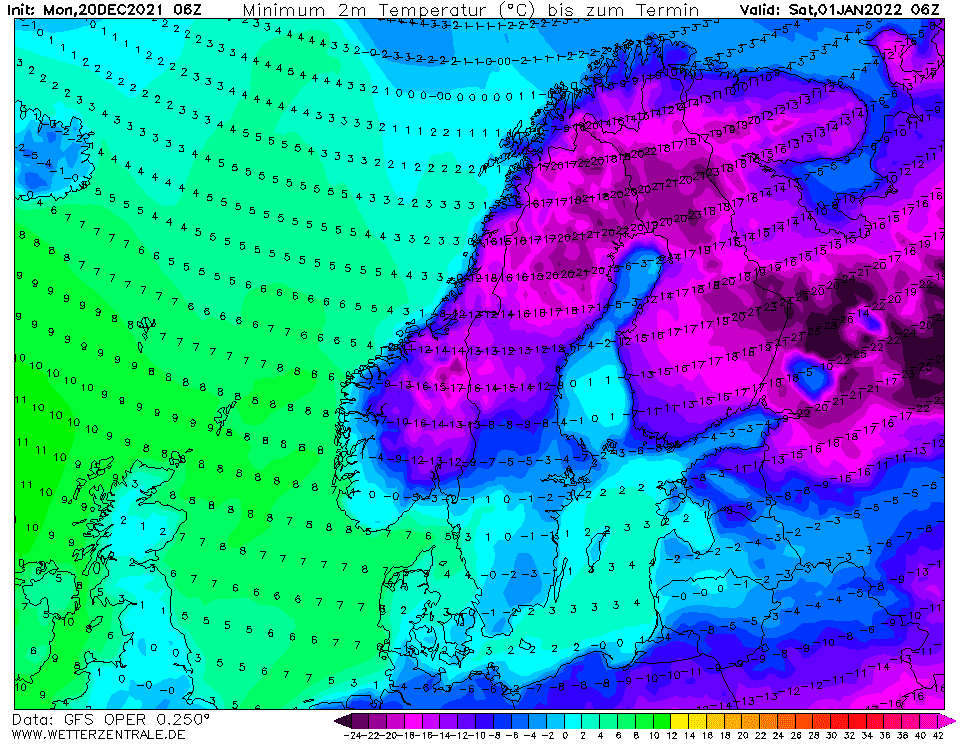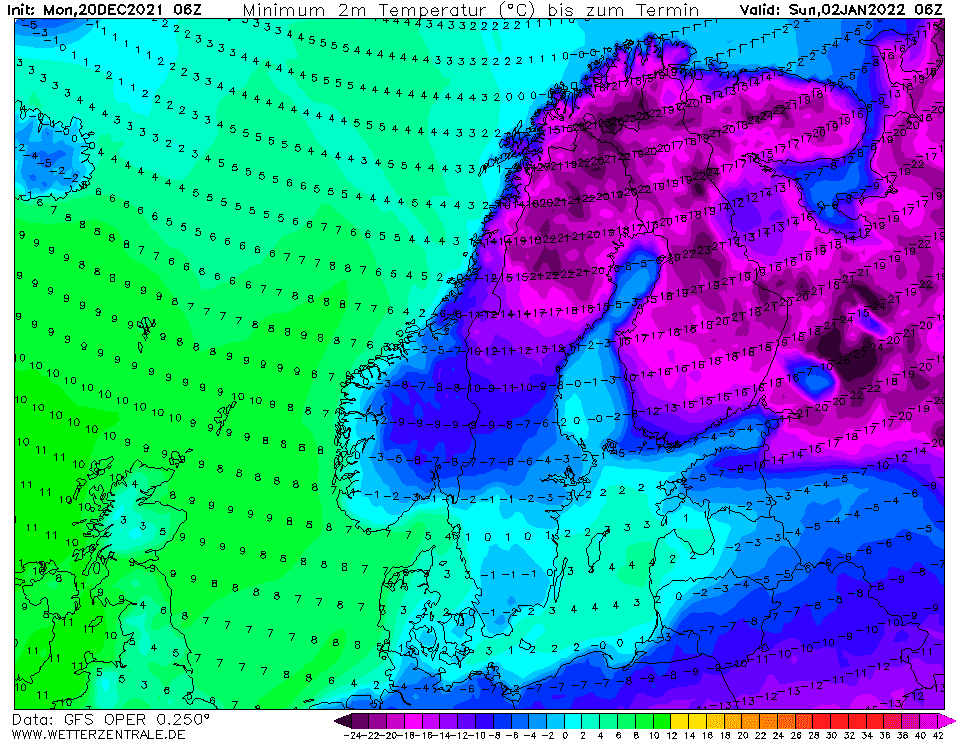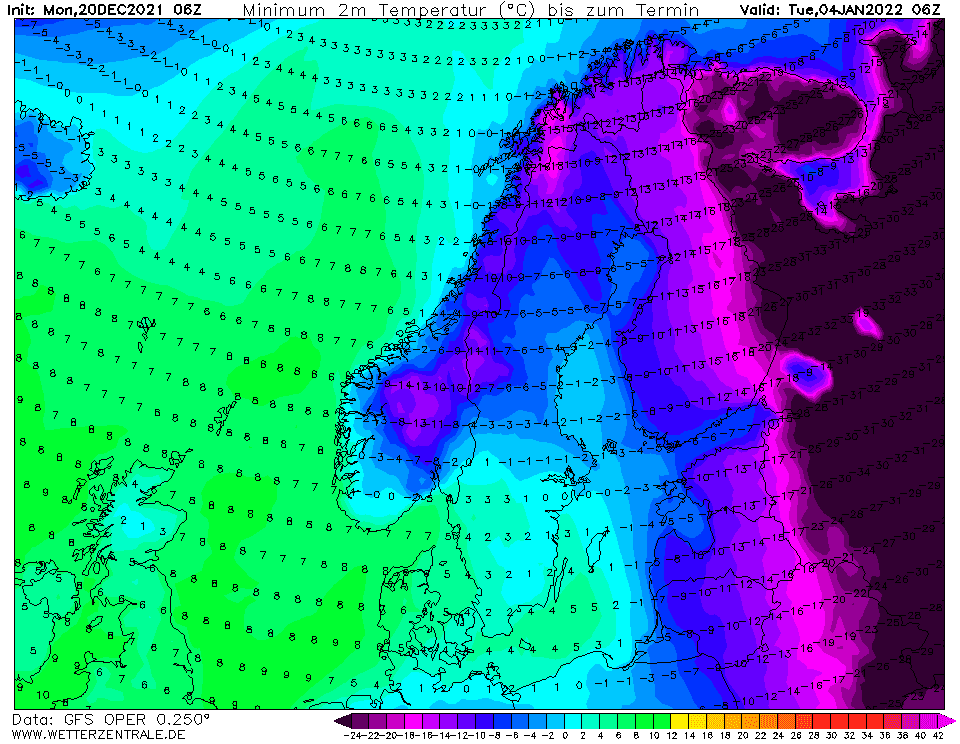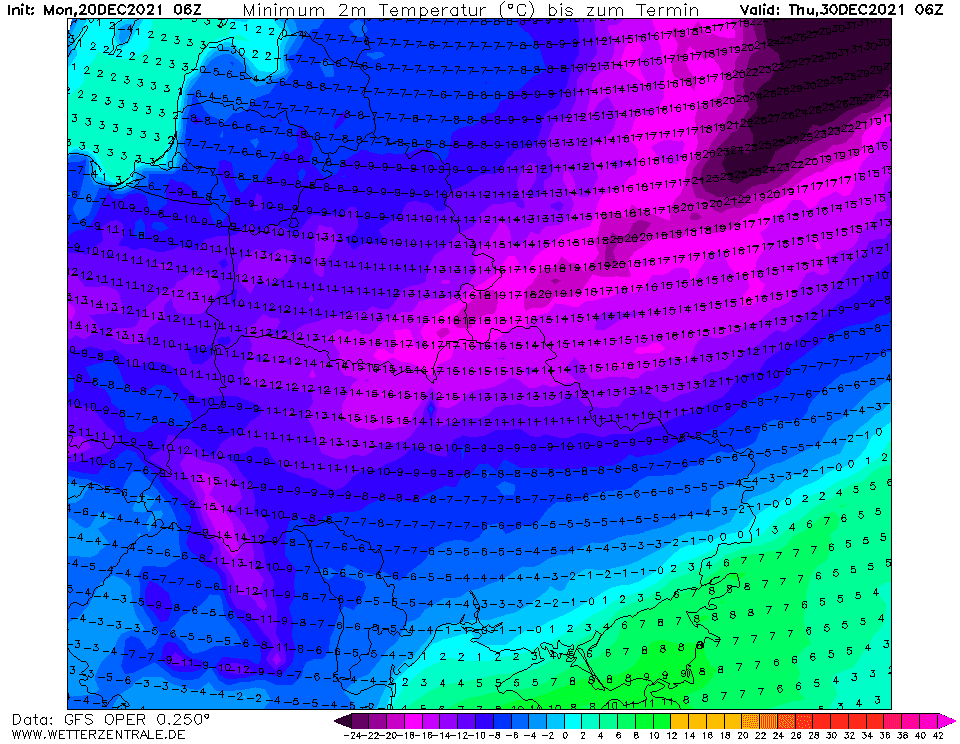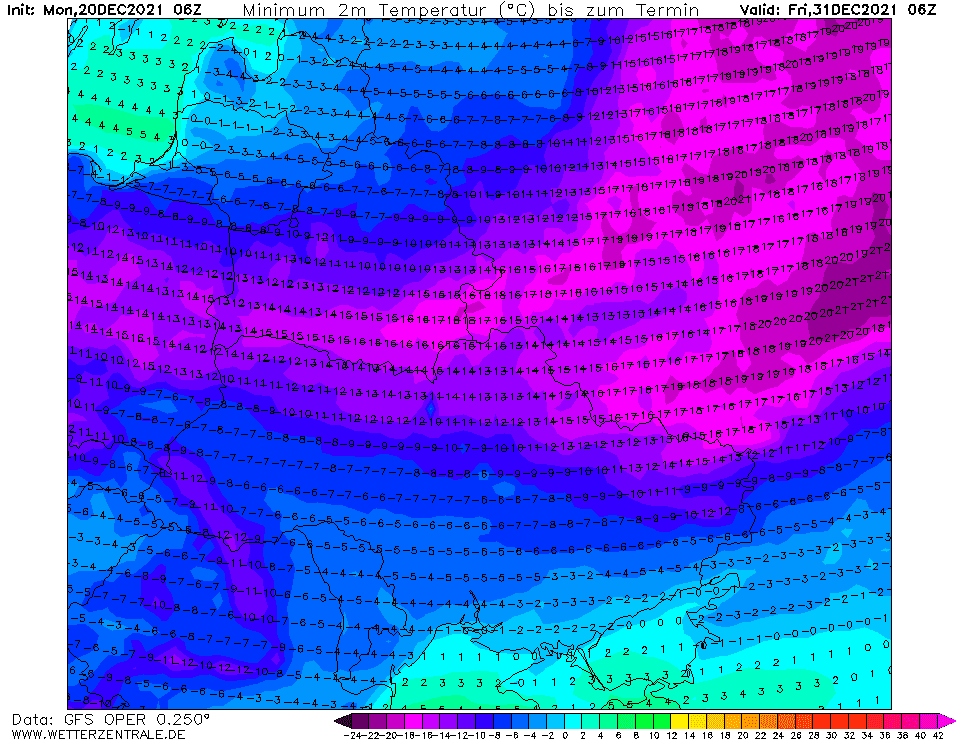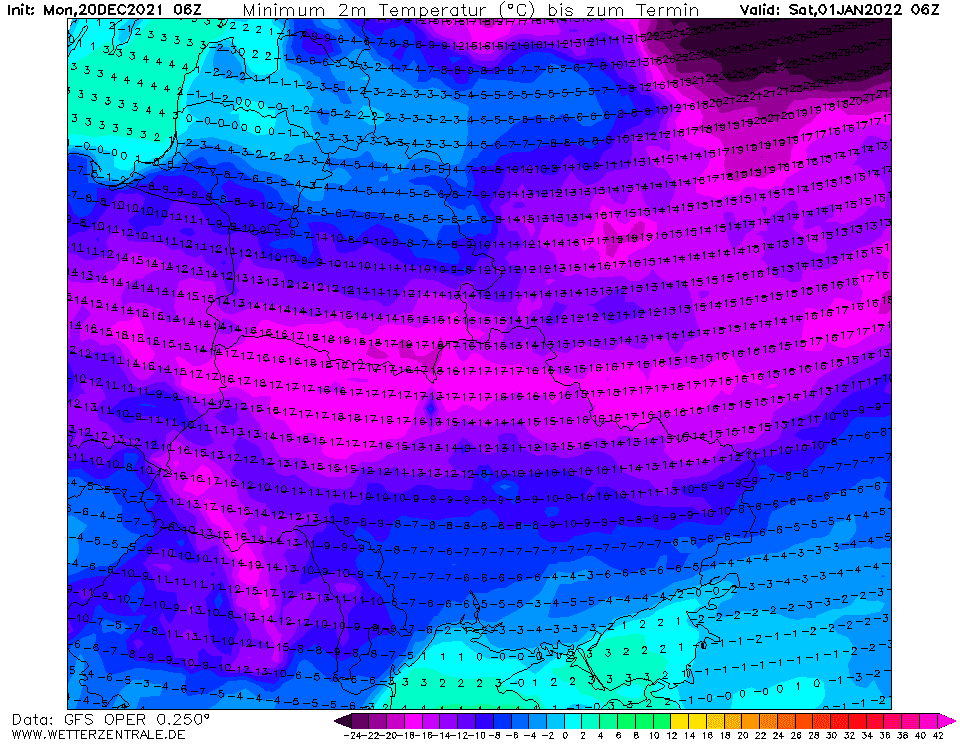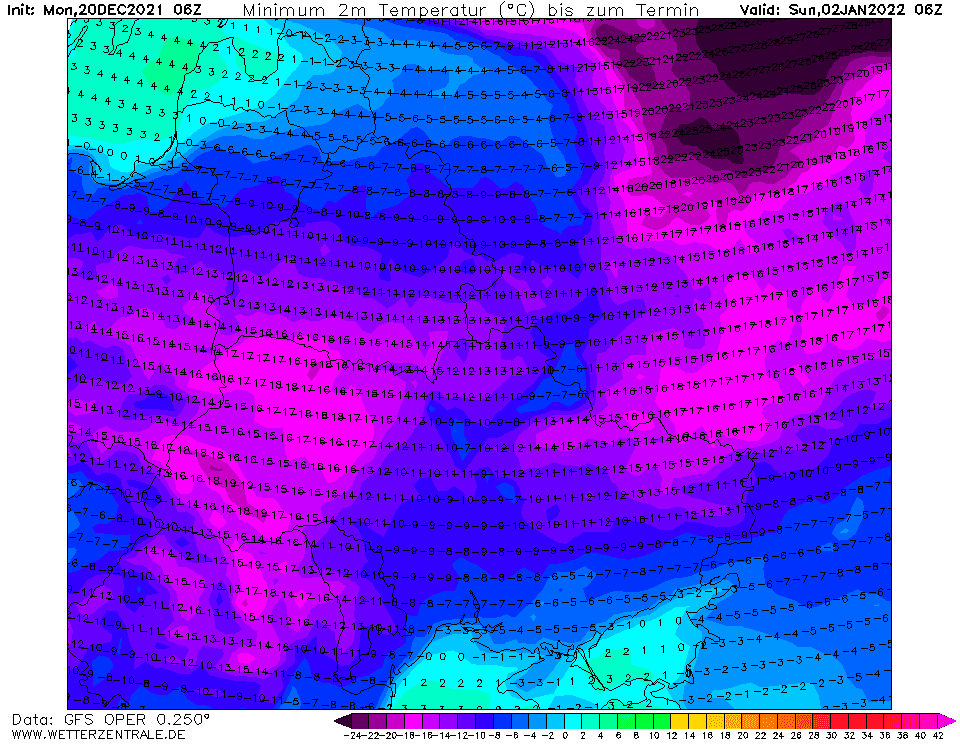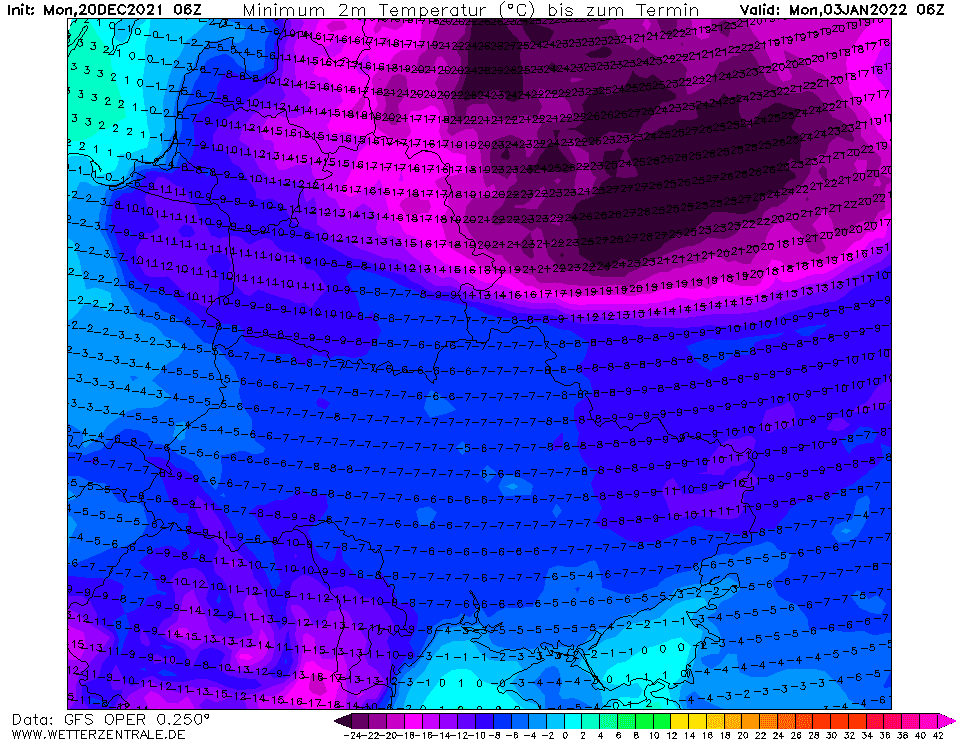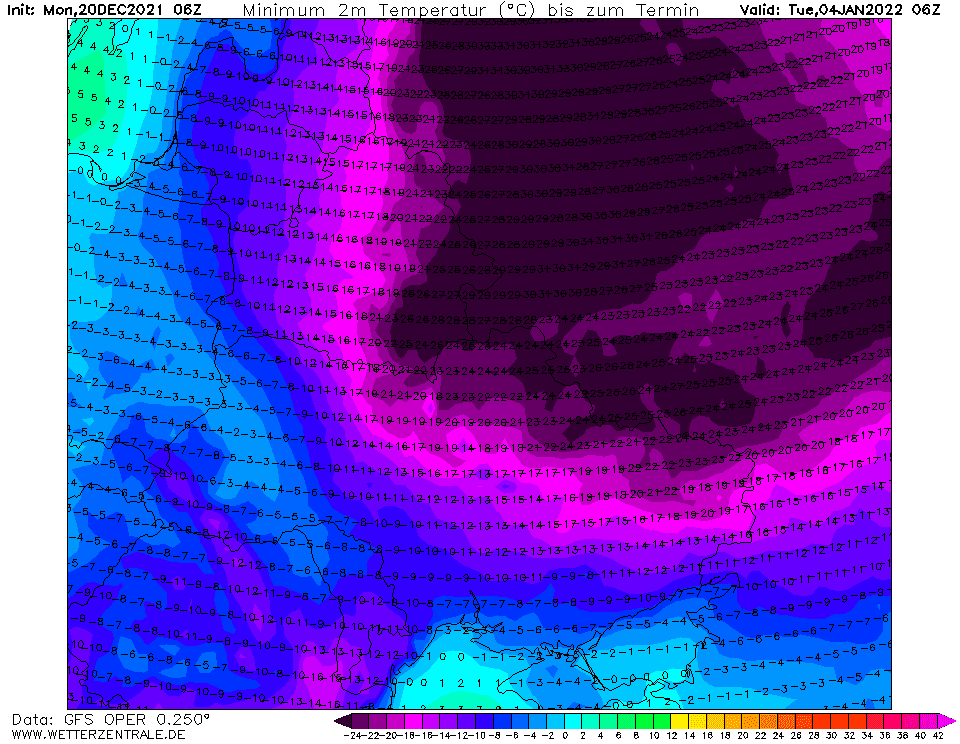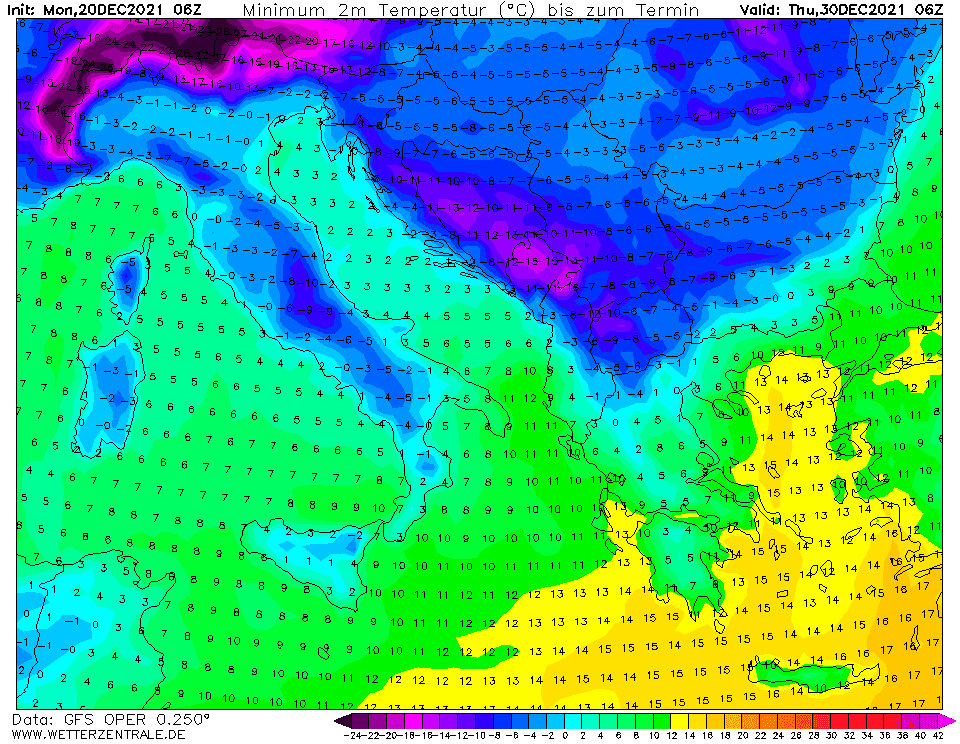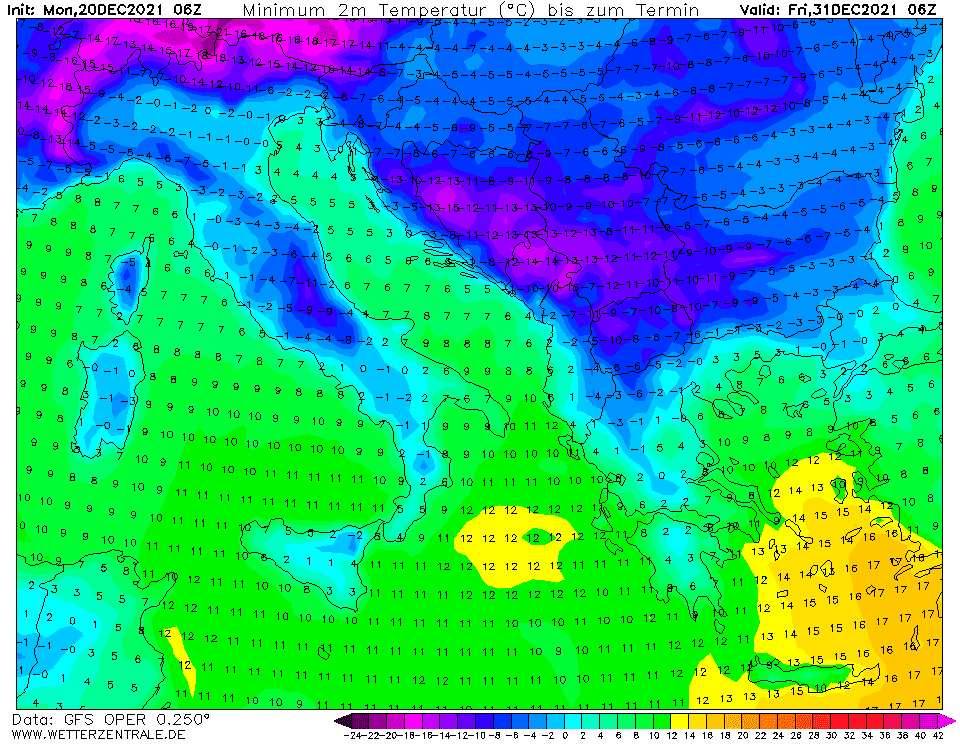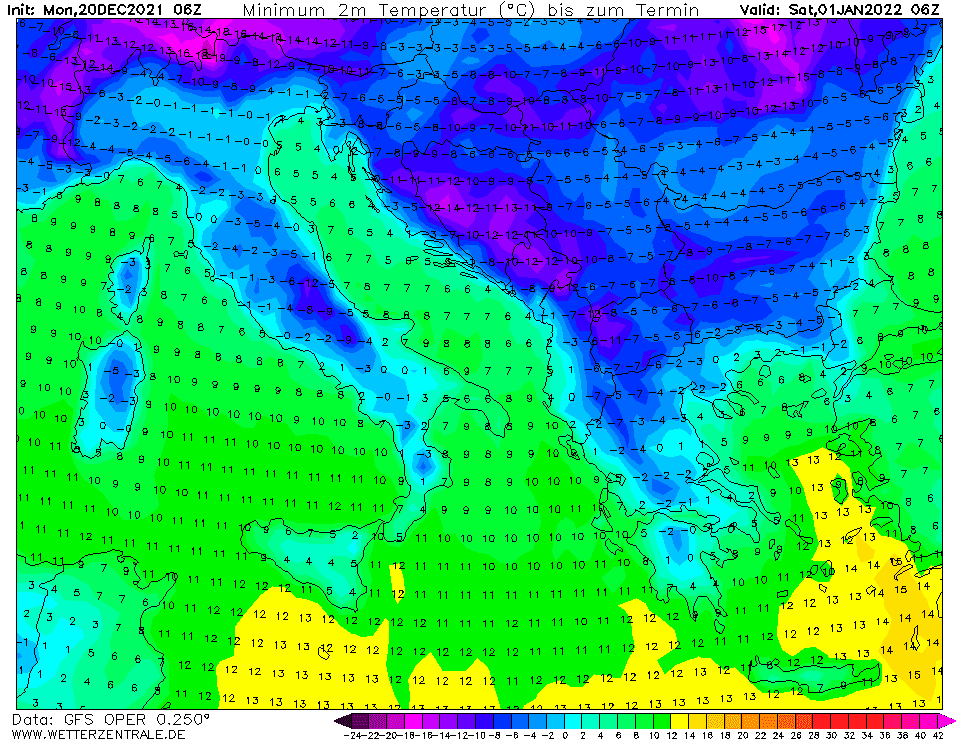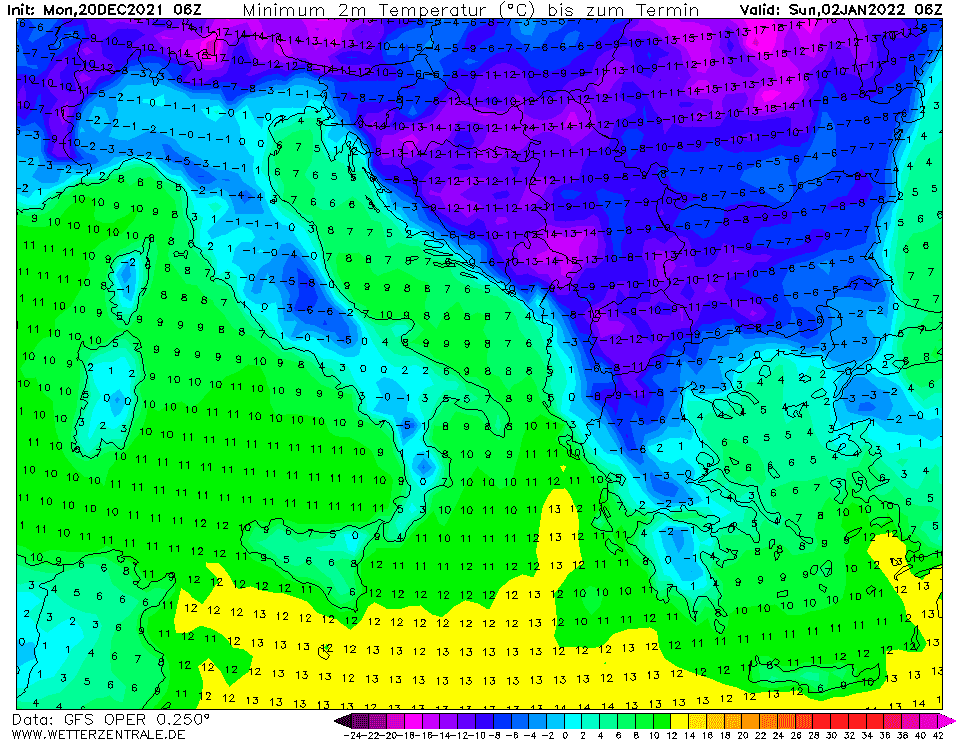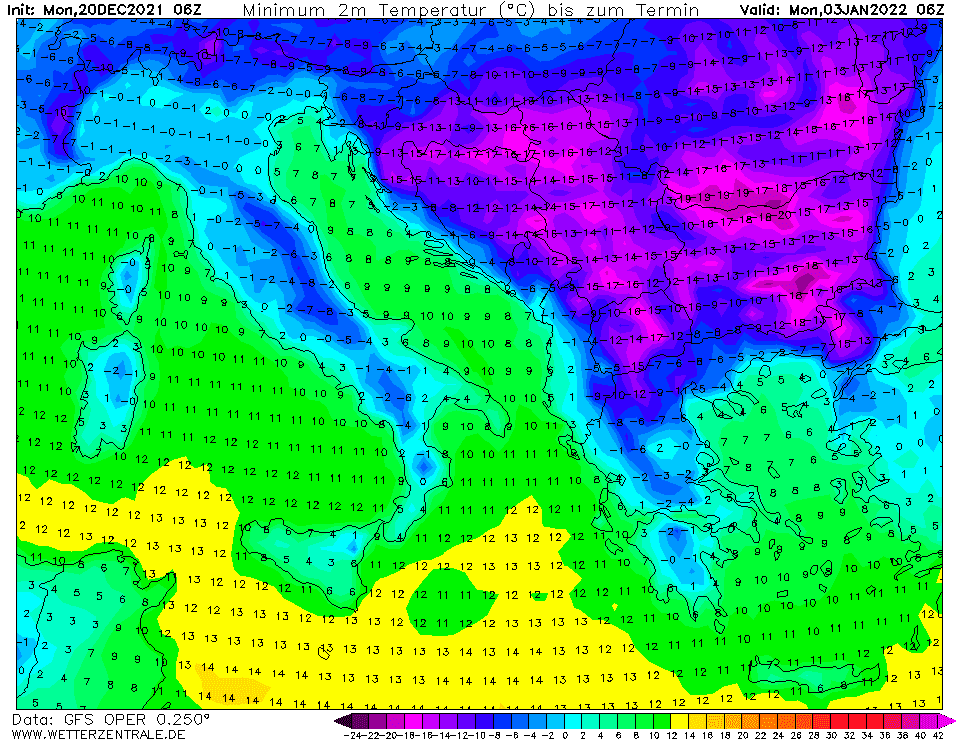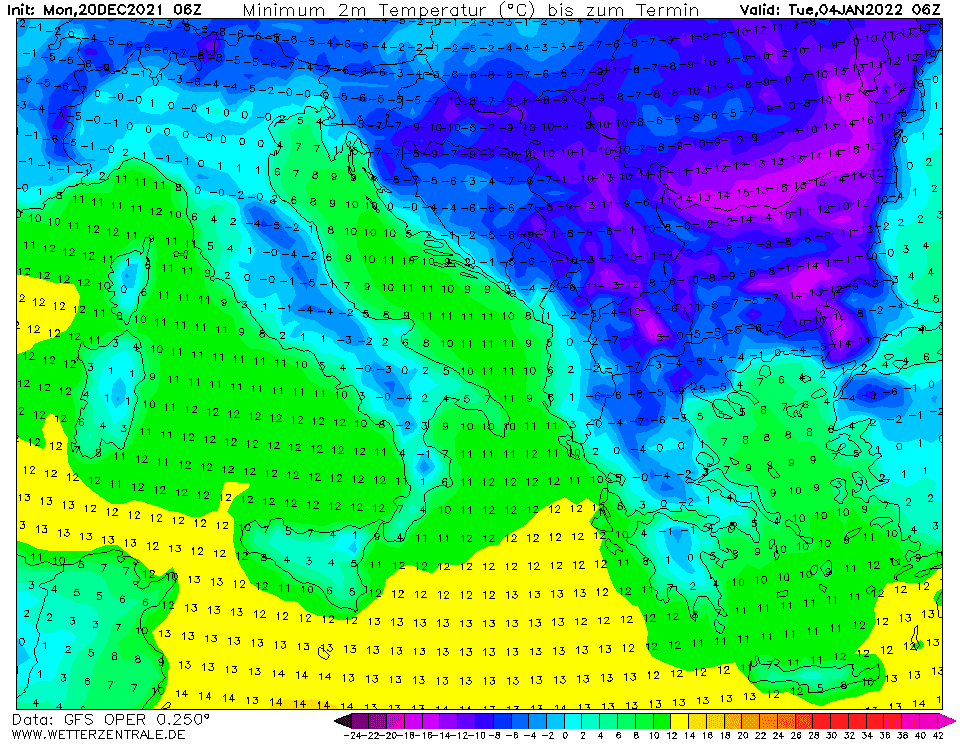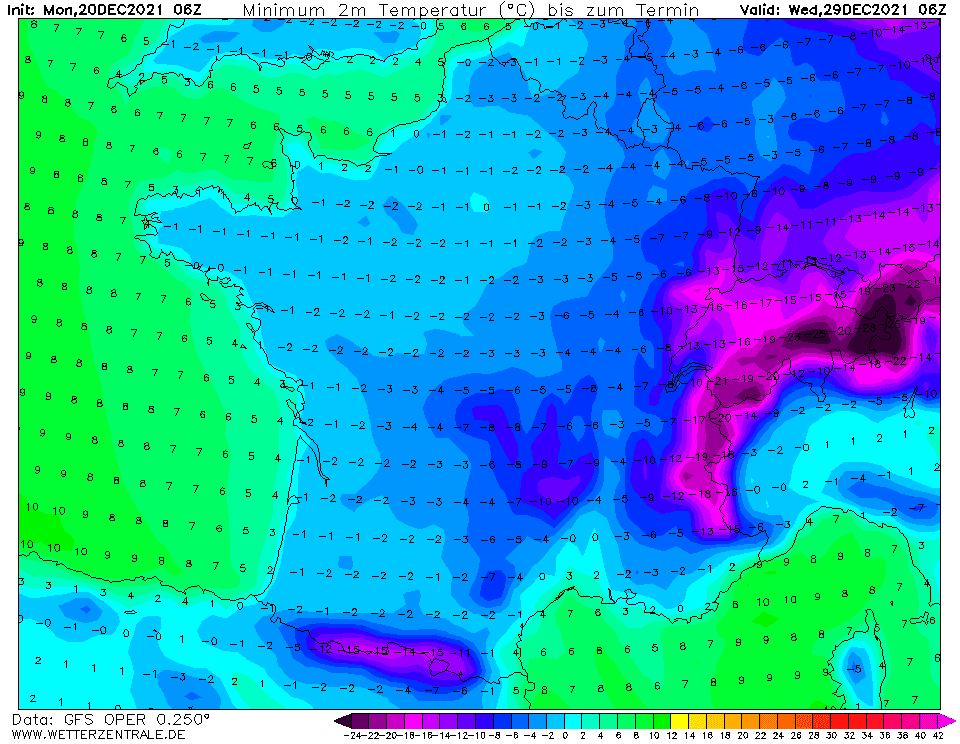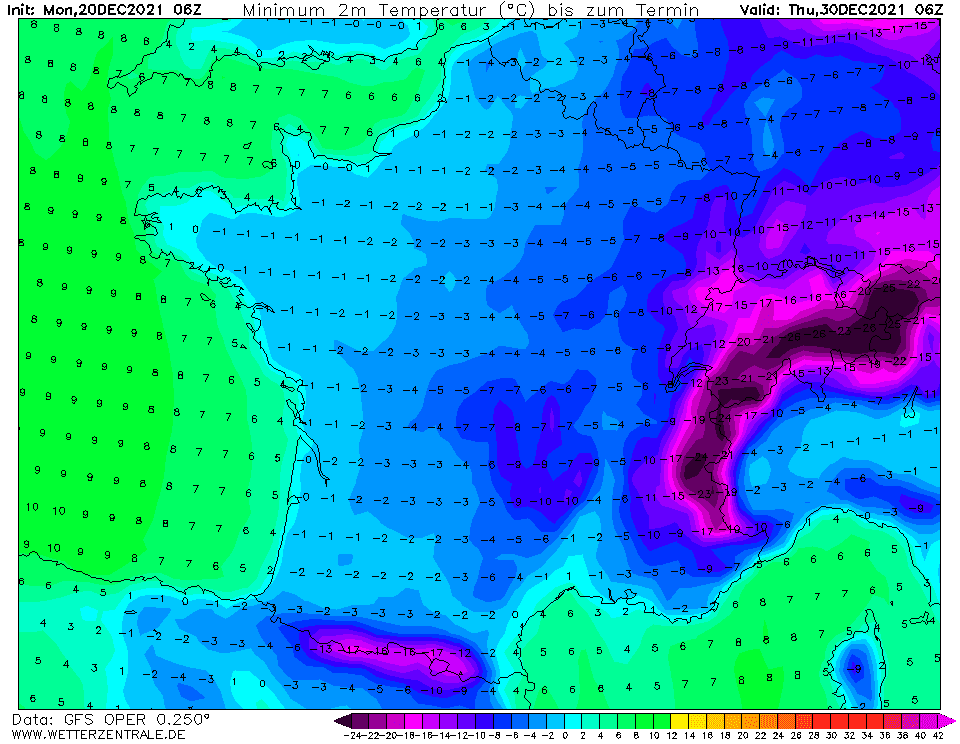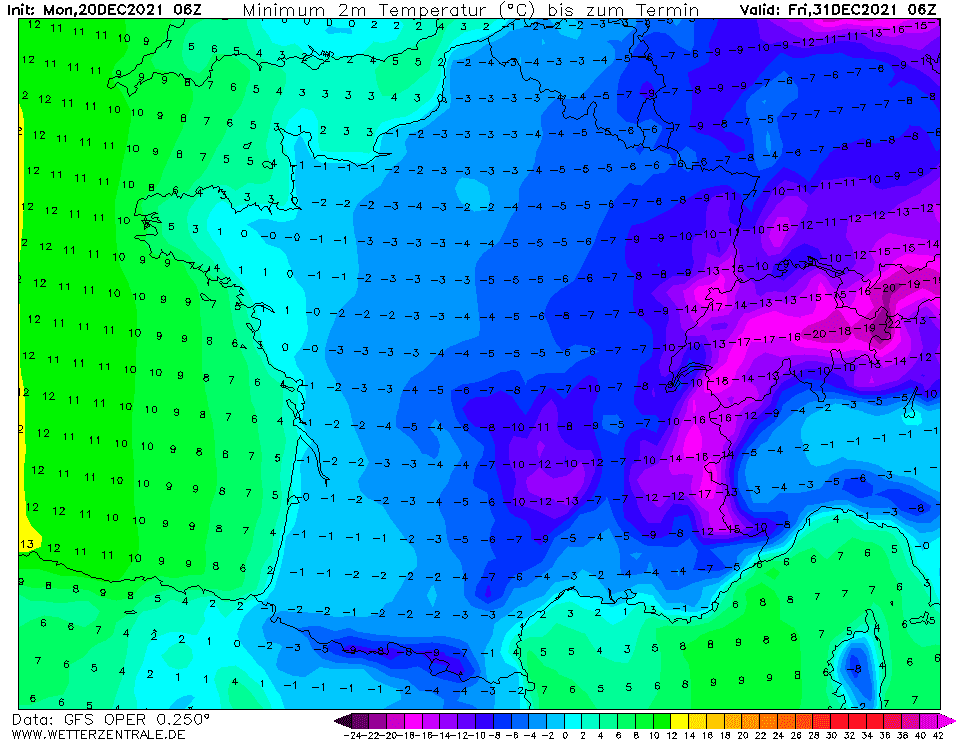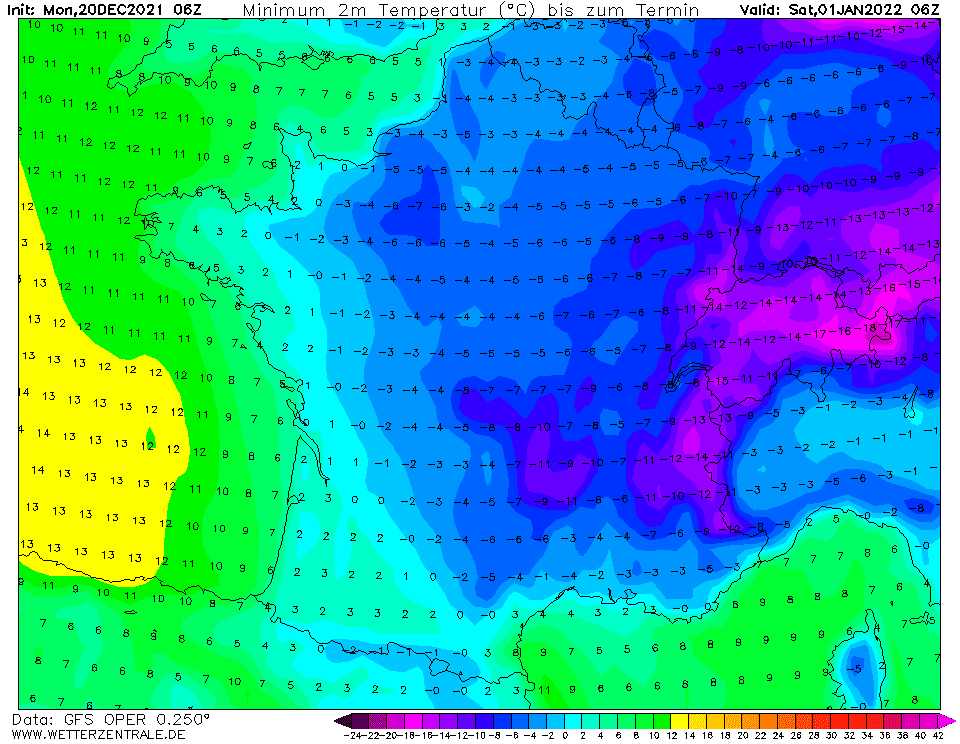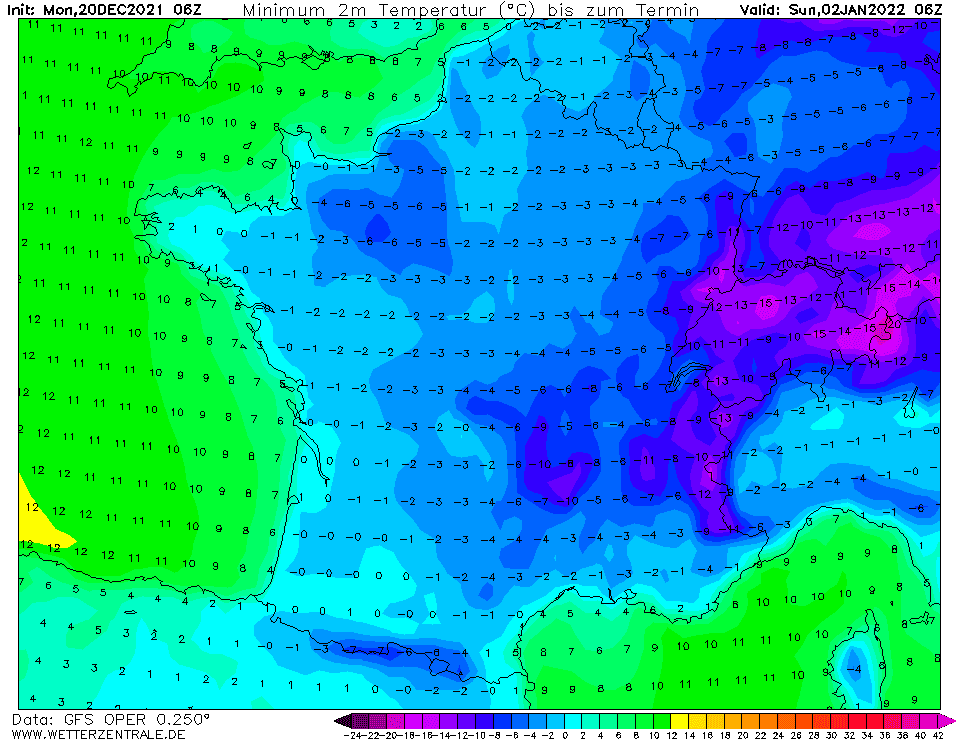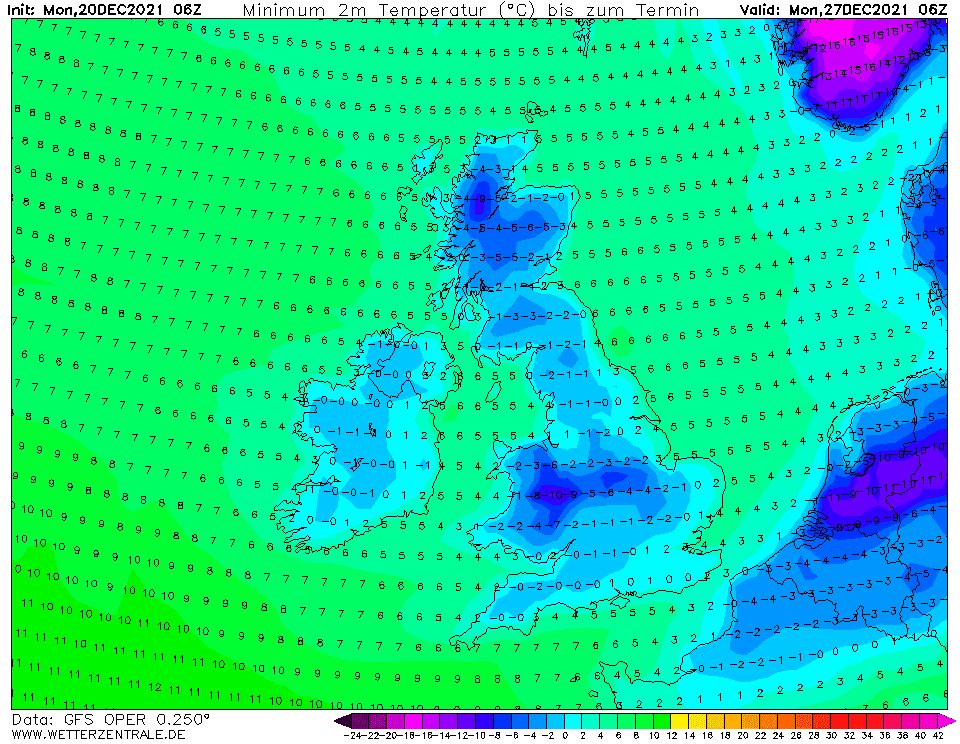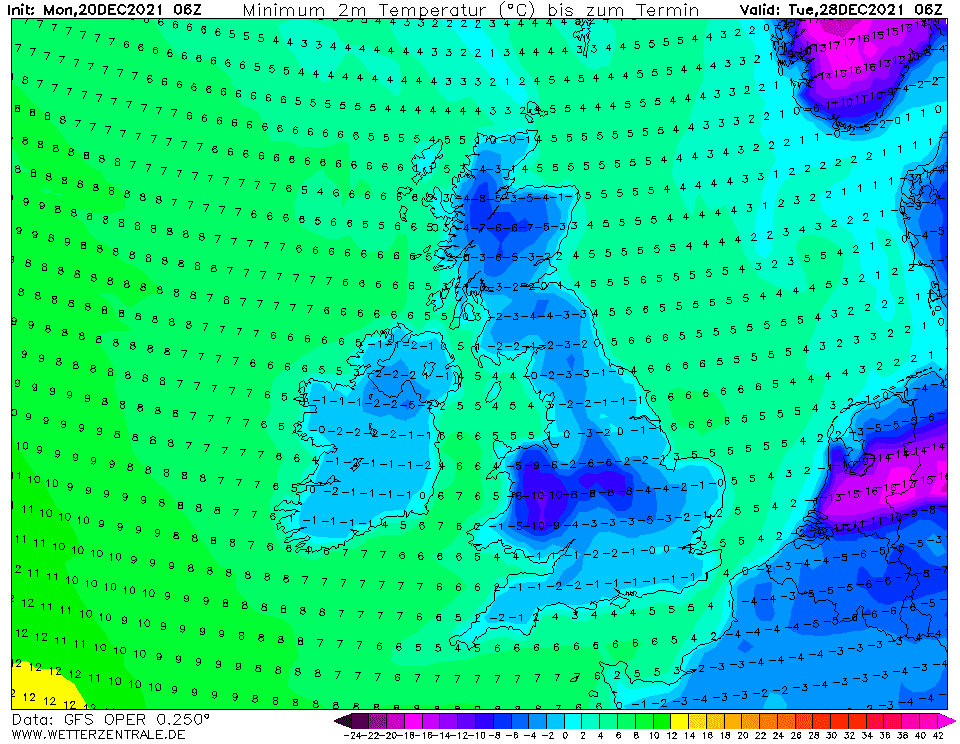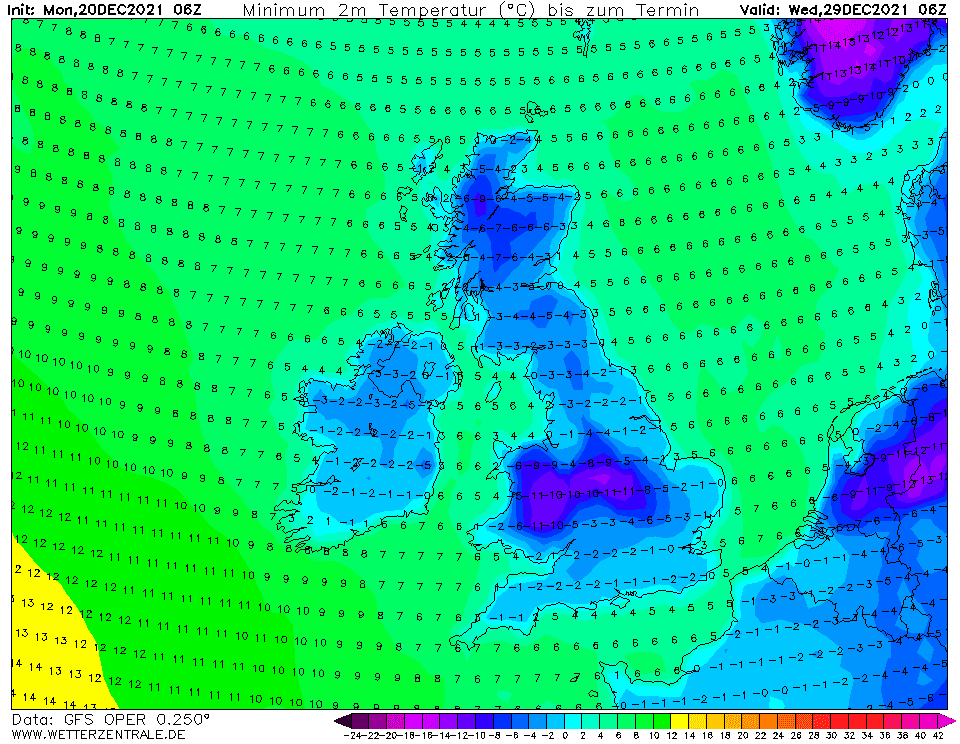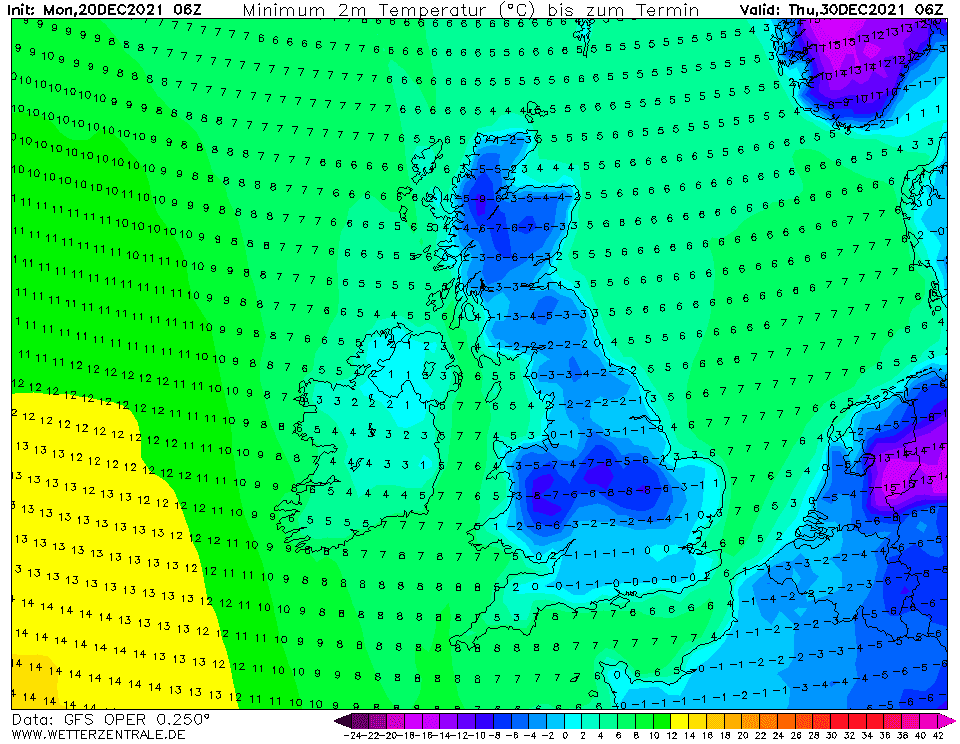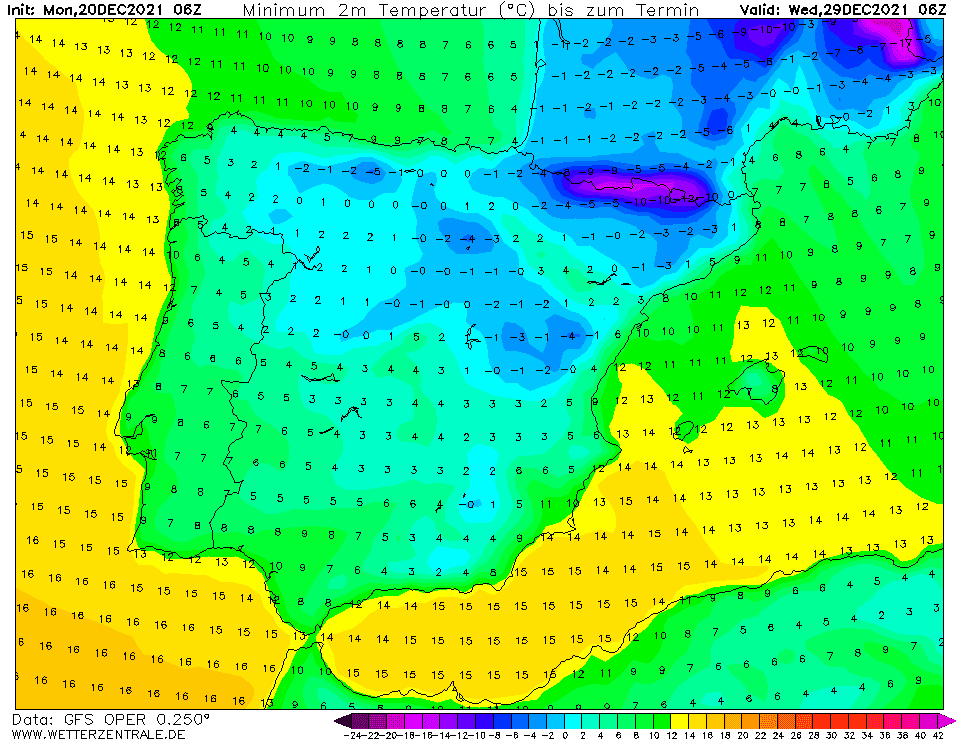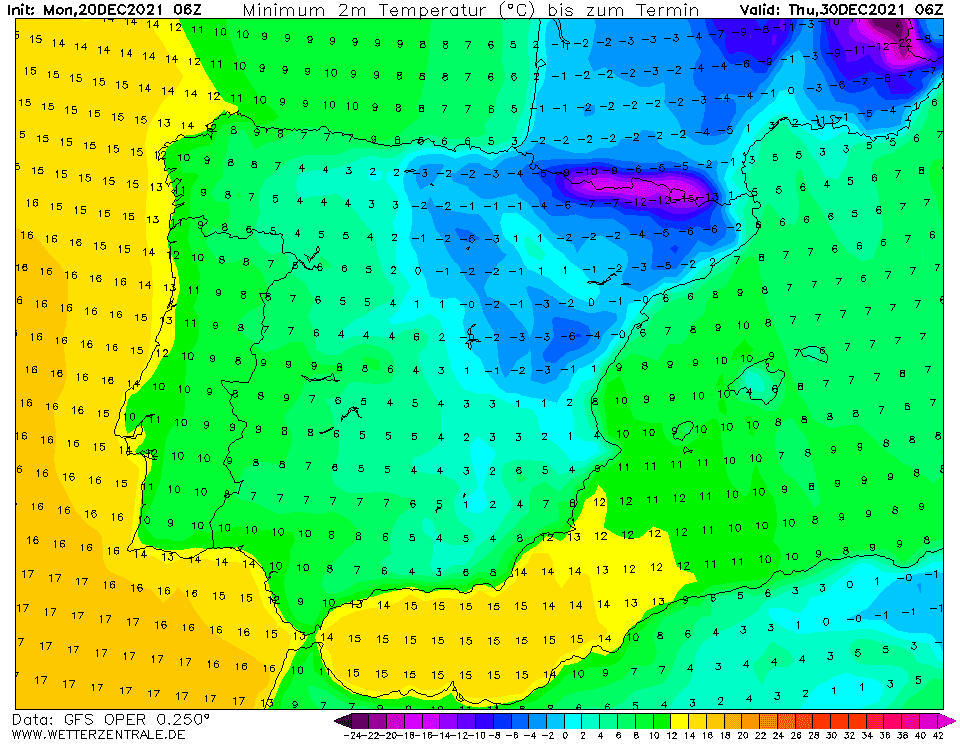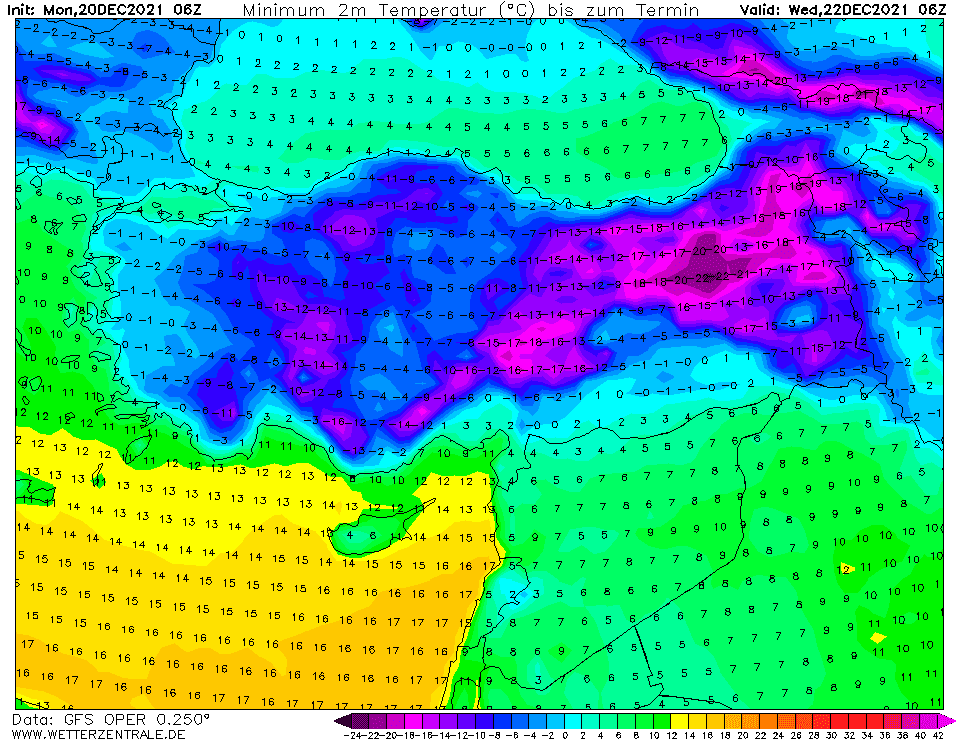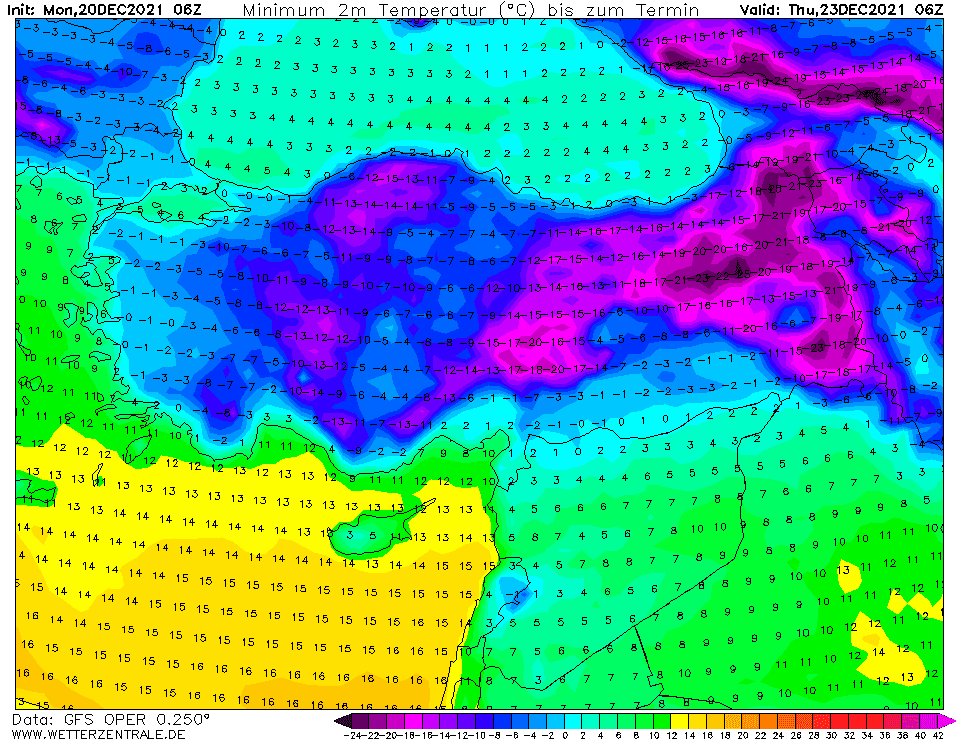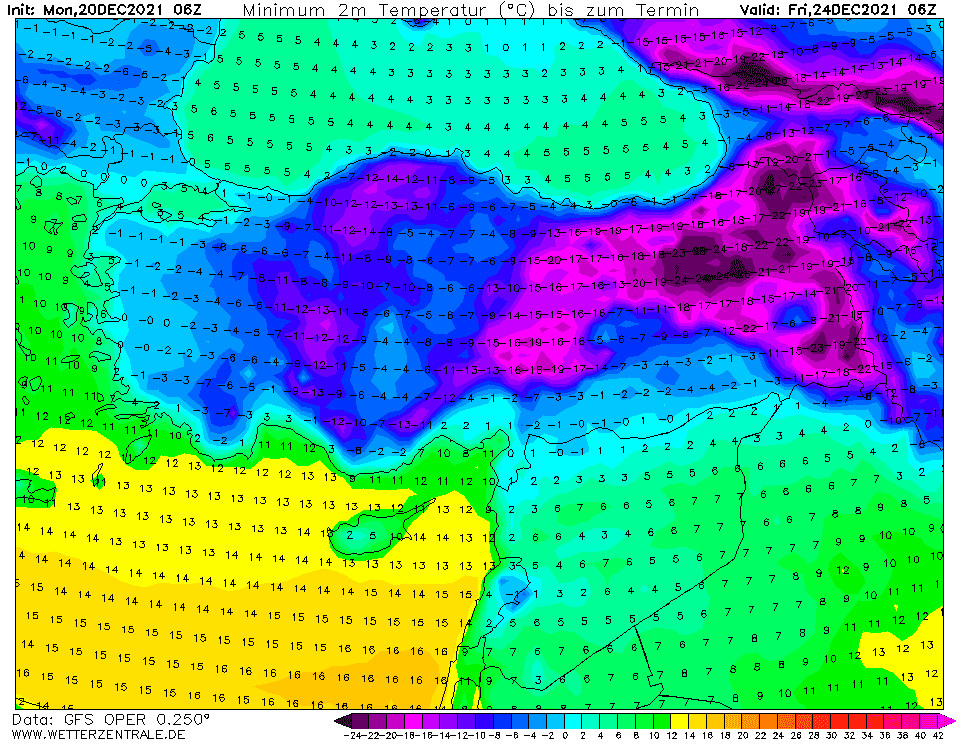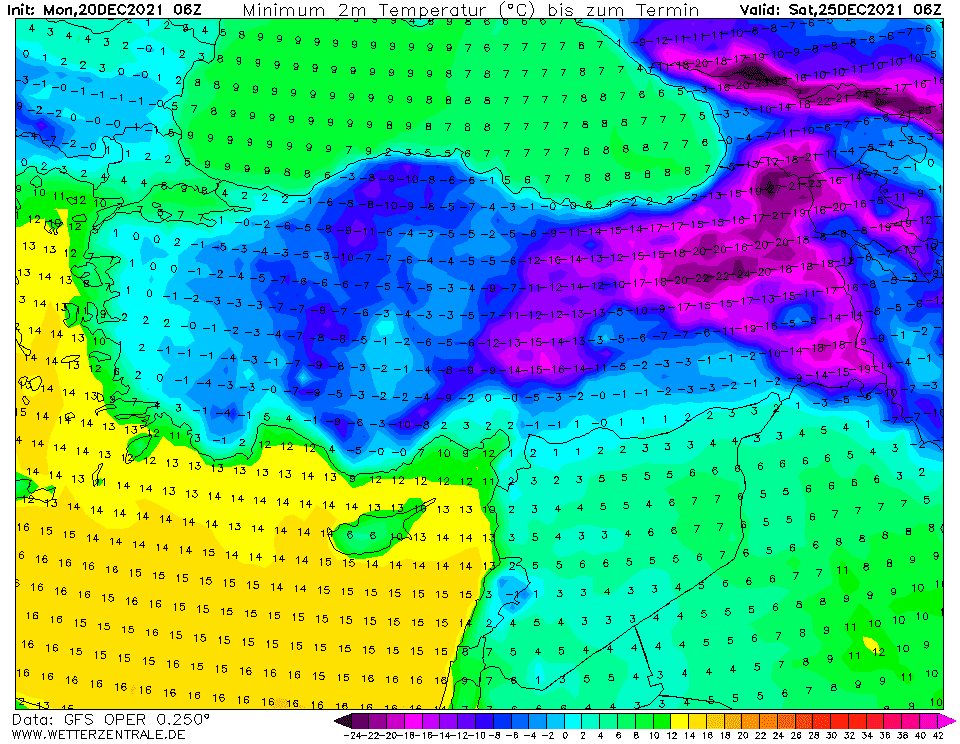 Source: wetterzentrale.de