Wetter.at informed about the value of observed tropical night in Austria at the weekend, +20,4°C in Rohrspitz am Bodensee in Vorarlberg /https://www.wetter.at/wetter/oesterreich-wetter/rekord-tropennacht-im-herbst-mit-20-4-grad/493967983; https://mkweather.com/rohrspitzm-austria-with-a-minimum-temperature-above-200c-the-first-october-tropical-night-in-the-austrian-alps-in-history// and other central-European countries experienced with extremely warm foehn winds and summer days, with maximum temperatures above +25,0°C, too.
Already on Sunday, 3. October 2021 was anomalously hot in Munich, Bavaria, Germany, +27,5°C, and Bregenz in Austria reported +26,7°C. The temperature in Munich was only 0,7°C from the all-time October record.
On Monday, 4. October 2021, summer days shifted more eastward – Lutzmannsburg in Austria reported +26,8°C, Gyor in Hungary +26,7°C or Gabčíkovo in Slovakia +25,6°C.
Tuesday, 5. October will be extremely warm in Poland, where +25,0°C will be exceeded (at 13:00 Opole already +24,8°C) and in Bosnia and Herzegovina, with above +30,0°C (at 13:00 Gradacac already +29,6°C).
These temperatures across Balkan and Central Europe are around 2-3°C from all-time records, locally at the level of all-time seasonal records /https://mkweather.com/balkan-expects-30c-on-5-october-all-time-records-have-values-around-32-33c//.
Very warm, almost +20°C (+19,3°C in Setsa) was on Monday in Norway, +22,5°C was at 13:00 on Tuesday in Uzhorod, Ukraine and temperature will increase, yet.
Meanwhile, in France and Italy, the Genoa cyclone is bringing extreme floods with rainfall up to 621 mm / 12 hours (the next Mkweather article) and tornadoes.
The very warm period in continental Europe and Balkan is ending from 6. October 2021 and minimally until 20. October, cold weather patterns are forecasted, with very possible frosts gradually (and maximum temperatures only +2/+3°C in valleys and basins around 800 MASL).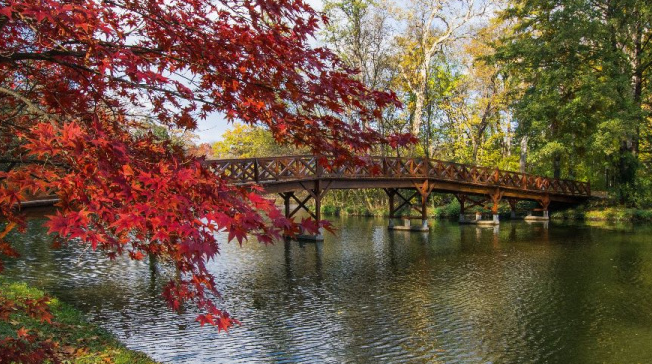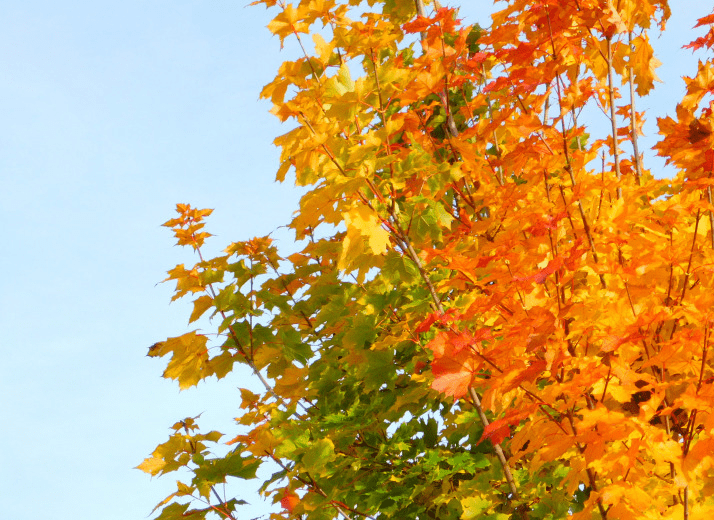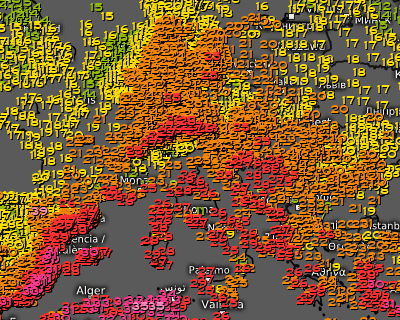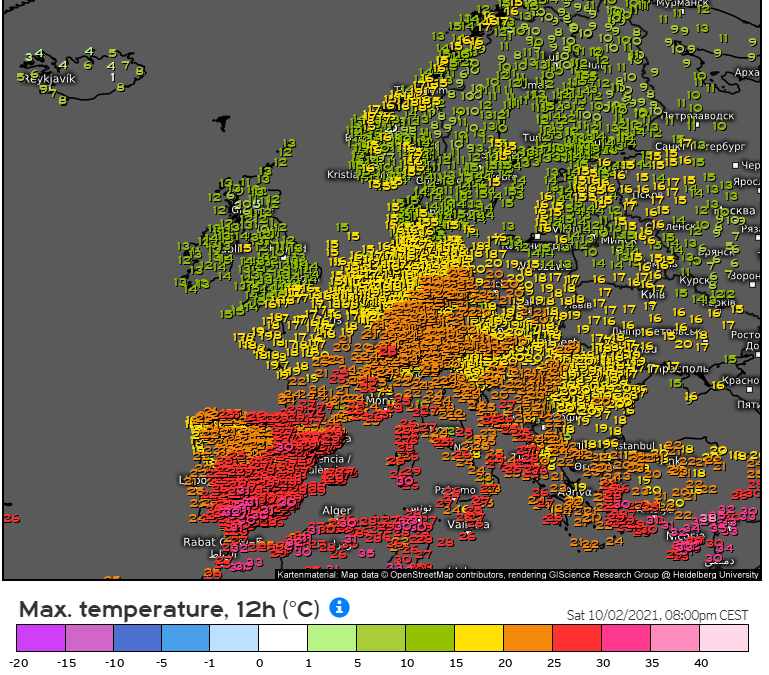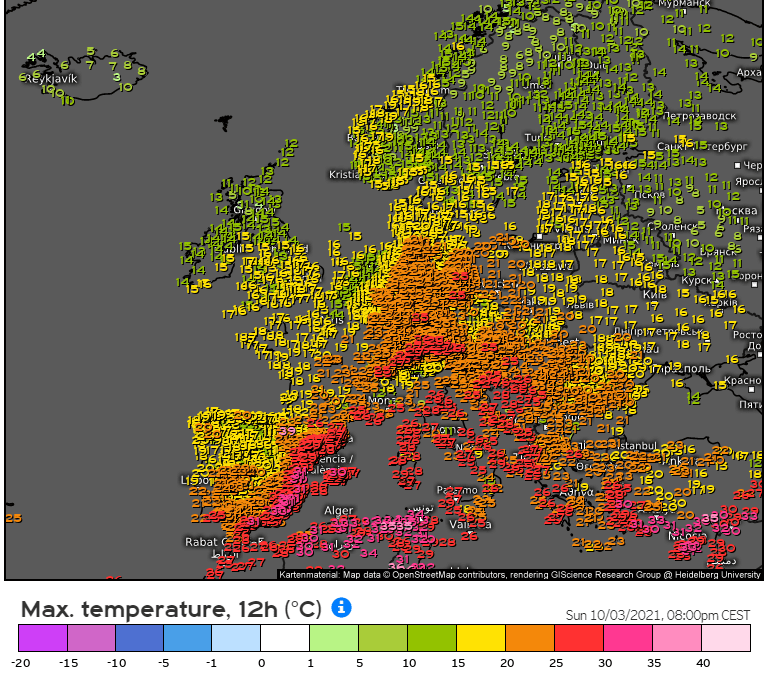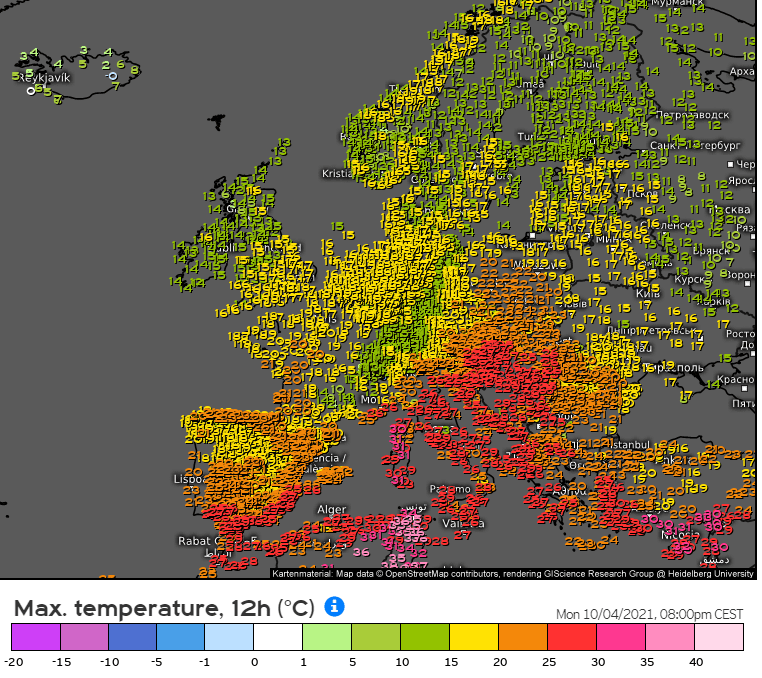 Saturday, Sunday and Monday, 2.-4. October 2021 – maximum temperatures /meteologix.com
(Visited 16 times, 1 visits today)