Hurricane Larry: A direct impact in British Islands? A predicted possible impact from Portugal to Greenland
In the last articles we warned, that storm activity associated with ex-Hurricane Larry should hit British Islands /https://mkweather.com/the-first-significant-ex-hurricane-in-europe-possible-hurricane-category-4-larry-should-bring-danger-to-america-then-should-aim-towards-the-uk-france-ireland-benelux-norway-spain-or-portugal/; https://mkweather.com/hurricane-larry-possible-category-5-stormtrack-direct-impact-in-british-islands// and these forecasts are, for now, confirming.
Larry however will be shifting across Northern Atlantic more slowly and should hit Ireland or the UK only by its eastern or southern parts, still with possible severe storms on frontal boundaries, associated with the system.
The forecasted impact of the system is from northern Portugal and Spain through the coast of France, Ireland, the UK, Norway, and Iceland to southern Greenland.
Larry will strengthen in the next few days very probably to a Category 4 hurricane, hits Bermuda and Newfoundland, and then aims directly above the shores of Europe.
The highest probability of effects of the system (remnants) in Europe is forecasted for northern Ireland, Northern Ireland, and Scotland, Shetlands, Faroe Islands, or Iceland.
The impact of the system in British Islands in forecasts however shifted to 16.-18. September 2021 (10 days ahead), therefore, forecasts should be still updated, yet.
In the case of a strong cold front on the front side of the system, storms with gusting winds, heavy rain, and regional flash floods or rough seas are in mentioned areas possible.
Before the system, extra-tropical low brings severe cooldown in Europe already in the next week /http://mkweather.com/northern-europe-15c-frosts-and-snowing-are-predicted-while-continental-europe-from-france-to-ukraine-should-see-2c-already-in-the-following-week// – cooldown in continental Europe should be stronger such was forecasted (up to -5°C! – will be updated in one of the next Mkweather articles).
After Larry, Tropical storm Mindy is possible in Gulf Coast /https://mkweather.com/a-possible-tropical-storm-mindy-should-hit-texas-louisiana-mexico-maybe-mississippi-alabama-and-florida-the-next-hurricane-in-the-gulf-coast-possible-around-15-9-and-around-8-12-9-near-wester//, the next system is developing near the West-African coast and the next activity is possible in the Gulf Coast around 15. September.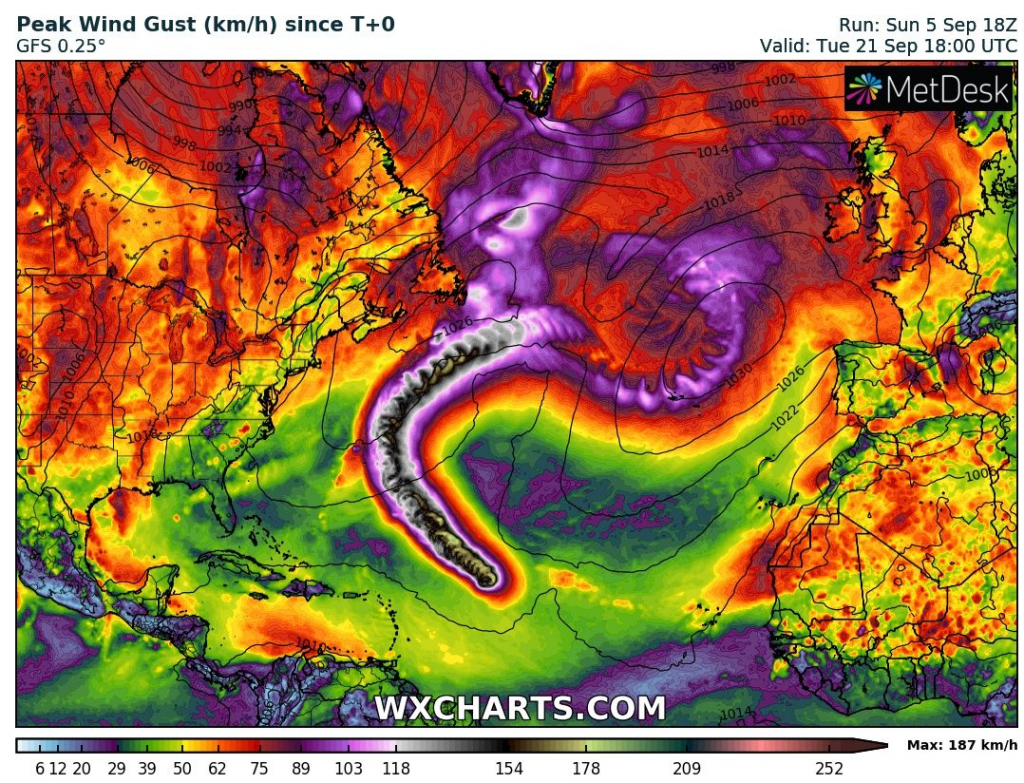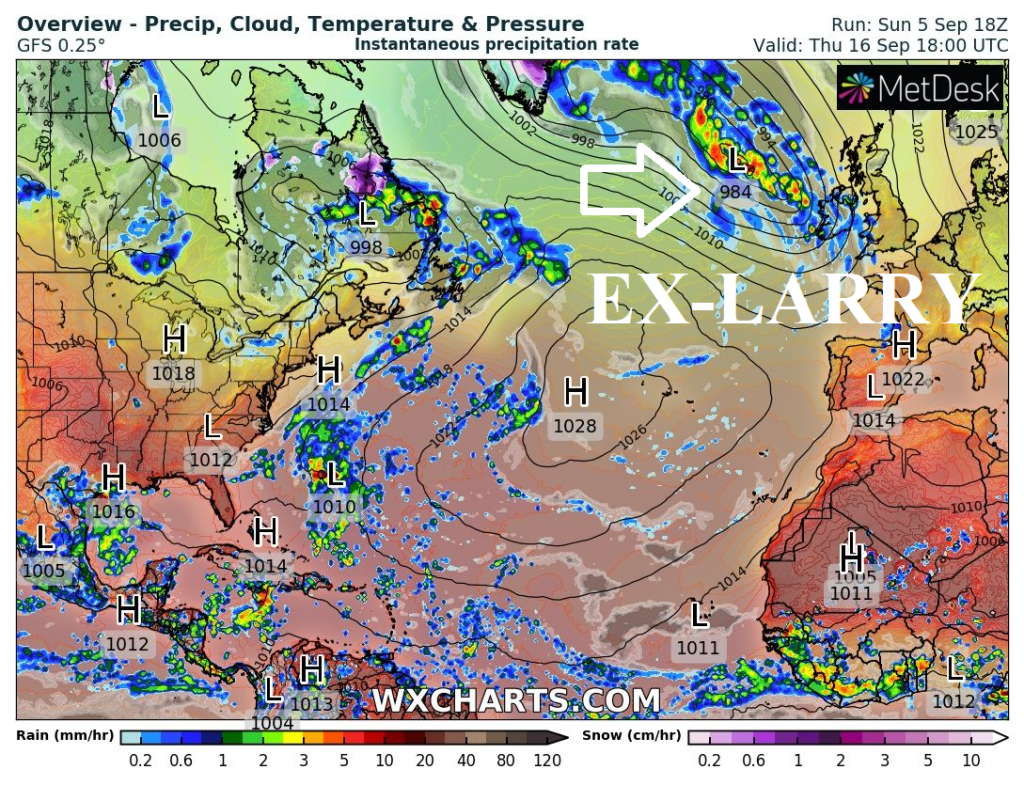 Source: wxcharts.com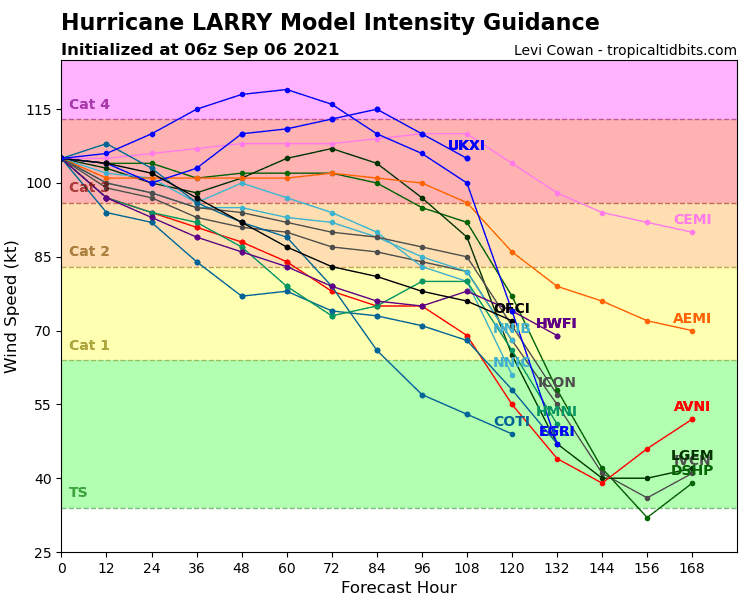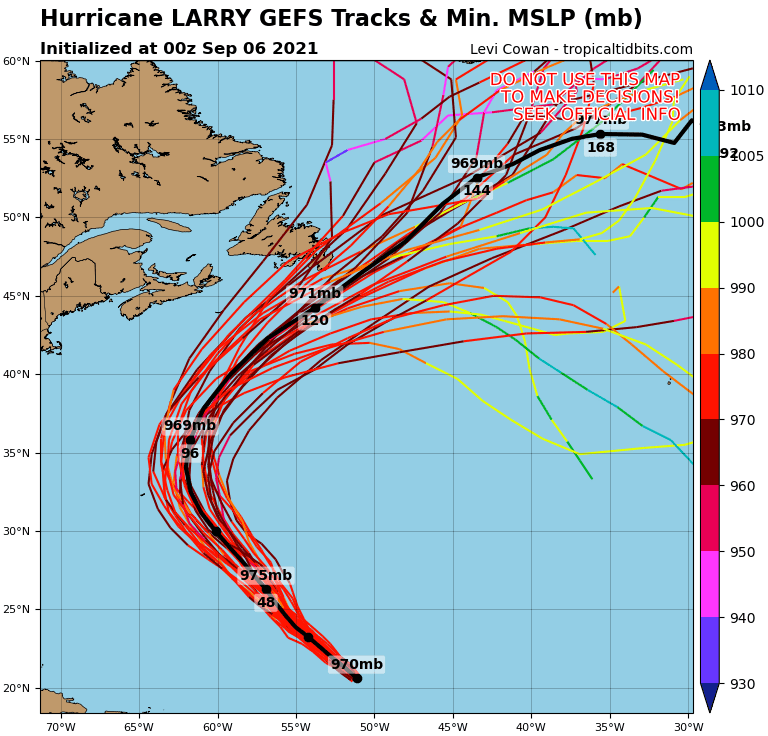 Source: tropicaltidbits.com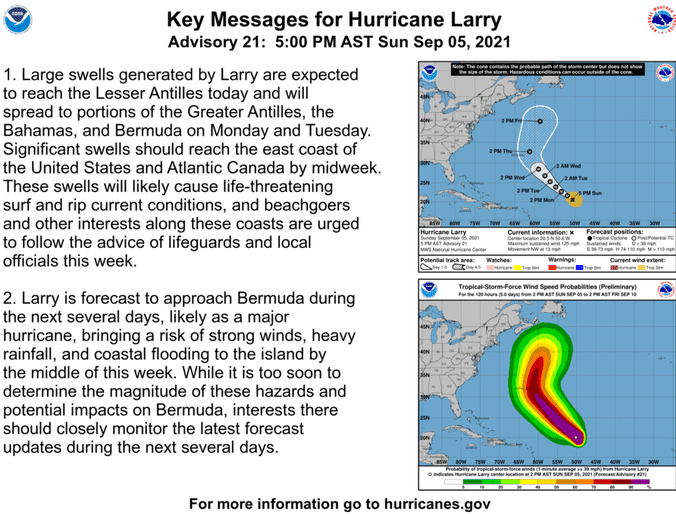 Source: NOAA