Hurricane Larry (a possible Category 5) stormtrack: A direct impact in British Islands?!!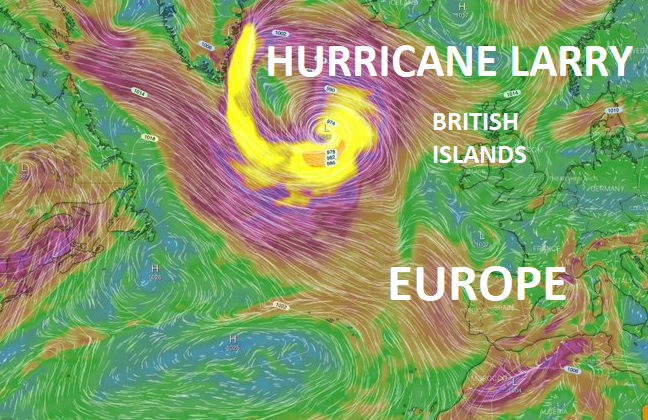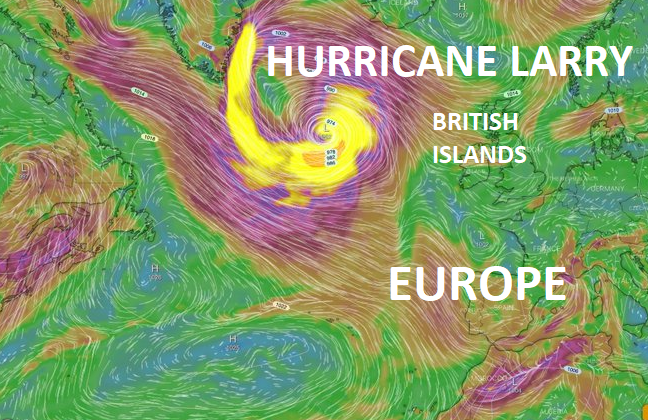 About a possibility of an arrival of Hurricane Larry or its remnants into Europe, we wrote a few days before /https://mkweather.com/the-first-significant-ex-hurricane-in-europe-possible-hurricane-category-4-larry-should-bring-danger-to-america-then-should-aim-towards-the-uk-france-ireland-benelux-norway-spain-or-portugal//.
It hasn´t been fully known, yet, which part of Europe will be hit by an extremely powerful tropical system and our forecasts saw possibilities of hit territory from Norway to Portugal.
Now, after a few days, only 9 days before the predicted arrival of the system above European land, it´s more clear, which part of Europe should be hit the most. And it appears, that British Islands expect direct impact of a hurricane, which above the Atlantic will strengthen probably into Category 4-5!
The strength of hurricane should be preserved until the arrival of the system above Europe – according to the newest predictions it appears, that mainly northern parts of British Islands, such as northern Ireland, Northern Ireland, Scotland, or northern Wales will be hit the most, however, forecasts should change in the next days, yet.
In this case, were parts of the British Islands were hit by extremely strong Hurricane Category 1, Tropical storm, or ex-hurricane Larry already around 12. September 2021.
The system should hit Iceland and Norway, too, and the cold front linked with a monster storm should cause problems in southern, continental parts of Europe, with the result of a significant cooldown after shifting of the system eastward, after 15. September 2021.
Before Europe, the system in full power very probably hits Newfoundland and Nova Scotia, and the possibility of minor impact is not fully excluded in the northeasternmost USA, too.
Current projections count with a possibility of severe rainfall in northern Ireland, Northern Ireland, and western Scotland, with estimates regionally 100-150 mm, very rarely up to 200-250 mm, which should mean not only hurricane-force winds but too extreme floods.
In a case of direct impact in British Island, wind gusts should reach regionally 100-130, rarely around 150 km/h, mainly in northern British Islands.
Meanwhile, British Islands and France report very miserable Summer 2021 – in Southern England the 3rd cloudiest in history and in Paris, France, with the coldest absolute maximum temperature in 21. century /https://mkweather.com/the-3rd-cloudiest-dullest-august-in-southern-england-in-history/; https://mkweather.com/the-weakest-summer-in-paris-france-after-2000-the-hottest-day-of-the-year-with-only-333c//
If you live in Ireland, the UK, Norway, or Iceland, but too in other parts of Europe, we strongly recommend you to watch forecasts associated with Hurricane Larry – the strongest storm of the year, in a case, if forecasts will be modified into more extreme scenarios, yet, is still possible and parts of Europe very probably won´t be avoided by the first severe Autumn 2021 cooldown, with a possibility of severe frosts or ground frost (the biggest probability of severe cooldown is in Iceland, British Islands, and Scandinavia).
In the case, that you live in the northern British Islands, Iceland, or Norway, it is recommended to watch current weather news and later (when will be available) warnings and advisories.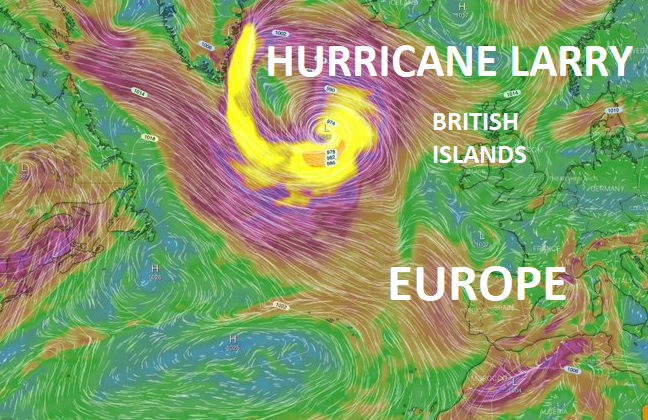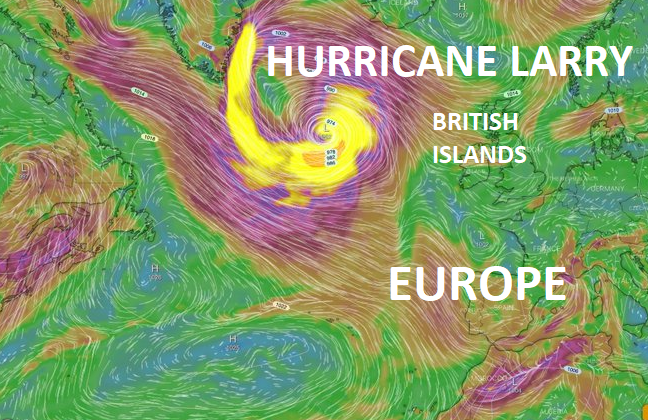 Source: windy.com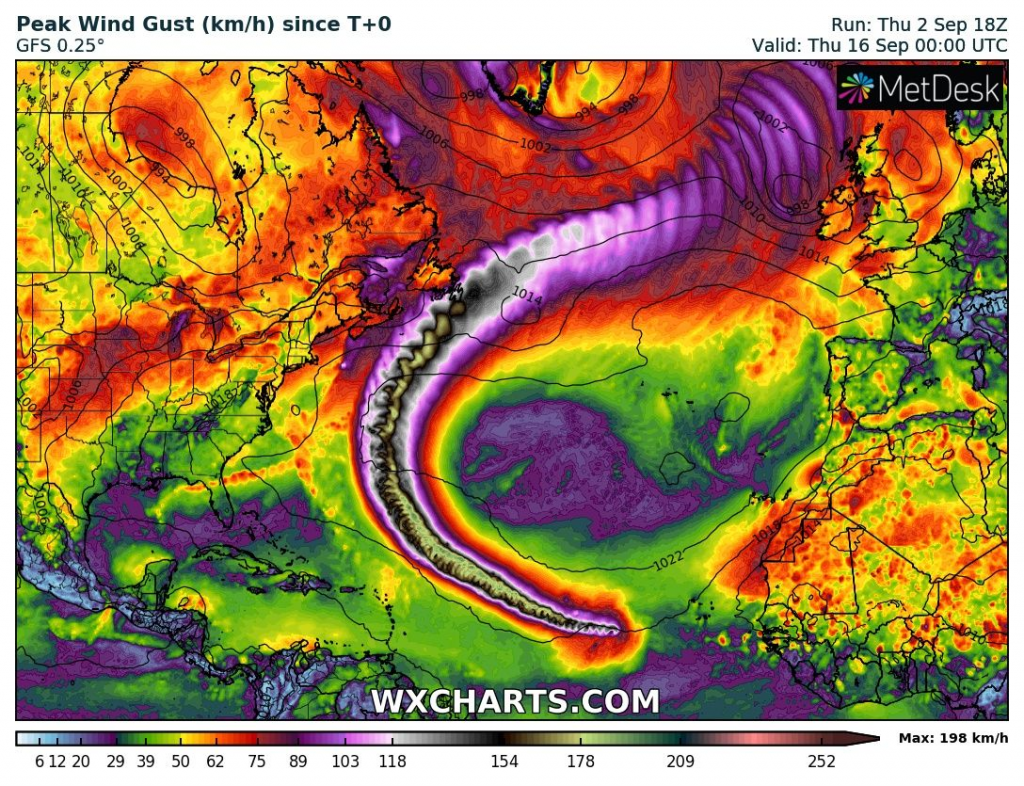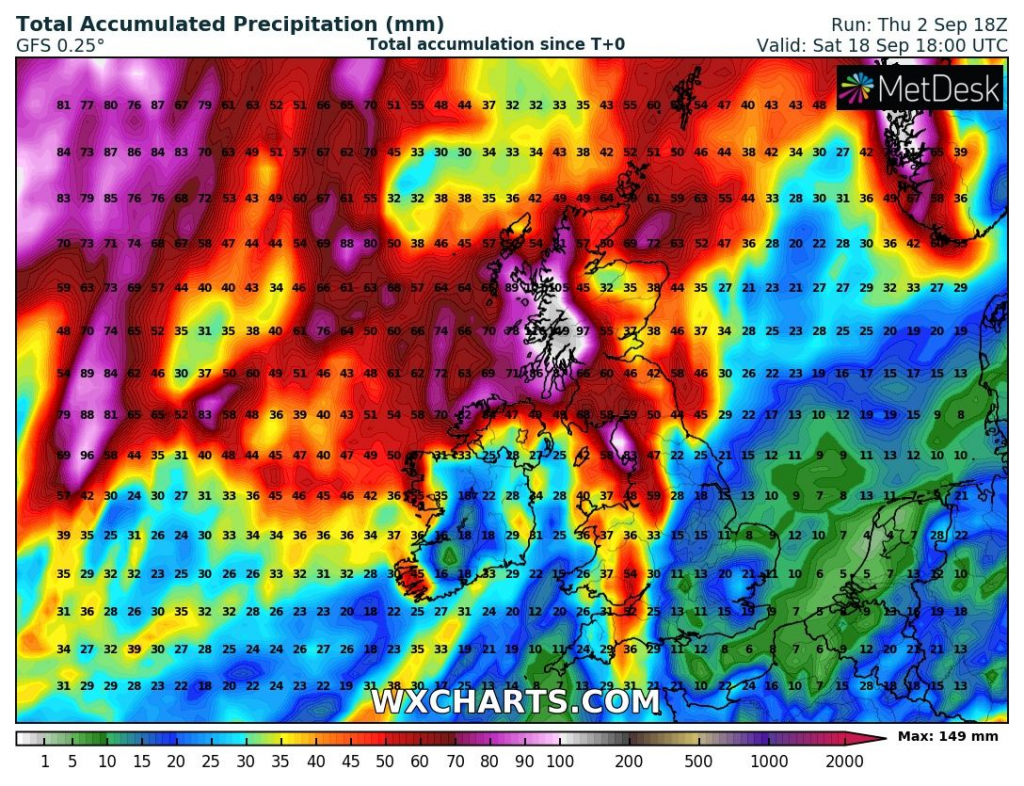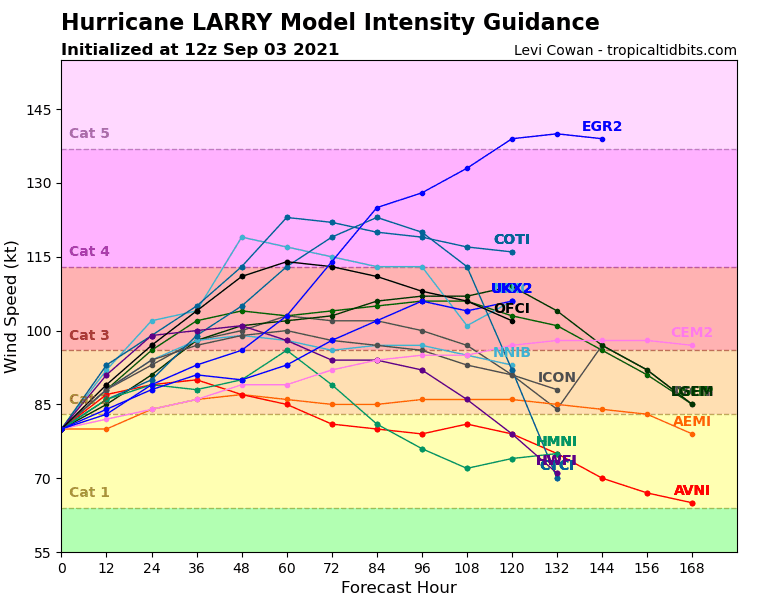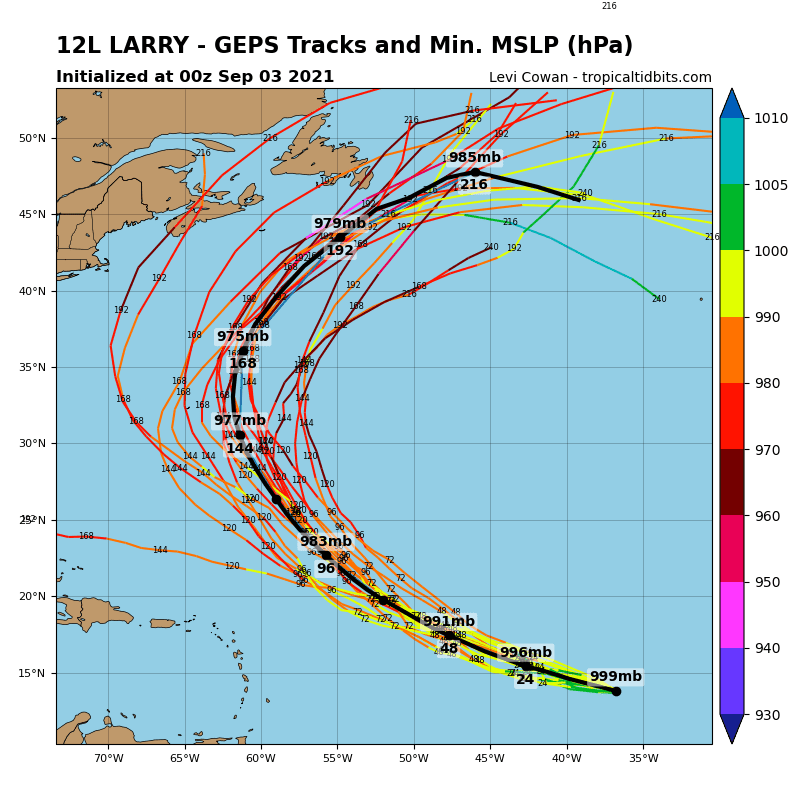 Source: tropicaltidbits.com