The first severe frosts hit continental Europe already on Sunday, 10. October 2021 and the worst is only coming!
While on 10.10., minimum temperatures very rarely dropped below -10,0°C, the outlook for Europe is extremely cold, with close to -30°C in Scandinavia /https://mkweather.com/extreme-frosts-close-to-30c-in-scandinavia-are-forecasted//, -15°C in continental Europe and Balkan /https://mkweather.com/15c-frosts-and-the-first-snow-extremely-cold-outputs-for-europe-are-confirming// or -12°C in British Islands! /https://mkweather.com/british-islands-should-hit-the-coldest-october-temperatures-in-history-temperature-should-drop-up-to-12c// – in some regions, never have been measured so cold temperatures in October! All with a possible snowfall in many regions /https://mkweather.com/the-first-snow-in-europe-several-runs-of-gfs-are-extremely-cold//.
Now, we should return back to Sunday´s 10. October 2021 morning and minimum temperatures measured across eastern half of continental Europe.
The coldest was traditionally in Czechia – in Perla Kvilda, -10,2°C was measured /https://www.irozhlas.cz/zpravy-domov/pocasi-rekordne-chladne-rano_2110101513_ako/. It´s the highest elevated village in Czechia, situated at 1065 MASL.
Now, we should look at temperatures measured below 1000 MASL from European lowlands and basins.
Extremely low temperatures surprised already in Balkan – in Miercurea Ciuc, Romania, 662 MASL, was observed anomalous -6,9°C.
Ivano Frankivsk in Ukraine, 275 MASL, reported very cold mornings on Saturday and Sunday, 9.-10. October 2021, with minimum temperatures only -5,9°C and -5,6°C.
Vernár in Slovakia, 778 MASL, reported -5,5°C, the lowest temperature in Slovakia at the beginning season, so far.
Vasilevici in lowlands in Belarus, 142 MASL reported only -5,2°C on Sunday.
Varena in Lithuania reported -5,0°C and Daugavpils, Latvia -3,3°C on Sunday, 10. October.
Kozienice in Poland reported -4,2°C (Sunday).
Very cold was in Moldovan lowlands, too, Soroca, 173 MASL reported only -3,9°C on Sunday.
Anomalously cold weather, with an absolute peak between 20.-25. October is forecasted minimally in the next 2 weeks in Europe.
Only then, in the last October 2021 days and in November 2021 is expected long-lasting Indian summer in many parts of mid-latitudes /https://mkweather.com/20c-in-northern-25c-in-southern-mid-latitudes-in-november-2021-untraditionally-late-indian-summer-for-northern-hemisphere-is-confirming//.
After the last summer-like patterns, extreme winter should hit already in December and early January 2021/2022 /https://mkweather.com/winter-2021-2022-forecast-a-peak-near-nao-already-in-december-ne-pacific-warm-blob-nao-and-early-spring-in-february-north-america-oppositely-warm-start-cold-end-of-winter/; https://mkweather.com/russian-meteorologists-expect-extreme-winter-around-december-january-2021-22//.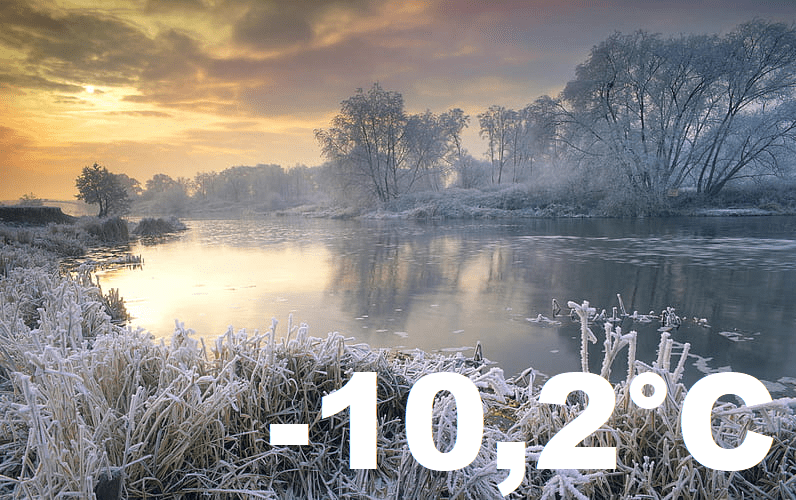 (Visited 22 times, 1 visits today)