Kashmir +38,4°C in 2804 MASL, Iran +46,4°C in 1150 MASL and Turpan, China +46°C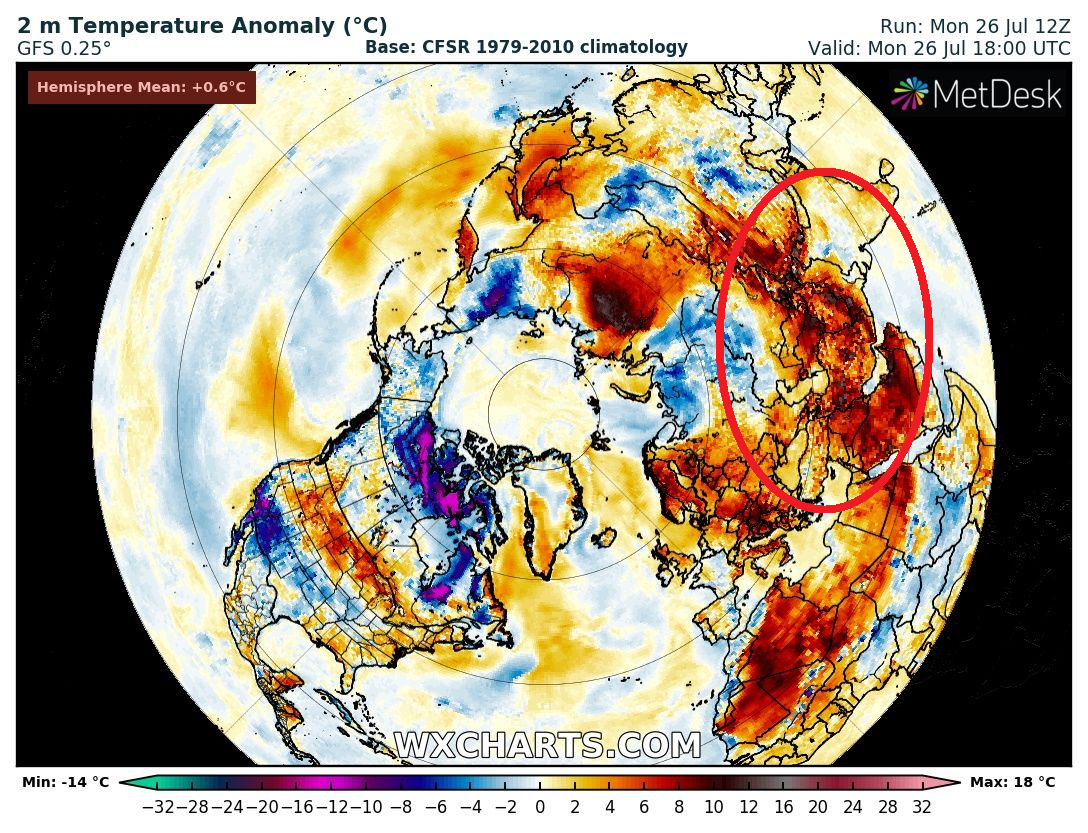 About extremely high temperatures across continental Asia informed /https://twitter.com/extremetemps/.
The most interesting within Asian records are measured +38,4°C in Kargil, Kashmir, northwestern India, in 2804 MASL and +32,4°C in Leh, Kashmir, 3520 MASL.
Extremely hot air hit continental China, too – in Turpan, maximum temperatures above +46°C are in the next days forecasted. Eastern China, however, experiences deadly floods thanks to Typhoon In-Fa /https://mkweather.com/typhoon-in-fa-hit-china-shanghai-63-dead-typhoon-nepartak-affects-olympic-games-before-their-arrival-extreme-heatwave-across-east-asia-russia-japan-taiwan-philippines//.
Extremely hot weather is reported from Iran, too – in Khorramabad was on Monday, 26. July 2021 measured +46,4°C – it´s a city elevated 1150 MASL!
Meanwhile, in the Middle East, a rainy period was observed /https://mkweather.com/uae-created-artificial-rains-while-across-the-wider-region-of-the-middle-east-46-dead-near-floods/; https://mkweather.com/oman-204-mm-48-hours-and-floods-in-the-united-arab-emirates-saudi-arabia-and-iran// and Olympic Games will be threatened by Typhoon Nepartak on Tuesday, 27. July 2021.
In India, strong cyclone season is forecasted /https://mkweather.com/112-dead-in-the-mumbai-region-maharasthra-20-in-pakistan-and-over-10-inches-260-mm-in-24-hours-in-mumbai/ + the first link in the article/, while Typhoon season 2021 will be calmer.