While in Europe started after heatwaves a severe cooldown, a lot of extremely hot, tropical air has shifted above Central Asia and the northern Middle East.
Already around mid-September 2021, countries in the Persian Gulf reported anomalous temperatures around +50°C, currently is the hottest Iran, with almost +47°C.
Almost +40°C was in the last days reached in Central Asia, too.
At the weekend, 18.-19. September, was the hottest Abadan, Iran, with +46,8°C, but extremely hot was in the United Arab Emirates – in Swiehan, +46,2°C.
In Central Asia, unseasonably hot was on Friday, 17. September 2021 in Isambaj, Tajikistan, +39,1°C or in Kzyl Orda, Kazakhstan, +37,6°C.
The first winter blasts of the season in the region are therefore shifted into a later period when extremely cold air from Europe will shift above the northern Middle East and Central Asia in the next weeks.
The colder period between 15. September 2021 and 15. January 2022 will gradually hit parts of Central Asia and the northern Middle East, too, with early frosts or early season snowing, in the case of the Middle East in higher elevated regions.
Strong NAO+ with hot/warm conditions in the region is possible during the second half of Winter 2021/2022 /https://mkweather.com/mkweather-special-forecast-for-the-next-3-seasons-cold-autumn-2021-warmer-winter-2021-2022-cold-spring-2021-for-europe-a-peak-of-winter-in-its-colder-first-half-north-america-with-extreme-cold-2021-20/; http://mkweather.com/mkweather-covid-crisis-estimates-for-winter-season-2021-2022-europe-warnings-before-a-very-bad-evolution//.
Holiday weather in Eastern Mediterranean however, will end already in the first half of the next week /https://mkweather.com/astros-greece-388c-lentini-italy-385c-gevgelija-north-macedonia-362c-last-hot-days-before-the-end-of-the-holiday-season//.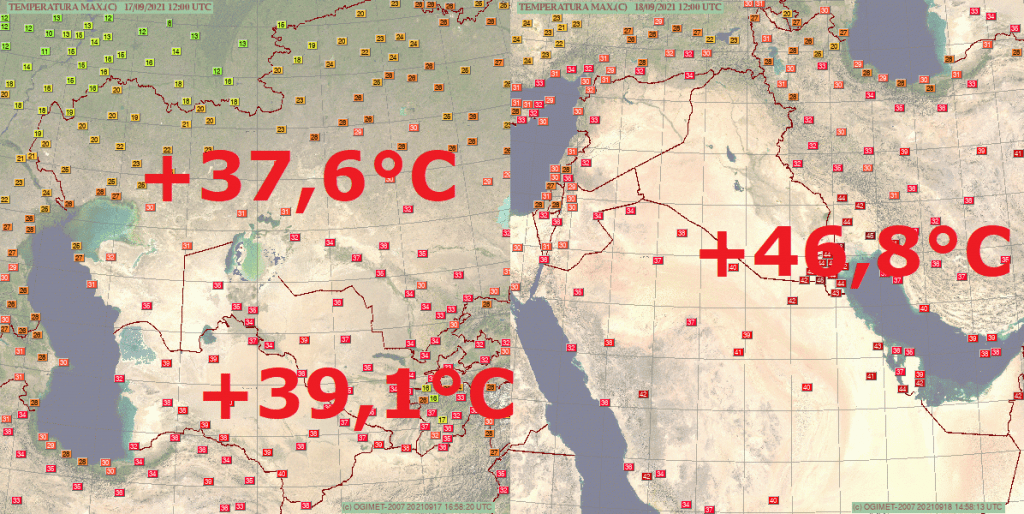 (Visited 23 times, 1 visits today)