Latin America: Floods in Mexico, Guatemala, Colombia, and Ecuador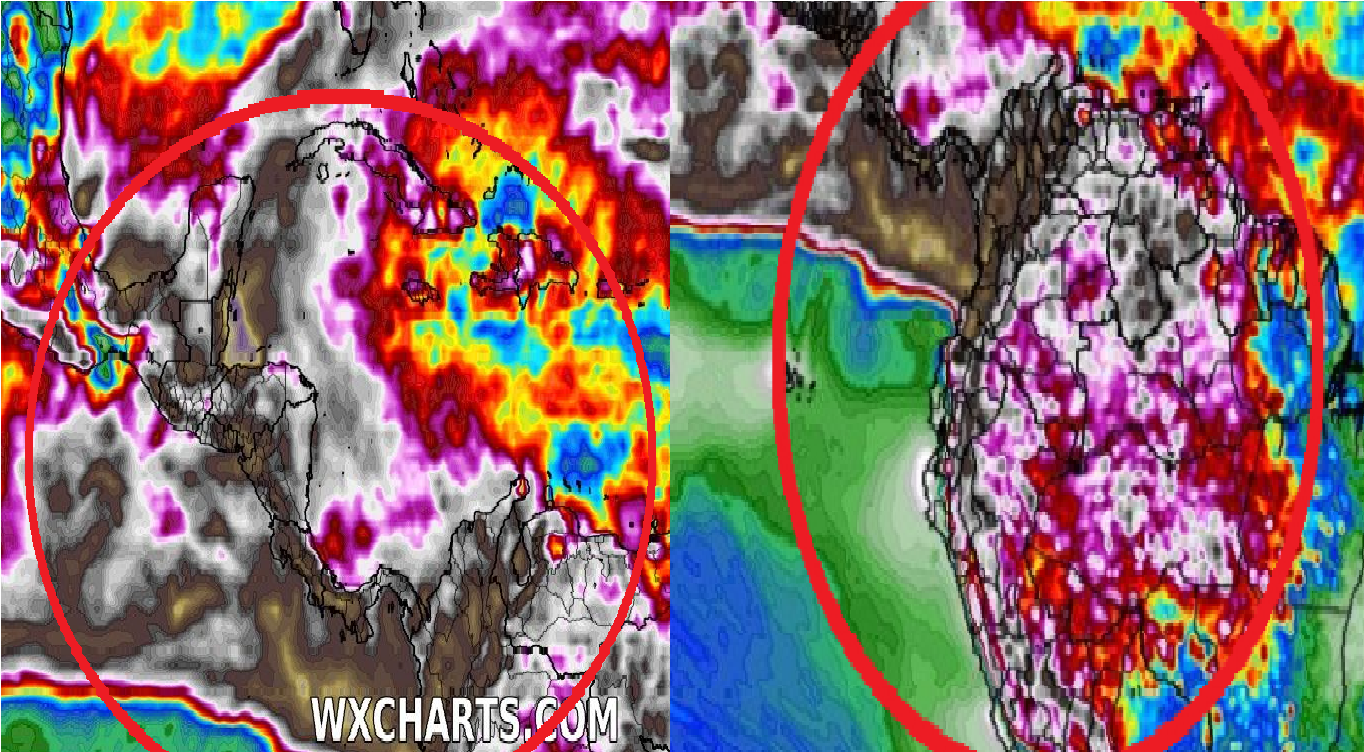 In the next article, we will look at flood events in the last period in Latin America – in Mexico, Guatemala, Colombia, and Ecuador.
Heatwaves and severe storms with 16 cm hail were already suffering very early parts of La Plata region /https://mkweather.com/extreme-16-cm-6-inches-hailstorm-in-argentina-while-paraguay-faces-42c-temperatures-only-2-weeks-after-winter//.
In Central and equatorial America, floods are linked mainly with a position of Intertropical Convergence Zone, or, in more northern regions, with monsoon period or hurricane season.
Floods in the last days surprised San Juan del Rio and Oaxaca, Mexico.
In Guatemala, rain triggered floods and landslides in 4 departments, with 2 reported fatalities.
In La Mojana province, Colombia, 180 000 people were affected in the departments of Bolívar, Córdoba, and Sucre, and 500 000 people are exposed to potential future flooding. 7 000 hectares of crops were flooded and at risk of being lost, 300 000 cattle were / still are at risk of dying according to ACAPS.
2 dead, 3 missing were reported after floods in Tungurahua Province, Ecuador in the middle of the 1st September 2021 decade. At the same time, some parts of Ecuador reported unseasonable snowing /https://mkweather.com/snow-near-the-equator-ecuador-with-rare-snowfall-in-antisana-national-park//.
According to forecasts until 5. October 2021, the next heavy rainfall with floods and landslides are possible in southern Mexico, all Central American countries, western and northern Colombia, southern Venezuela, and some regions of Ecuador and mountainous Peru.