Last chance for hot summer? Spain, Portugal, Italy, Balkan up to +45°C, Hungary +40°C, continental Europe +33/37°C, British Islands +33°C, Scandinavia above +30°C between 13.-20. August!
Only in the last articles we informed, that ensemble forecasts for some parts of Central Europe are still cold until 20. August /https://mkweather.com/cold-weather-will-continue-in-parts-of-continental-europe-until-20-august-40c-in-sweden-18c-the-uk-36c-estonia-43c-denmark-51c-poland-59c-france//, but in the Mediterranean, mainly Italy, Greece, Turkey, and Balkan, heatwaves will be regenerating until 20. August /https://mkweather.com/wildfires-in-turkey-are-the-worst-since-records-began-2003-athens-in-the-fire//.
As are showing the newest outputs of GFS and the warmer runs mentioned in output for Berlin in the first link above, Western and gradually Central Europe should be hit by the next summer heatwave between 13.-20. August – it means, that little sooner, than was forecasted.
In Spain and Portugal, the peak of Summer 2021 should surprise already around 12.-14. August with maximum temperatures up to +45°C – hot air will gradually shift above France, British Islands, and then Italy, Central Europe, and Balkan.
In western France and British Islands, the heatwave is forecasted to start already around 13. August, in Germany, should have a shorter heatwave peaking around 17.-18. August and before 20. August, +40°C temperatures are possible in Hungary.
Heatwave should be relatively long in parts of the UK or France, shorter in Germany, and again, relatively long in East-Central Europe.
In central and northern France, +35°C, in the UK, Benelux, Denmark or Germany +33°C, in Poland and Czech and Switzerland +35°C, in Slovakia, Austria +37°C and in Hungary +40°C is possible.
Tropical days should surprise Norway, Sweden, Finland, and the Baltic states, too, while in Italy, Greece, Turkey, and Balkan, +40/+45°C temperatures are forecasted earlier, around 8.-10. August and hot will be around 12. and 18. August 2021, too.
It should be the last powerful heatwave of Summer 2021, if the last August 2021 decade won´t produce the next tropical days.
ECMWF already see the colder end of August and start of September 2021 in parts of central Europe, while in northern and southern Europe, heatwaves should continue. It should be a result of a cyclone above the continent.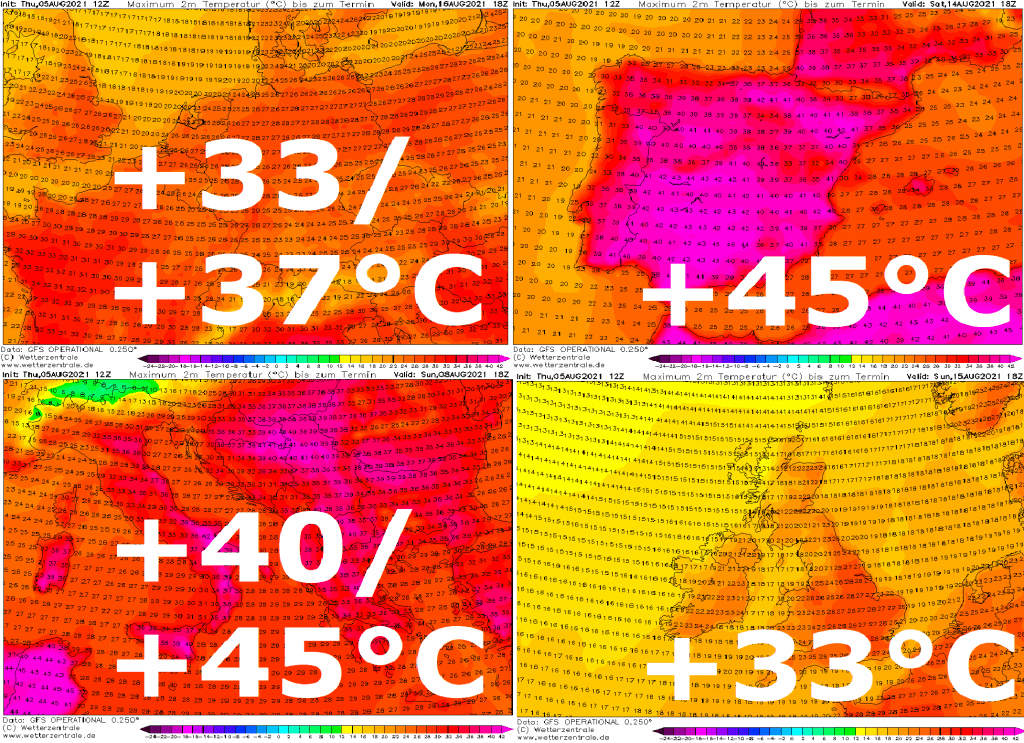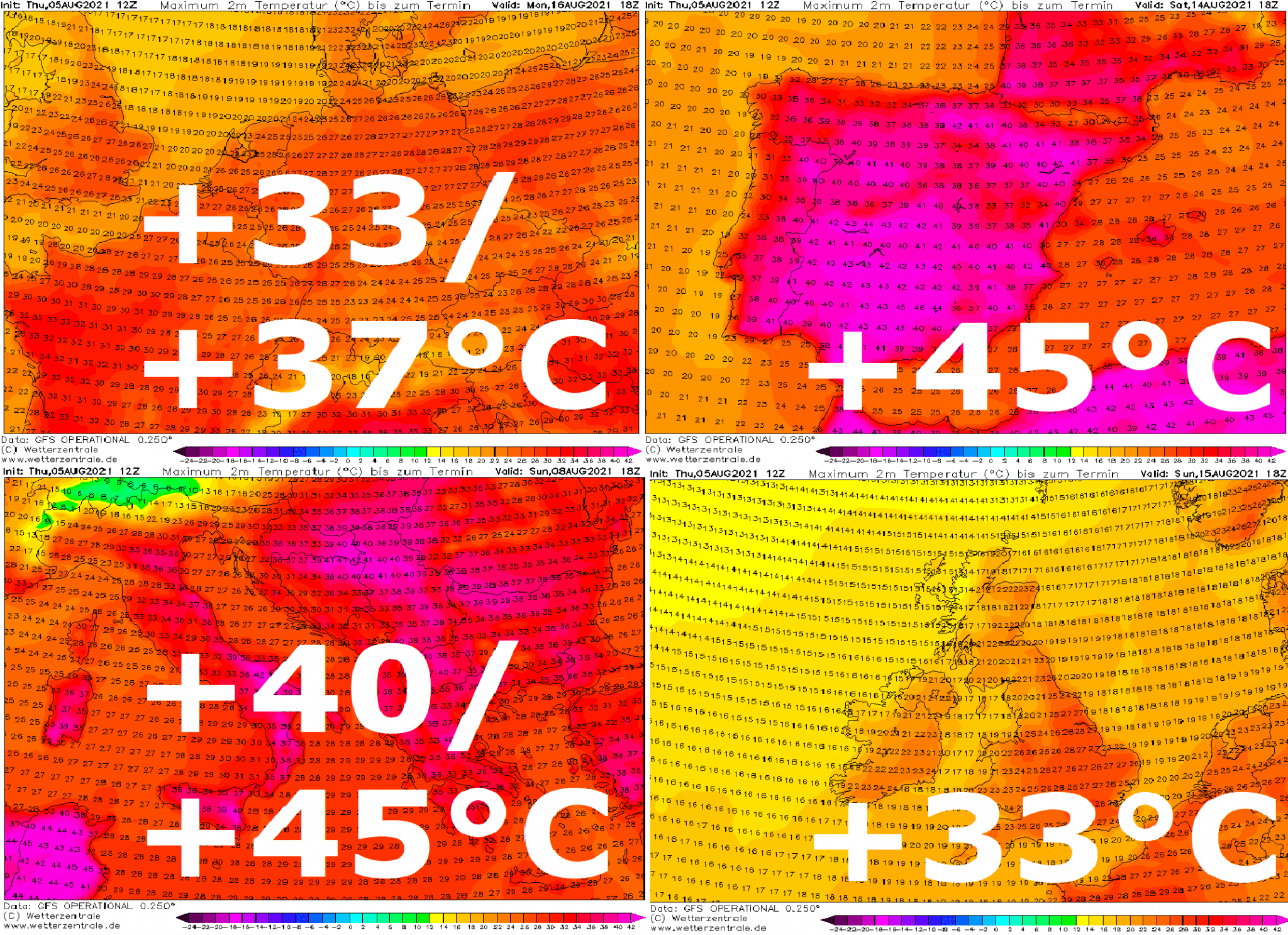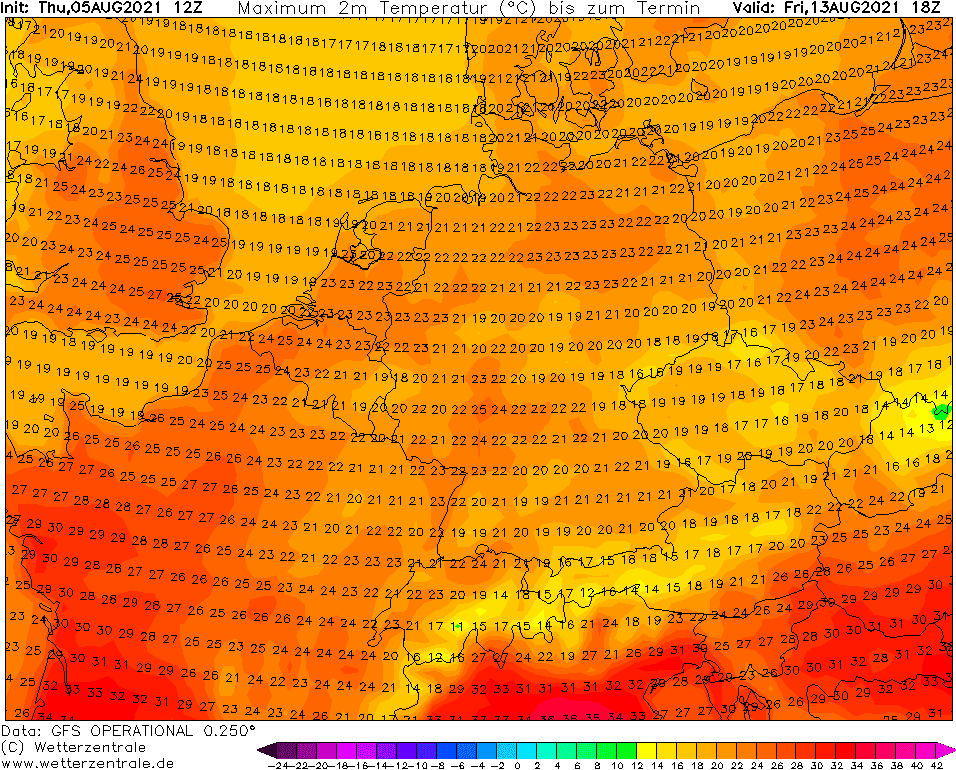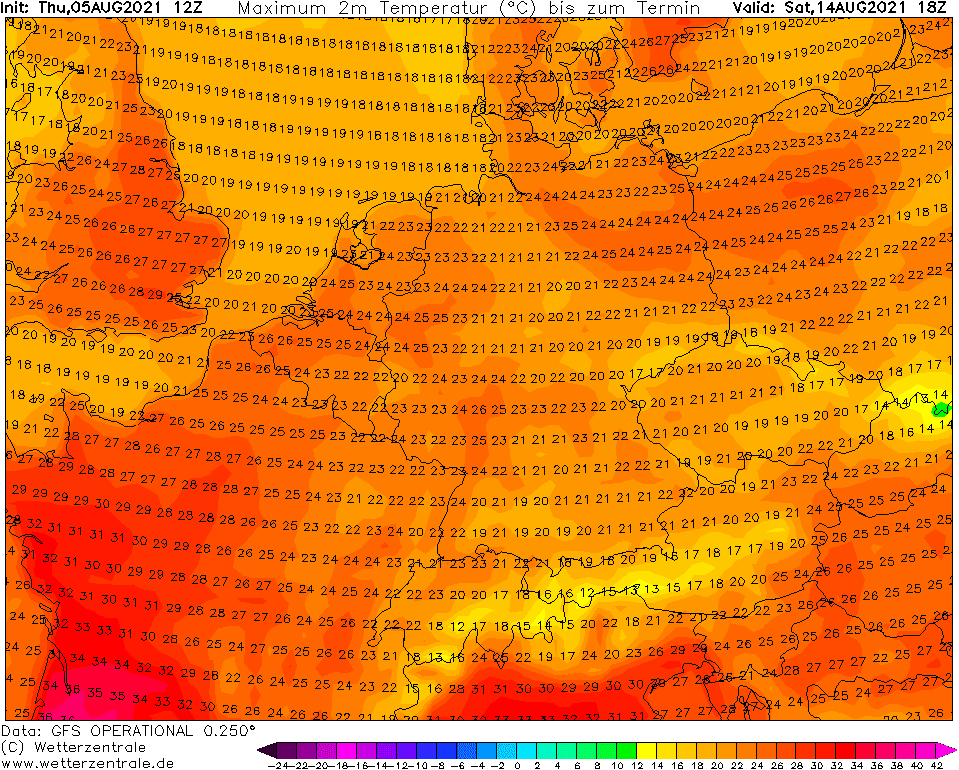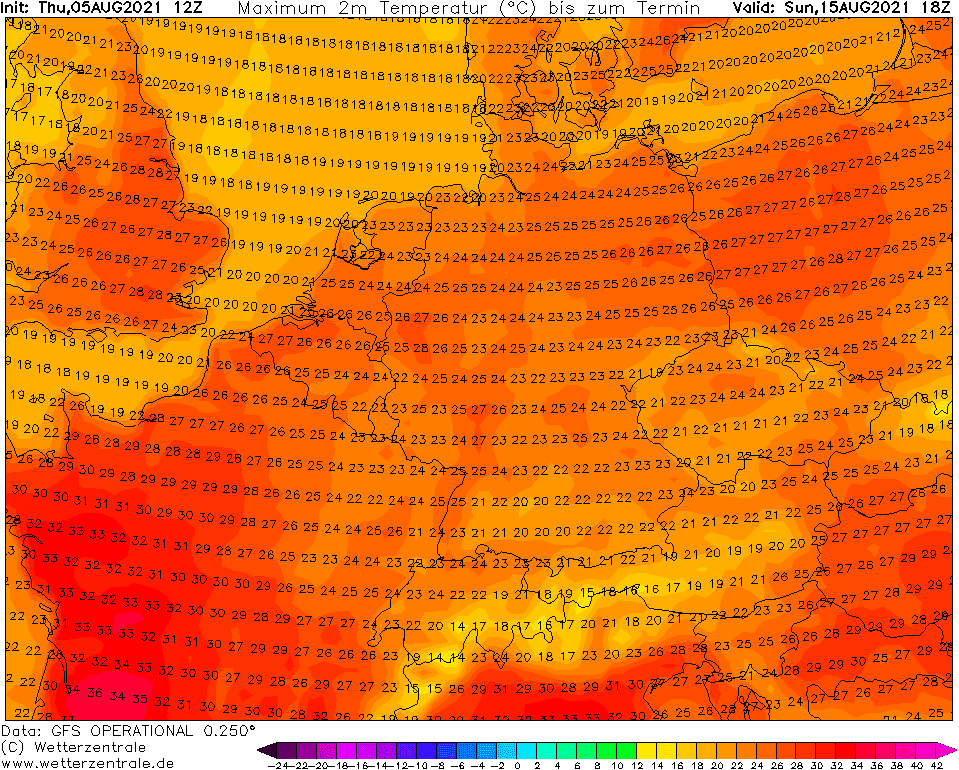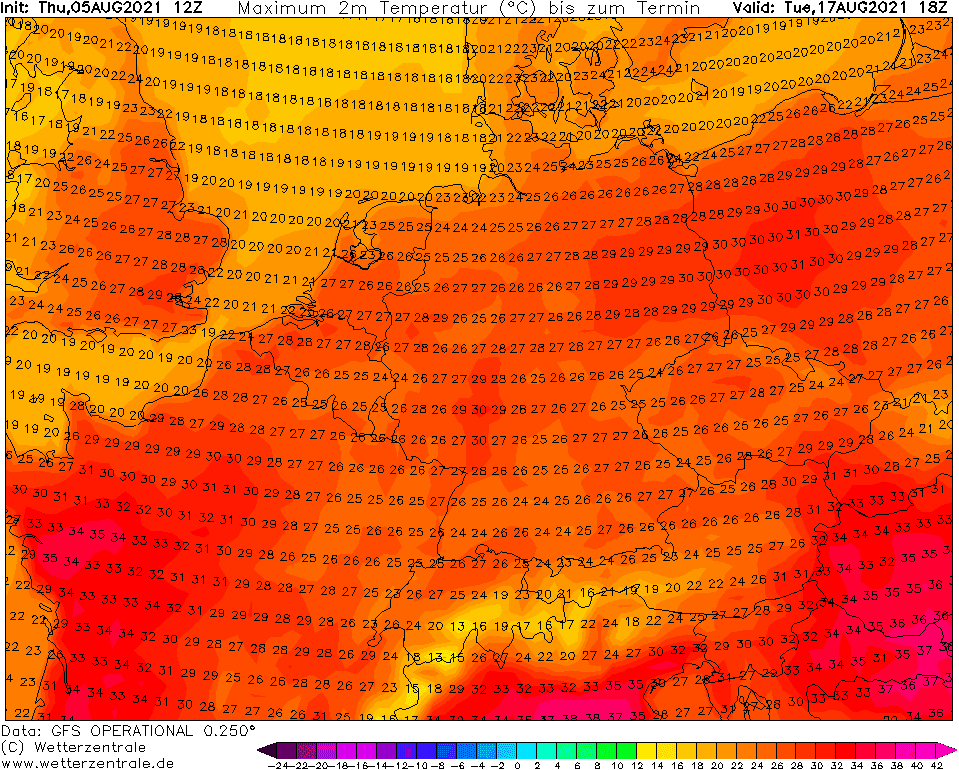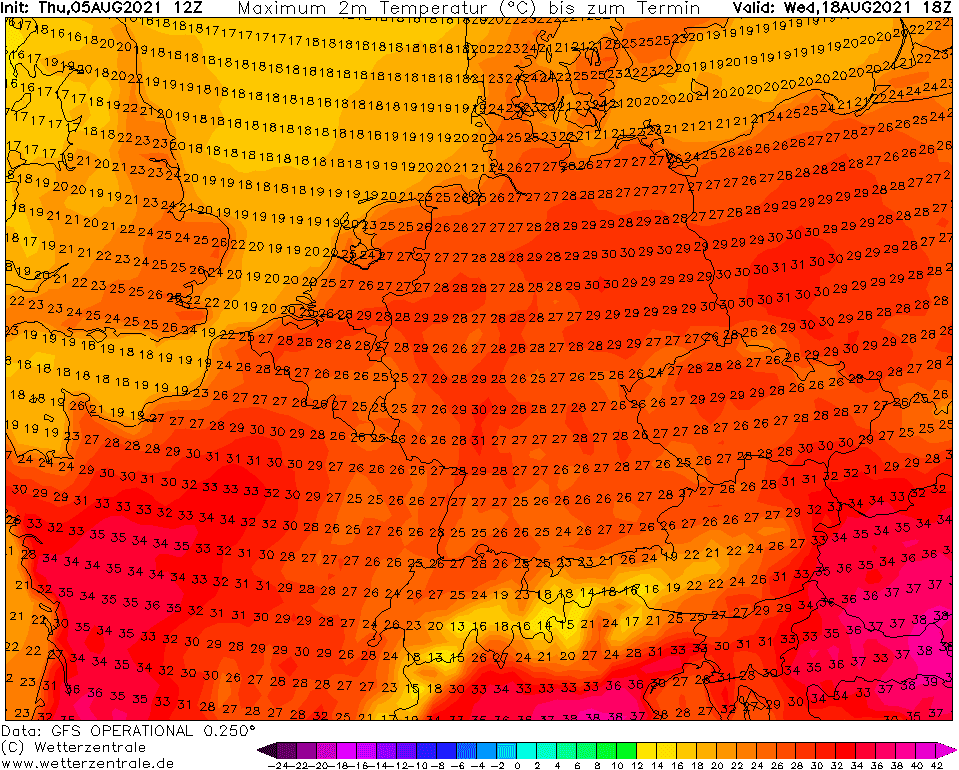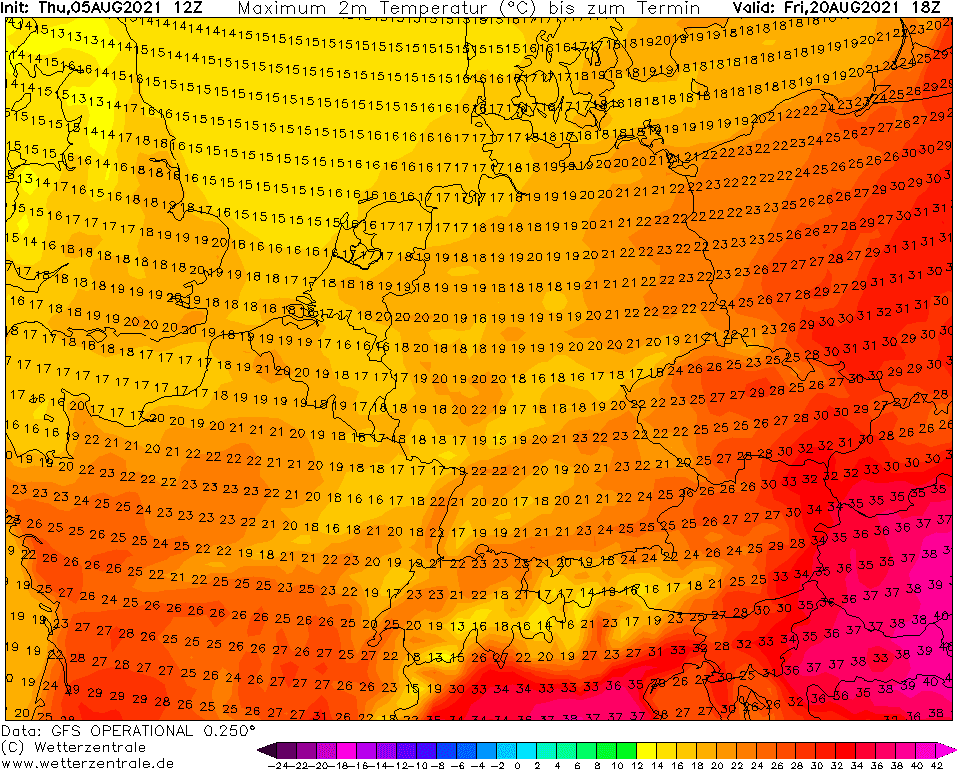 Source: wetterzentrale.de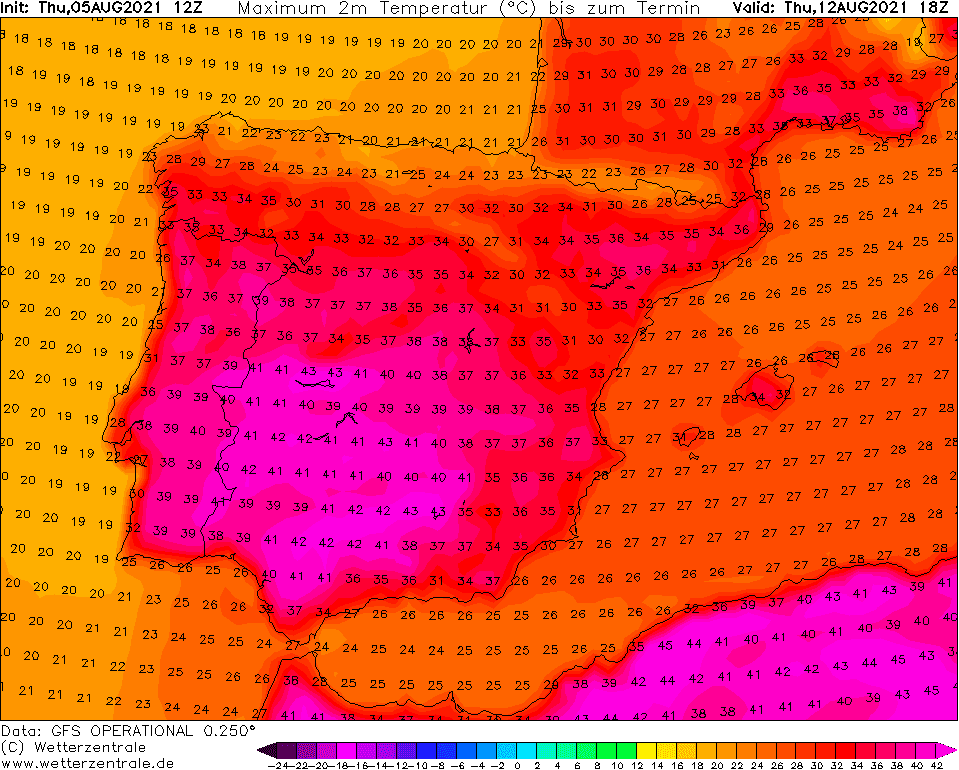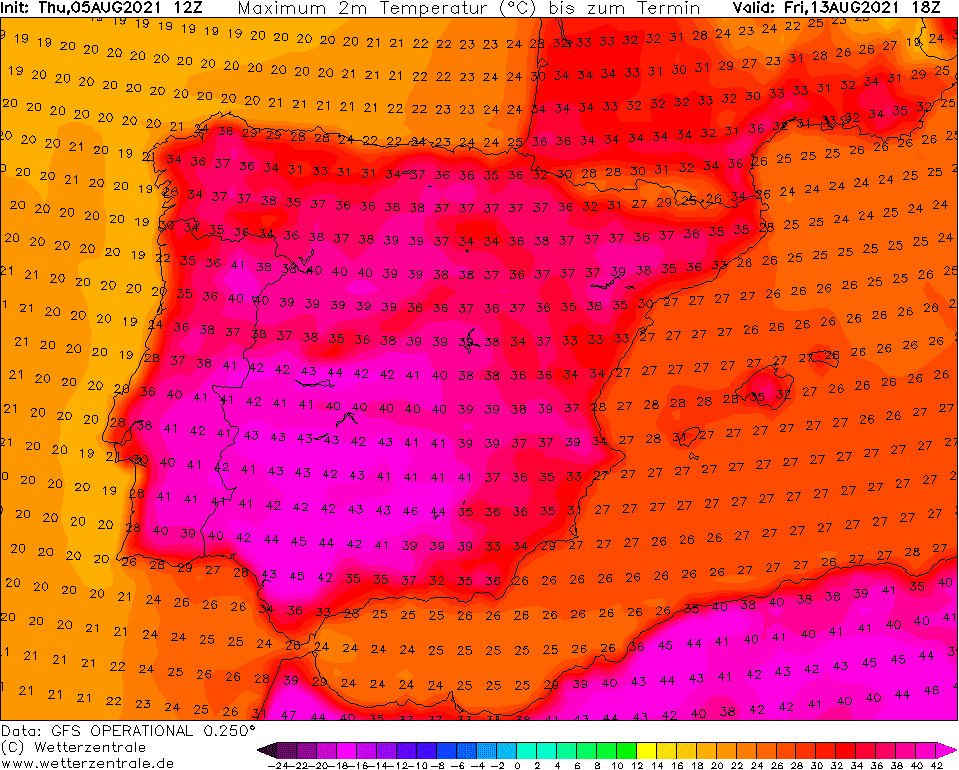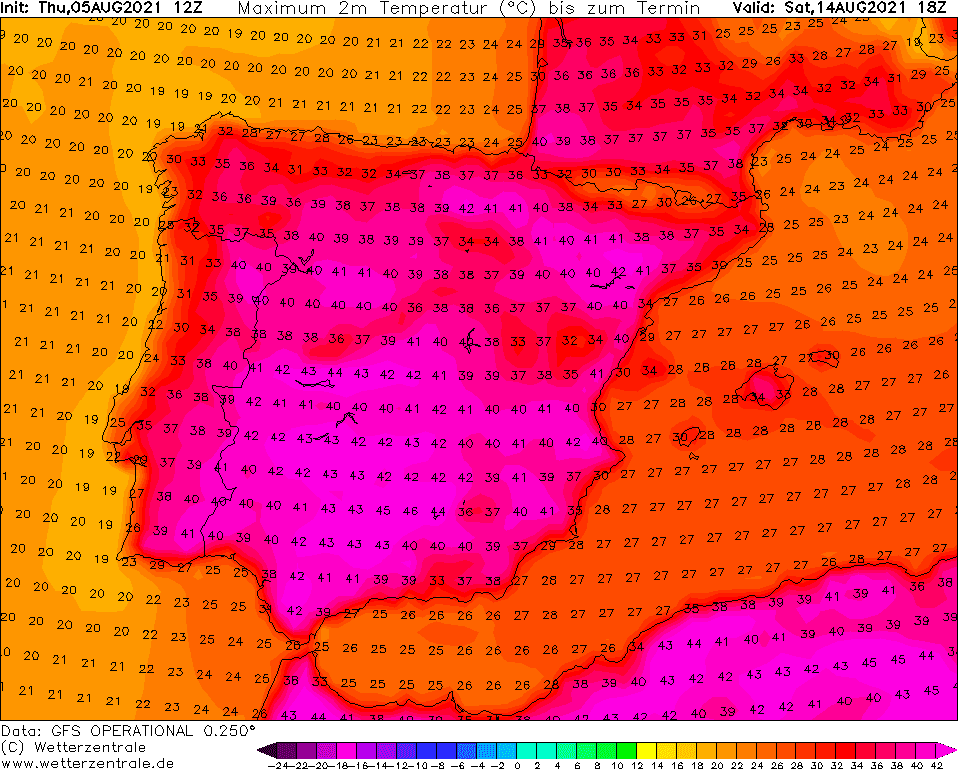 Source: wetterzentrale.de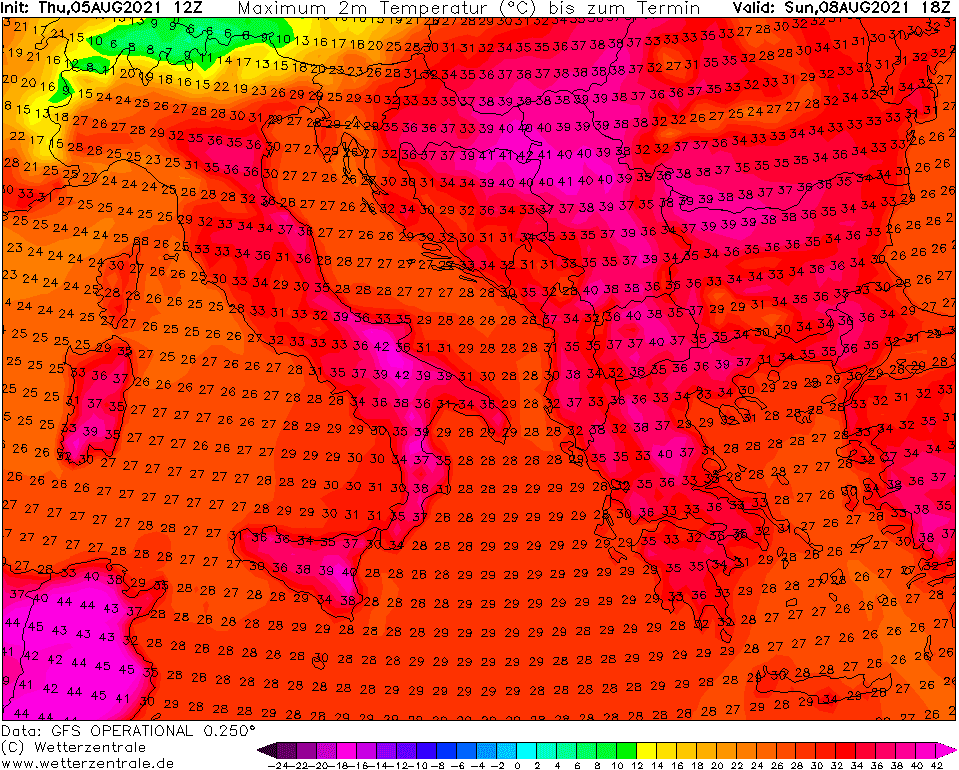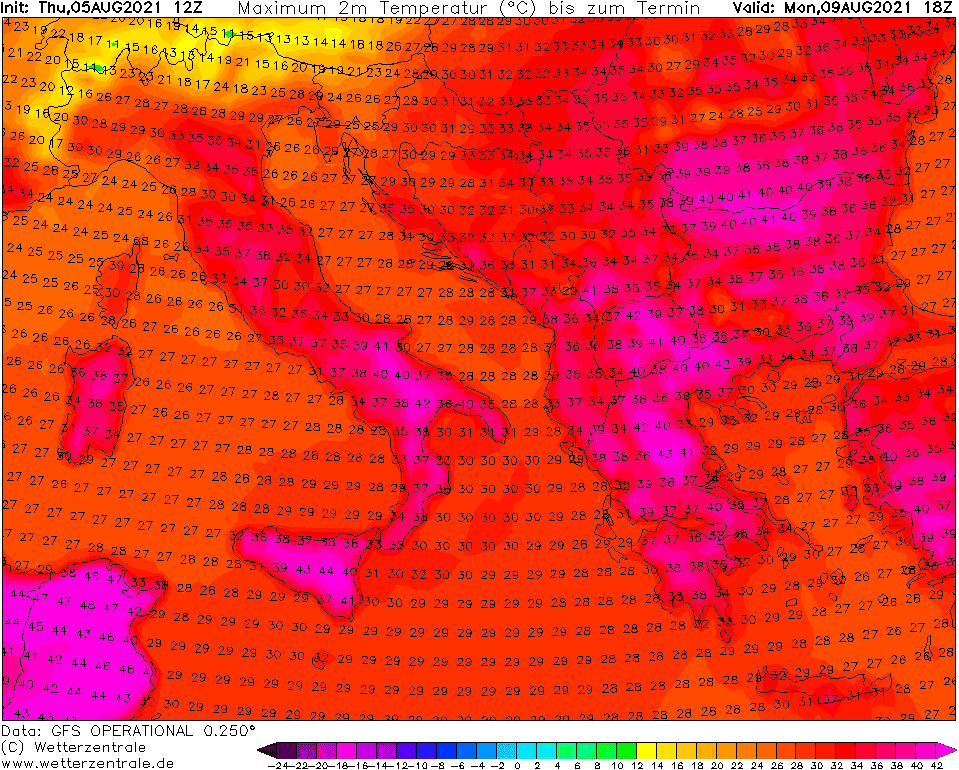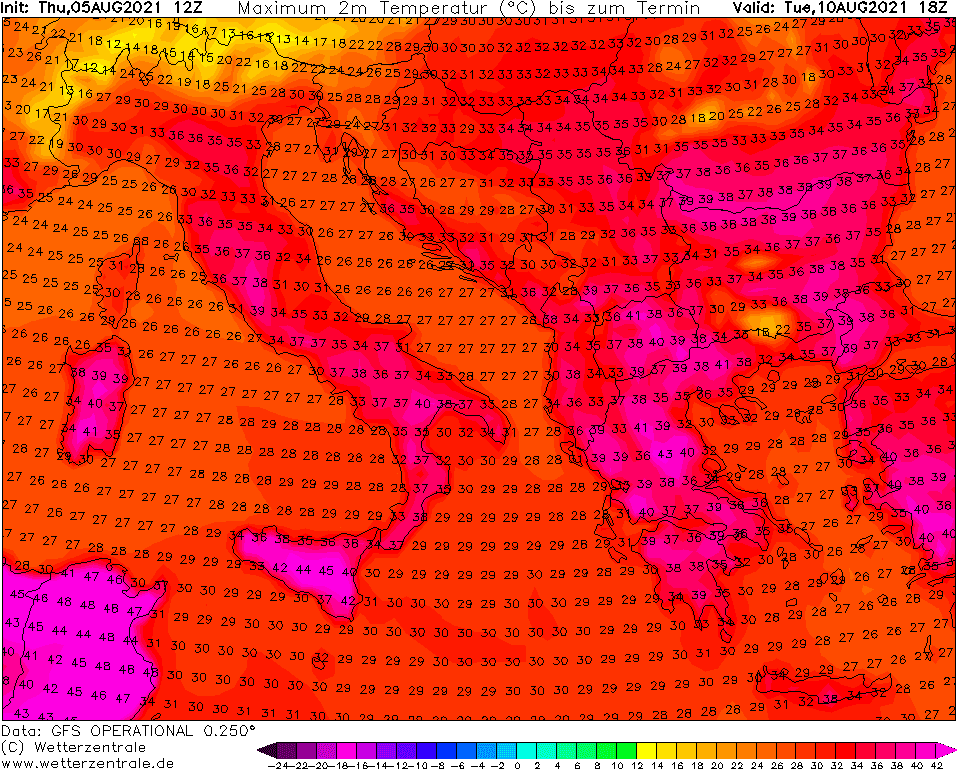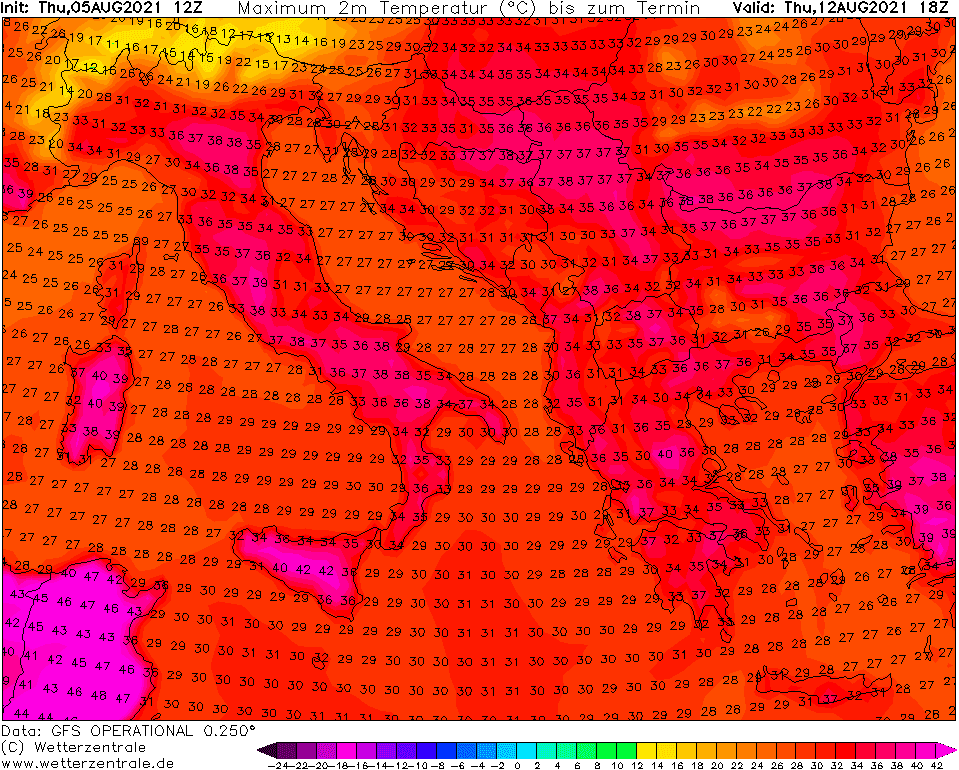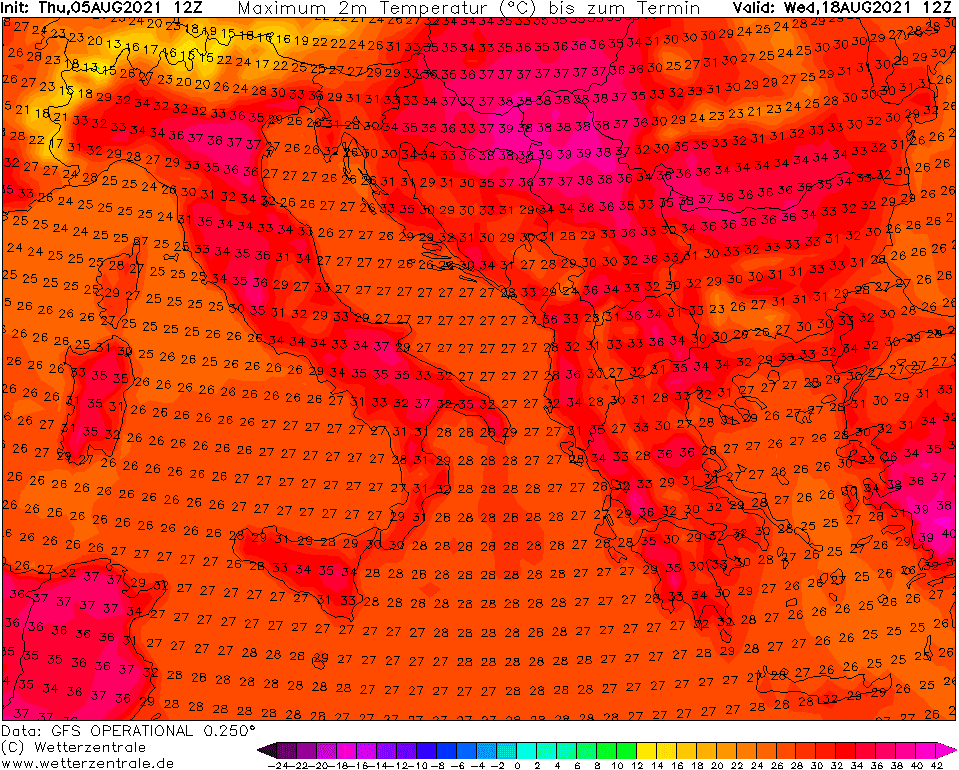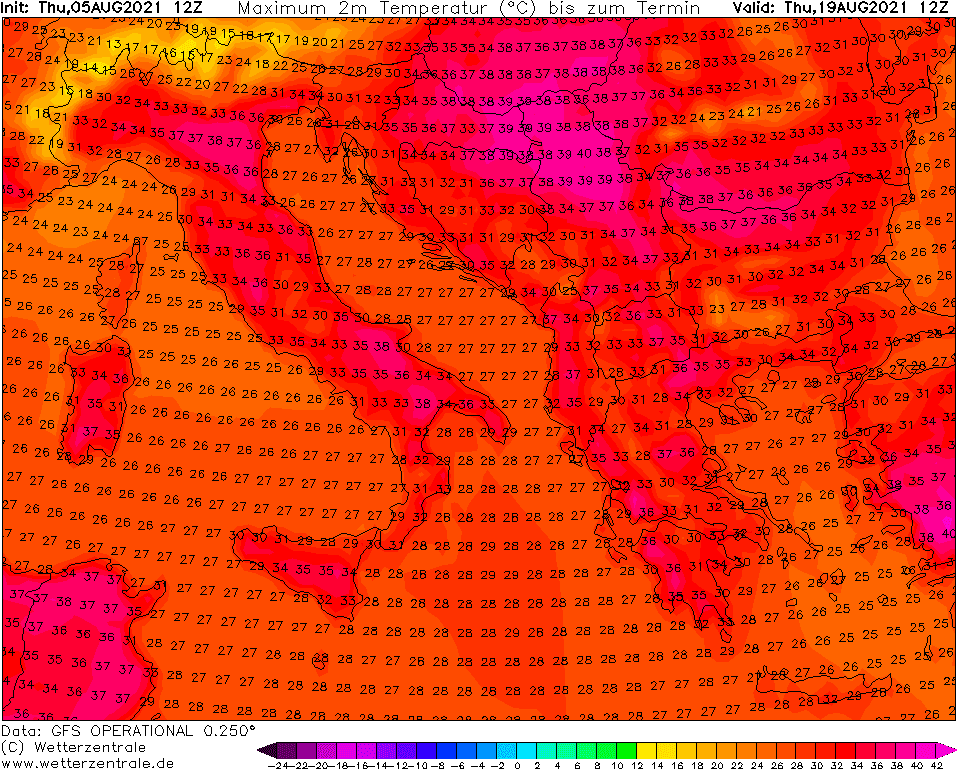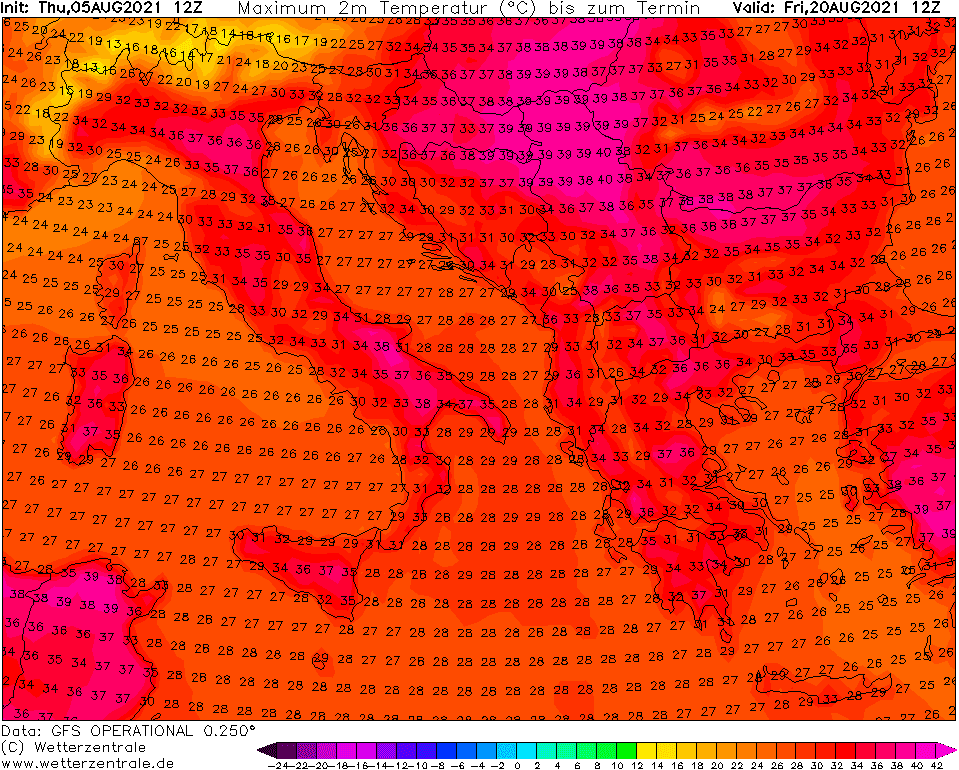 Source: wetterzentrale.de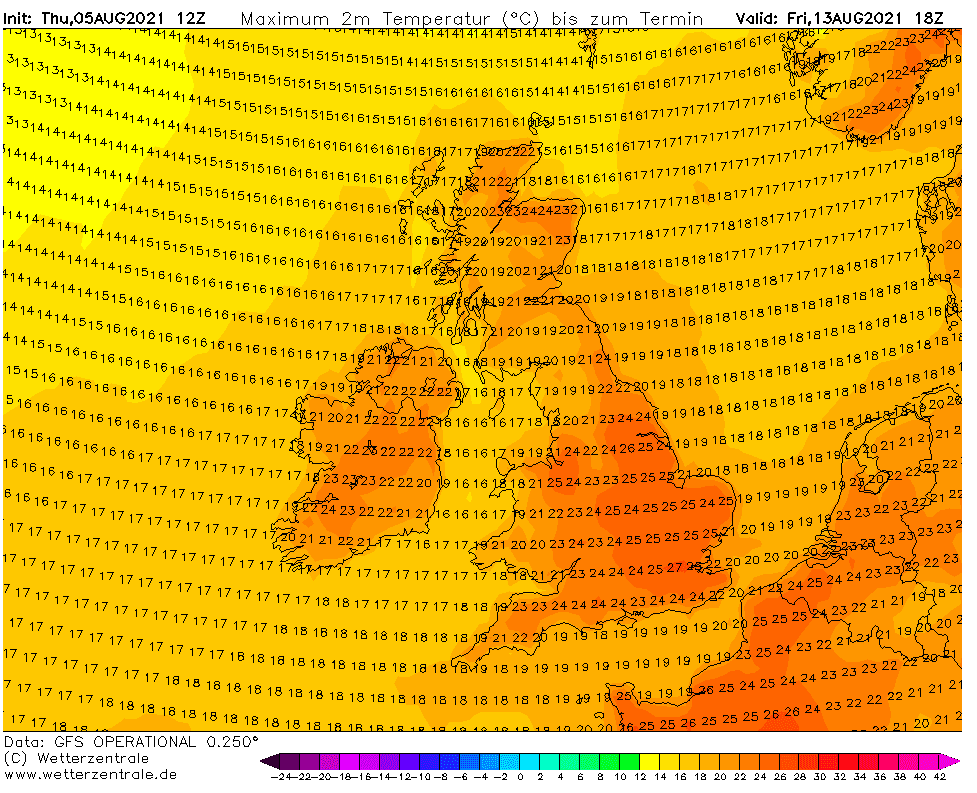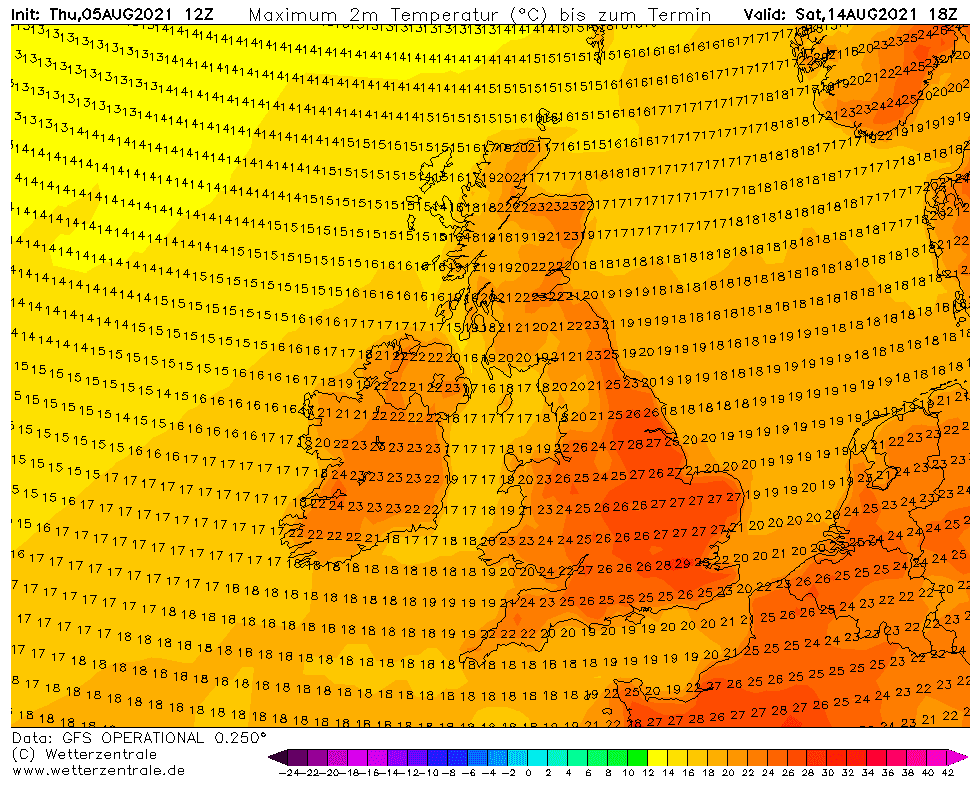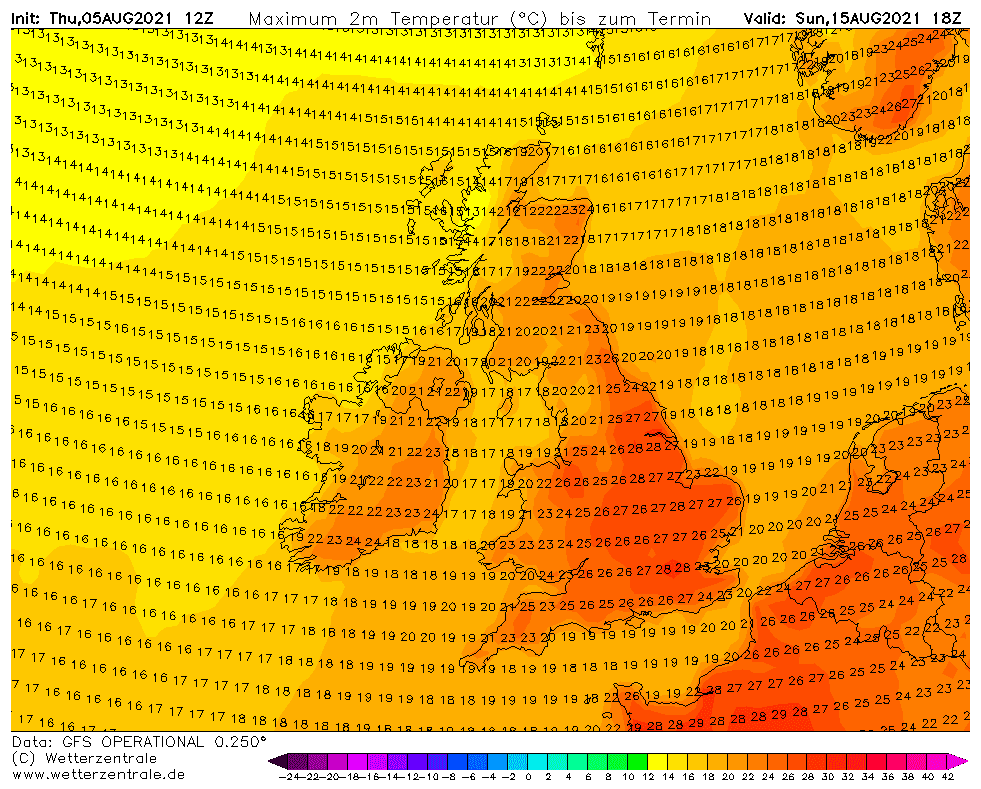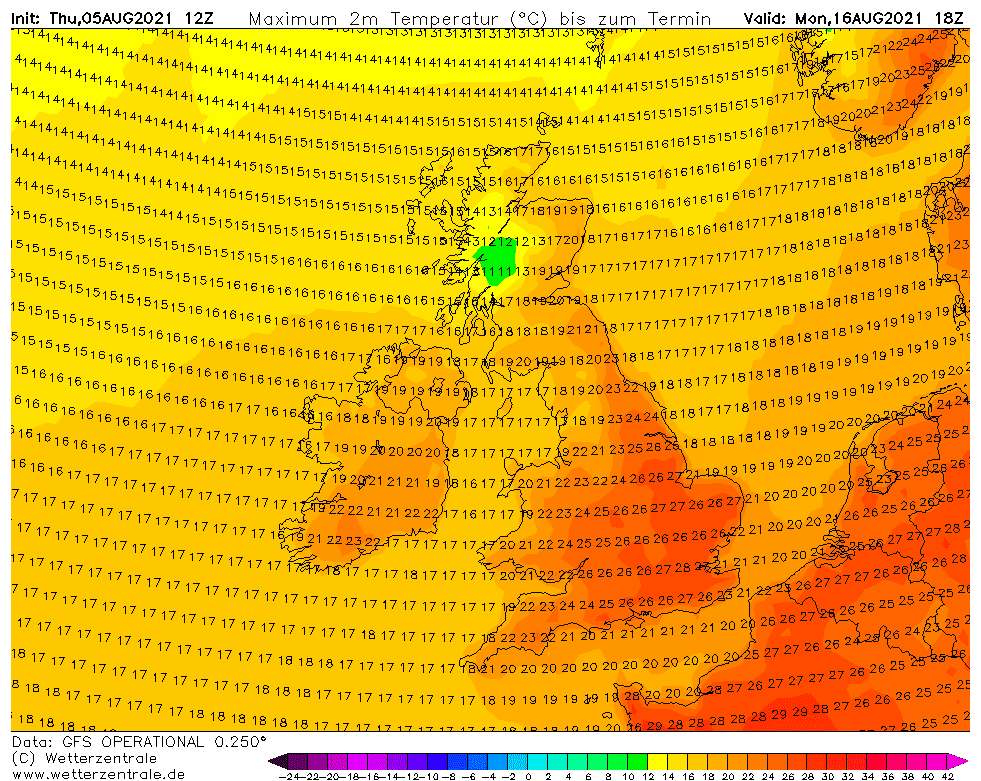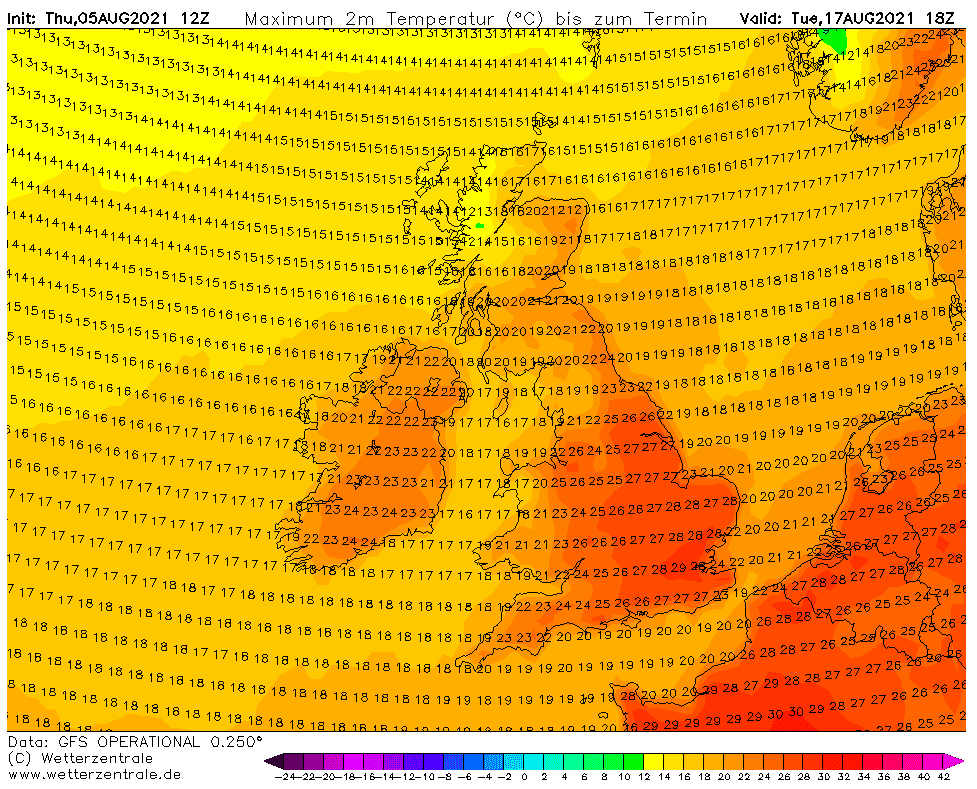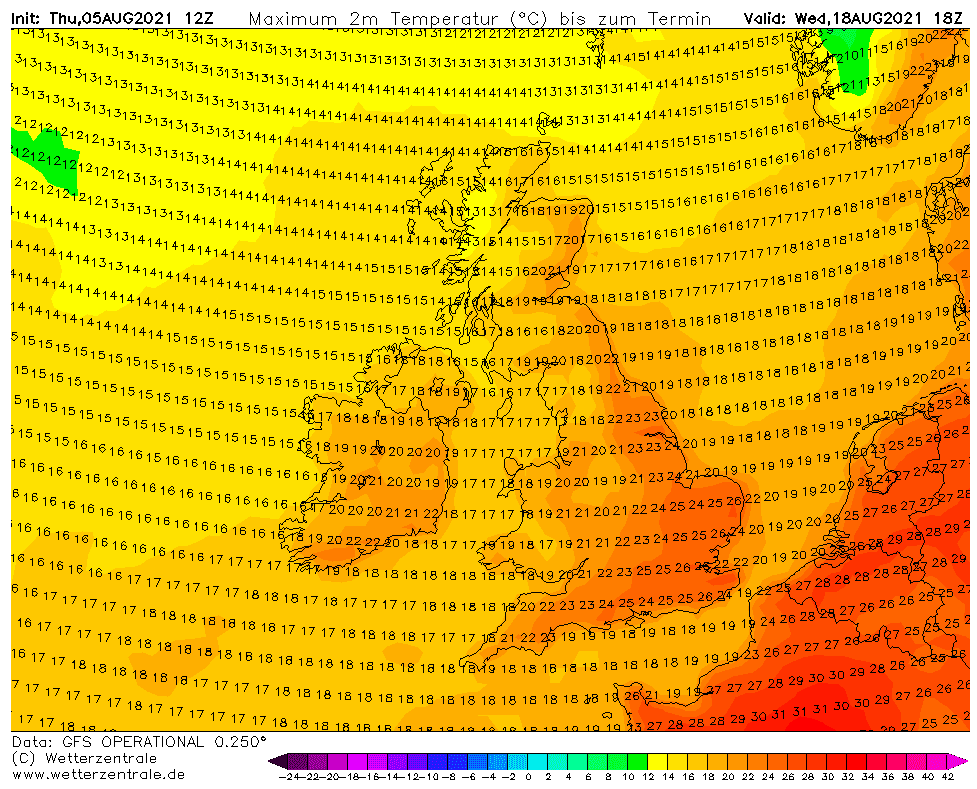 Source: wetterzentrale.de