Life-threatening -40°C frosts for Scandinavia between 15.-25. January 2022!
MK
January 10, 2022
2 min read
The longest and maybe strongest frost period of the winter should hit not only Central Europe or British Islands /https://mkweather.com/continental-europe-a-peak-of-winter-2021-2022-is-still-forecast-a-week-lasting-cold-blast-with-temperatures-below-20c-between-19-26-january-is-possible/; https://mkweather.com/a-peak-of-winter-in-the-british-islands-between-17-25-january-2022-up-to-15c-possible//, but too other parts of Europe, including Scandinavia.
A very possible peak of Winter 2021/2022 is forecasted for northern Europe between 15.-25. January, with minimum temperatures reaching -40°C, or lower temperatures during its peaking in the northern half of Norway, Sweden, and northern and eastern Finland.
Extreme frosts below -30°C are possible in Baltic countries, especially Estonia, and the St. Petersburg region, too.
Up to -30°C is in Iceland, possible too, because the country, similarly such as other Scandinavian countries, except for Denmark, hits air masses with temperatures in 850 hPa in intevral -15/-20°C.
If will be broken record of winter from early December 2021, legendary -43,8°C /https://mkweather.com/the-worst-predictions-came-true-sweden-427c-the-lowest-temperature-in-naimakka-in-december-in-all-time-history// isn´t fully known, yet, but with its duration, the upcoming coldwave should be a number 1 of the winter.
Regional blizzards, mainly before the arrival of the cold Arctic air, are possible, too.
Near hard frosts like these, life-threatening outdoor conditions are possible, with a high risk of hypothermia, it should have a bad effect on virological situation and subsequent heart attack rates.
Already in February and March 2022, however, early-spring conditions, with very warm and stormy weather should thanks NAO+ come above the region /https://mkweather.com/ecmwf-6-week-forecast-for-europe-until-21-february-2022/; https://mkweather.com/early-spring-in-february-2022-is-confirming-strong-nao-is-predicted//.
Late-season frosts or snowfall around April 2022 are according to Mkweather Spring 2022 forecast, later possible (very bad effect to harvest in 2022) /https://mkweather.com/spring-2022-forecast-for-europe-early-dry-late-stormy-very-warm//.
Illustration maps: wetterzentrale.de, wxcharts.com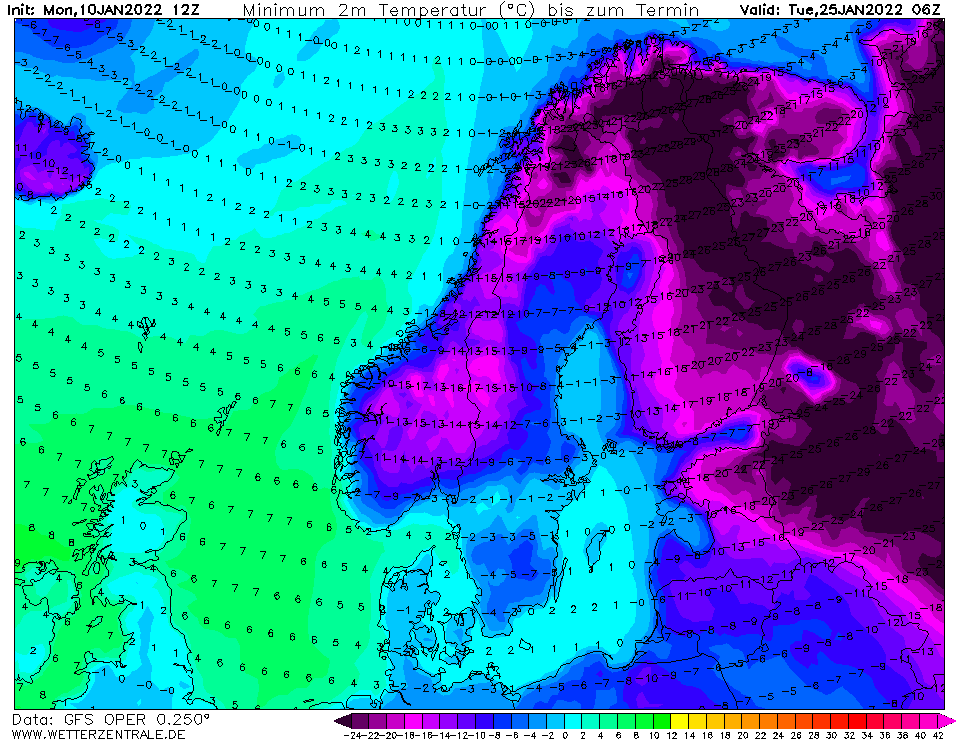 Source: wetterzentrale.de
Source: tropicaltidbits.com
Source: wxcharts.com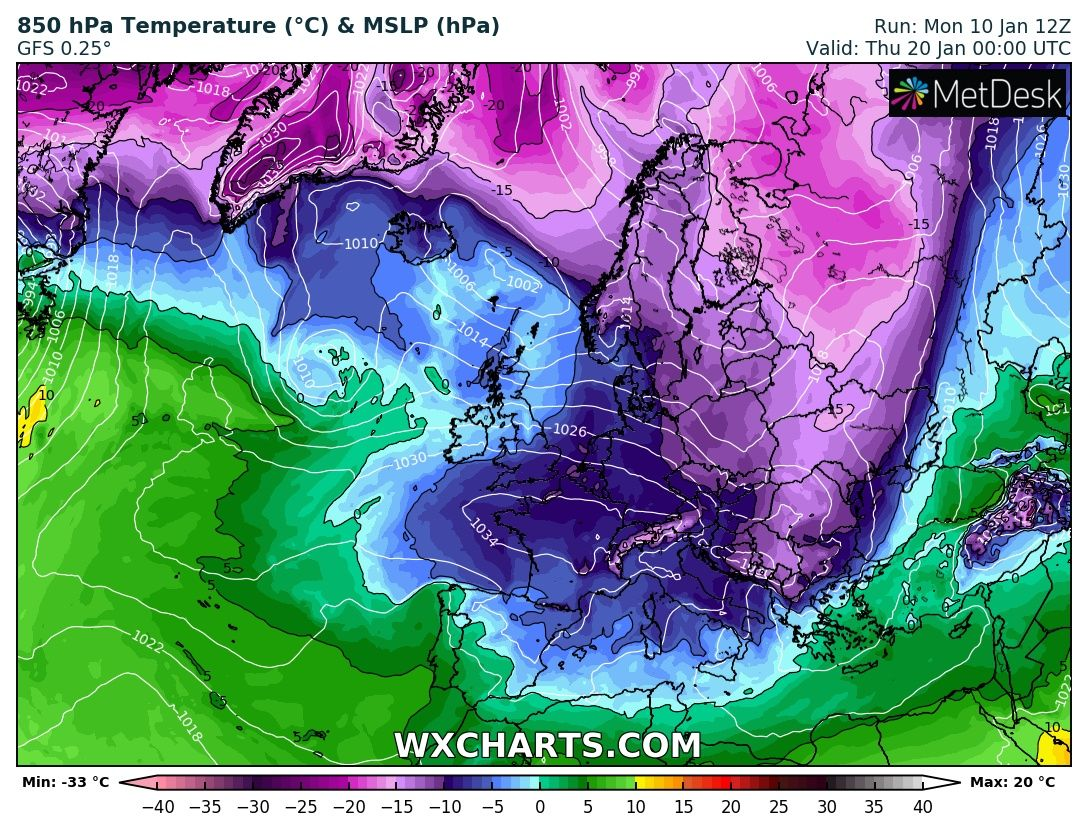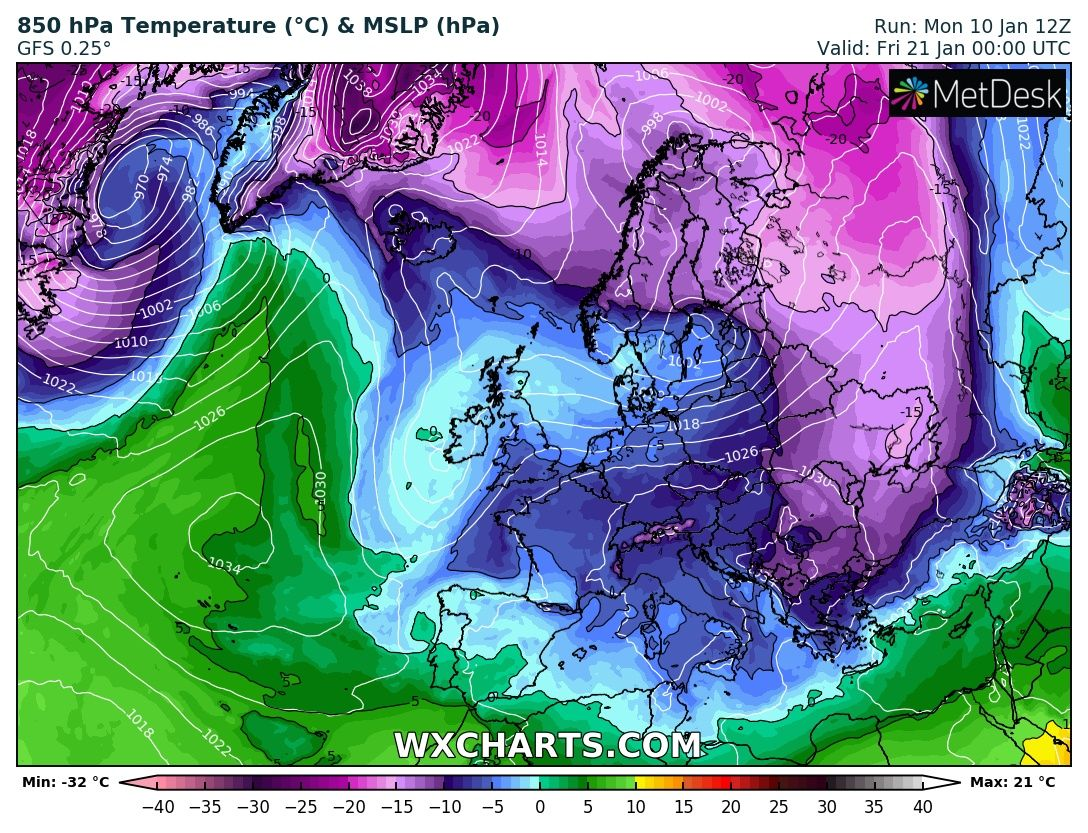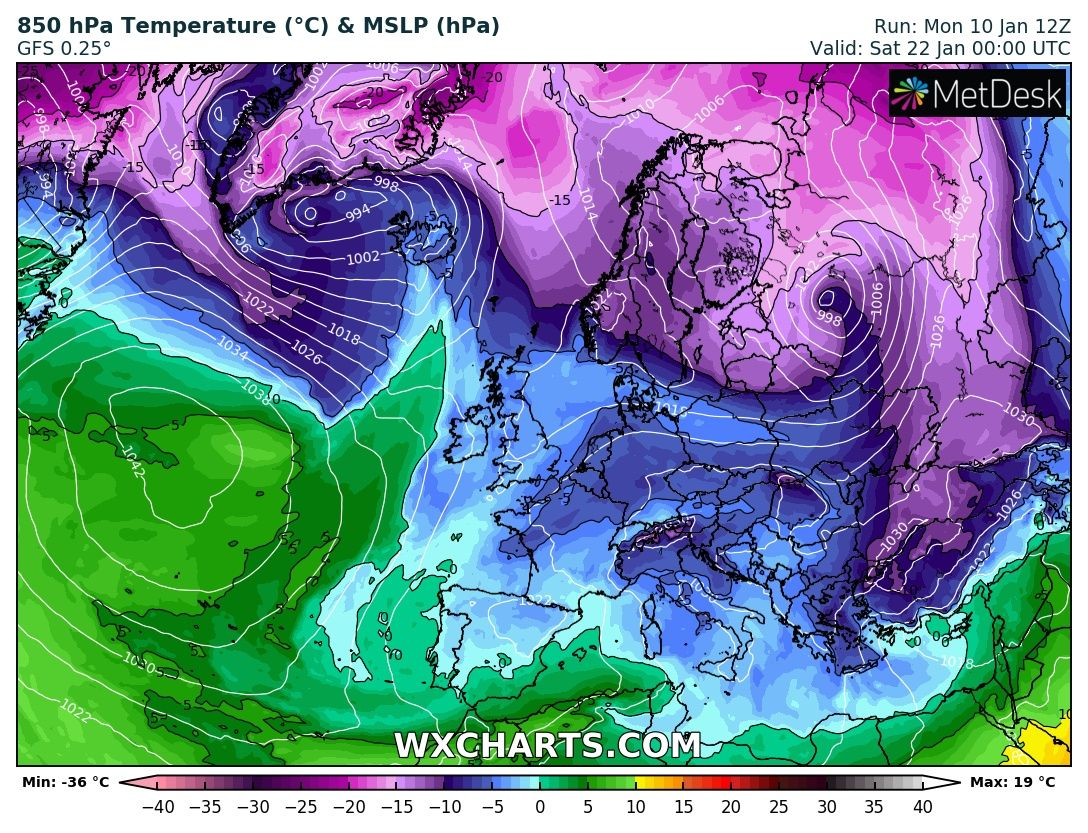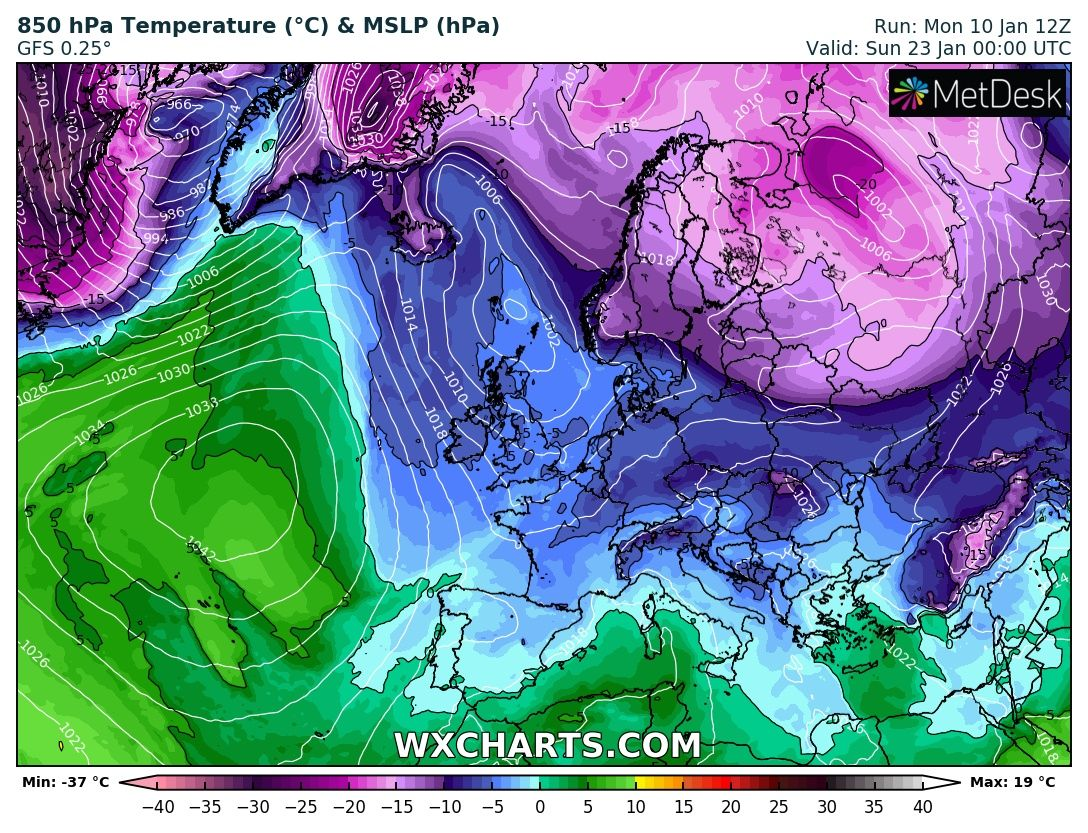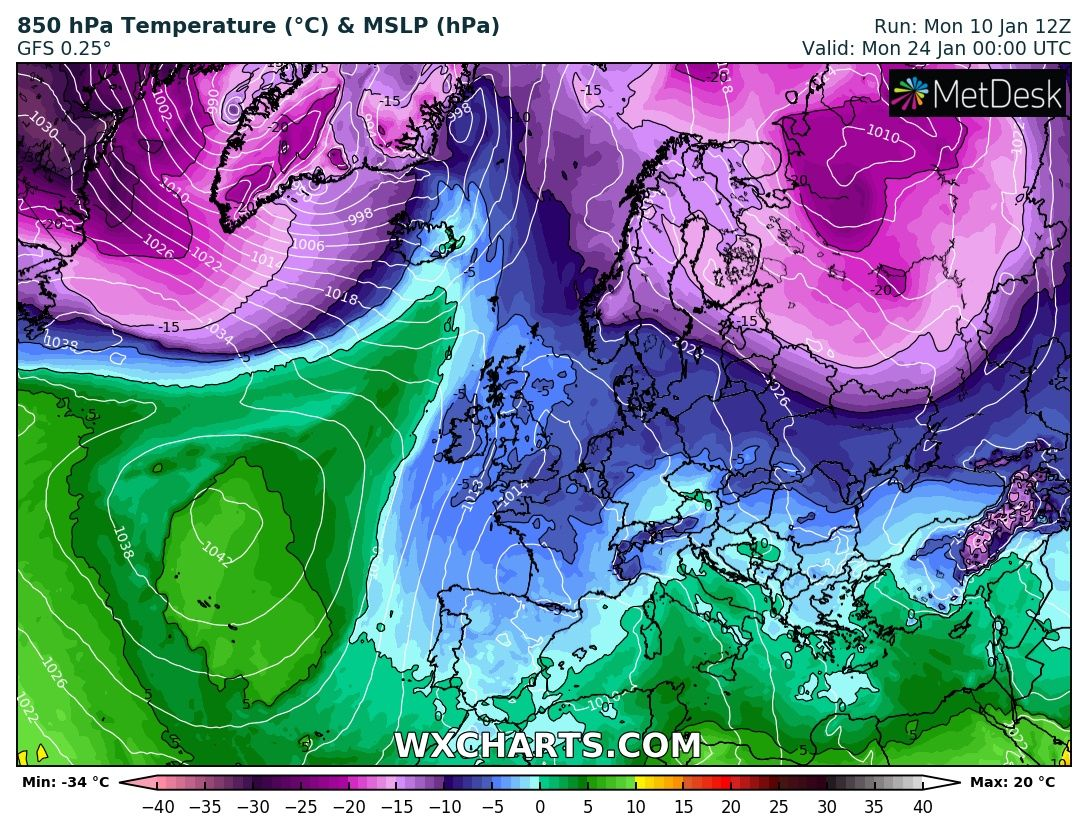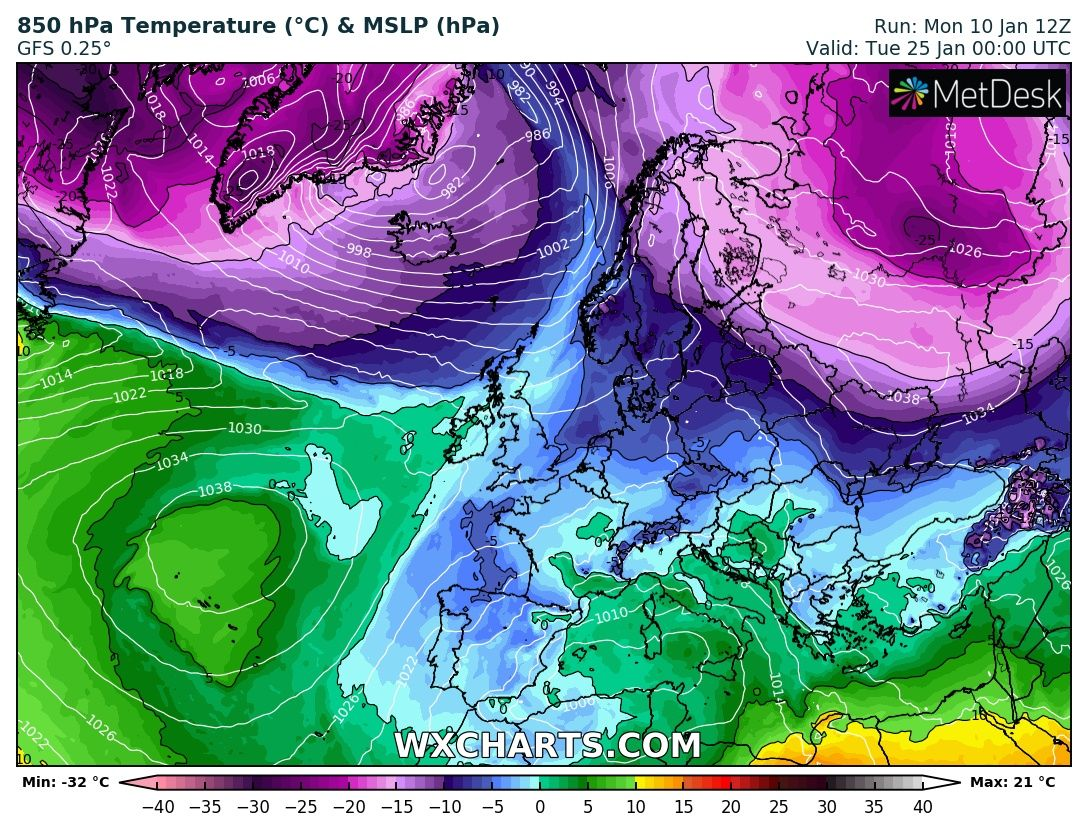 Source: wxcharts.com