Spain, Portugal, and NW Africa with a possible 2-week lasting peak of Winter 2021/2022: Severe frosts and snowfall!
MK
January 11, 2022
2 min read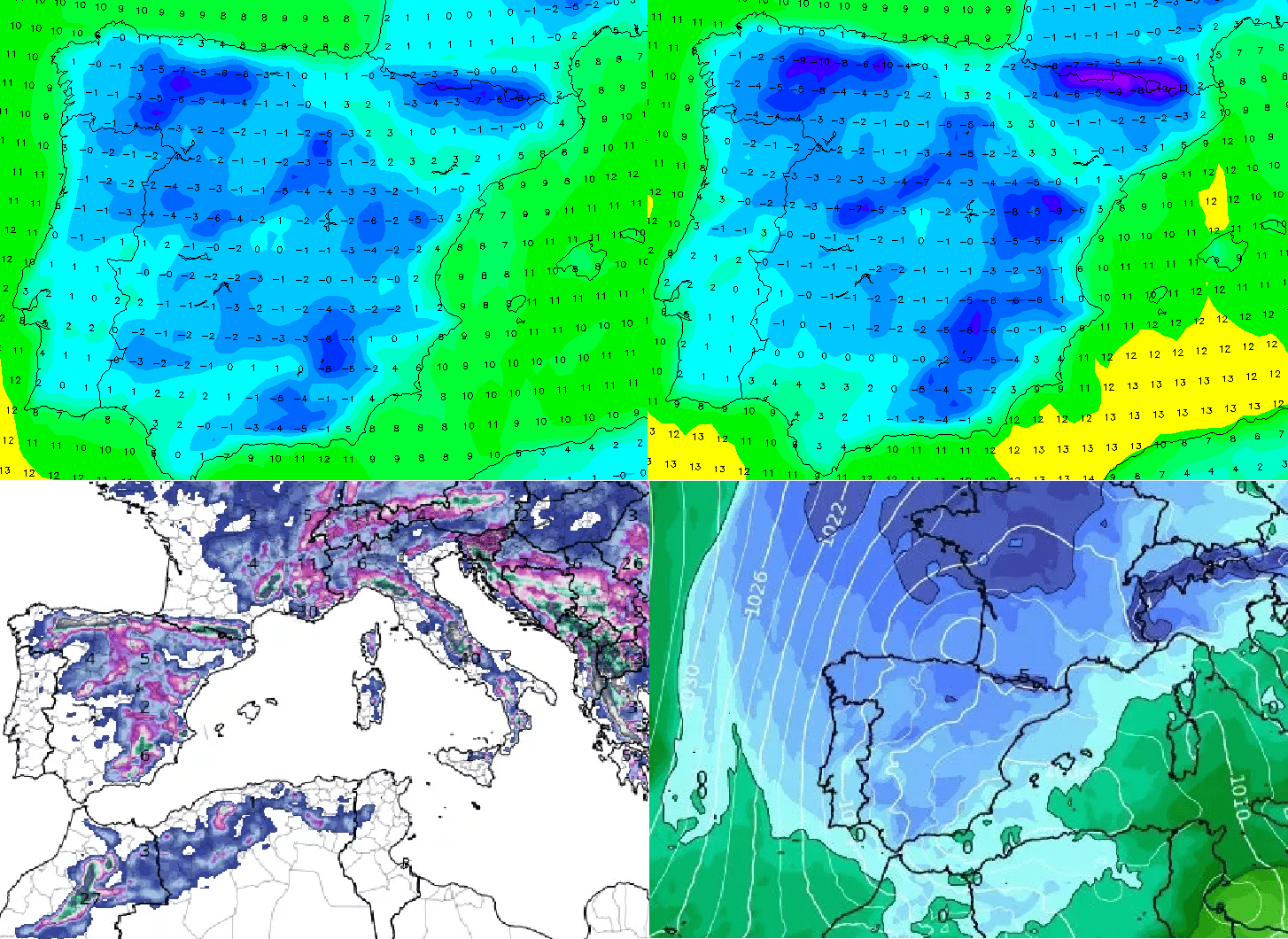 After continental Europe, British Islands, and Scandinavia we will shift southwestward, above the Iberian Peninsula, where the long and strong peak of Winter 2021/2022 is in the next 2 weeks very possible /https://mkweather.com/continental-europe-a-peak-of-winter-2021-2022-is-still-forecast-a-week-lasting-cold-blast-with-temperatures-below-20c-between-19-26-january-is-possible/; https://mkweather.com/a-peak-of-winter-in-the-british-islands-between-17-25-january-2022-up-to-15c-possible/; https://mkweather.com/life-threatening-40c-frosts-for-scandinavia-between-15-25-january-2022//.
Frosts or ground frosts are predicted for almost all Spain and Portugal, while basins and valleys, rarely lowlands and coasts, will experience snowfall.
Temperatures in valleys in Spain should drop up to -15°C, in Portugal below -5°C.
Very cold air masses, 0/-5°C, regionally -5/-10°C in 850 hPa should shift from northern and eastern parts of Europe just above Iberia.
Frosts up to -10°C and snowfall are possible in lower situated basins and valleys below 1000 MASL in Morocco, Algeria or Tunisia, too (later even rarely in Libya and Egypt) (already last days brought in the region very cold times: https://mkweather.com/algeria-with-15-20-cm-snowfall-around-1000-masl-tamanrasset-in-southern-parts-of-sahara-reported-frost-batna-42c-morocco-tunisia-libya-and-egypt-with-ground-frosts-in-lower-situated-regi/; https://mkweather.com/rabat-morocco-13c-only-45c-above-all-time-record-chefchaouen-287-masl-only-21c/ – Cordoba reported on 10. January 2022 -1,4°C and Sevilla +1,3°C).
Very cold day, with maximum temperatures only around +10°C should appear in the warmest parts of Europe in Andalusia.
The coldest should be in the Pyrenees, which received in the last weeks record amounts of snow, although a lot of snow was in the last extremely warm period melted.
Frosts and snow should cause health-related problems, harder conditions for travelling, or power outages in mountainous regions due to snowfall.
After the coldest time of the year, NAO+ with early-spring conditions is forecasted in February 2022 and March 2022, with a widespread summer (above +25°C), maybe gradually tropical (above +30°C) days /https://mkweather.com/ecmwf-6-week-forecast-for-europe-until-21-february-2022/; https://mkweather.com/early-spring-in-february-2022-is-confirming-strong-nao-is-predicted//.
Colder weather should return in April 2022 /https://mkweather.com/spring-2022-forecast-for-europe-early-dry-late-stormy-very-warm//.
Illustration maps: wetterzentrale.de, tropicaltidbits.com, wxcharts.com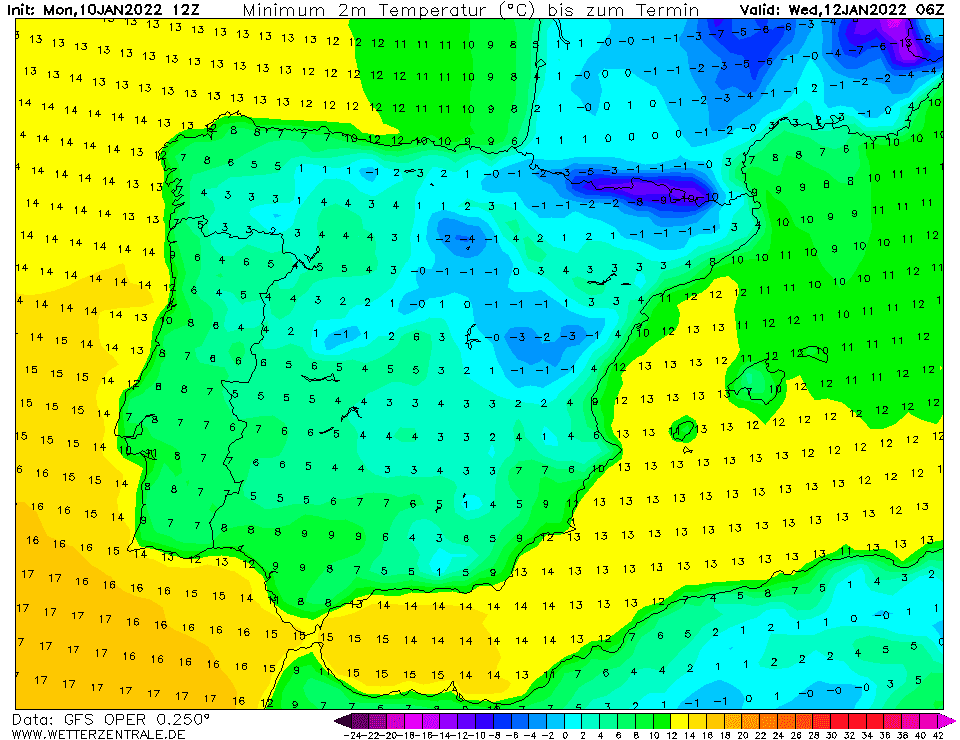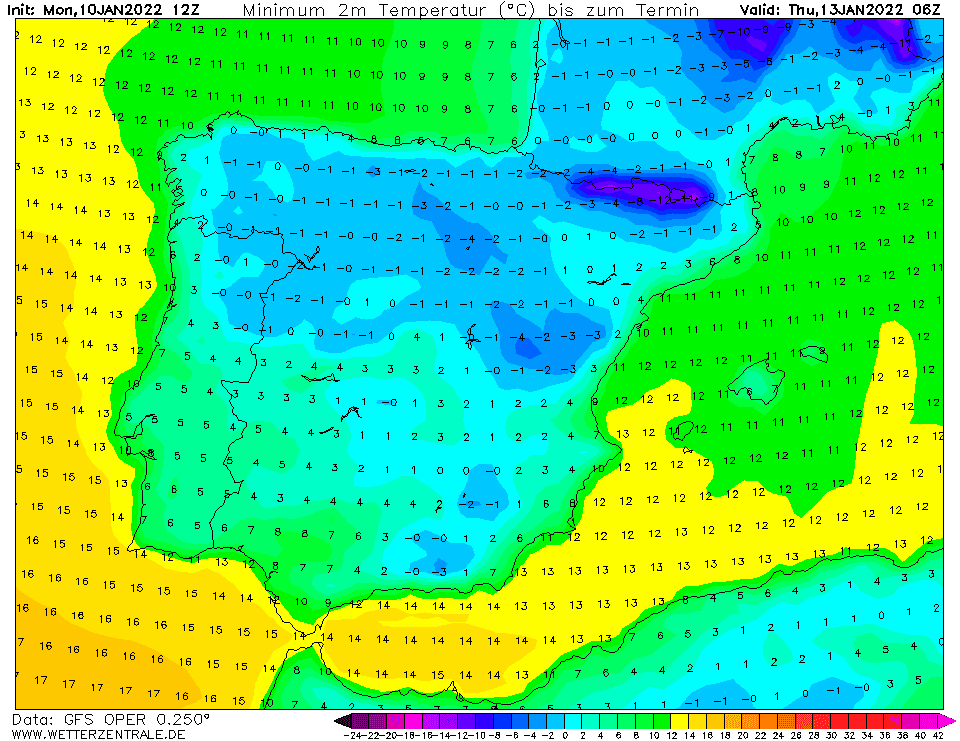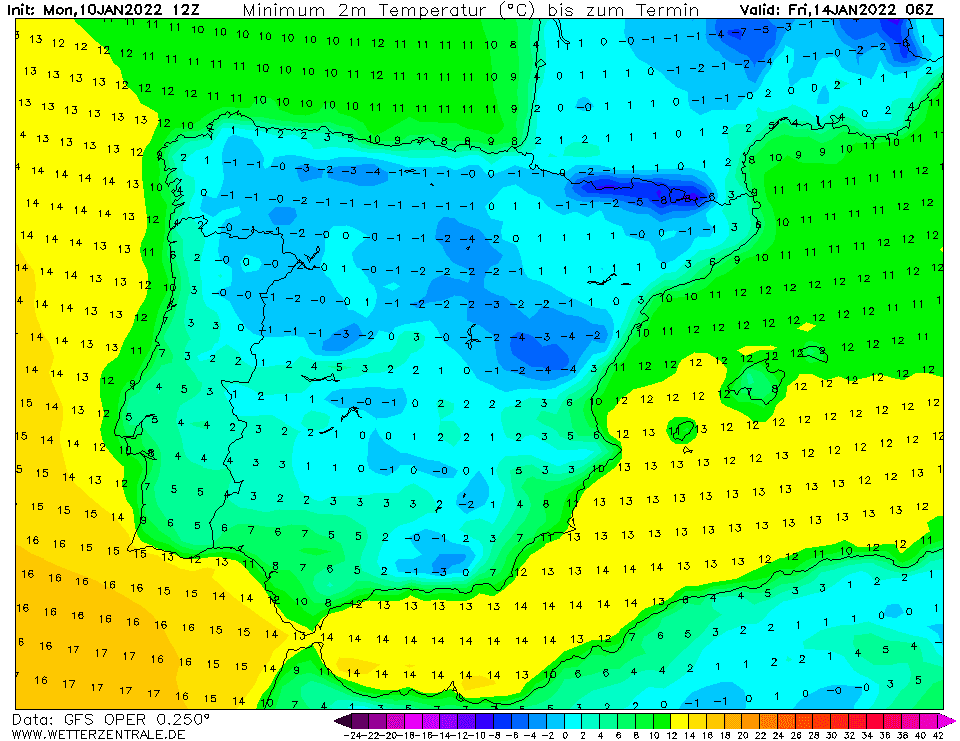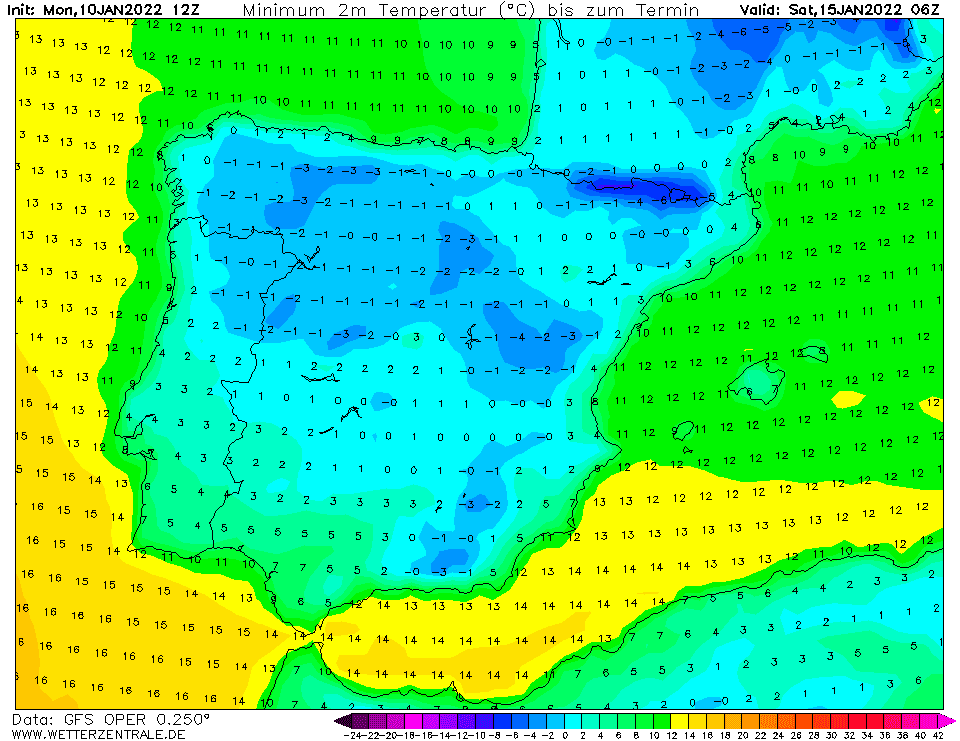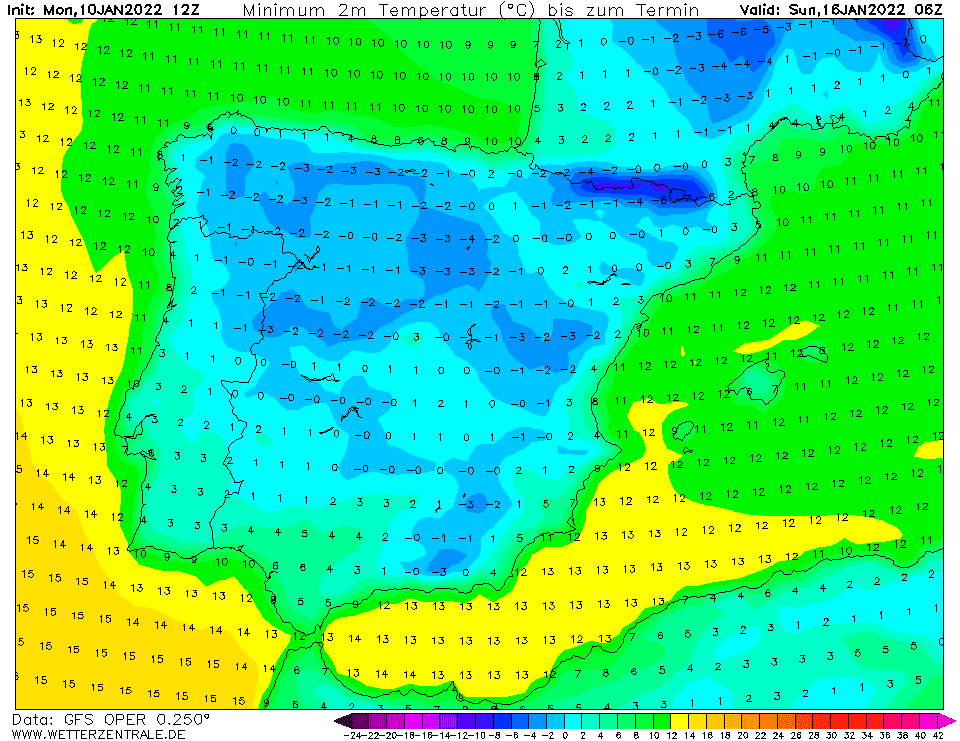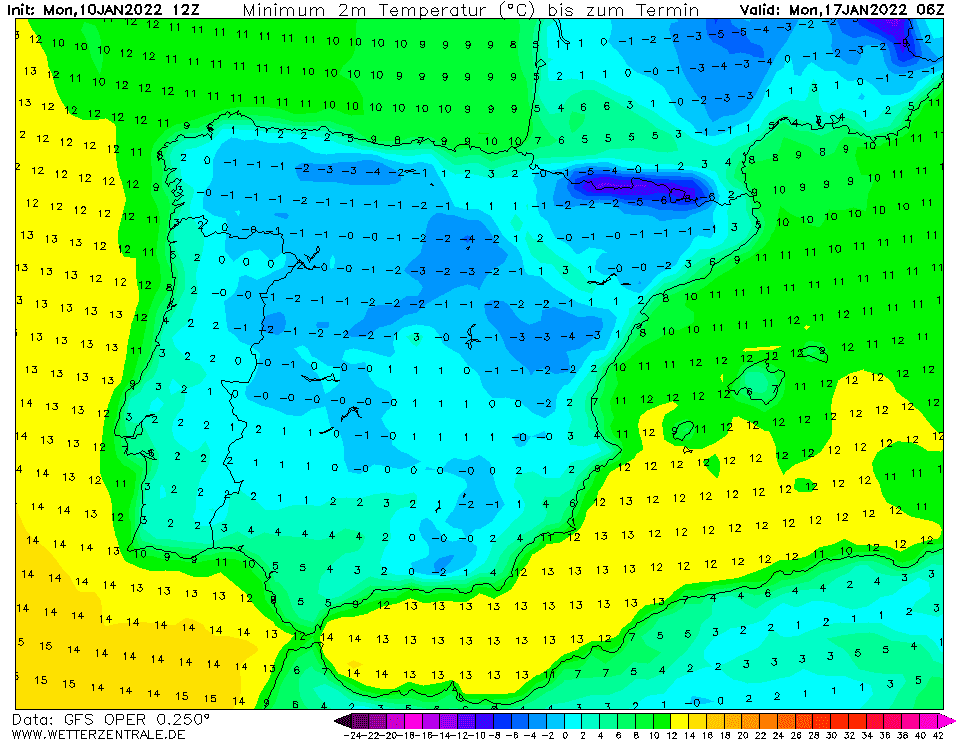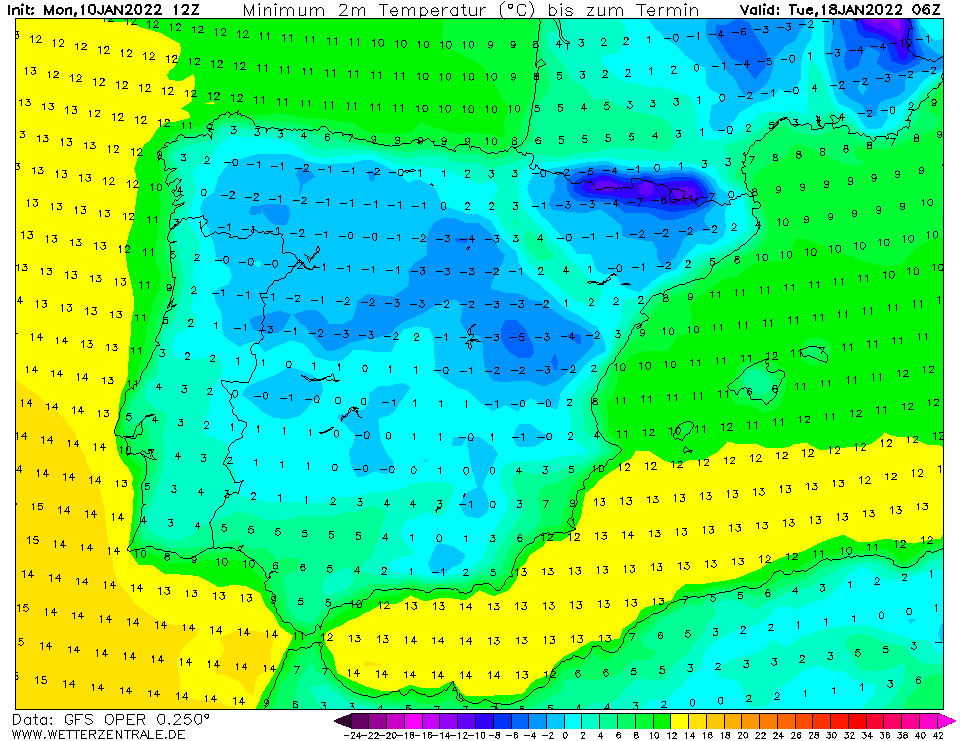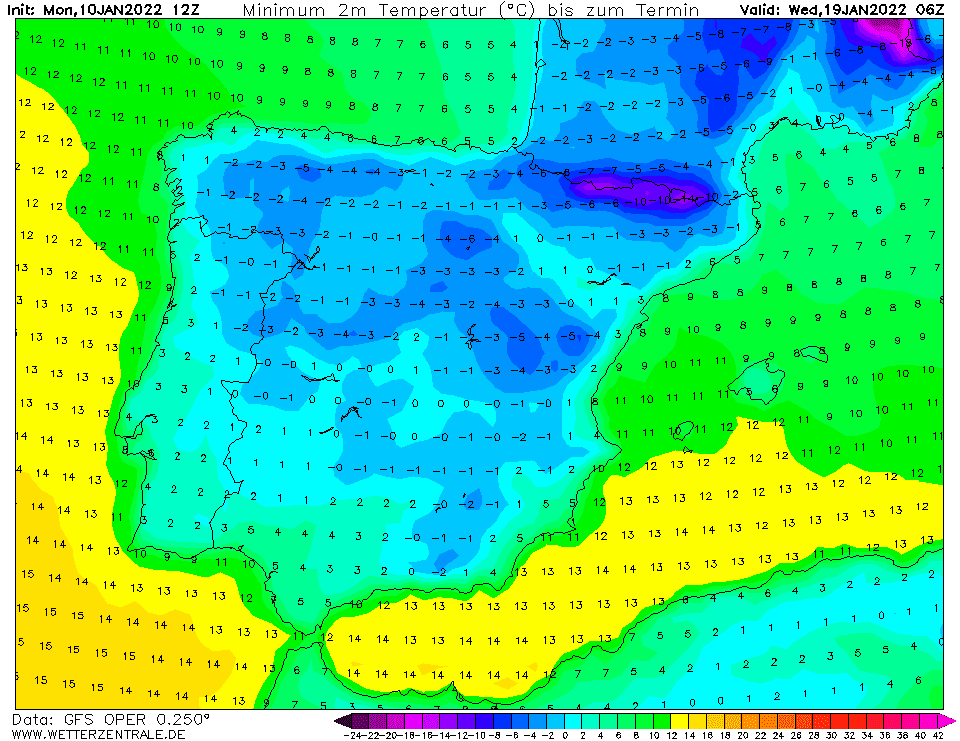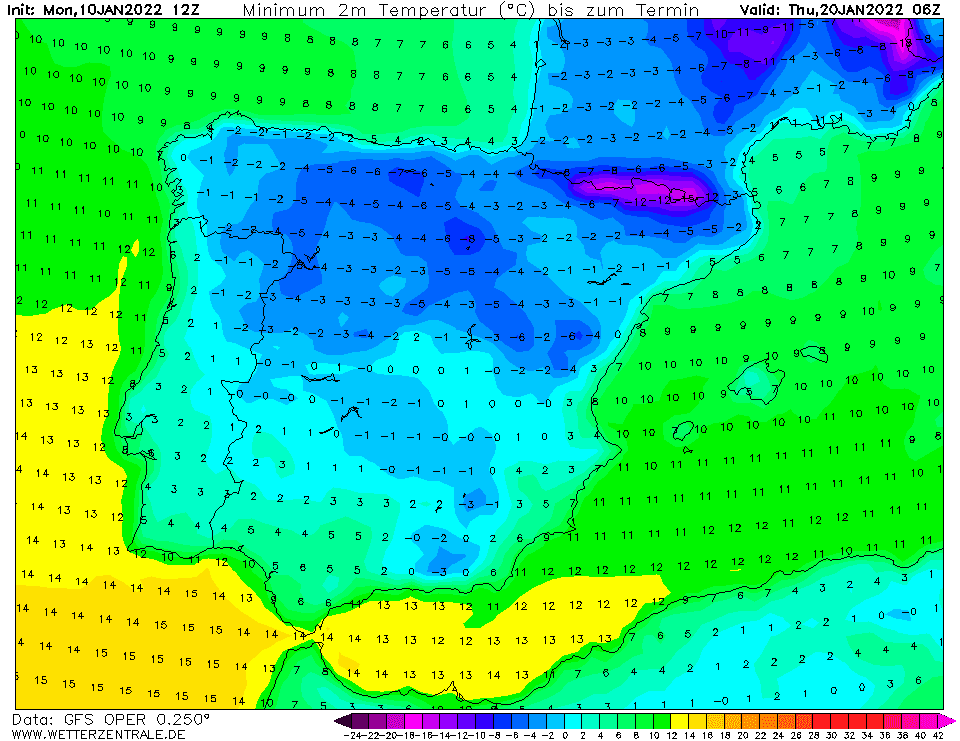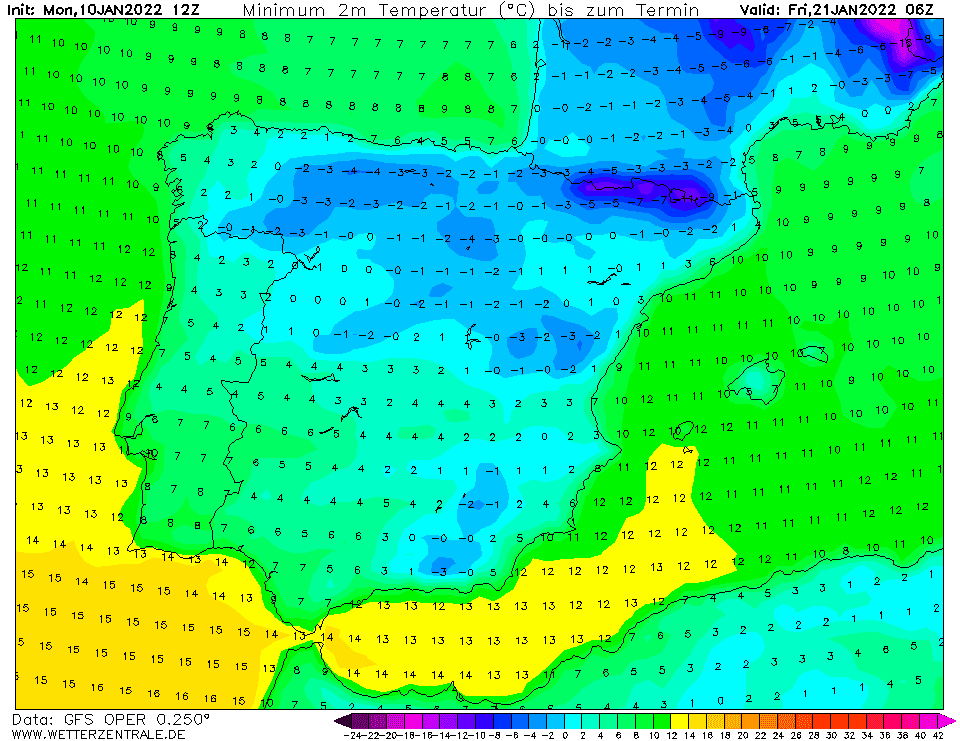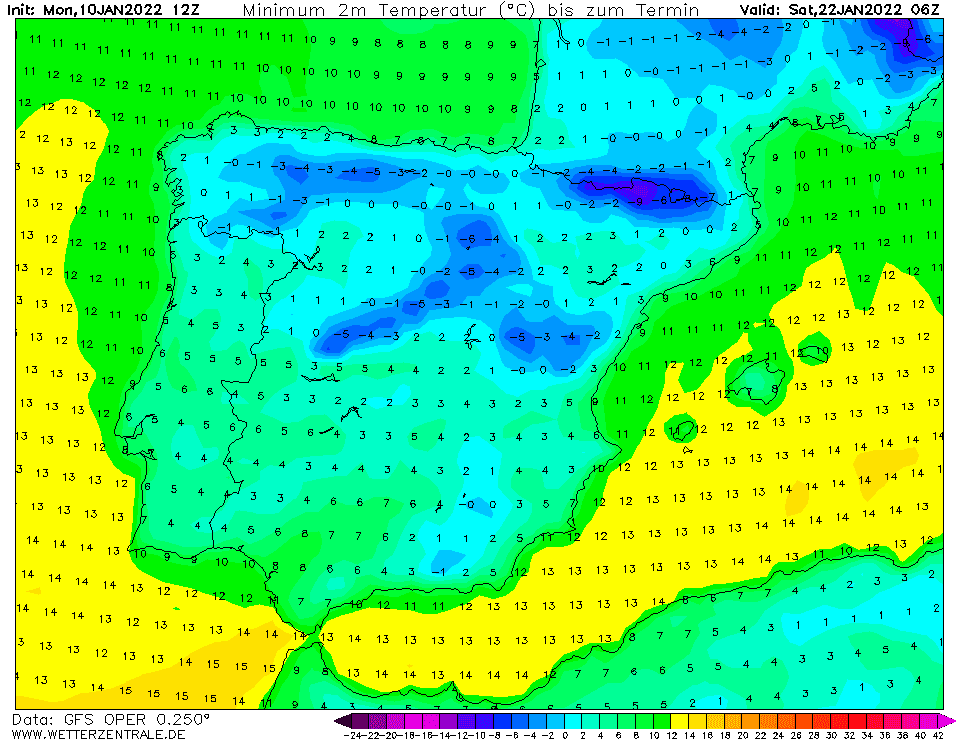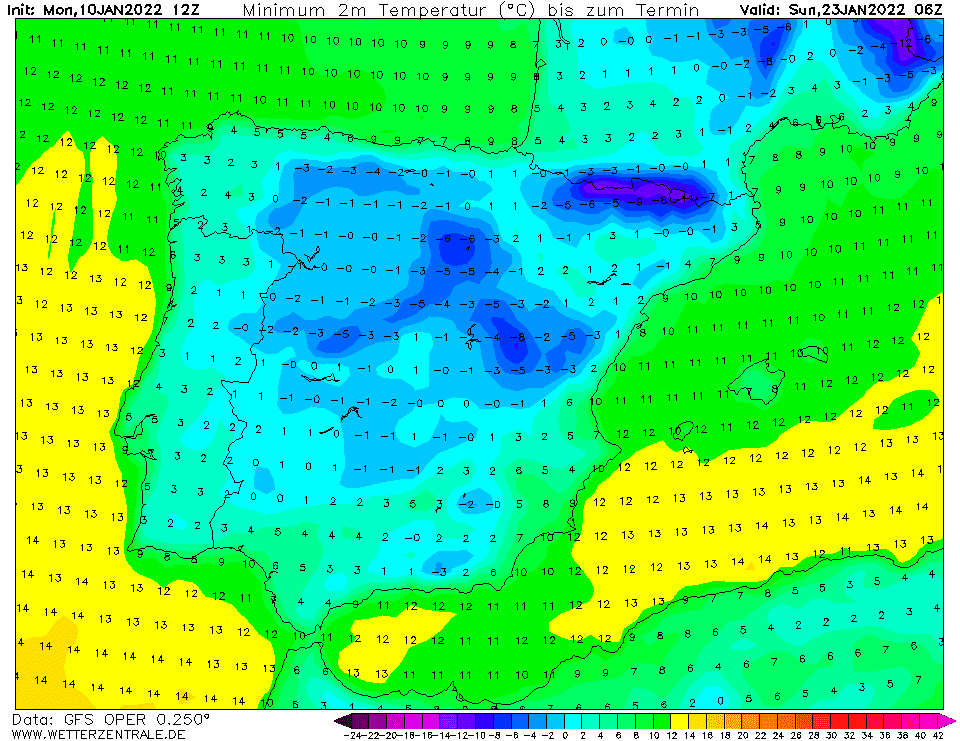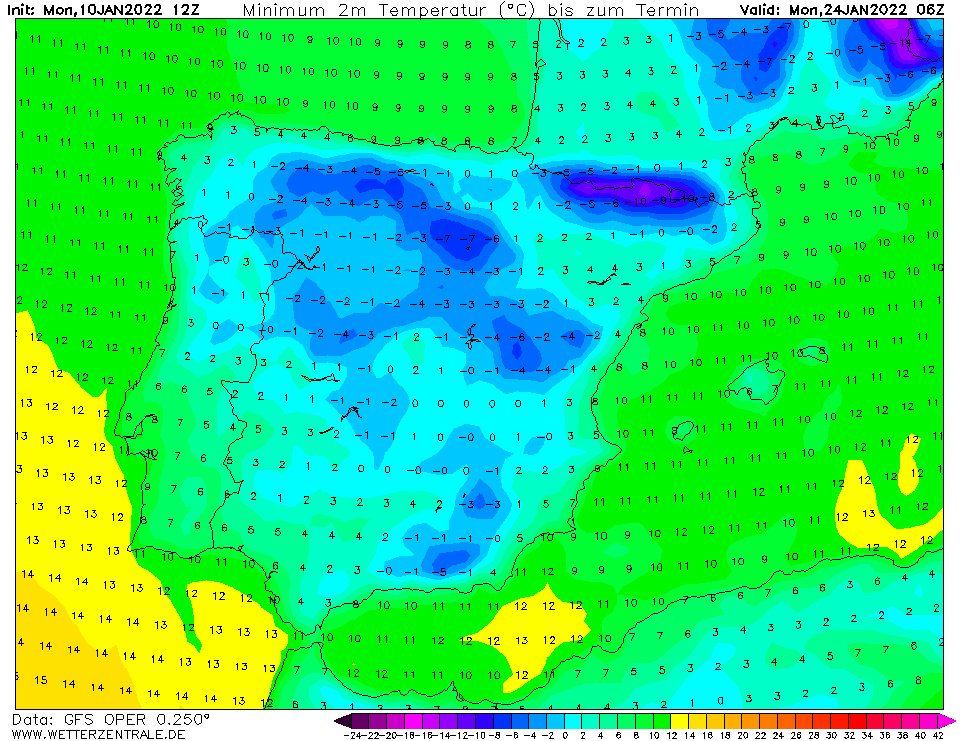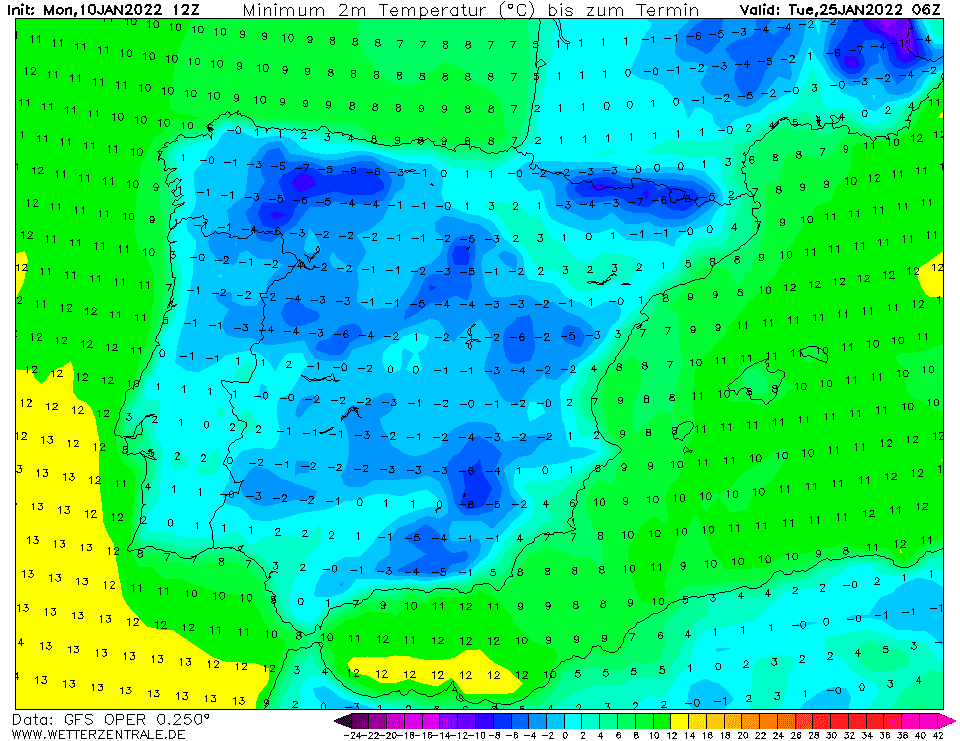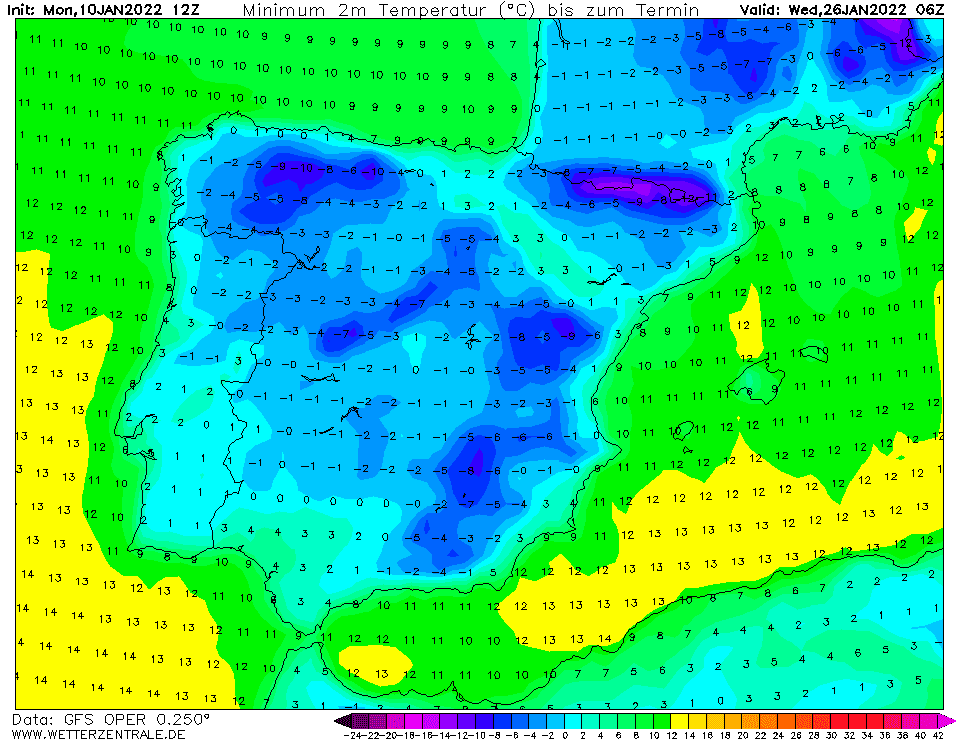 Source: wetterzentrale.de
Source: wetterzentrale.de
Source: tropicaltidbits.com
Source: wxcharts.com – the second, colder period